No matter if you are an owner of a small business or big enterprise, every organization or business has a certain value.
Curious to know where your business stands? Let us help you. Your business value is measured by your business credit score and report. It is further analyzed and calculated by certain elements, which we have discussed in this detailed guide.
We will cover all the important aspects of a business credit score. It includes definition, business credit score factors, usage, reasons to check the score, basics, protection, and 5 steps to build business credit.
Let's begin.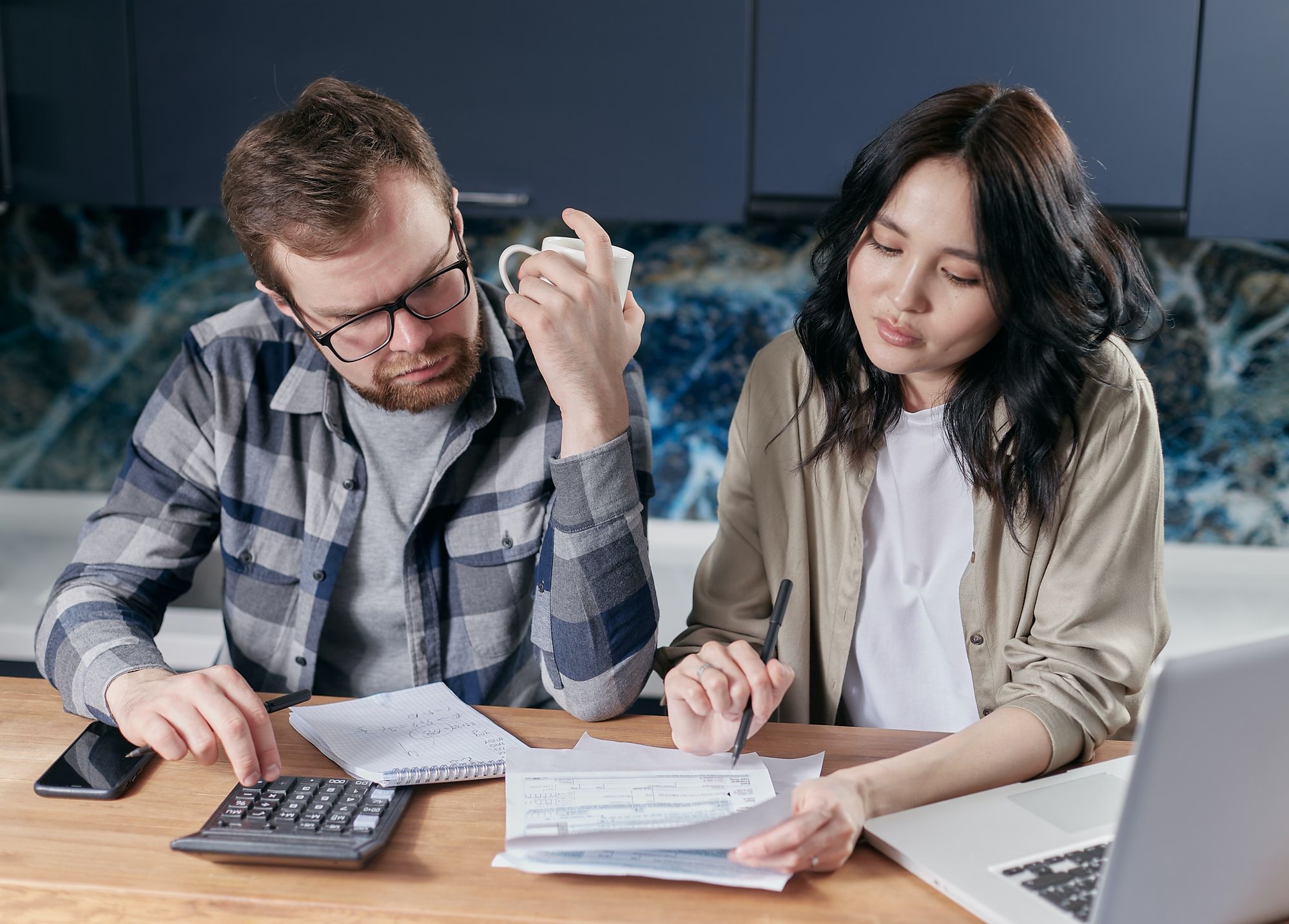 What is a Business Credit Score?
A Business Credit Card score represents the creditworthiness of your business. The score ranges from 0 to 100. Further, it is allocated by business credit bureaus such as Equifax, Experian, and Dun & Bradstreet.
Simply put, a business credit score determines your business health. Moreover, it is calculated based on certain factors such as overall borrowing, financial history, and so on.
Nevertheless, try to maintain a good score to earn the trust of vendors or suppliers when you need financing supporter loans. However, if you are unable to maintain a good score your business will lead to potential risks.
Factors that Determine Business Credit Scores
Following is the list of factors that helps to assess business credit scores. However, note that each scoring model varies and few of them are not used at all.
Check out the crucial factors that help to determine:
Payment History
Industry Risks
Age of credit history
Company Size
Debt and its usage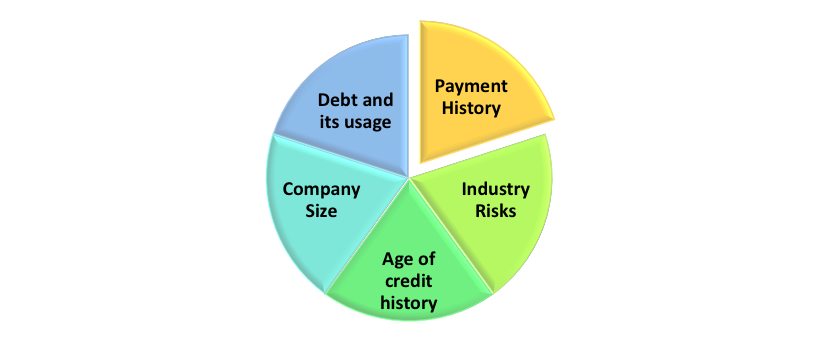 How Business Credit Scores are Used
As vendors or suppliers need a medium to analyze your business health so that can approve financing. For this reason, business credit cards come into the picture. Furthermore, if your business has a higher score, then you will pay bills on time and easily gain the trust of vendors or suppliers. Moreover, your business credit scores and reports help vendors or suppliers to learn more about your business, its finances, and history.
Check out these points to learn how business credit scores are used.:
Lending: Your business credit score helps to evaluate how much financing you can get or secure.
Business Insurance: Your business credit card score is determined by insurance providers. It is used to assess prices on commercial insurance.
More Time: If you want to improve cash flow, then you should secure longer terms with your vendors or suppliers. Note that Net-30" means you have 30 days to pay. Whereas, Net-60" means you have 60 days to pay. However, it is dependent on vendors or suppliers to decide the payment time.
4 Reasons to Check your Business Credit Scores
According to Nav and Manta research, 72% of business owners don't know about their business credit scores. However, if you are also one of them, check out these 4 reasons to know why you need to know your business credit scores:
Errors or Miscalculations: If your business credit score mixes with some other business, then your information data would run with errors. Also, credit reports will not show the actual financial findings and risks of your organization. Therefore, it is crucial to keep a check on your credit scores to get rid of errors or miscalculations.
Stay Alert: You will get notified when any red flags show up such as negative customer feedback, missed repayments, bounced cheques, and more. All these factors will negatively impact your credit score. So, monitoring business credit score helps to take action beforehand.
Fraud Risks: Identity thefts or business credit card frauds could lead to potential risks for the business. It may further impact the operations. So, it is important to monitor your reports.
Changing Credit Scores: Your business credit scores and reports modify if any changes occur such as new information updated from vendors or lenders. So, it is important to track and manage your score.
How Can I get Free Business Credit Scores?
Though there is no fixed method by which you can check your business credit score for free. However, we have listed a few ways and places where you can get partial business credit score data for free. Check out:
Nav
You can create a free account that helps to get information about your business credit card score. However, you may not obtain full access but could get partial information. It includes:
Dun & Bradstreet report summaries.
Business Credit grades but not score (based on your Dun & Bradstreet)
Experian Intelliscore report summaries.
Business Credit grades but not score (based on your Experian Intelliscore).
Even though you will not get complete access, however,  you may still learn if you need any improvements or not.
CreditSafe
You can get free trials to learn about your business reports and scores. However, the duration may depend on your business information. You will get full monitoring access to reports if you subscribe. Otherwise, you will get partial information with free access.
CreditSignal
In CreditScore, you will again not get full access but will get free partial services from the Dun & Bradstreet credit bureau. However, you will get a free monthly summary of any modifications to your credit report and when the credit card is pulled by a third party.
In addition, it helps you to monitor and track your reports and changes in business credit scores. You will further get alerts regarding credit scores. And, it could help you to implement timely actions to maintain your business credit history.
Note that you have to register for a D-U-N-S number via Dun & Bradstreet. Further, you require references of suppliers or lenders, activity reports to complete the credit file.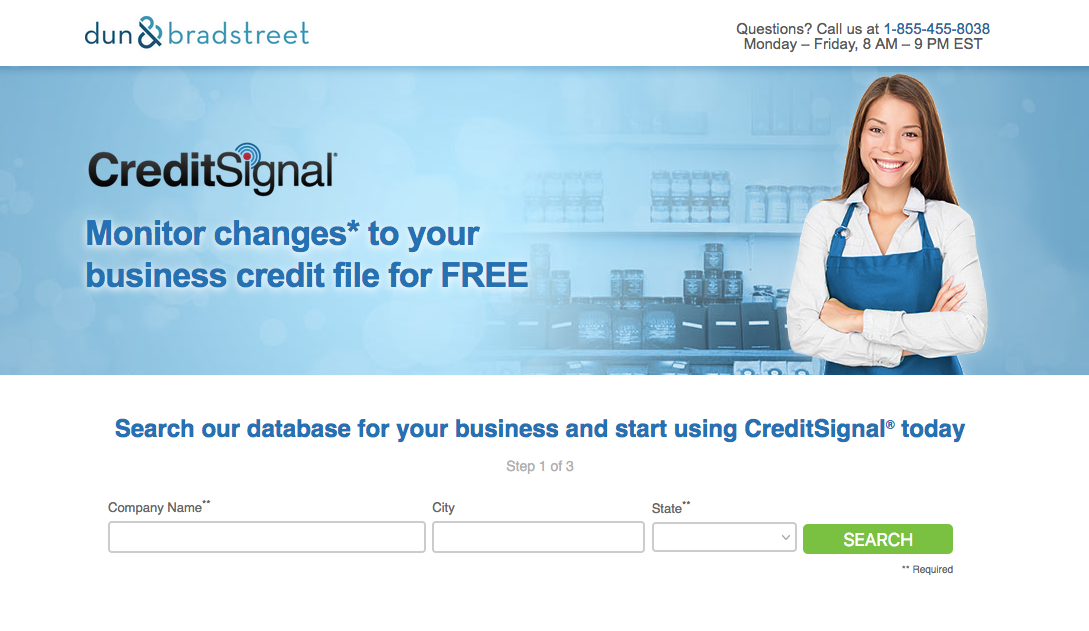 Credit.net
Here you will get a free trial of 7 days, including 7 free credit reports. Moreover, Credit.net promotes itself to support other businesses. And, so you can make the best use of its free services for your business credit reports. Furthermore, you can check the reports of your working company or potential business partners.
How Can I Improve My Credit Score?
Here is the list of 5 methods that would help you to improve your business credit score. Let's check:
1. Update Current Address: Make sure to register your latest address on the electoral roll. Moreover, you are allowed for this step even if you are living with your parents or sharing accommodation.
2. Credit History: For entrepreneurs, business credit history is a crucial aspect. If you are unable to maintain your good credit history. Then, you will tackle certain issues for your business.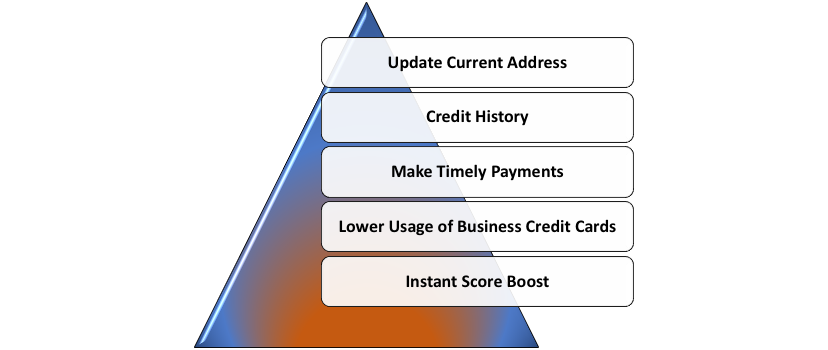 3. Make Timely Payments: You have to earn the trust of lenders that you can effectively handle credit responsibilities. The best way to do this is to pay your debts or accounts on time. As a result, it will also help you to maintain your good business credit score, which will be helpful for business.
4. Lower Usage of Business Credit Cards: Try to maintain low utilization of your business credit card. Suppose, if you have a limit of $3000 and you utilized $1500. Then, your card utilization is 50 %. However, it is seen positively by companies if you have a lower percentage. But, try not to go below 25 % of utilization.
5. Instant Score Boost: You can showcase your money management performance by connecting your existing account with an Experian account. They will observe and analyze your management and it may help you to enhance your business credit card score.
What are Business Credit Reports?
The business credit reports showcase the overall data and information related to business. It includes subsidiaries, risk scores, bankruptcies or liens, ownership information, and company finances. Once you incorporate and get a federal tax identification number, your business credit score starts operating.
Below is the list constitutes in your business credit reports:
Risk scores.
Your company's financial information.
Lines, Bankruptcies, and judgments.
Trade, Banking, and collection history.
Company's background information. It includes subsidiaries and ownership.
Furthermore, Equifax, Dun & Bradstreet, and Experian are the three business credit bureaus that generate business credit scores. You can purchase your business credit reports from the credit bureaus. In addition, it requires fees to check the reports.
The Basics of Business Credit Reports
Your business credit reports showcase debts that come under the company's tax identification number. It is also called an employer identification number (EIN).
Moreover, the information mentioned on the trade credit report is then sent to credit firms about debts, business history, and so on.
Lastly, all these factors help to analyze your business credit score.
How Business Credit is used
Business credit cards are used in the same manner as personal credit cards. Although, the fundamental base of both credit cards is similar. However, there are some additional features and rules of business credit cards that make them slightly different from personal credit cards. It includes interest rates, rewards, credit limits, and more.
Furthermore, you can use business credit cards to lend money from providers similar to personal credit cards. Further, if you pay money on time, then you will not be charged with anything. However, if you fail to pay money by a certain date, then you will have to back the total amount with interest.
Besides, business credit cards offer one unique feature, which is quite useful. It allows more than one cardholder to use the business account. Note that the account holder of a business credit card has the power to control limits and other user controls.
In due course, make sure to use business credit cards wisely to operate your business smoothly and to gain benefits and rewards.
Why Separating Personal and Business Credit Matters
Blending business finances with personal finances may sound enticing, but it will only lead to complications. You should ensure to keep both of the finances separate. It will help to boost your business and safeguard your finances.
Although, there are various benefits to keeping personal and business credit separately. However, the two major reasons include personal liability and taxes.
Moreover, if you back up your entrepreneurial venture with personal finances then it may drag you to potential risks such as personal security. Avoid depending upon loans, lines of credit, and leases on your personal finances. However, if your business is in the initial phase then you still may consider this option. But, once your business starts growing, you should make sure not to rely on any personal finances.
Therefore, you need to focus on strengthening your business credit score to earn the confidence of lenders that your business could manage any debts.
Additionally, if you keep your business account separate then you could easily manage and track expenses for tax purposes. Make sure to manage filing taxes, expenditure receipts, and so on. Moreover, you will save a lot of time and effort when you have to file your taxes.
How to Protect Your Credit
Check these ways to protect your business credit card:
Place a security hold on new credit inquiries. The reason is that sometimes thieves may try to make unauthorized inquiries to open new credit lines. However, it is not required every time you open a new account.
Use ID theft protection programs. They alert you if any changes or activity are suspected. Moreover, there are various programs that offer insurance for any financial loss caused due to online fraud.
Make use of multi-factor ID systems. It would help you to get extra security for your account. Moreover, you can set some security questions or locations along with your regular passwords.
Make sure to review your business credit records. Moreover, if you see any suspicious changes then you must get an alert. So, regularly check the updates.
It would be great if you use virtual credit card numbers. It helps to generate security from hackers or online frauds.
5 Steps to Building Business Credit
Here is the list of 5 steps that will help you to build your business credit. Follow them: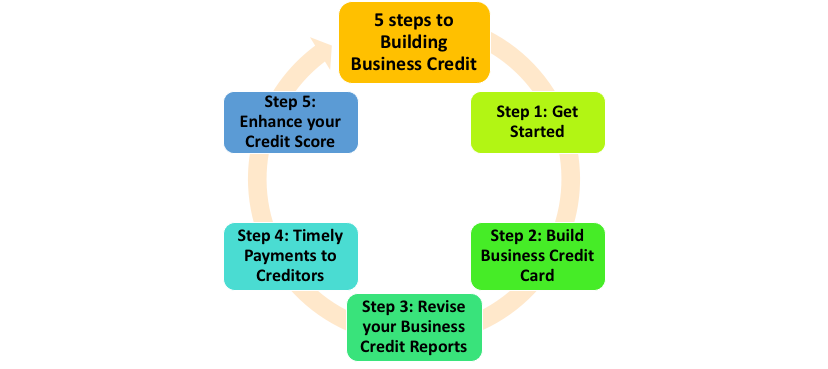 Step 1: Get Started
Once you establish your business then you should form or incorporate a Limited liability company (LLC). Furthermore, there are several credit bureaus such as Experian, Dun & Bradstreet, and Equifax.
Your next focus is to register for the federal Employer Identification Number and is processed by the Internal Revenue Service (IRS).
Moreover, it is mandatory for all businesses to obtain it.  It is a unique nine-digit number that helps to identify businesses primarily for tax purposes. You can consider this number similar to the Social Security Number (SSN) for your business.
Further, you have to sign up with Dun & Bradstreet. This helps to obtain your D-U-N-S Number (Data Universal Numbering System). In addition, it creates a D&B credit file for your firm and also acts as a business identifier. Your D-U-N-S Number is a nine-digit number that you can obtain for free.
Finally, establish business checking and savings accounts, as well as a dedicated phone line with your official business name. Also, as advised by Experian, make sure that your phone line is listed as well.
Step 2: Build Business Credit Card
The primary step for any entrepreneur is to apply for a business credit card. Make sure to use your business card that fits your organization's needs.
For example:
Your company's expenditure is mainly focussed on advertising services or office supplies. Then Ink Business Cash Credit Card would be a better fit, and so on.
Nevertheless, you should have a perfect credit card for all kinds of bonus rewards categories, no matter how much your company spends.
Note that you choose carefully who you trust with loans or lines of credit from the beginning if you want to build business credit.
Step 3: Revise your Business Credit Reports
Checking your business credit reports regularly is an important aspect. It helps to detect and revise problems, seek evidence of fraud, and check what could affect your business credit card score.
However, unlike a personal credit report which is free for a year, business credit reports charge fees.
Moreover, you will get a similar kind of information as you get in your personal credit report. But, the former shows public records such as tax liens and bankruptcies.
Check the below-mentioned credit card report components:
Credit: Outstanding balances, Credit Usage, trends over time, Payment habits, Number of trade experiences.
Public Records: Judgments or Bankruptcies, Recency, Frequency, and dollar amounts linked with liens
Demographic Information: Standard Industrial Classification (SIC) code, years on file, and business size.
Note: The credit bureau used the above factors in consideration and generated your credit score. In addition, the credit score ranges from 0 to 100. Moreover, the business credit score differs from the FICO score (ranges from 300 to 850).
Make sure to keep your business credit score closer to 100. If your credit score is near 75 then it is an ideal score. According to Experian, the average business credit score is 62.
Nevertheless, you can check your business credit score whenever you want until you pay the fees. However, if you want to check the score then you can order a subscription or pay fees by any one of the credit bureaus.
Dun & Bradstreet offers scores starting at $149/month with unlimited access to your business card reports. You will also get a free service called CreditSignal. It provides you notifications or alerts if your credit score modifies. On the other hand, Experian charges start at $39.95 for credit card reports.
Step 4: Timely Payments to Creditors
"Pay your creditors on time. Historical payment behavior with previous creditors plays a major role in determining your business credit score," Experian suggests.
All the credit bureaus use different methods to crunch business scores. However, one thing that they all consider is to check the history of creditors' payments. Having a good history of timely payments to creditors ensures a good business credit score. Note that Dun & Bradstreet provides a good score to only those who pay on time.
Furthermore, make sure to maintain your better business credit card history as it is an important factor to maintain your score.
Here is the list of elements that Experian considers apart from good history. Check out:
Slow payment of obligations has become more common.
Any applicable liens, judgments, or bankruptcies, including their current status, frequency, and dollar amounts.
A rise in the number of credit inquiries or applications for business credit made by the company or its owner.
Collections, liens, judgments, and bankruptcies are examples of negative public records. It can be found on a company's profile.
Business line or Standard Industrial Classification (SIC), Years in business, company size, and other demographic information
The number of trade encounters, outstanding amounts, payment practices, credit utilization, and changes over time are all factors to consider.
Step 5: Enhance your Credit Score
Business-credit-card score fluctuates due to certain factors despite on-time payments. Moreover, if you close any business cards, then your credit card score can get affected.
Furthermore, Equifax states that if there are negative changes to the factors that go into the score, such as lien filing.
Moreover, Experian says that negative marks on your business report may remain in place for some time:
UCC filings are valid for five years from the last date of filing.
Data on trade for the 36 months following the last report date.
Credit queries for 9 months.
Bankruptcies are kept on file for ten years after they are filed.
Tax liens are valid for seven years from the date of filing.
For the past 36 months, data from banks, governments, and leasing companies have been collected.
Collections are kept on file for six years and nine months after the last report date.
Judgments are valid for seven years from the date of filing.
To improve your business credit card, you can lower the card usage — open new lines of credit, pay off balances, ask for a larger credit line— finally, pay your payments on time.
In addition, you can enhance your credit score by adding financial vendors or unlisted suppliers to your credit report.
Lastly, the PAYDEX score in Dun & Bradstreet defines a version of a business credit score. If you get 100 then you have paid creditors 30 days early before the due bill. Also, if you scored 80, it means you made a timely payment.
How can Deskera Help Your Business?
Deskera is an all-in-one business software that is capable of managing your finances as well as other business functions like customer support, employee payroll, leave management, marketing and sending out reminders.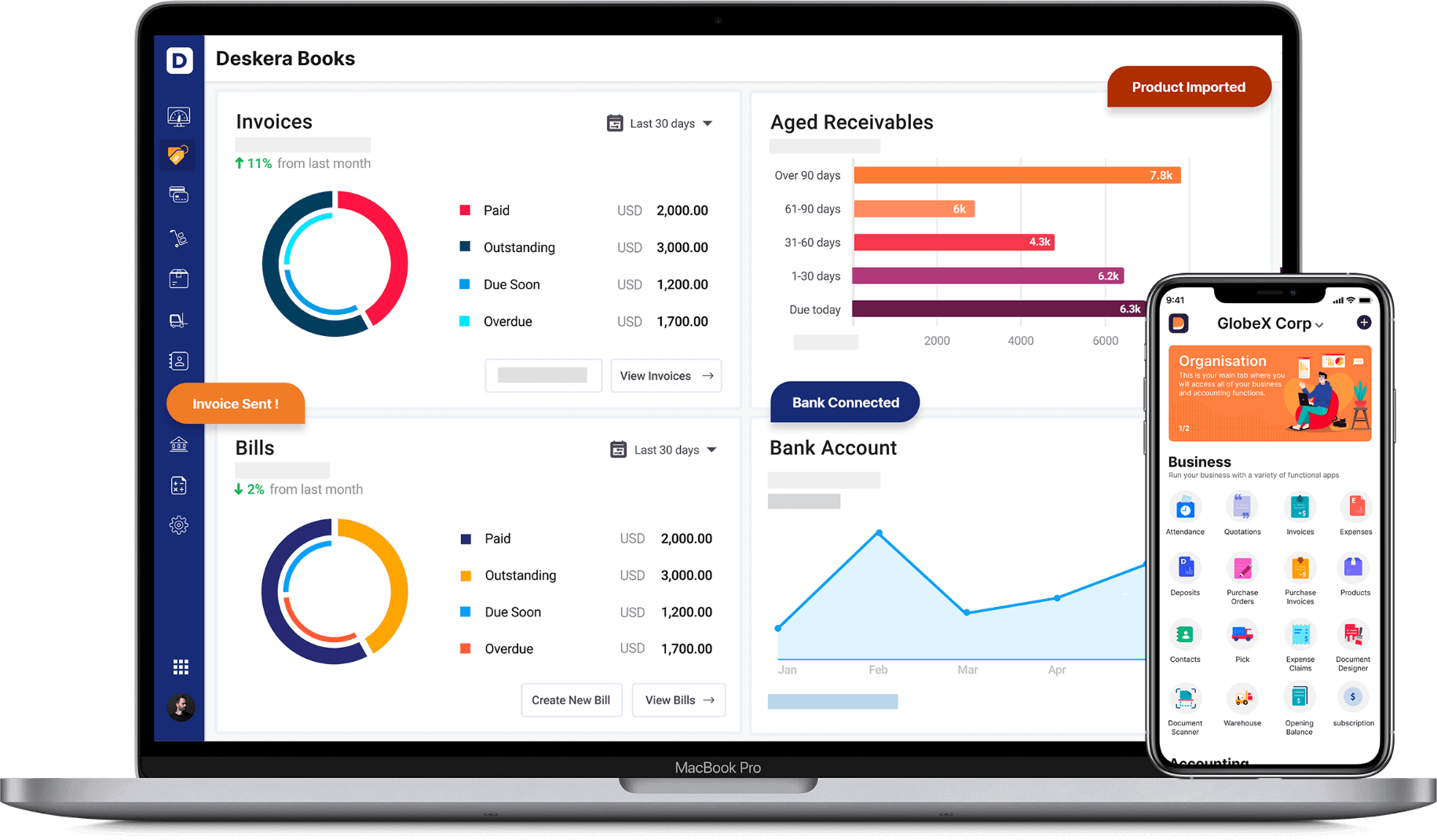 It also has an advanced inventory management system that can keep a track of the multiple warehouses, stock transfers and adjustments and bills of materials to mention a few functions.
Deskera also gives analysis and insights across all these business activities' data. This help makes quick decisions, foreseeing the future of your business and be prepared for rocky times ahead.
Try Deskera For Free Today
Sign Up For Free Trial
This system also ensures timely deliveries to your customers by keeping real-time track of your inventory, reminding you of the activities that need to be done and also sending out invoices on time.
It plays a vital role in digitizing customer service and keeping track of customer service metrics. Together, all of this will improve customer satisfaction and experience and therefore improve customer retention as well as encourage returning customers.
It will also increase return on investment, revenue earned by your business, profit margin and reduce the losses and penalties incurred. By being affiliated with various banks and payment options, Deskera books will also make it easier for your customers to make your payment which will hence improve your cash flow balance. A positive cash flow will lead to further growth and development of your business which would yield benefits in the long run.
Deskera books will also assist you to pick pack ship your orders as well as track your drop shipped orders. Further on, Deskera CRM will help customer relationship management activities like contact and deal management, sales pipeline, email marketing campaigns and customer tickets.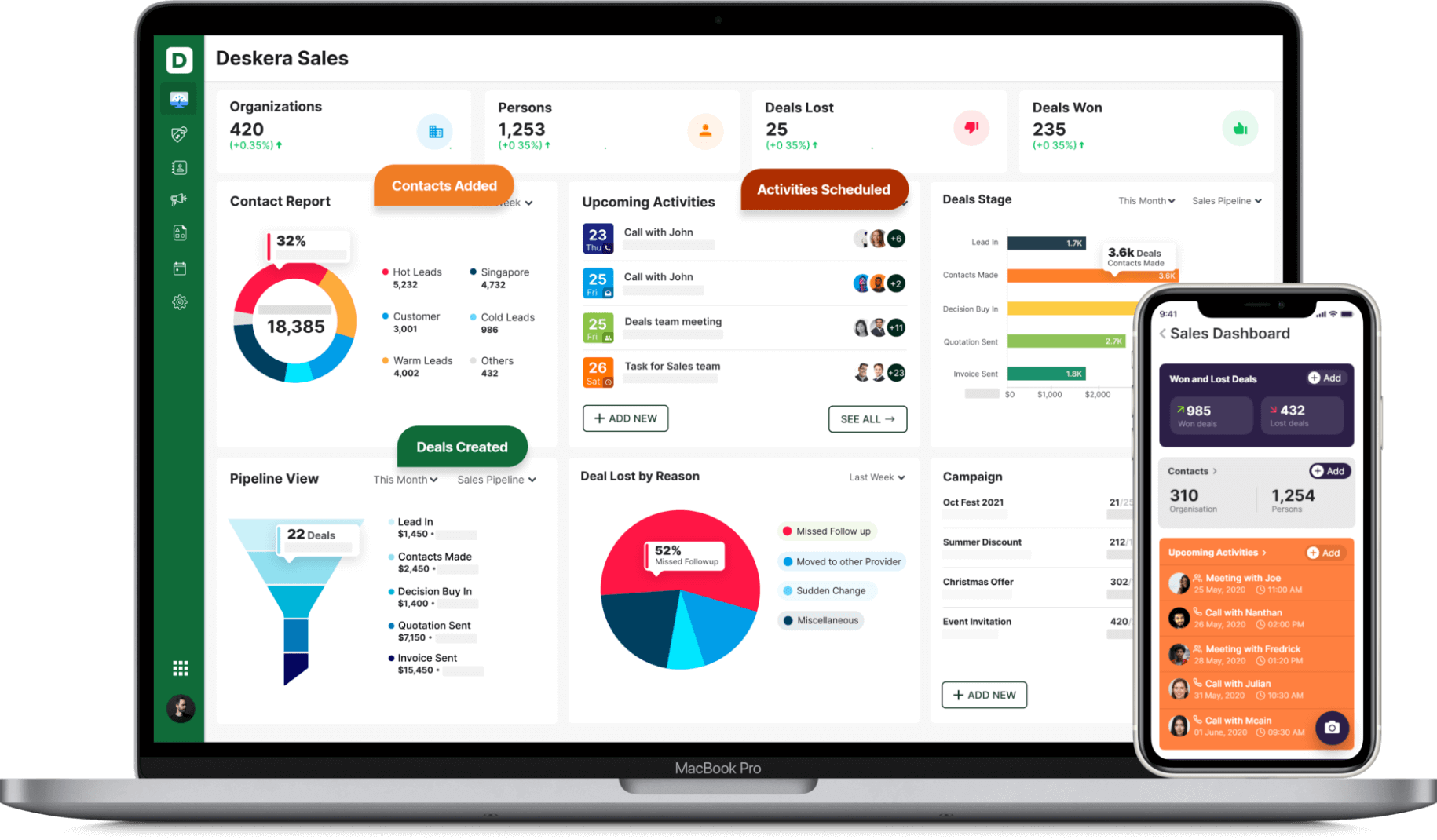 Deskera will hence be that best friend to your business which will lay down the steps for you to grow bigger and reach higher.
Key Takeaways
We have covered the summary of what we've learned so far. Let's learn:
A Business Credit Card score represents the creditworthiness of your business.
A business credit score determines your business health and ranges from 0 to 100.
Equifax, Experian, and Dun & Bradstreet allocate the business credit score.
5 crucial factors that help to determine a business credit score. It includes payment history, industry risks, age of credit history, company size, debt, and its usage.
Business credit cards allow more than one cardholder to use the business account.
Keeping your business and personal account separately would help to manage and track expenses for tax purposes.
5 steps that will help you to build your business credit
Form or incorporate a Limited liability company (LLC)
Apply for a business credit card
Check your business credit reports regularly.
Timely payments to creditors ensure a good business credit score.
To improve your business credit card, you can lower the card usage
---
---