A Marketing agency provides its diligent services to organizations by helping them with external controls, creating commercials, and publishing them in local, social, and national media.
Table of Contents:
Introduction - Accounting and Marketing Agency
Accounting Requirements for an Advertising and Marketing Agency:
Performance Evaluation Index of a Marketing Agency
Budgeting in a Marketing Agency
Marketing Agency and Cash Flow
How To Process Marketing Agency Accounting
What is a marketing agency campaign?
What is an ROI?
How to Calculate Marketing Agency Campaign ROI
Benefits of Accounting Campaign ROI of a marketing agency
The Impact of Accounting on a Marketing Agency
Introduction - Accounting and Marketing Agency
Like any organization, a marketing agency must be responsible for its smooth functioning in the industry and focus on billing methods to report cash and accrual advertising. As a result, marketing agency and advertising companies have their accounting, financial, and tax requirements.
This includes classification and collection methods, prepaid expense/refund tracking, sales requirements, independent contractor classification, employee classification, and efficient business operations.
A Marketing agency relies on providing the services they sell but needs to be more disciplined in managing its accounts, budgets, and cash flow.
The obvious solution is to either use professional accounting software to handle all the financials of the marketing agency or hand over the entire process and paperwork to an accountant. That way, The marketing agency can focus better on branding and campaigns.
A marketing agency is a creative company and there are some aspects of marketing agency accounting that you should be aware of. Accounting is required in all areas of a marketing agency - advertising, branding, and creating financial statements.
Accounting Requirements for an Advertising and Marketing Agency:
1. Salary or Payroll
A marketing agency needs to be able to create the simplest, most affordable, and best payslips, including salaries for all employees. The accounting department also helps the marketing agency offer complex bonuses and specific compensation plans for employees.
2. Accounts payable
Accounts Payable shows how to set up and operate the Accounts Payable feature for your marketing agency. This includes many tips for improving operations, such as the amount the customer should pay the agency.
3. Liability management
It is all about managing general and media liabilities by allowing balanced growth in the management of funds received from clients and those secured by other institutions. It also includes hedging against fluctuations in interest rates and managing the maturity gap between assets and liabilities.
4. Creating a trial balance for a marketing agency
The trial balance is an extraordinary accounting calendar that summarizes the current account adjustments at a particular point in time, rather than the sum of fee adjustments and the sum of credit balances. All exchanges are displayed in the accounting calendar or journal of the marketing agency, then summarized in a general record, and then adjustments are made to make sure the charges match the credits in the record sheet.
5. Preparation of annual financial statements
The marketing agency must submit an asset report, income statement, payment deadline, and a statement about the owner's value. Monetary proclamations do more than just allow publishing organizations to track their budget executions. However, it further guarantees consistency with government instructions and expense codes.
6. Income and assets
A marketing agency makes money from many sources, which must be presented on the annual budget statement. Therefore, it should include office revenue articulations from all marketing campaigns and media transactions with clients.
7. Basic Accounting
Advertising costs of the marketing agency flow into the income statement as operating costs. To record this claim, the marketing agency debits the marketing expense account and credits the vendor accounts payable.
When a marketing agency writes a check and sends it to the appropriate service provider, it credits its cash account and debits the seller's accounts payable to zero. In accounting terms, depositing into a cash account means reducing the company's money. When a refund is generated, the marketing agency will credit the advertising expense account and debit from the vendor account.
8. Preparation of Trial Balance
After recording the amount of money, the marketing agency spends on advertising/marketing over some time, it creates a trial balance. With this data aggregation, the marketing agency verifies the accuracy of communications-related items, ensures that it is debiting and crediting the correct account, and the recorded amount is stated on the invoice, purchase order, etc. It should match with the source document. This covers the communications that the vendor/company sends to the marketing agency before the actual work begins. Creating a trial balance leads to a complete review of the annual financial statements.
Performance Evaluation Index of a Marketing Agency
Performance evaluation of financial statements is done by the management of a marketing agency during the billing cycle rather than after the end of the year. These are typically used to assess performance, calculate key performance indicators (KPIs), and make strategic decisions, especially in a marketing agency.
The most important KPIs used in a marketing agency are:
EBITDA - Earnings before interest, taxes, depreciation, and amortization
MRR - Monthly recurring revenue
CLV - Client lifetime value
It also supports techniques such as analysis of variance to help identify and prevent problems such as poor employee performance or lower than forecast demand for a particular service provided by a marketing agency.
Based on detailed and thorough management accounting, KPI reports are an important persuasive force in borrowing from banks and persuading investors to invest
They can even help convince large organizations, government agencies, and other potential marketing clients that their marketing agency is stable, well-run, and liquid to do the contracted work
A marketing agency can also use freelancers, and external talent on a project, campaign, or campaign basis, for basic accounting, payroll, management accounting, and tax filing for each client
With obvious efficiency and knowing how your marketing agency works from start to finish, you can see every opportunity to save taxes and support your growth
Budgeting in a Marketing Agency
If you're in the world of projects and contracts, bidding on campaigns and introducing them to prospects, it can be difficult to keep a track of your budget. If your marketing agency has any subscriptions or retainer routes, there are small benefits. If there are gaps between projects, a reliable source of income provides a useful safety net.
Budget planning and forecasting will help keep things smooth and carry out financial health checks all year round
It's about using relevant business data to make reasonable forecasts about the future. The secret is to prepare for the absolute worst-case scenario, even if you're expecting a record year
Budgeting is required to combat unforeseen circumstances, for example, if a critical piece of equipment breaks down, or if the creative director quits
Budgeting helps you think carefully about the steps the marketing agency can take in an emergency, and eliminate any inefficiencies
This is a year-round process and the marketing agency should review quarterly or monthly reports to keep track of where it is and adjust its financial plans accordingly
Marketing Agency and Cash Flow
Thorough accounting practices and maintenance of financial records help a marketing agency understand the basic issue of cash flow. The reports highlight the strengths in invoice and payment tracking and help the marketing agency keep a tab on all its pending payments thus maintaining a steady cash flow.
How To Process Marketing Agency Accounting
If you're in the marketing agency industry, you must build the right accounting platform to create a great brand. Marketing Agency Campaign ROI Calculation is one of the most difficult and at the same time most important tasks that a marketing agency has to perform to prove its value to customers in the form of a campaign ROI.
In other words, customers need an aggressive campaign ROI to continue to justify their marketing spending on your company.
What is a marketing agency campaign?
Marketing agency campaigns are the name given to an initiative aimed at achieving specific results in a customer's target market. A typical marketing campaign targets one or more of the following actions:
Increase brand awareness
Increase conversions such as site click-throughs, and purchases
Market penetration
What is an ROI?
ROI or Return on Investment is a common way to measure the success of a marketing agency's campaign. Simply put, ROI is expressed as the ratio of net income (sales) from a marketing activity or campaign to its cost through the evaluation of data-driven results. However, marketing should also consider qualitative ROI when assessing the long-term impact of a campaign, especially one aimed at increasing brand awareness. When acquiring new customers, it is important to have a realistic schedule to see the results.
How to Calculate Marketing Agency Campaign ROI
Let us use an example:
ROI = (Campaign Profit – Campaign Cost) / Campaign Cost
Marketing Agency ABC runs a social media campaign for a client and the estimated expense is $15,000. If the client generates $1000 per conversion, and if he gets 20 conversions, then the total conversions come out to be -  $1000 X 20 = $20000
Step 1: The incremental profit = $20000
Step 2: The campaign cost = $15,000
Step 3: The campaign ROI: (20000 - 15,000) / 10,000 = 50%
A marketing agency can use the following metrics to gauge success while calculating the ROI:
Website Analytics: For example, Google Analytics shows if the leads are from the landing page of the campaign that can lead to conversions.
Pixels: Use pixel tracking in campaigns like Facebook ads to gain insights into customer behavior that clicks on an ad to direct you to your website.
Digital Downloads: If you have a digital product, you can easily compare the number of downloads to the cost of your campaign.
Benefits of Accounting Campaign ROI of a marketing agency
Real-Time Accounting Analytics of a marketing agency creates trust between customers
A marketing agency can provide its customers with access to campaign performance metrics at any time with the help of dashboards. This promotes credibility, an important characteristic of customer loyalty
Generate impressive reports on ROI and conversion rates in seconds
Optimization produces better results
Reliable measurements of ROI are just the starting point for a successful campaign run by a marketing agency
When measuring ROI, a marketing agency also needs to include qualitative accounting indicators to give its customers a clearer picture of its marketing activities
For example, Customer lifetime value (CLV for short) is a forecast indicator that gives an overview of the total value that a customer will have over the next 12 to 24 months. Being able to provide customers with accurate CLV quotes and acquisition costs helps ensure that marketing costs are being used in the right places and are invested in channels that are expected to serve the most valuable customers
The Impact of Accounting on a Marketing Agency
1. Marketing Agency Accounts Receivable
If you own a Marketing agency, you will understand the relevance of free cash flow to keep your business going. For this, you need to optimize your accounts receivable strategy so that you can bill more quickly and accurately. Receiving payments is only part of the overall strategy for advertising agency billing, but receiving payments is very important.
2. Automating the billing process
If a marketing agency processes the invoice manually, it can affect its cash flow in the following ways:
Many customers use payments in bulk. This means that if your invoice is delayed, you may miss the cycle
When it comes to invoices, there are smaller ones, that can be paid much sooner
Consistent invoices show customers that you are a professional and mean business
You should start billing on the same day every month, as your customers can expect. A great way to shorten the billing cycle and free up more cash flow is to switch to an automated billing system
3. Evaluate payment terms and apply penalties
To prevent a crisis, while accounting, a marketing agency must:
Reduce the payment period to 30 net instead of 60 net
Customers who miss this due date will be charged a late fee
Provide incentives for early payment
When sending each invoice to the customer, make sure that the payment terms are communicated
4. Expanding the payment options
A marketing agency that offers several payment methods can encourage customers to settle their invoices much faster. However, before offering individual payment options, it is important to understand the cost of each option. Check and analyze price structure or switch to a subscription-based pricing model rather than project-based or hourly pricing to improve the stability of inflows.
5. Sending Billing Reminders to Customers
A robust accounting system can save you time. It has the potential to send overdue invoice reminders directly from the platform using your standard custom messages.
6. Create an escalation process flow
Consider the best practices when processing collections in-house. Every marketing agency needs to spend a lot of time automating, enhancing, and applying these best practices for a robust accounts receivable system to ensure that financial processes are properly managed.
Conclusion
A Marketing Agency and Accounting work together because one of the four key components of marketing is the management of pricing strategies. Therefore, accounting is an indispensable area of a marketing agency that helps to determine how different price points affect sales and transform the margins of different volumes. Central accounting and financial statements are followed by every marketing agency to implement a robust system to monitor its financial results.
Annual financial statements help the marketing agency assess its profitability within a specific period. The accounting is responsible for preparing and evaluating the annual financial statements using which you can monitor your marketing agency's sales and spending trends and plan for expansion or cost savings.
Key Takeaways
Accounting in a marketing agency provides financial reports that help in deciding on a successful sales and ROI strategy
The accounting of financial reports of a marketing agency can include total sales per campaign or customer hits in website ads
A marketing agency is more determined to get its business running when complying with the company's budget
Analyzing financial indicators identifies the relationship between sales and costs and helps in assessing the total expense ratio of the marketing agency
Accounting can help a marketing agency to monitor the ratio of advertising and marketing spend to total sales
The marketing agency can use appropriate accounting software to prepare a budget for future marketing and advertising costs by reviewing historical financial results, spending on marketing campaigns, and new collaborations
Related Articles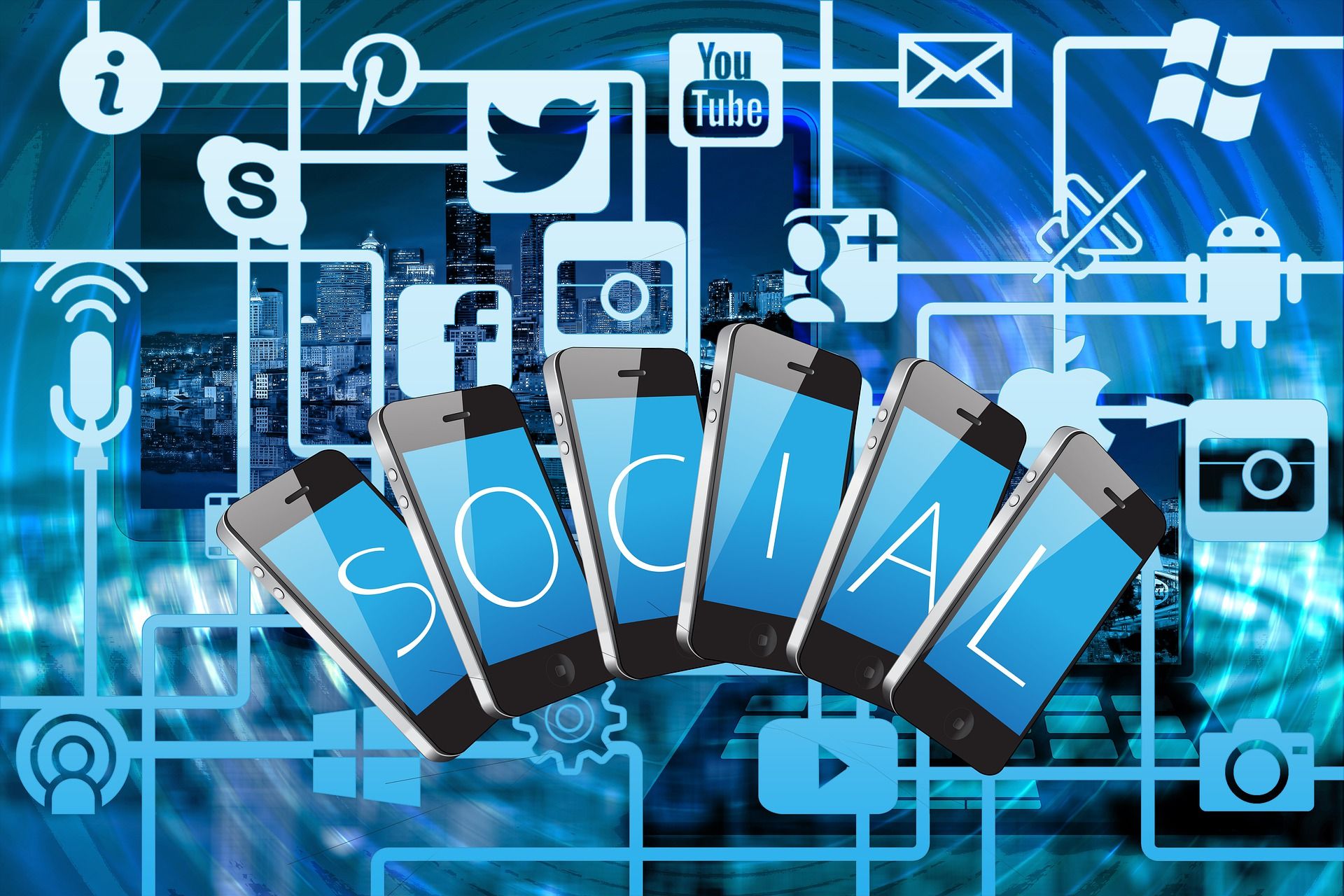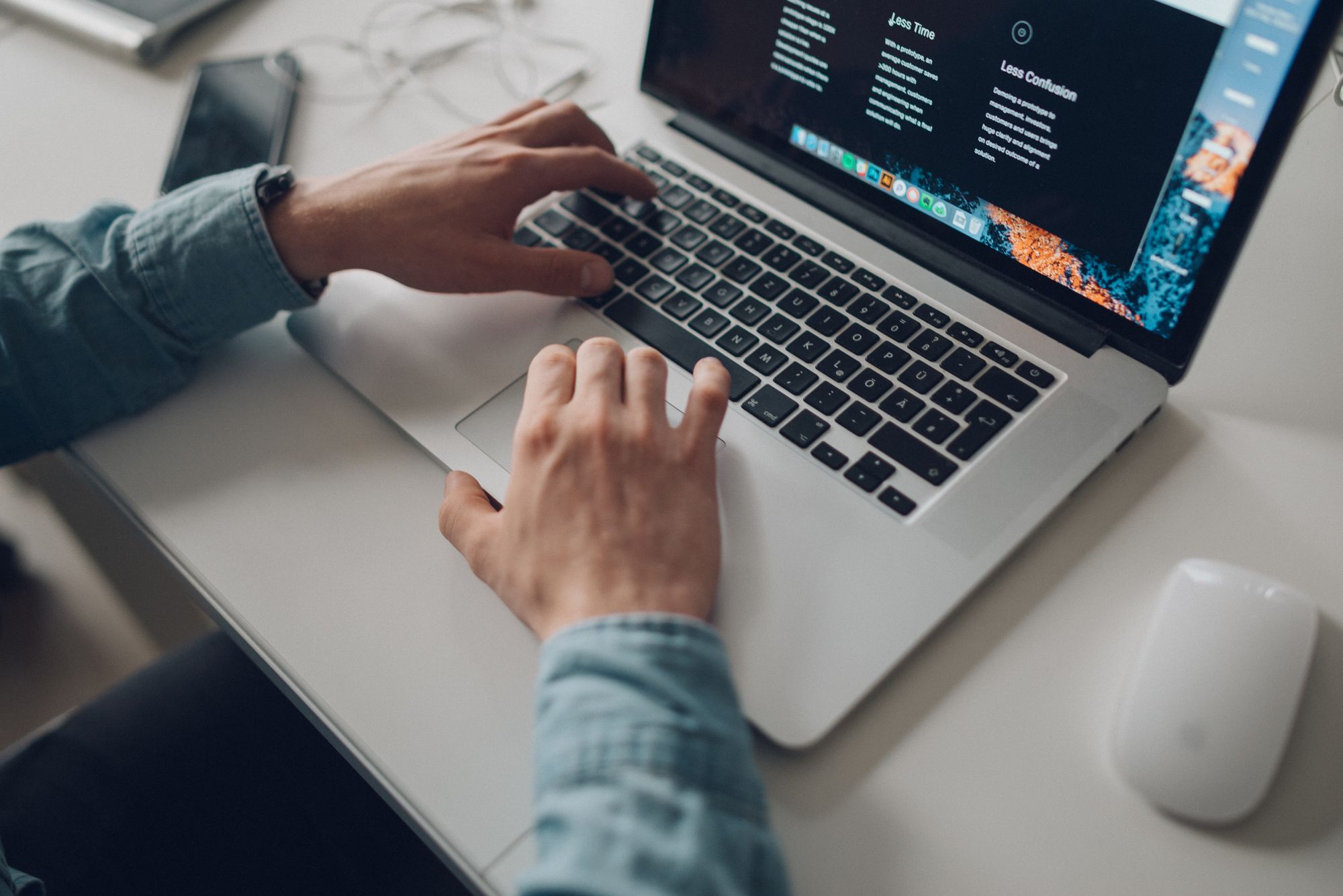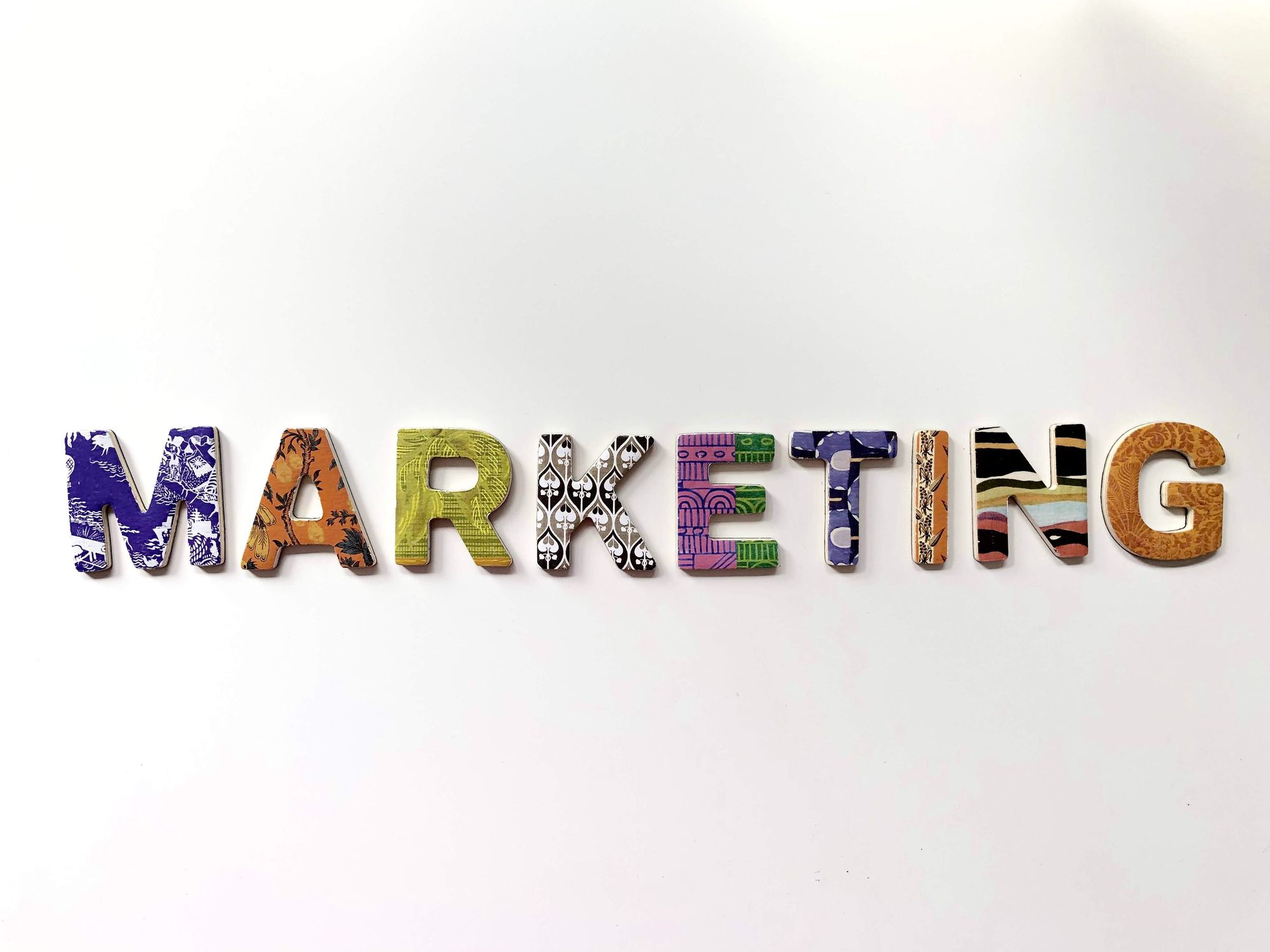 ---
---