Being a woman, if you feel that you get to face too many challenges in establishing a small business, then you are not alone. Women across the globe and despite the potential to own a flourishing business have had to encounter tough times – underestimated, discriminated against, and unfair practices – have all been common observations among women entrepreneurs.
However, with the changing times and increasing awareness, more women compete with the challenges they face. Also, there has been a significant rise in the number of women who can secure financing for their startups.
Women have exhibited a promising future as business owners; like covering over 40% as business owners in recent years, only 2% received capital for startups. With this disparity of not receiving the full amount they sought from their lenders like loans and equity financing, women have eventually relied on small business grants or free grants for women.
What these grants are and how they can help women build a successful business is all we shall uncover in this post.
Try Automated HR Processes for Your Small Business with Deskera
Sign Up for a Free Trial Now!
What are Business Grants?
A business grant is the amount of money granted to a small business by the government, trusts, foundations, or other organizations to help the business accomplish its goals. While many other types of funding require the business to repay the amount, typically with interest, the grants do not have to be repaid, and the business is not required to offer equity in return.
Does your business qualify?
Unfortunately, most small businesses may not be able to qualify for the grants because they are affiliated with US government organizations with defined objectives. Grants at the state level are frequently matching grants and are also linked to the immediate economic or social requirements. Matching grants are grants that must be paid by the applicant in proportion to the grant awarded. This implies that you must provide finances equal to the loan amount.
The local small business grants are less expensive but less competitive than federal or state incentives. This may be a fantastic source of funding for your startup if it is obviously benefiting the neighborhood community or the general people.
There are various kinds of grants which can be categorized as follows:
Government grants
Grants for immigrants and minorities
Grants for veterans
Grants for women
We shall be focusing on the grants of women for the purpose of this article.
What are the Top Free Grants for Women?
Female business owners might take into account business grants for women if obtaining business loans and equity finance proves challenging. The competition for business grants can be intimidating, but if you are selected, you could receive ready cash or revenue for your business that you would never have to repay.
Here are some of the best grants that women entrepreneurs can avail themselves of.
Amber Grant
The $10,000 Amber Grant is awarded each month. It's also possible to give out smaller, additional grants. A further year-end prize of $25,000 will be given to one of the 12 recipients in December. In remembrance of Amber Wigdahl, a 19-year-old lady who passed away before realizing her entrepreneurial goals in 1998, this grant was established to recognize the efforts of the ambitious businessperson. In her honor, the grant is intended to assist women in achieving that same objective.
Women can submit applications on the Amber Grants for Women website, and a WomensNet judging panel selects the winners.
Application process
The Amber Grant application procedure is straightforward. The website requests details about your company and what you would accomplish with the funding. You will be required to provide the details of how the money will be spent. Although you may avail of a waiver, there is a $15 grant application fee.
Grants.gov
A database of federally supported grants, including small business grants, is what the website Grants.gov offers you. If you're looking for free finance, this database is a terrific place to start, even though these awards are not only available to women-owned businesses.
You can conduct a search for any of the many grants provided by federal organizations, such as the Departments of Agriculture, Justice, and Defense among many others.
Application process
Before you start the application procedure, confirm that you or your company are eligible for the grants in question. The Grants.gov database provides comprehensive information on eligibility conditions for each funding opportunity mentioned there.
You must first create a Grants.gov Workspace account. You can then proceed to complete your application by filling in the required details pertaining to your business. Apply the "eligibility" filter to the results on the left side of the page to see grants that are exclusively for small businesses.
The Girlboss Foundation Grant
The Girlboss Foundation awards grants to innovative women business owners. Grant recipients get $15,000 to use on their projects. They can also profit from marketing-related advantages provided by Girlboss.com's newsletter and social media tools.
Do check the eligibility criteria for the grant. You must own a women-owned firm that works in the arts, design, music, or fashion industries in order to qualify for the semi-annual grant.
Application process
You can access the application from the website which satisfactorily explains the details that shall guide you with further information about the application process.
Twice a year, Girlboss provides grants to entrepreneurs who have exhibited creativity. Since the company's founding in 2014, scholarships totaling $130,000 have been awarded, which has been instrumental in shaping the lives of many young aspirants.
The eligibility requirement to receive the funds includes identifying oneself as female, be able to demonstrate United States residency, and be 18 years of age or older by the end of the submission period.
Cartier Women's Initiative Award
A yearly initiative was established in 2006 by the Cartier Women's Initiative with the aim of empowering female business owners. Applications for the prizes are accepted from companies run or controlled by women. These include Awards in ten regions, Science & Technology Pioneer Award, and the Diversity, Equity, and Inclusion Award.
Awards across ten regions: Each region receives a total of three funds for a grand total of thirty grants. Each winner of the first place prize receives $100,000, followed by the winners of the second and third places with $60,000 and $30,000 respectively.
Pioneer in Science and Technology Award: The prize sums are identical to those for regional awards.
Award for diversity, equity, and inclusion: The award amounts for this grant were made public on May 16, 2022.
Application Process
Aspiring businesspersons can conveniently download the Cartier Women's Initiative regional awards application form online. However, there are a few requirements you must check for your eligibility to apply.
Applicants for eligible grants must also fulfill the following:
They must own or manage enterprises that are for-profit.
The enterprise should be in the developmental stage, which is between one to five years.
They must clearly demonstrate that the enterprise has been making money from the sales of goods or services for at least a year.
They will need to showcase at least $2 million in funds.
Finally, they must have at least one Sustainable Development Goal as prescribed by the United Nations that has been achieved.
To check your eligibility, first, you must show that your company is operated or owned by a woman. Next, you must be able to prove that its goal is to have a positive, long-lasting influence on society or the environment. Providing these details is important to improve the chances of your application. To learn more about the awards, subscribe to the Cartier Women's Initiative website's newsletter.
IFundWomen
For female company entrepreneurs, this group provides a wealth of grant alternatives.  They have teamed up with organizations like Visa, Neutrogena, American Express, and Caress to provide women business owners with more possibilities for debt-free funding. They also make available a Universal Grant application that can be accessed throughout the year.
Application process
It is recommended that you read the terms and conditions of every grant as they provide a thorough breakdown of eligibility. Knowing which grants you are eligible for and for the ones you are not is crucial.
The majority of grants will want to know the following:
An outline of how you intend to spend the money
When and why did you start your business?
Expenditures from the prior year
Your early life and a bit of your background
FedEx Small Business Grant Contest
To help American small companies affected by the Covid-19 outbreak, FedEx created the FedEx Small Business Grant Contest. Grand prize winner checks totaling $50,000 are given to grant applicants. Furthermore, there are additional credits worth up to $7,500 that can be used at FedEx Office for commercial printing services.
Application Method
Small enterprises, that are for-profit, operating in the United States that earn less than $5 million in yearly sales and have shipped products within the last 12 months are required to apply. Up until February 28, 2022, FedEx allowed eligible companies to open a FedEx account and participate in the grant competition for 2022. FedEx revealed the top 100 winners after the voting session, which ran from March 22 - 31, 2022 with the declaration of the final winners on May 4, 2022.
National Association for the Self-Employed Growth Grants
Since 2006, the National Association for the Self-Employed or NASE has been supporting and giving growth grants to its members. The grant committee is known to review applications once every quarter. The initiative provides small business owners, both men, and women, with cash rewards of $4,000 each. Grant money can be used for any of the following by winners:
Application Method
You must sign up and become a member of the National Association for the Self-Employed before submitting an application for a NASE Growth Grant. Depending on the membership type you choose, you may be required to wait 90 days before applying.
There are different sorts of memberships available; for example, Annual members, Silver members who pay annual fees, Veteran members, Gold members, and so on. So, your waiting time might be dependent on the membership you hold.
The Halstead Grant
Women associated in the jewelry industry can be eligible to avail grants from the Halstead grant. This grant is open for both men and women. However, this grant is specifically inclined towards silver jewelry and if you are involved with creating and designing silver jewelry, then this could be just the right way forward for you.
Established in 2006, The Halstead Award offers aspiring silver jewelry designers a unique chance to apply for a $7,500 start-up grant. Moreover, it offers additional advantages to help them take their businesses to greater heights. Five semi-finalists will each get a prize of $250 or $500 in addition to professional assistance with business promotion.
Application Process
An application for the Halstead Grant is available online for all applicants. You can download and fill out the required details comprising a set of questions. You are required to provide information in a questionnaire comprising 15 business-related questions on the application. To ensure eligibility for the current year's award, you must submit your application along with examples from your design portfolio by the deadline of August 1.
SoGal Startup Grant
According to the recorded data, Black women founders earn less than 0.5 percent of venture capital funding while being the category of entrepreneurs with the greatest growth. There has been a burning requirement for grants that could address this and help them find the right platform. This program called SoGal Startup Grant aims to assist Black women business owners.  
The SoGal Startup Grant winners receive a cash prize of $5,000 or $10,000 in startup capital. Additionally, they get expert direction to assist them in understanding the fundraising procedure.By encouraging a more fair opportunity for black women founders to scale their enterprises, this benefit seeks to offer equal opportunities for all alike.
Application Process
The SoGal Startup Grant eligibility criteria require you to identify as a Black woman or nonbinary entrepreneur. Additionally, multiracial individuals in these categories may also apply. You also need to discuss your business idea in depth, which has the potential to grow into a billion-dollar company. Furthermore,  you must own a legally registered business and show how you intend to raise money from investors.
The form for applying for the grants can be filled in on the website itself.
Eileen Fisher Women-owned Business Grant
The Eileen Fisher organization, a women's apparel company established more than three decades ago, grants $200,000 annually to deserving women-owned enterprises. Grant amounts per recipient range from $10,000 to $40,000.
Grant money may be taken into consideration for female entrepreneurs working in the following industries.
educating women and girls on climate change adaptation and how to improve the policies in place about climate change
assisting women in taking part in the decision-making
fostering the involvement of women in a sustainable economy
Application Process
In order to apply, your company must also demonstrate that it offers direct services to its clients. Moreover, your company must be a 501(c)(3) nonprofit organization registered with the IRS. Additionally, you must be proficient in English in order to complete your application; it would also help you in your subsequent interviews that may take place at a later stage.
Grant financing is not available to companies that support particular political ideologies or religions. Academic institutions, event sponsorships, and businesses run by people who do not identify as women are not acceptable either. You would be able to access an online application when the program is active as it is currently closed.
Why do women need grants?
Women primarily need grants owing to the challenges and struggles they go through to build a business. Grants for women, particularly those for entrepreneurship, provide them the advantage to fight back and succeed. They are able to overcome a long-standing unfair and unjust system with the help of this kind of aid.
Despite their business and professional achievements, women still face disadvantages today. This could be termed as the primary reason for women requiring grants and scholarships. Despite making up nearly 51% of the world's population, women continue to be underrepresented and deal with a variety of related problems. For ages, women have consistently experienced unfair practices, including gender discrimination, gender undervaluation, and even harassment.
The woman of today represents a mindset that empowers them to bring about the positive and the right changes to their lives as well as those of the people around them. A combination of these factors has led to the rise of grants for women. These grants are meant to provide women with the opportunities they have been seeking to expand their commercial horizons.
How to get a Business grant?
If you have been toying with the idea of kickstarting your business with grants, and have determined to opt for one, then this section shall guide you through the process of applying for a grant.
The steps can be briefly summed up as shown in the table below:
Educate yourself about various grants: Learn about the grants which will be apt for your business.
Check eligibility: Different grants have different eligibility criteria. Check if you fit in to apply for the grant you have chosen.
Search grants: If you have confirmed your eligibility, you can opt for grants by going through the number of agencies or foundations that are out there to offer grants.
Register: Once you have selected the grant with all the qualifying criteria, you can register with the foundation or organization to proceed with the other formalities.
Track your application: Finally, you need to keep track of your application once you have made it.
That said, we must remember that the competition for grants is fierce, and the eligibility criteria vary a lot. Some companies may not have stringent criteria, but some others may require you to fulfill a lot of conditions.
What are the tax rules for grants?
As a small business, the grants you receive are typically taxed (unlike the loans, which are not generally taxable). Therefore, it is essential you get a good grip over the taxes your grants may be subject to.
Taking help from or consulting an expert CPA or an accountant is advised to miss out on any significant points in the process.
Alternative Sources of Business Funding Women can opt for
If business grants are something that does not fit in well with you, there are other sources you may want to consider. This part of the post brings to you the other sources that can very well help you achieve the kind of funds you are looking for.
Let's weigh in on the options.
Angel Investors
Angel investors are affluent people who make individual or group investments in potential businesses. They make private investors with a high net worth and usually offer funds in exchange for equity in the company.
You can begin your search for angel investors if this is the idea you believe in. Through recommendations from other business owners or specialists, it would be easier for you to find angel investors for your business.
Friends and family
This is by far your most bankable option. Why not ask those who have the most faith in you to aid in the expansion of your company? In exchange for equity in your company, your family and friends could be willing to invest in you or lend you money. It is recommended you always conduct these transactions properly and treat them professionally.
To avoid confusion at a later stage, you are advised to create documents outlining the terms of the loan or investment. You must also mention clearly the ways you intend to repay the money you borrow.
Credit cards
A business credit card might give you the buying power you need to reach your objectives. Consider the scenario where you need inventory for your toy store to get ready for a spike in holiday sales. You can purchase merchandise using a credit card, resell the products, and then pay the credit card account with the proceeds. Before applying, make sure your credit score is in excellent standing because business credit card lenders look at your personal credit.
Peer-to-peer lending
Websites that facilitate peer-to-peer lending pair those looking for money with those prepared to lend it. If you don't need a lot of money, this can be an excellent choice.
Equipment Financing
An equipment loan uses the company's equipment as collateral to secure the loan. This is very similar to a car loan we all know of. A lot of equipment manufacturers or resellers also offer equipment loans, as do online lenders and equipment financing firms.
Crowdfunding
There are websites that allow businesses to ask for individual donations, usually to finance a product launch. You will need to put a lot of effort into promoting your campaign and provide something in exchange for crowdfunding donations.
If you are focused on receiving grants, then these are merely options you can disregard. However, it is always better to have a 360-degree view of the field you are venturing in.
Difference between Business Grants and Business Loans
It is often easy to get confused between a grant and a loan. This part of the article will help you understand the difference between the two.
To expand, your business requires money, and there are various ways to get it. You can get some money now from a small company loan, but you'll have to pay interest on it in the future. You can also receive money through a grant without having to pay it back. However, they typically come with constraints. We'll examine the distinctions between grants and small business loans so you can choose the option that's best for you.
With a grant, you are not required to pay the money back. However, you might not be eligible for many grants if your company is still in the early stages of creation or you have just launched it.
The fact that many grants have stringent guidelines for the grant application and grant proposal processes is another possible drawback of grants. A strict eligibility criterion is one of them. Your request will be turned down if it doesn't adhere to the exact specifications imposed by the organization. Finding a loan provider might be a good idea if you're just starting out in business and it's unlikely that you will be given a grant.
The following table can summarize the distinctions more clearly.
Conclusion
In contrast to small business loans or other forms of debt-based finance that you must repay, business grants for women leaders are practically free financing. Many business owners are interested in having access to finance that is not repaid. Because of this, there may be fierce competition when you apply for business grants.
There is nothing improper with submitting a grant application for your firm. But if you are unable to acquire enough grant money to meet your business objectives, you might want to think about whether alternative business financing or fundraising methods could be able to assist you as well.
How can Deskera Help You?
Deskera People can help you with your new small business venture remarkably well. It allows you to conveniently manage leave, attendance, payroll, and other expenses. Generating pay slips for your employees is now easy as the platform also digitizes and automates HR processes.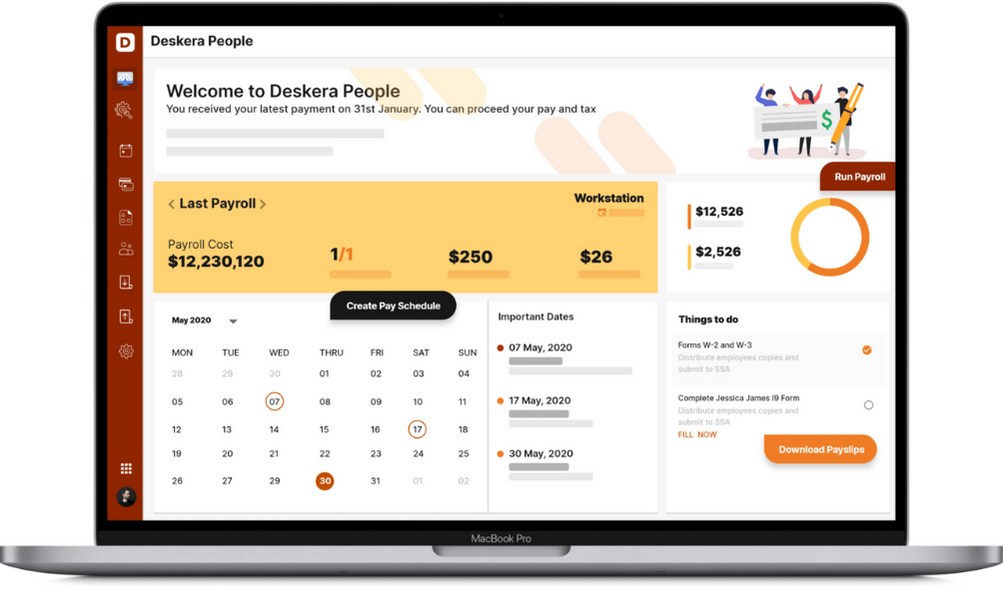 Try Automated HR Processes for Your Small Business with Deskera
Sign Up for a Free Trial Now!
Key Takeaways
With the disparity of not receiving the full amount they sought from their lenders like loans and equity financing, women have eventually relied on business grants or free grants for women.
A business grant is the amount of money granted to a small business, either by the government, trusts, foundations, or other organizations, to help the business accomplish its goals.
Government grants, Grants for immigrants and minorities, Grants for veterans, and Grants for women are some of the grants that small business owners can look forward to furthering their business.
Female business owners might take into account business grants for women if obtaining business loans and equity finance proves challenging, but if you are selected, you could receive a cash infusion for your business that you would never have to repay.
Amber Grant, Grants.gov, The Girlboss Foundation, Cartier Women's Initiative, and Women, and FedEx Small business grant are some of the grants discussed in this article.
The process of applying for grants is almost always quite straightforward. The application form can either be downloaded from the company's website or can be filled in directly on the application webpage itself.
The applicants need to be mindful of the time limit during which the grant application can be filed.
The companies also publish the date when they will be announcing the winners of the grant. The applicants should keep in mind the dates when they can expect the results of grants.
Eligibility criteria for different grants could vary, which the applicants should take note of.
As a small business, the grants you receive are typically taxed (unlike the loans, which are not generally taxable). Therefore, it is essential you get a good grip over the taxes your grants may be subject to.
If business grants are something that does not fit in well with you, there are other sources you may want to consider.
Angel investors, friends and family, business credit cards, peer-to-peer lending, and equipment financing are some of the other methods which the applicants can access for funding their small businesses.
Related Articles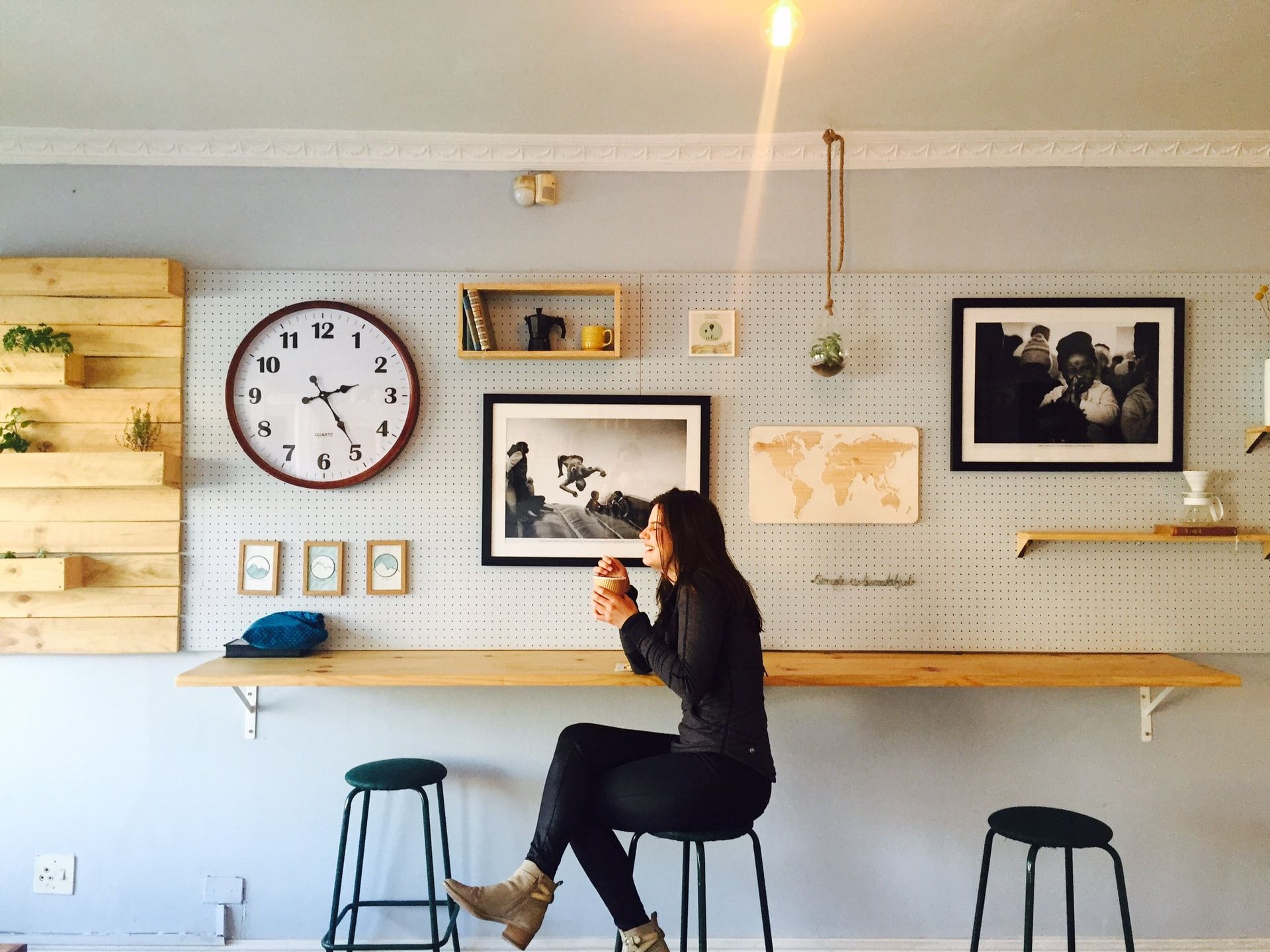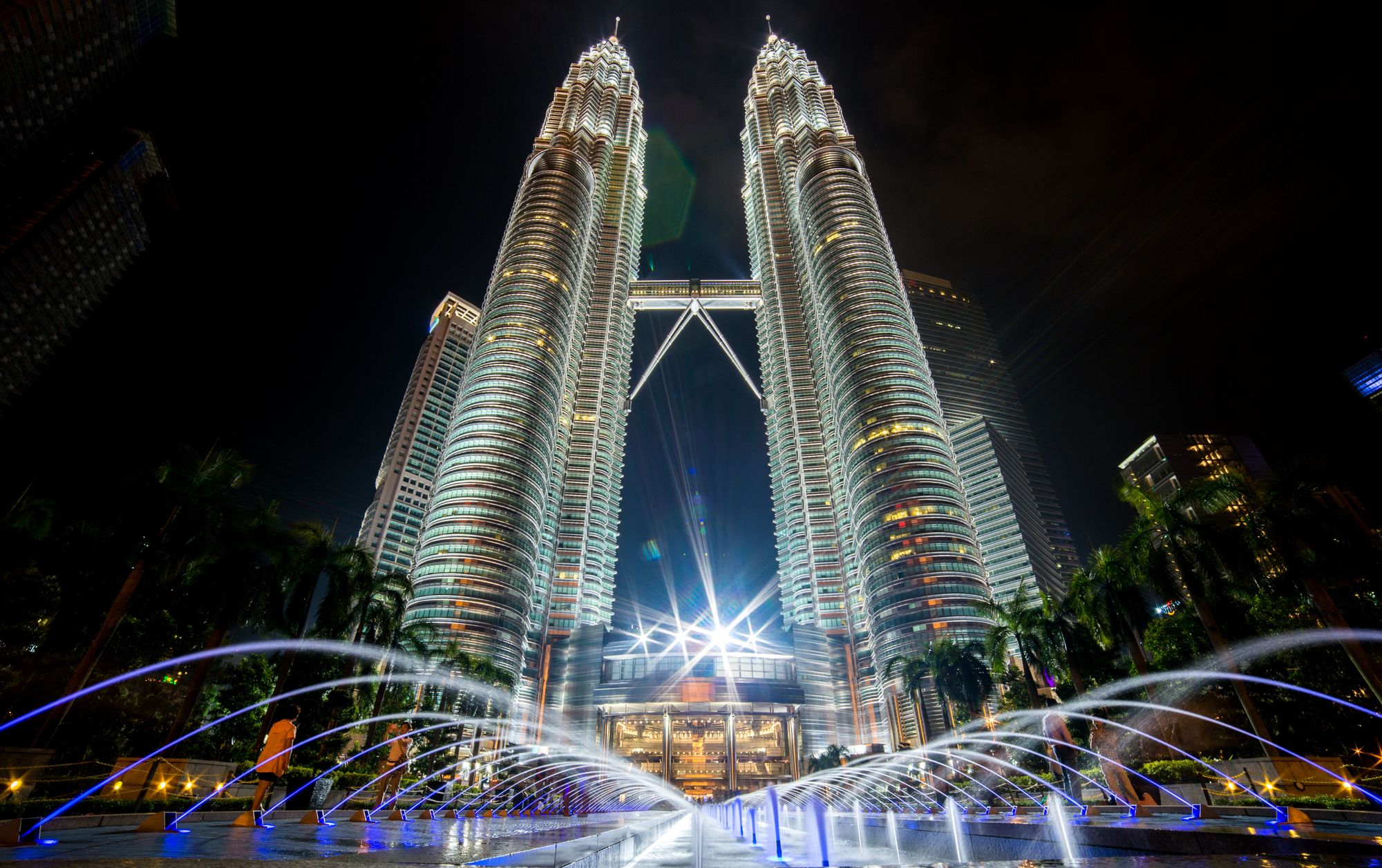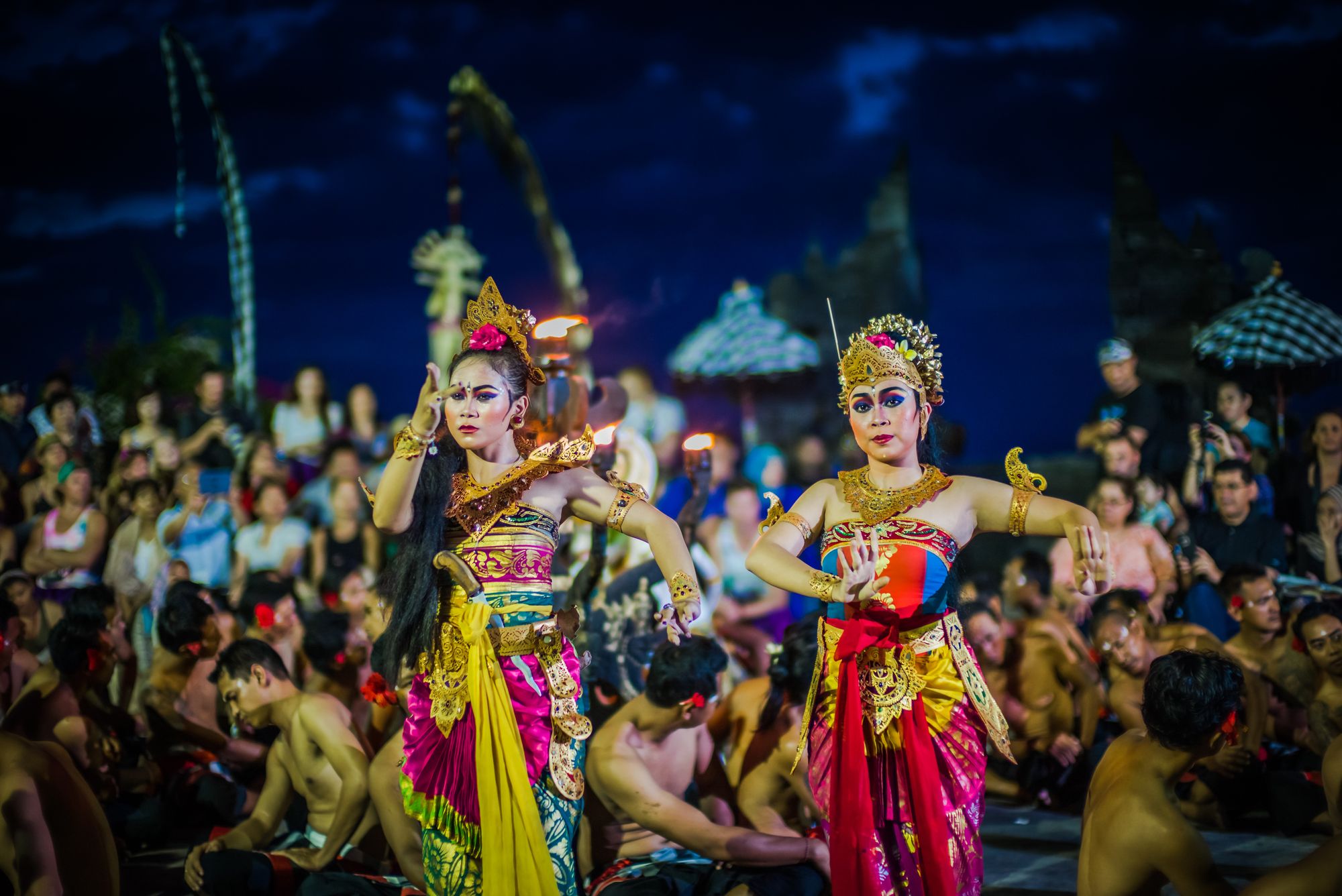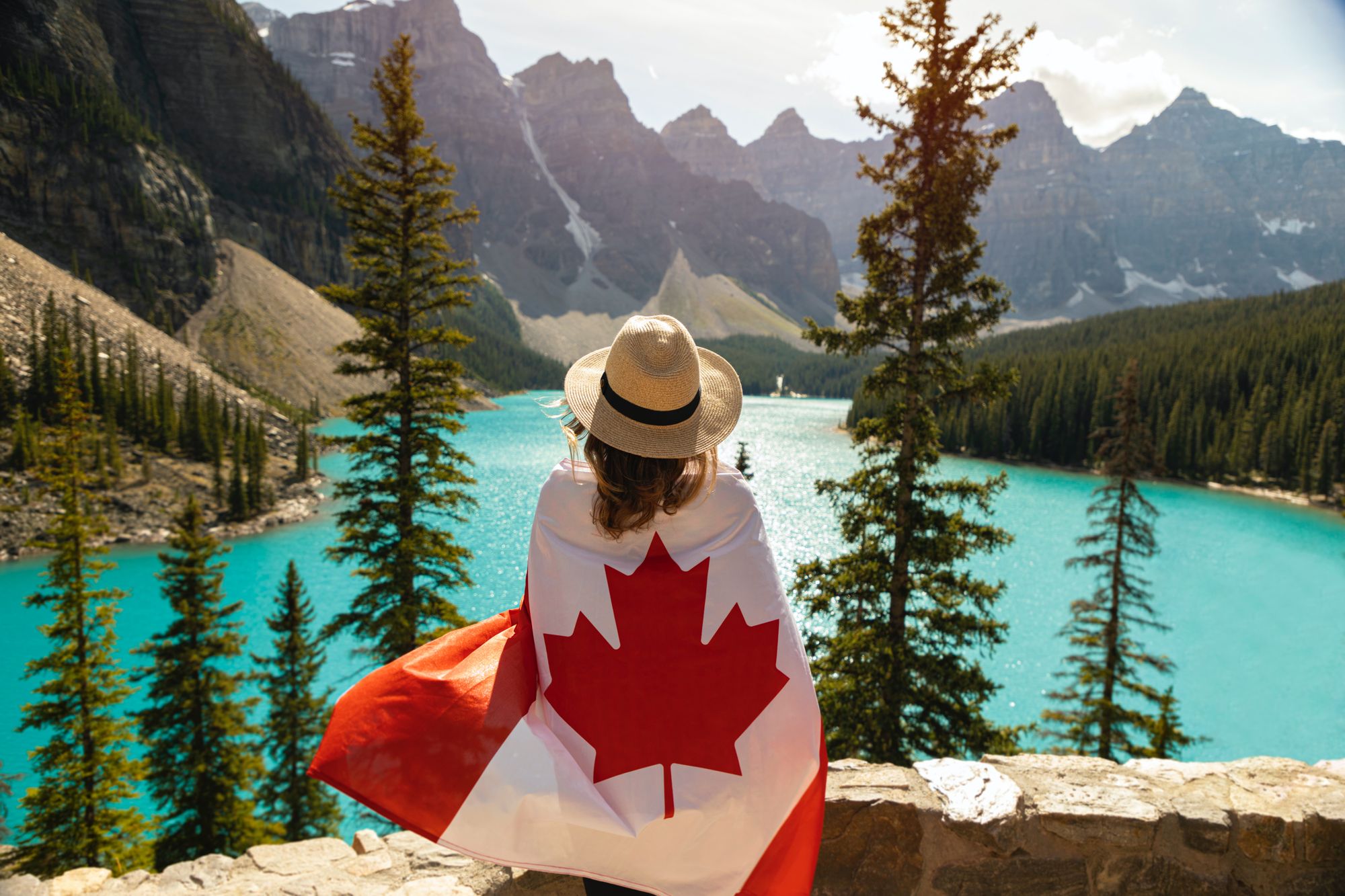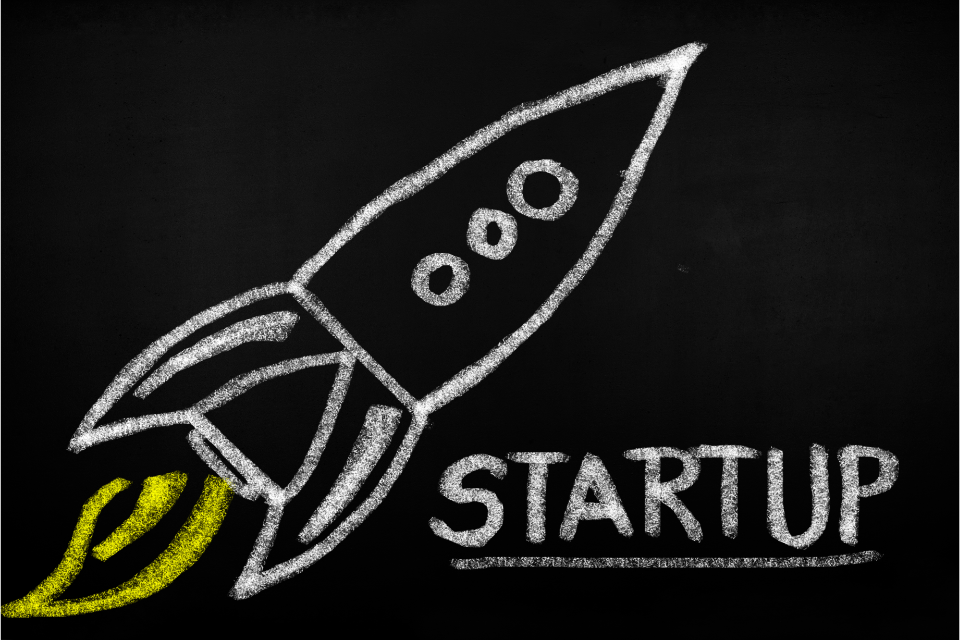 ---
---