So, you have met this school friend after years at the mall and the next thing you know he is not there to shop but to promote his new book on '101 Ways to earn Passive Income!'
Could it get any better? Write a book and sell its copies for $40, earn royalty, and go on a long holiday.
That's one of the ways you could have a passive income.
It's for a reason that Warren Buffet famously said, "If you don't find a way to make money  while you sleep you will work until you die."
It is passive income that he refers to in this quote. Earning dollars quickly and without having to spend much time or money can be fascinating. But think about it, is it as simple as it sounds?
How to earn, where to get ideas from, how much will a project earn you, what percentage of income can you derive?- are the kind of questions you must have right now.
You can't invest in projects without monitoring your positions or conducting extensive research.  Impermanent loss is a serious risk and may become inevitable.
The COVID pandemic has pushed further the significance of having a second source of income, especially when so many people across the globe have lost their jobs. Such scenarios which were unimaginable earlier, have now brought us to think even more seriously about having another stream of cash flow.
We have compiled a list of 30 areas where you can begin your journey to having flexibility in terms of finances and live your life to the fullest. This article can help anyone who wants to understand what passive income is, how it helps you, and how you can make money with it.
What's in here for you:
What is Passive Income?
30 passive income ideas to help you make money in 2022
What is Passive Income?
Metaphorically, passive income is the money you make while you sleep. Well, it actually refers to the amount of money you make or receive without making too much effort. Arranging for a passive income grabs attention as it poses as a lucrative option to retire wealthy.
Apart from the income from your job, there could be a side-income or a stream of cash flow that you could keep receiving even after your retirement. Passive income may not necessitate lengthy hours of work, yet it still allows you to attain financial stability.
Although passive income appears to be promising, you will need to put in a lot of effort to think outside the box and come up with original ideas. You'll need to get started on implementing your ideas as soon as possible so that they can start producing results. A good example is writing a book. If you want to write a book, you must devote yourself to it and begin writing. It will take time to finish it, publish it, and promote it once it is finished.
If someone tells you, they work only 5 hours and earn a bomb; they certainly don't mean it. The whole point of getting to earn passive income is putting in enough efforts and hours to create the right set-up; keep making efforts till the point that the project can go on an auto-pilot mode and still be sustainable.
Despite the fact that it's marketed as easy cash, the majority of passive cash flow is the culmination of hard work. Think of an idea, plan and strategize, execute and implement, wait for the results to take shape, and finally, reap the benefits. The journey could be easy on paper but requires immense effort.
Today, passive income opportunities may be found in virtually every aspect of life if you have a good eye for spotting them and executing them successfully. Apart from keeping your finances organized and planned, passive income also provides you with the opportunity to build long-term wealth.
We all have come across many websites and forums that give us insights about earning passive income. However, we have curated a list of 30 ideas that would essentially turn a new leaf when you are exploring new ideas.
So, let's get going!
30 Passive Income Ideas to Help You Make Money in 2022
Dropshipping Business
The beauty of dropshipping is that you don't have to physically handle the things you're selling in person. This business concept entails setting up an online store where clients can browse and purchase goods. Your provider or supplier handles everything from production, assembly to shipment to the distribution when you use dropshipping. There's also a less monetary risk because you don't have to send money to your supplier until the customers have paid.
Here's how the entire process takes place: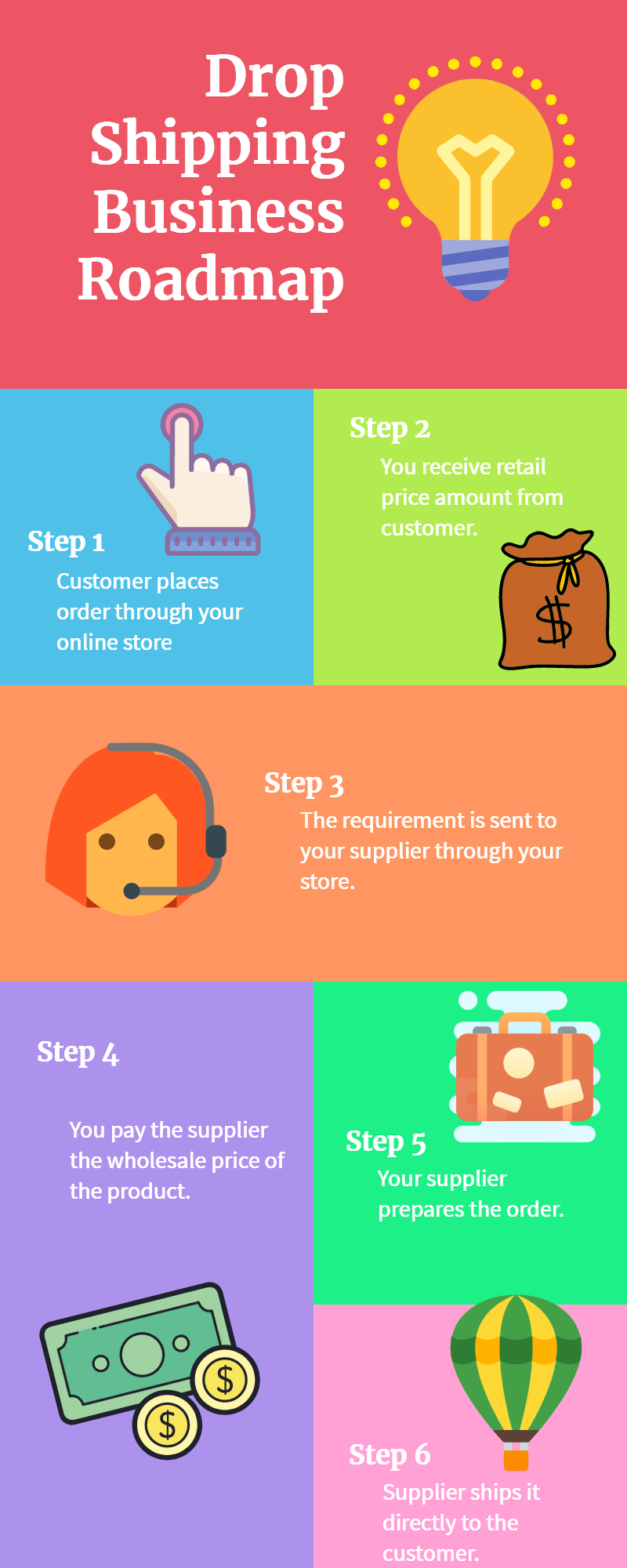 You can use a reliable website that enables you to carry out the business with ease. This will further cut down the risks.
Even if you may not have a lot of cash inflow, drop shipping is one of the finest ways to start earning money from wherever you may be.
There is a massive range of fine products to choose from when you are shortlisting products for your dropship business. You can choose the best or the top-performing dropshipping products based on your own interests and market demand.
Investing in Stock Market
Stock Markets have great potential as passive income, however, it needs patience and a long-term goal to achieve the desired results. The first step is to open a brokerage account with an agency or a company that lets you trade in the markets. Research and learning the depths of the companies that you are planning to invest in will be the next step.
People tend to think only in a short-term manner and end up selling stocks sooner than they should be. Doing so keeps them away from accomplishing the targets they set out for.
One important thing you must be mindful of is that keep your portfolio diversified. Look for investing in exchange-traded funds or ETFs and ensure that these are strong companies. Once you have done your research and have studied the markets well, it will provide you with a reliable income in the future.
Selling Educational Courses Online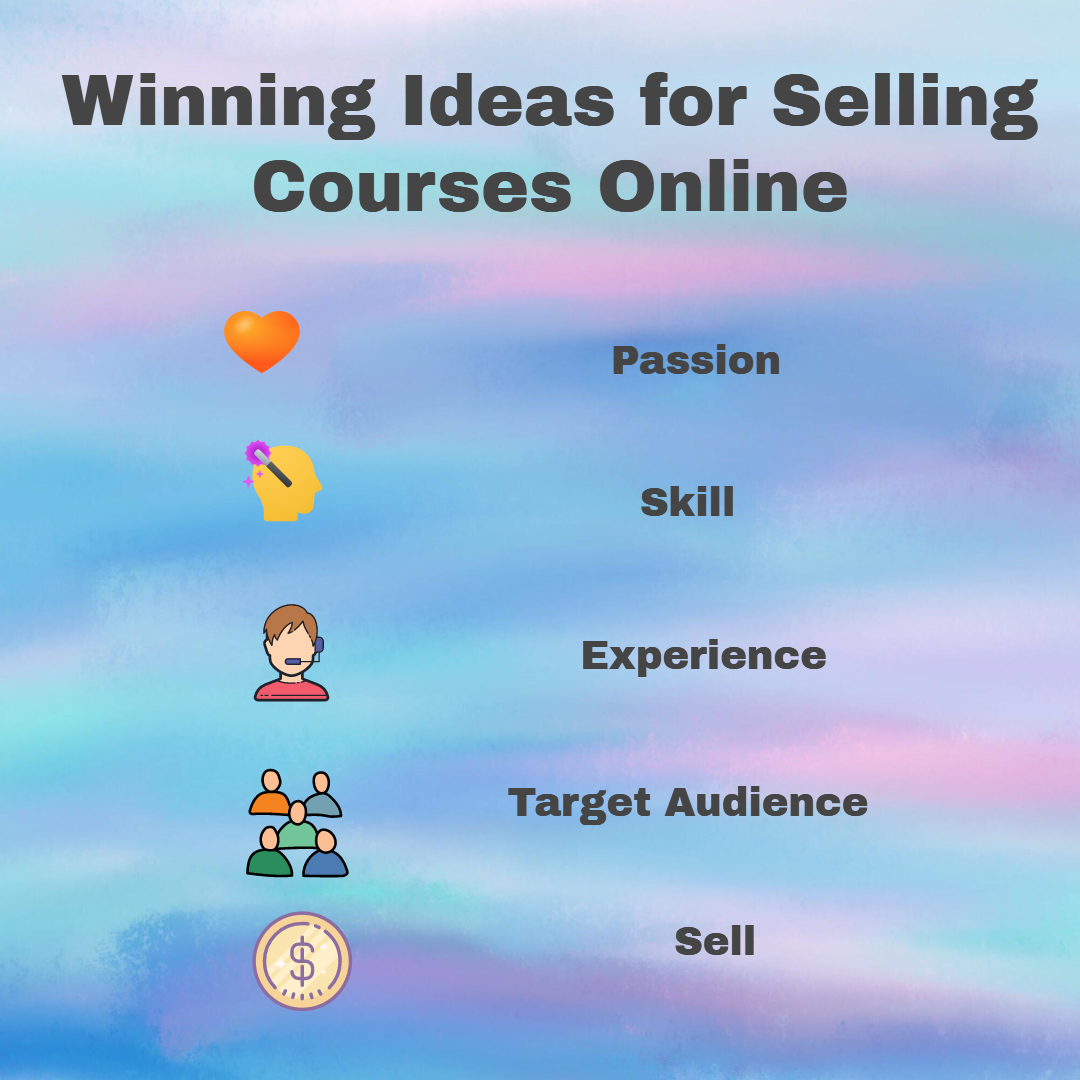 It is now easier than ever to sell courses online for educators, professors, and teachers. Once you have selected your niche, you can create and sell courses online. It is possible to sell online courses repeatedly, just like digital products, without having to maintain inventory.
The best part about offering these courses online is that you can select to have an audience interaction or otherwise. If you are an outgoing person and would love to teach your students the nuances of the skill, then you can go live and conduct your classes. If not, no worries. You can still generate lectures in a completely downloadable format for your audience.
Your time is the only investment you would be making here. So, combine your skills with your research for the target audience and you are set to earn as an online instructor.
Automate Your Marketing Efforts with Deskera CRM
Try Deskera Today for Free
Stock Photos Sale Online
If you are an avid photographer, then selling photos online could be the way to make it big in the passive income scenario. In contrast to photography, a profession in which you need to be present at the site with all your equipment and which pays you for your time, selling your photos online does not require being online all the time.
All the photos that you have a collection of, can be uploaded and sold on websites that provide free and paid photos for users worldwide. Stock Photo websites pay photographers based on the quality and relevance of their photos. Some of the popular stock photo websites are Pexels, Pixabay, Freepik, Shutterstock.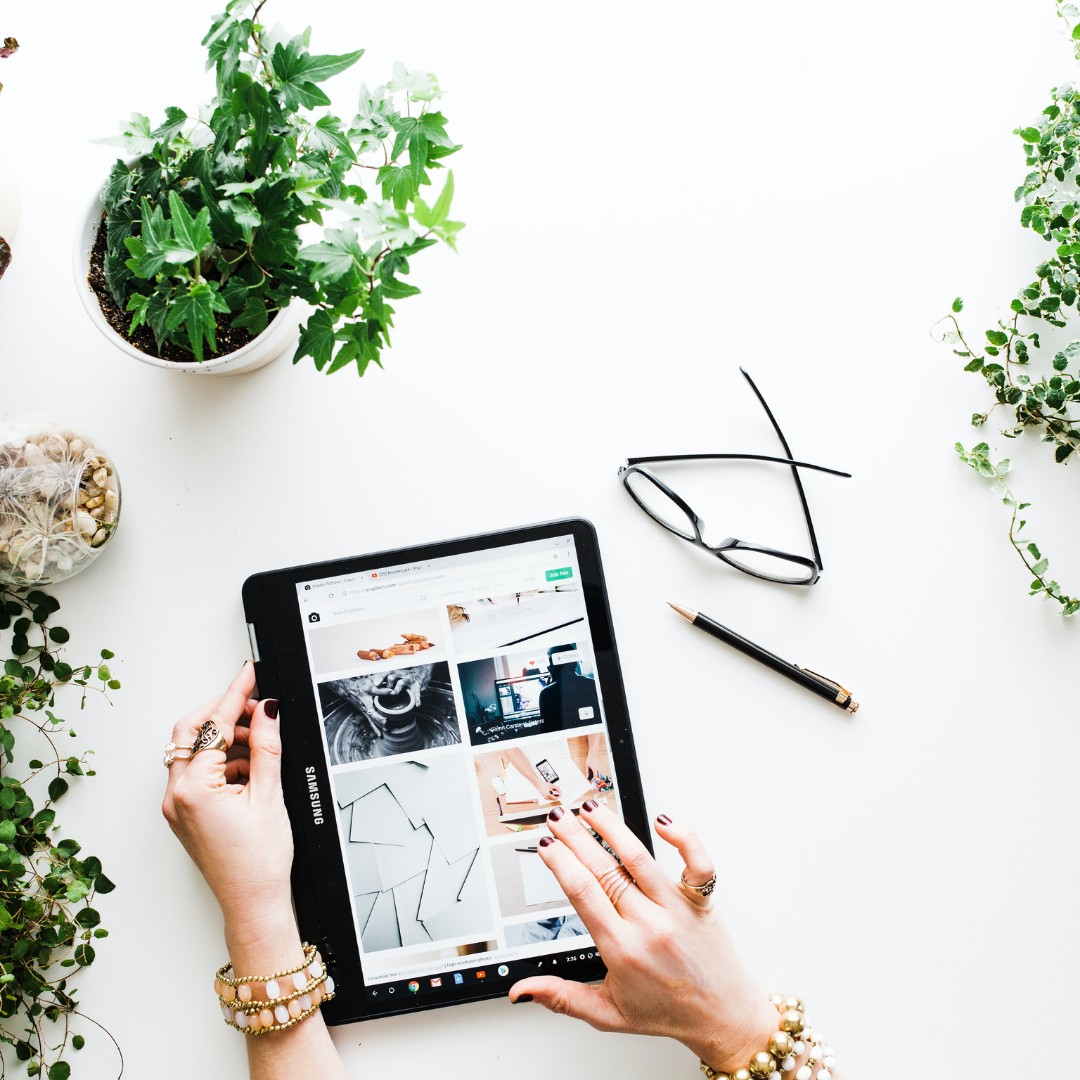 All you have to do is share your quality work with them and become a contributor. You will make a share of the price Shutterstock collects for licensing your content. The faster you move through the stages, the more content people buy from your portfolio, and the higher the percentage you make from each license.
Shutterstock's editing tool has 4 million users and you could see yourself contributing to an existing compilation of over 225 million photos and over 13 million downloadable video clips available. The more quality photos you provide, the better the prospects of earning.
Lending Money to Peers
This is applicable when you have a surplus amount of cash that has been lying with you, and you are not going to use it in near future. Why not put this money to good use!
You can lend money to your peers, close associates, or small businesses on an interest. The interest income is an excellent way of making some money while you are taking care of other chores.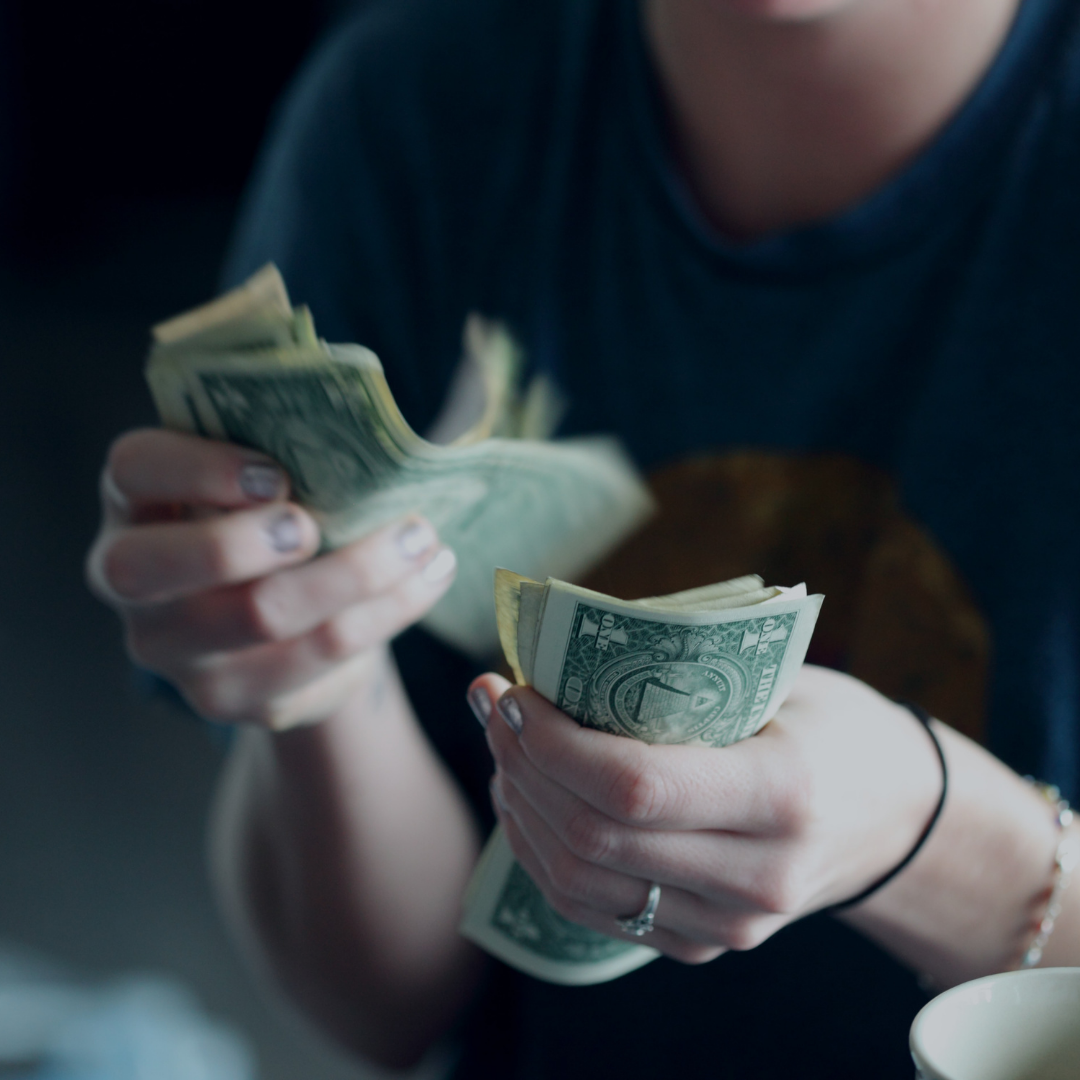 Furthermore, to simplify the process, you can sign up with websites that let you connect with borrowers. You can access all the transaction history on the website for easy continuation.
Income from Silent Partnering in Business
Although it is not known widely, becoming a silent partner could be the thing for you. Instead of investing in unknown ventures and risking the money, you could purchase a stake or a piece of ownership in a business. Then you're paid a percentage of the company's profit.
There are websites where you can look for companies that are looking for silent partners. You can also lower your risk by investing in a number of businesses.
As with any other investment, you will have to do your homework really well and ensure that your rights as an investor are well-protected. You should investigate their financial records, business operations before making any payments. However, if you're investing in a new company, you'll want to know if your business partner is reliable. Even if this does not reduce your financial risk, you may rest easy knowing that your money is well placed.
Blog Monetization
Blogging is one job that is multi-dimensional. You could be an expert in any field and blog about it. You could be a photographer, a computer services and solution provider, an artist, a chef, a school teacher, or even a carpenter. If you hold the expertise in your field and know how to write it down for educational or fun purposes, then you could make it large with your blogging abilities.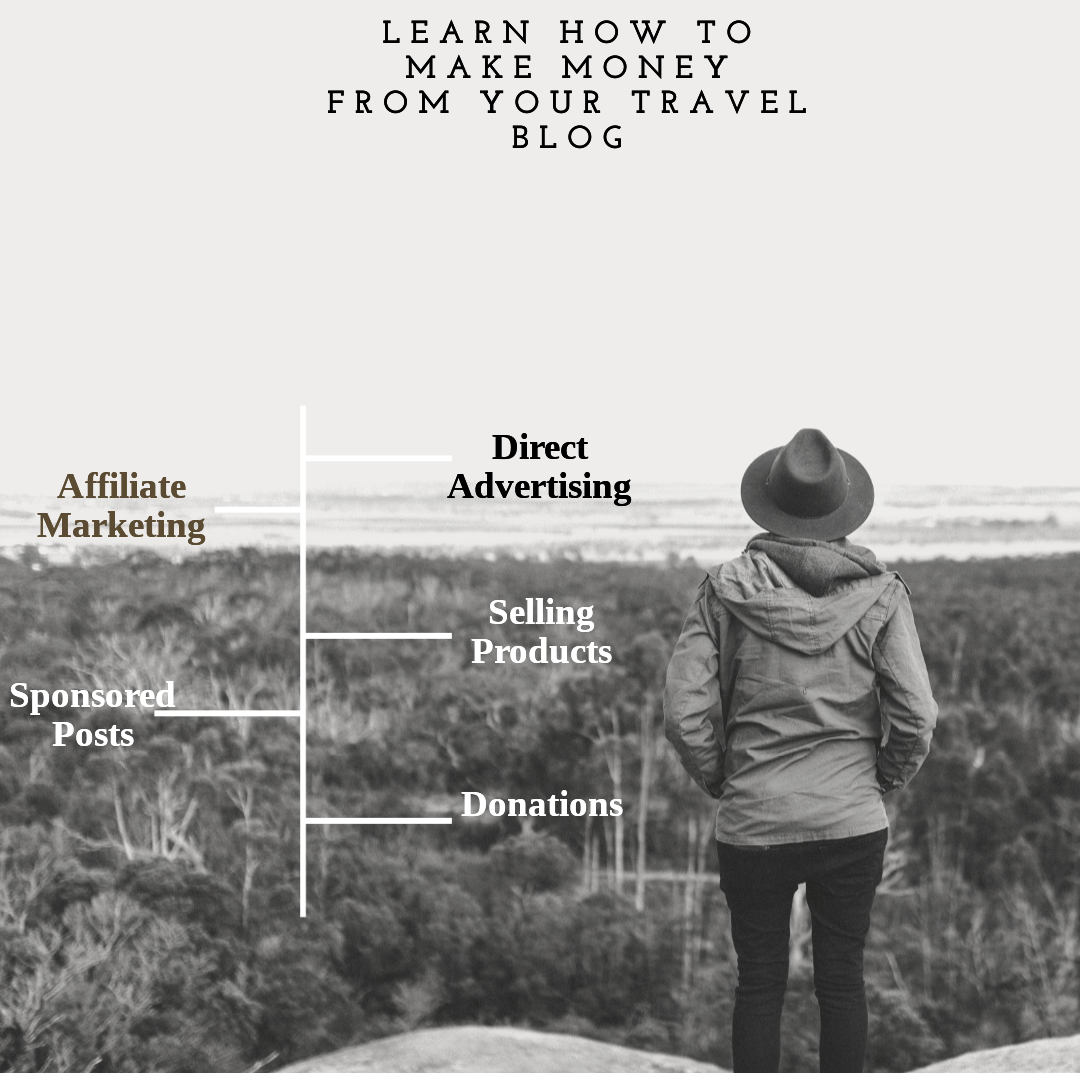 You can adopt some of the following ways to start earning from your blog:
Affiliate marketing
Sponsored posts
Direct advertising
Selling products
Receiving donations
These are only some of the ways; you could also use contextual advertising.
Monetizing your blog is the next step that takes you closer to earning a passive income. Tools like Google AdSense can be added to your website's sidebar along with adding affiliate programs. Once Google becomes your advertising partner, you will receive a small fee each time when someone clicks through.
Affiliate Marketing
Affiliate marketing entails promoting products in exchange for a percentage of sales.
We have discussed how blogging can be an enriching way towards earning a passive income. Once you know you have a substantial number of visitors, you can integrate advertisements on your site. Every time someone clicks and views the ad, you get paid for it. So, in other words, the higher the traffic you have, the higher is your income through this channel.
Simply include a link to the product on your blog to begin earning money. You'll need to generate material that will attract enough visitors for the blog's ad revenue to be worthwhile. You may need to fill in the gaps for creating great content by hiring more writers who build engaging content. You can also automate the publishing of your posts with the help of software or tools.
Affiliate marketing is constantly revamping itself. If you would like, you could also purchase a well-performing website, the one that has a good quantity of traffic flowing in. Buying such a website could guarantee a significant amount of income.
Amazon affiliate program, for example, can enhance your revenue by manifold. You could incorporate Google AdSense as well as Amazon, and earn from both. Stats reveal you could buy a well-established blog for almost 25 times the monthly revenue it generates. That is a considerable amount!
Renting out your car
In this case, the amount of time and money invested depends on whether you are buying a new car for renting out or do you already have a spare car. If you are investing in it by making a new purchase then your initial investment will be on the higher side. On the other hand, your existing car can double up as a medium to earn extra bucks.
Uber, for example, is a place where you can offer your car for service. While your car is gone, you can relax without having to be actively engaged with the process.
Authoring Books
If you have a knack for writing, then selling your books as an author can be a source of passive income in the truest sense of the term. Although you will find an audience for any genre, comedy, fiction, non-fiction, find out what interests you and start working on it today.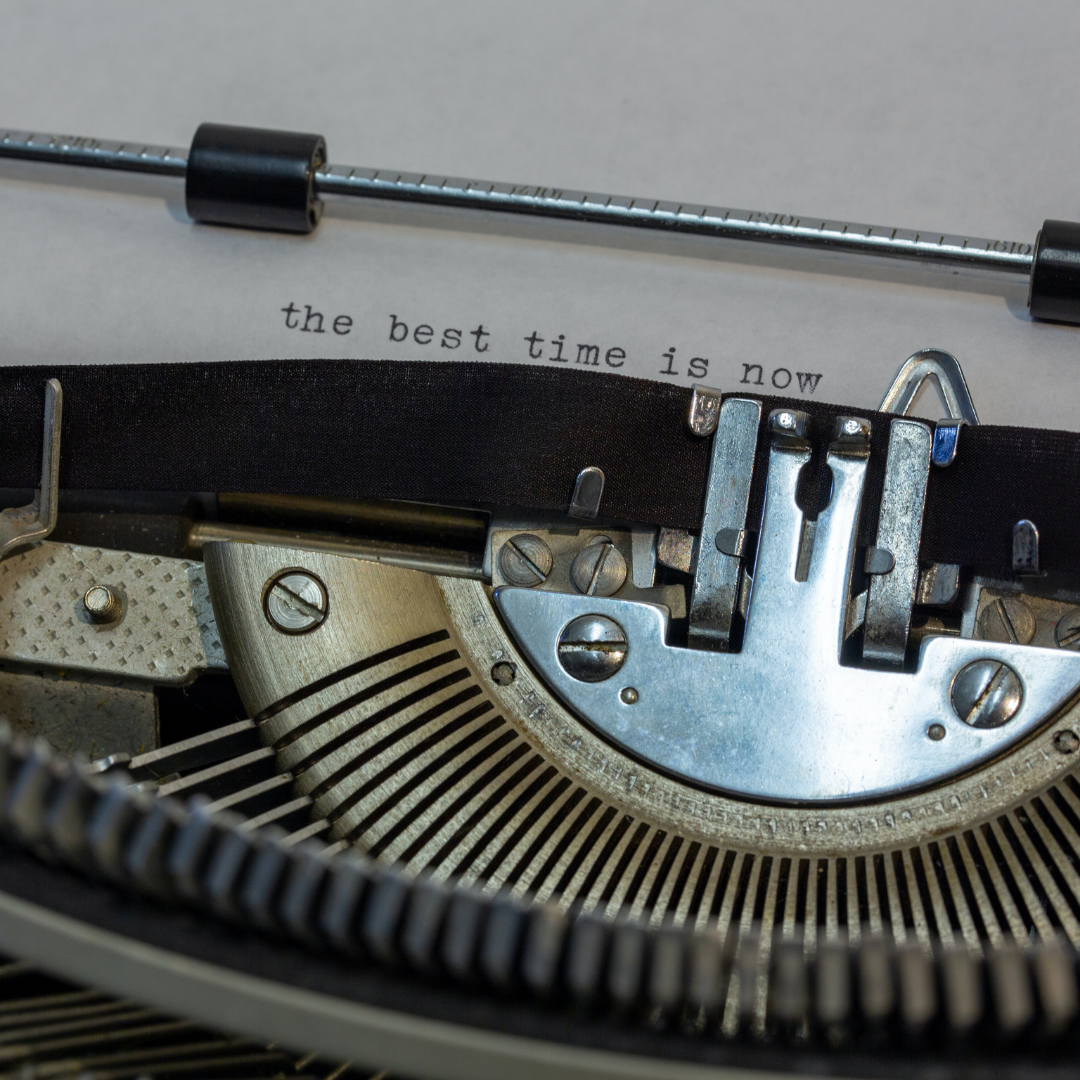 Writing books can take up a lot of time, so be prepared for that. Next, you'll need a publisher to publish it. Alternatively, you can self-publish your books nowadays. You can visit a good self-publishing platform that lets you publish your content. Get to learn from them about the various other nitty-gritty as follows:
How many copies of your book will they print?
What are the chances that your book will be rejected?
What will be the price of your book and who decides that?
How will you get to know if your book is selling, and how many copies have been sold?
Most importantly, what will be the royalty percentage and when will you receive it?
Is there a contract that does not let you choose any other publisher?
Calculate your royalty and start off.
In any case, you will have to be involved with promoting your books on various social media platforms. This will ensure maximum exposure for the books and therefore, more sales and more income!
Vending Machine Business
The soda and snacks vending machine that you spotted at the mall. Ever wondered who is the owner and caretaker of these vending machines?
The vending machine business has been serving its owners pretty well and it is set to see steady and exponential growth in the future, too. With an almost $9 billion sector, the business has culminated into one of the few of its kind.
You shall require a bit of financial investment and some of your time as well to research on which kind of vending machine is bound to see expansion. You can take help from a host of websites that will help you get started with your first vending machine business.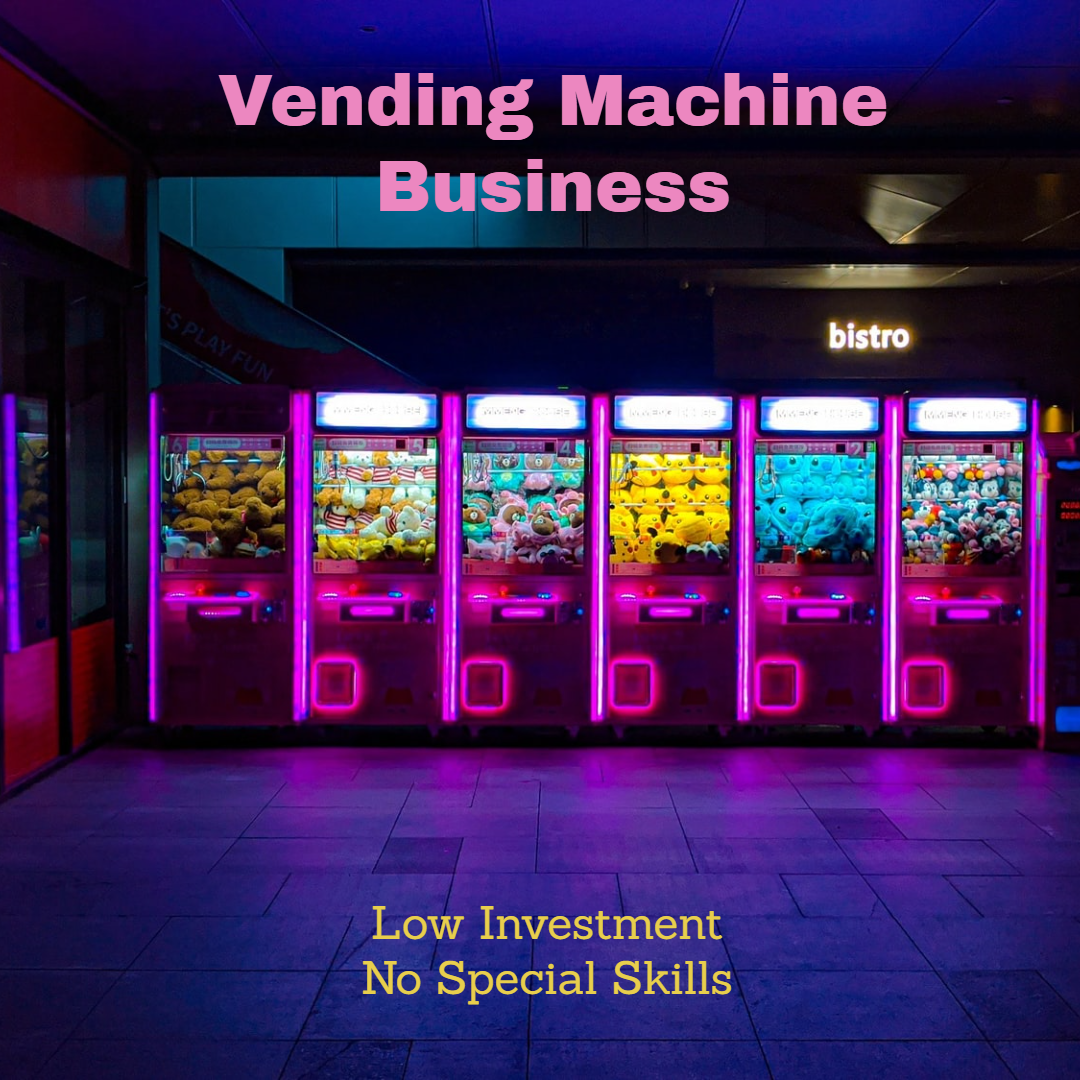 eBay, for example, shall let you know the initial investment that you would need to make. This can help you estimate and set your budget accordingly. Whether it is stationary, snacks, beverages, toys, or a candy vending machine, all you have to do is secure a place to install it and start making money from it.
Podcasting
Podcasts are digital audio files of the spoken word. However, they are only profitable if viewers choose to watch them. Advertisements are one way small podcasts can generate revenue. Podcasting Downloading podcasts to a personal device and listening to them on the go is possible.

Whether or not to watch an episode is a personal decision for the audience which requires time. Thus, a podcast isn't the best way to start making money. Look for other sources of revenue before starting a podcast. However, you can monetize your podcast if you have thousands of listeners so that you start generating revenue.
As with blogs, you can earn passive income from affiliate marketing, advertising, or selling your products and services.
Recent trends suggest that the Podcast ad revenue is all set to hit the 2 billion mark by 2023.
Monetize YouTube Channels
One reason why people are looking at YouTube with high hopes is that it has grown boundlessly in recent years. Even for product marketers, YouTube marketing has been one of the top ways to do it. As a person seeking income from YouTube, you can be sure of earning if your channel has all the right ingredients.
You need to sign up for the YouTube Partner program to be eligible to earn revenue from your YouTube channel. One of the prerequisites is to be 18+ years old or have an adult as your legal guardian to take care of the channel proceedings. YouTube ensures that all your monetary developments are handled by an adult. Another precondition is to build content that is advertiser-friendly.
Google has stringent policies for considering the acceptance of a channel. You can monetize your channel despite being in the beginner stages. Also, you will have to be attentive towards certain factors like the niche you choose and the revenue channels you utilize. Apart from the number of subscribers and views, these are the two factors that shall affect your earnings.
No doubt, you will have to keep yourself engaged with producing excellent content to keep the audience-engagement high. Yet, the revenue people are generating from their previously shared YouTube videos is unimaginable. Your YouTube channel has the potential to become your primary income if all blocks fall in place.
Fun fact: YouTubers with 100k subscribers can expect to make more than $12,000 per sponsored video.
Let's look at the ways in which you can generate income from your YouTube channel: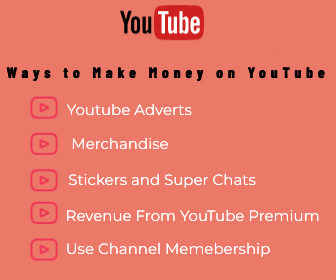 Make money from advertising: You earn from the advertisements on displays and videos.
Merchandise: Your watch pages display official merchandise that your fans can purchase.
Stickers & Super Chat: Fan messages are highlighted when they purchase stickers.
Revenue from YouTube Premium: Make money when people watch your content on YouTube Premium.
Using a channel membership: Your subscribers pay monthly in exchange for perks.
Take a look at this video for more clarity on how to proceed:
Becoming Social Media Manager
This is freelance work that you can take up. Many small businesses or startups do not have the time or the expertise to look into their social media marketing. At times, they do not want to hire an in-house individual to look into this aspect of their business.
Grab this opportunity if you have the skills, many startups will be more than willing to hire you. The opportunity also lets you work from the comforts of your home and receive your remuneration fortnightly or monthly, based on the company policy. In fact, this can be worked out with the company.
They will judge you on your creative capabilities, writing efficiency, and on your knowledge pertaining to social media. Being adept with the latest trends and tools required to promote content and market products on social media is a big plus. In the case, you lack these skills but are willing to take up the work, you can lay your hands on one of the many online courses available online.
Individuals with the right combination of planning, marketing, sales, and creative writing have witnessed a magnified income source in this field.
Becoming Airbnb Host
Renting out an extra space that you own could be beneficial if you are looking to make some passive income. Airbnb's business model is simple and makes it easy to become an Airbnb host. Here's how you can list your space or apartment on Airbnb:

Sign up: Make a clear profile and upload a photo of yourself. Let people know that you are offering your apartment.
Make a listing: Mention details of your space, how large or small your space is. Make an honest description of our apartment, although you can bring focus on the positive sides. Let them know how near your place is from the important landmarks.
Mention Perks you are offering: Tea, coffee, snacks, dinner, whatever you offer goes into this section. It's all about letting the prospects know how well they will be treated while they spend their time at your apartment.
Be responsible:  Accept requests and bookings responsibly. Reply and respond to the queries that are posted with regard to the property in question. Know that you are the host and people are paying you to use the space.
Generate revenue: You can earn revenue from travelers or room partners this way.
Improve your Marketing Efforts with Deskera CRM
Grab Your Free Trial Today
Mortgage Notes Investment
Like any other idea for earning passive income, this one, requires your time and effort. Yet, it is one of the best ideas for people seeking consistent and dependable income. Having gained popularity over the recent years, a mortgage note may also be referred to as a real estate lien note and a borrower's note. It offers several benefits, including:
The return on these bonds is higher than the return on low yield bonds of the bank
It is higher than stock dividends
You can make passive income by holding real estate mortgage notes, or you can buy the note and then sell it to another investor.
The following infographic will help you understand the process in brighter light: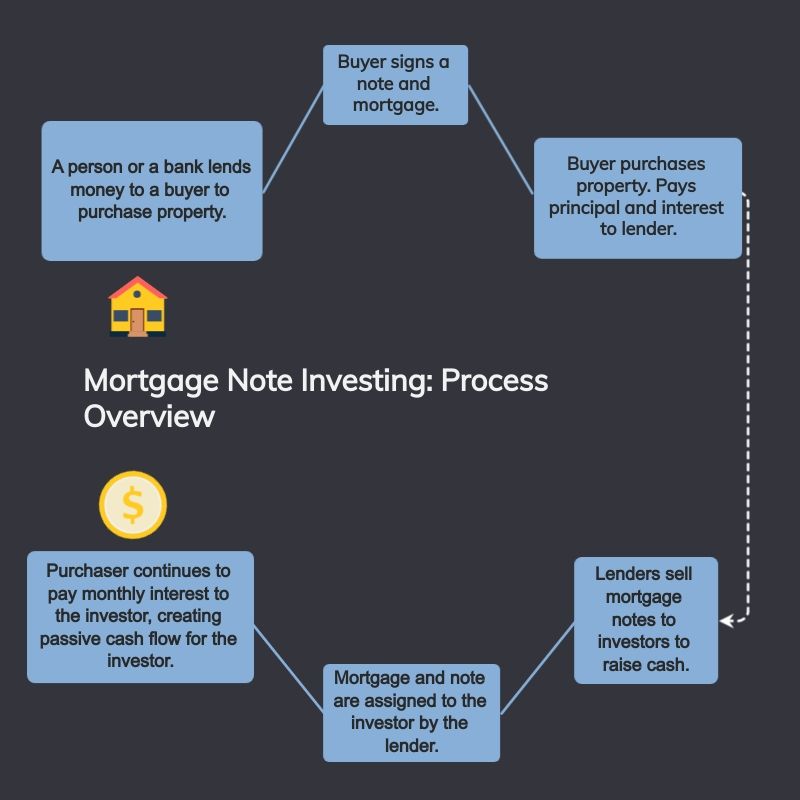 Step 1
In order to purchase a property, a person or a bank must lend money to a buyer.
Step 2
It is necessary for the buyer to sign both a note and a mortgage. In the note, the amount owed and the property used to secure the debt are detailed. The note includes other details such as terms and conditions for repayment.
Step 3
The buyer then purchases the real estate. Monthly, he must pay the principal and interest to the lending body or lender.
Step 4
Lenders sell mortgage notes to investors to raise cash when they need it.
Step 5
The mortgage and note are assigned to the investor by the lender. Now the investor replaces the lender. Although the purchaser continues to pay monthly interest, now it is paid to the investor. This creates passive cash flow for the investor.
Own Rental Properties
Passive income at its best. You can become an investor in a rental house and let someone else handle the maintenance and rent collection. Low returns and mistakes made by your business partner could pose dire risks.
Risks could be:
There will be no income and you will have little choice if your partners choose bad tenants.
Also, in the event of lawsuits or bankruptcies, you are in the same boat as your business partner.
Ownership of shares of a REIT - Real Estate Investment Trust is an alternative. Stocks and REIT shares are both liquid. Although the returns on investment are lower than if you owned the apartment buildings they built and managed, you do not have any liability.
Investing in REITs can be done in a variety of ways, including purchasing REIT stocks and mutual funds. The dividend yield on REITs will be high, while the long-term capital appreciation will also be moderate.
Investing in Real Estate
One of the most commonly adopted and known methods of earning a passive income in your retirement age is investing in real estate and then renting out the property. This requires an upfront investment that could be on the higher side. But then, the higher the investment, the better is the ROI.
When and if you decide to become a landlord, assuming that it is a completely passive job would not be right. There are various aspects like the accounting, the agreements related to your real estate property. However, you could hire a manager to look after those.
It is a great idea for anyone who can make an initial investment.
Crowdfunding in Real Estate

Real estate crowdfunding is one of the newest and innovative passive income ideas. Crowdfunding is not a substitute for obtaining a mortgage. You could rather invest in other real estate investors through crowdfunding sites. The primary benefit of this is that each investor's project can be evaluated individually, but you will not be dealing with individual investors directly.
If you want to diversify your holdings, you could loan several hundred or thousand dollars to each prospective investor. This yields you a much higher interest rate.
Although the crowdfunding platform you use will keep a part of every loan or deal, it will also take care of the payments. In the case when someone defaults on the payments, they will remind and coax them to make the payment at the earliest. With the crowdfunding site, you do not need an equity stake in the property or a contract with the borrower.
You have the freedom to choose the tenure of the loan. Moreover, enrolling on these platforms does not dig a big hole in your pocket.
Social Media Influencer
Market places like Instagram could become the best grounds to lay the foundations of your passive income business. With people heading to the internet for all the solutions they need in life, marketing on Instagram can be a lucrative thing, after all.
People as young as in their early 20s are known to have made millions of dollars through their influence on the platform. This art of being able to market and sell through incredible convincing ability is pulled off by a social media influencer.
Social media influencers like Dude Perfect are not only known for their expertise in diverse physical activities but also hold the exception of being excellent social media influencers.
From a few thousand dollars to making millions, these influencers are no less than famous celebrities. With every view counting from their millions of followers and subscribers, they have raked in huge amounts of cash in just a few years. Their success is further supported by the affiliate marketing that is carried out on their channels.
You may not term it a cent percent passive income idea as you need to be publishing new content regularly. However, the important point here is that you shall keep receiving income on the videos that have long been published, in the future as long as they are being watched.
Transcription Jobs
Transcription is another work that facilitates you with the chance to work from home without extensive knowledge in the field. Transcription is the process of translating an audio file into written word format.
You will be given an audio file that needs to be put down in the written format. These could be from different domains, medical, legal or general categories. You have the option to choose.
The payment is usually on a per-hour basis, which means that if the audio file is an hour-long then you will be paid for the hour's work. The remuneration or the charges can be mutually decided by you and the client.
The work allows you to stay at home and live a carefree life. You may be required to put in some amount of time but then, you get paid for it. So, why not!
Selling Handmade Goods
You wanted to sell your handmade goods and demonstrate to the world what quality you offer. Could there be a better time other than the pandemic? People are shopping online like never before; be it baby clothes, skin creams, toys, beauty products, household cleaning material, and even shoes.
You could either choose to create your own online store or tie up with one of the popular E-commerce websites like Amazon, eBay, and so on. You now have the opportunity to reach out to almost 5 billion people across the world through the internet.
Creating your own website may take up an initial time and financial investment, but it will be cheaper in the long term. Signing up as a seller on one of the ecommerce giants might be easier but you will be paying a part of your profit to them.
A step-by-step process of selling on Amazon: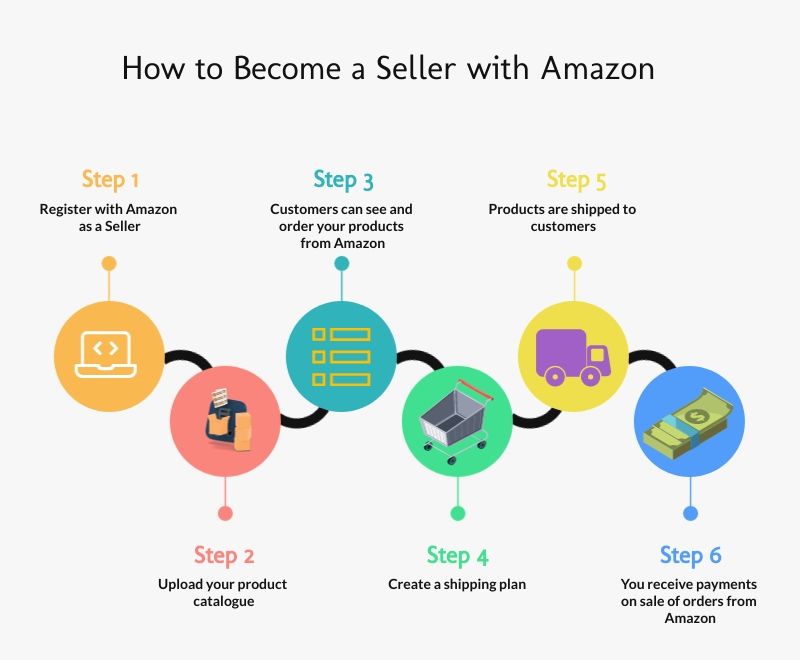 Step 1: Register as a seller with Amazon. Remember, registering as a seller is different from registering as a customer and you will need to visit the page that is meant for sellers.
Step 2: Upload your inventory catalogue with all the details such as price, net quantity, expiry date in case of perishable items on the website.
Step 3: Once you upload the list, customers will be able to view and order from the website.
Step 4: Work out and create a shipping plan. This process will determine if you will be carrying out shipping to the customer by yourself or will let amazon do it. The charges and fees may vary in both cases.
Step 5: Products are shipped to the purchasers based on the shipping plan.
Step 6: You earn money from Amazon.
You can select the process which you are most comfortable with and the one that lets you make the most revenue. It does take time and a little bit of management at your end; however, gains could be incredibly high if your products click with the right target audience.
Create No-code Apps
Apps are the reigning tools today that are required for any business or institution for an easy proceeding. If you have the knack for creating apps and are skilled at it, this could be a lucrative business for you to create an amazing source of passive income. Create it once and keep selling to different purchasers with slight modifications as required.
Even if you are not an expert, you can hone your skills online or take support from the many free websites such as Appy Pie's App Builder or Bubble to get started. Once created, you can monetize your app through subscriptions, pay to download, ads, or a marketplace model.
People need apps all the time to make their work simpler. Beginners, students, freelancers, professionals, and established organizations, are all on the lookout for portals that enables them to create their own apps without having to code. So, make the most of this moment and rake in dollars you deserve. Some examples of currently popular apps are skincare apps, lifestyle apps, productivity apps, educational apps, etc.
Record and Sell Audio-books
Royalty is the name of the game here. Audiobooks have made a strong foothold in recent times when people have been glued to their homes and are done with watching movies online. Audiobooks serve as a quick dose of entertainment without having to sit down and watch it like on television.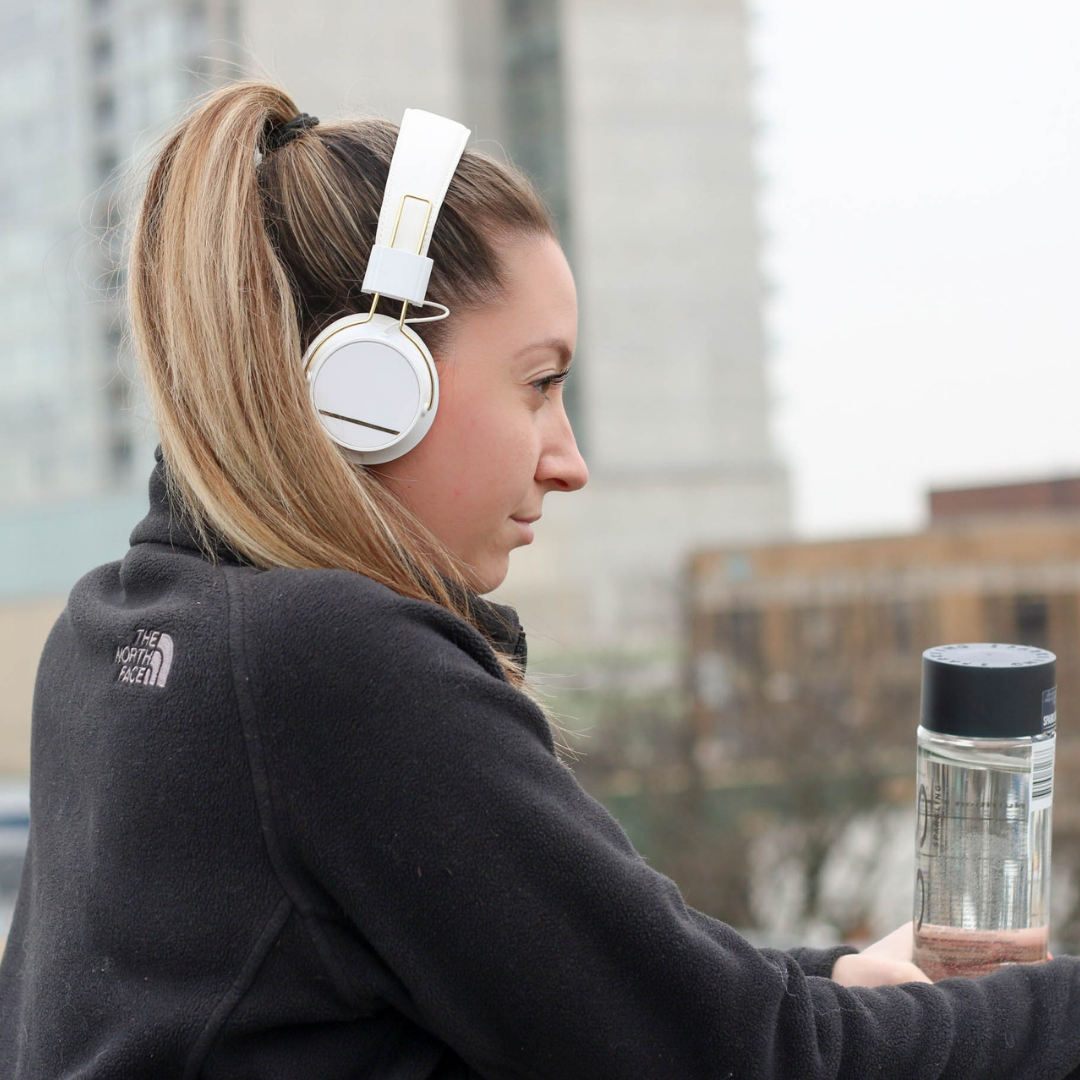 You can select your niche and start recording your audiobook which could then be uploaded on so many channels. Get a grip over your skills like narration, voice modulation, editing, and you are all set to make a living from the amounts you receive as royalties.
Investing in Cryptocurrencies
Crypto currencies have owned a part of the market in the recent years and have a growing market like never before. They could yield you a good 5% to 11% when invested wisely.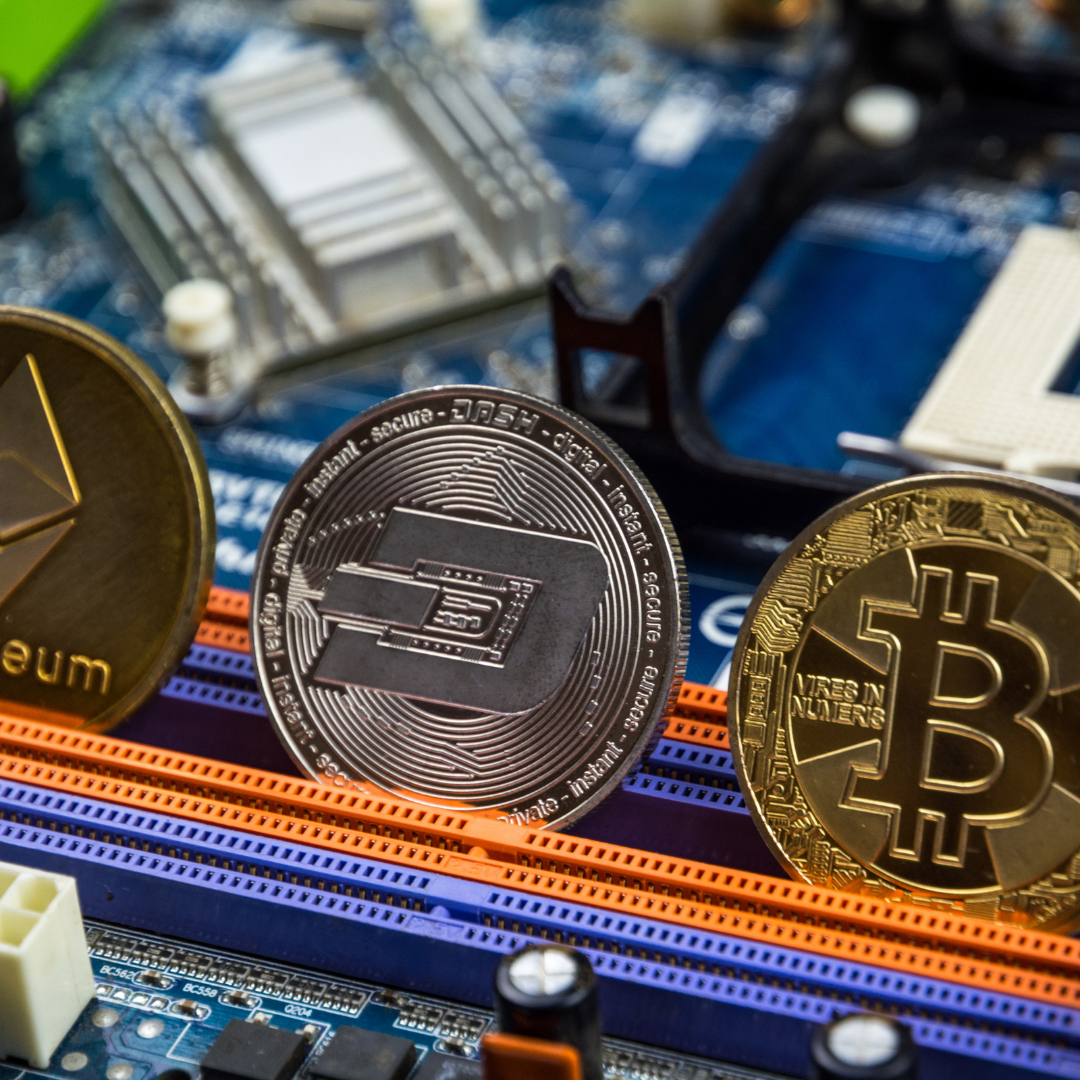 Find answers to these questions:
Is there a strong use case?
Is the value likely to increase and by how much?
What are the basic differences in the various cryptocurrencies?
Will your investment be secure?
Now, this is one job you need to be careful with as it requires you to do your homework really well. Educate yourself before beginning and learn how the entire process works.
Get a crypto wallet is the first step. In order to make an intelligent investment decision, you need to understand the different types of coins available. Crypto exchanges like Coinbase or Kraken are excellent places to buy crypto once you are ready.
Afterwards, you can wait for your investments to return and check on them occasionally. Education is the key to making better investment decisions.
Creating Job Portals
Creating a job portal has many advantages. Not only is it used by the employers but also by the job seekers. So, you can charge the employers or the companies to make job postings and also take a fees from the candidates for a premium version to highlight their resumes.
You can avoid making the website from scratch and can use a template for the same. Building the website is only half the job done, the essential part is promoting it and building a customer base.
You can look around for inspiration and can include features that let you give an additional value added system to both, the companies and the the job seekers. Once you portal is created, a bit of management is the only requirement from your end, and you are all set to earn a passive income from it.
Royalties from Inventions
Have you thought about that special and unique talent you have of building a machine or devise that lets make puffed bread extremely simple? A man in India has made the task so easy with his invention that the design is now patented and he simply charges for the design and not the machine. Now, this is passive income in the truest sense of the term.
If you have an extraordinary skill to make something that is unthought of yet, then this could be your time to introduce it to the world.
Water coolers, transparent water taps, roti-makers, automatic slicers, and graters are some of the cool inventions of the recent past.
You can check out other amazing inventions in this video here:
Sell Graphics Online
Graphic designing is an ever-growing business and with numerous websites coming up every day, the demand for competent graphic designers just keeps rising. With help from portals like ThemeForest and 99designs will lead the way to sell your designs online.
You could take up logo designing, branding resources, templates, illustrations. You will have a ready market with ready buyers willing to pay for your designs.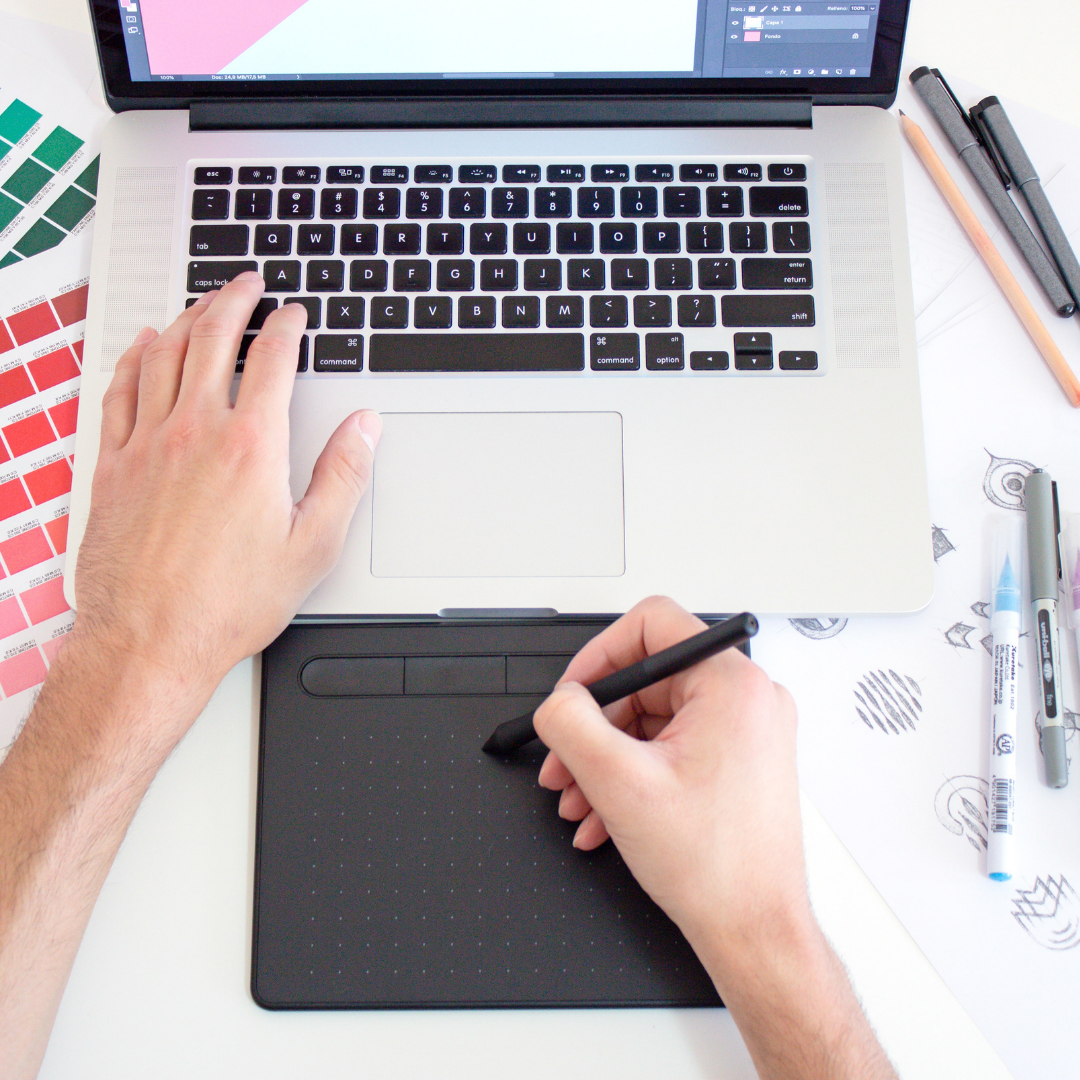 Purchasing Government Bonds
It is commonly included in passive income ideas since you can just sit back and wait for the money to roll in. It is significantly safer to invest in bonds than stocks since the company issuing the bonds considers them to be liabilities. Companies, municipalities, and governments issue bonds as loans. In exchange, the recipient promises to pay a certain amount on a certain date and under a certain condition.
Equity, however, refers to stocks. The company must first settle its liabilities if it files for bankruptcy. The government can also issue bonds, but not stocks. If you want to generate a large stream of passive income, investing in tax-free municipal bonds, government bonds could be the best bet.
Licensing Your Music
If you are a music lover and have the talent, you can earn a decent amount selling your teaching courses online. Whether you are a drummer, a pianist, a guitarist, or a flute expert, if you offer a perfect learning experience, then you can make a good passive income from your art.
There are various ways musicians can achieve that.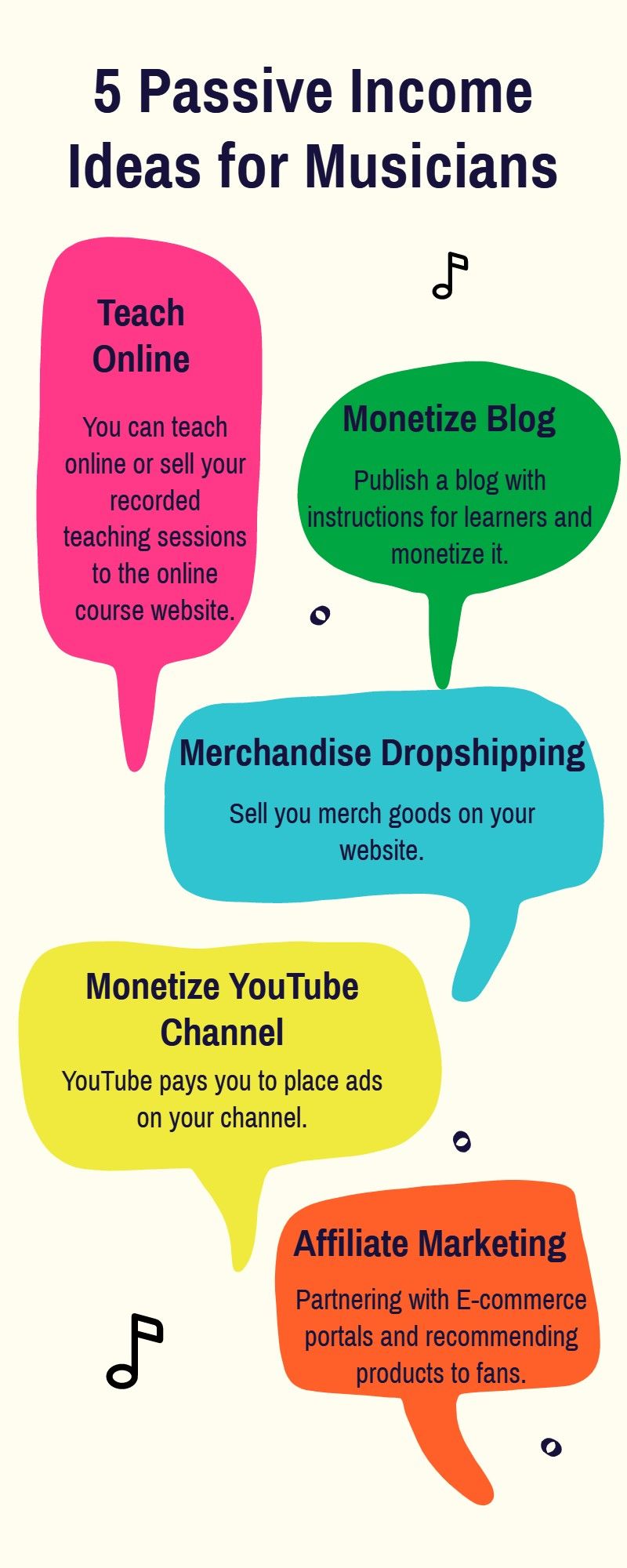 Teach Online: You can teach online or sell your recorded teaching sessions to the online course website. The teaching could be live or recorded.
Monetize Blog: Publish a blog with instructions for learners and monetize it.
Merchandise Dropshipping: You can promote your specially-designed merchandise to your fans. These could include T-shirts, caps, or any other item that carries your brand's logo or name. It has a good potential to become an income source.
Monetize your YouTube channel: When your channel has achieved a good number of subscribers, you can monetize it. We have discussed how YouTube pays for placing ads and therefore, creates an impressive source of income for the channel.
Affiliate Marketing: When you have a huge fan following, fans would also like to know what kind of instruments you use. They are most likely to identify with you and purchase the products you recommend. You can, thus, share links of products and get paid for every sale you have referred.
How can Deskera Help You?
Passive income generation is a tedious task when you have not found your direction. Once you know your niche and learn how to market it, the journey will be quite straightforward. On your way, you shall need a tool that lets you capture all the elements like your campaigns and contacts in one place. Deskera CRM can lead the way.
The software lets you be attentive towards your ad placements, targeting the right customers, and of course, generating new leads. With Deskera CRM, automate your sales and marketing, generate new leads, and analyze performances with this platform.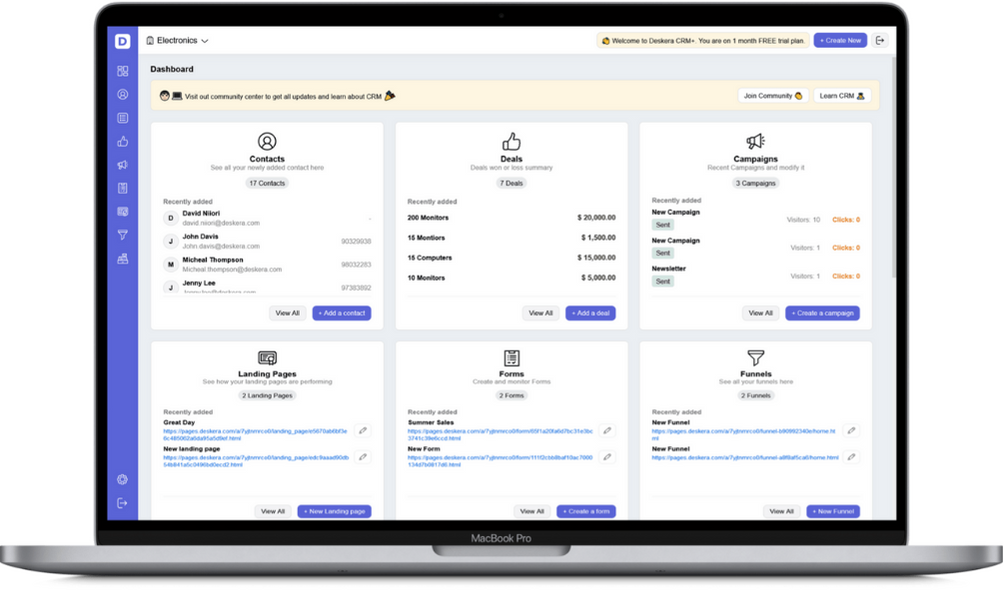 So why wait? Sign-up to access remarkable features now!
Automate Your Marketing Efforts with Deskera CRM
Try Deskera Today for Free
Here's a quick walkthrough of the software:
Key Takeaways
Having a passive income ensures you have financial freedom and empowers you to move away from your traditional working system. It also enables you to think of ideas and nurture your passion and make an earning from it.
We have seen 30 ways in which you can create streams for an income for which your input would be a bit of cash, time, and effort. The outputs could be low to high, and to very high depending on the niche you have selected.
From music and cryptocurrency investment, to monetizing blogs and YouTube channels, you have a plethora of opportunities to generate passive income in 2022. All you have to do is select your interest, estimate your budget, and start investing for a better tomorrow.
Word of caution would be that no matter which field you select, be sure to educate yourself before getting into it.
So, do not wait as with passive income, the sooner you start the better. You would soon have an income to depend on while you retire.
Related Articles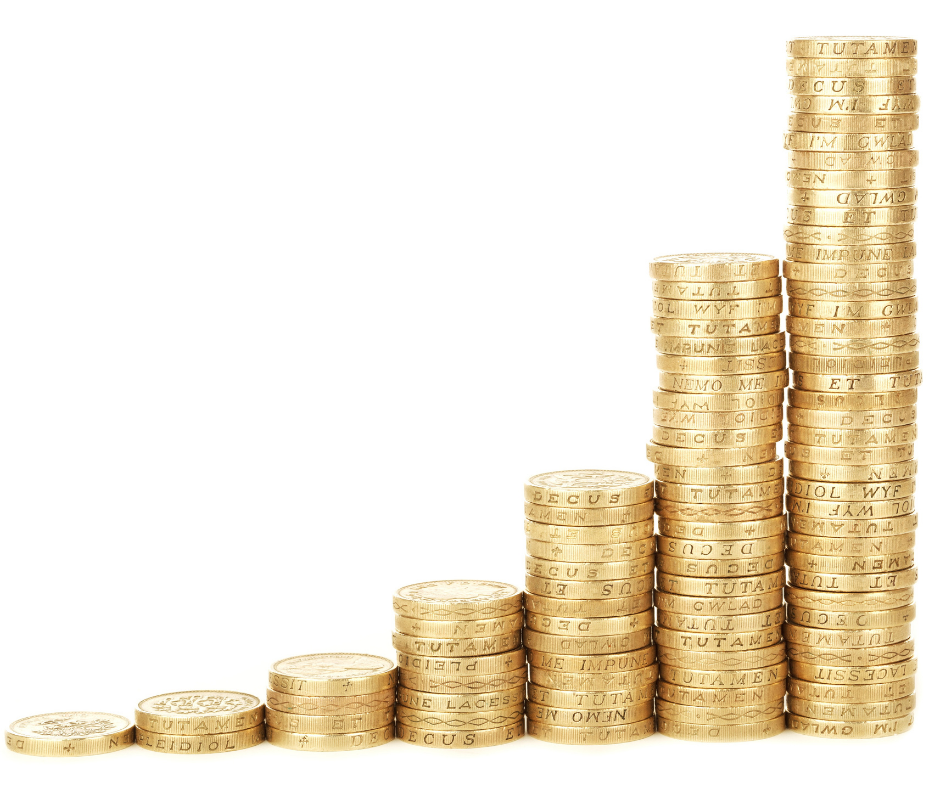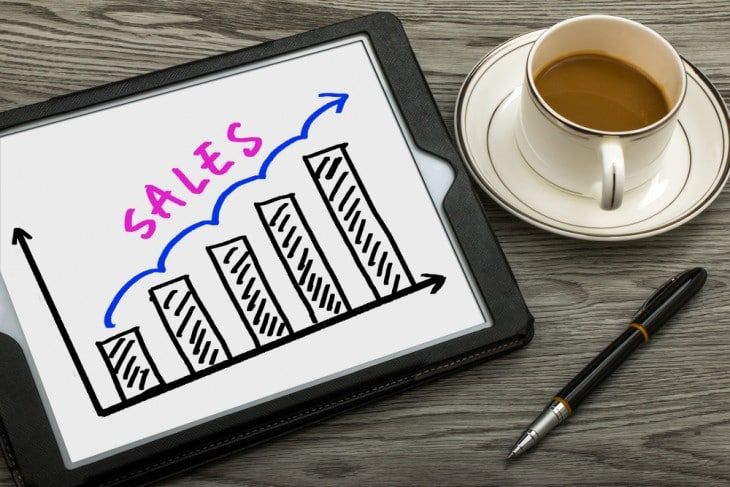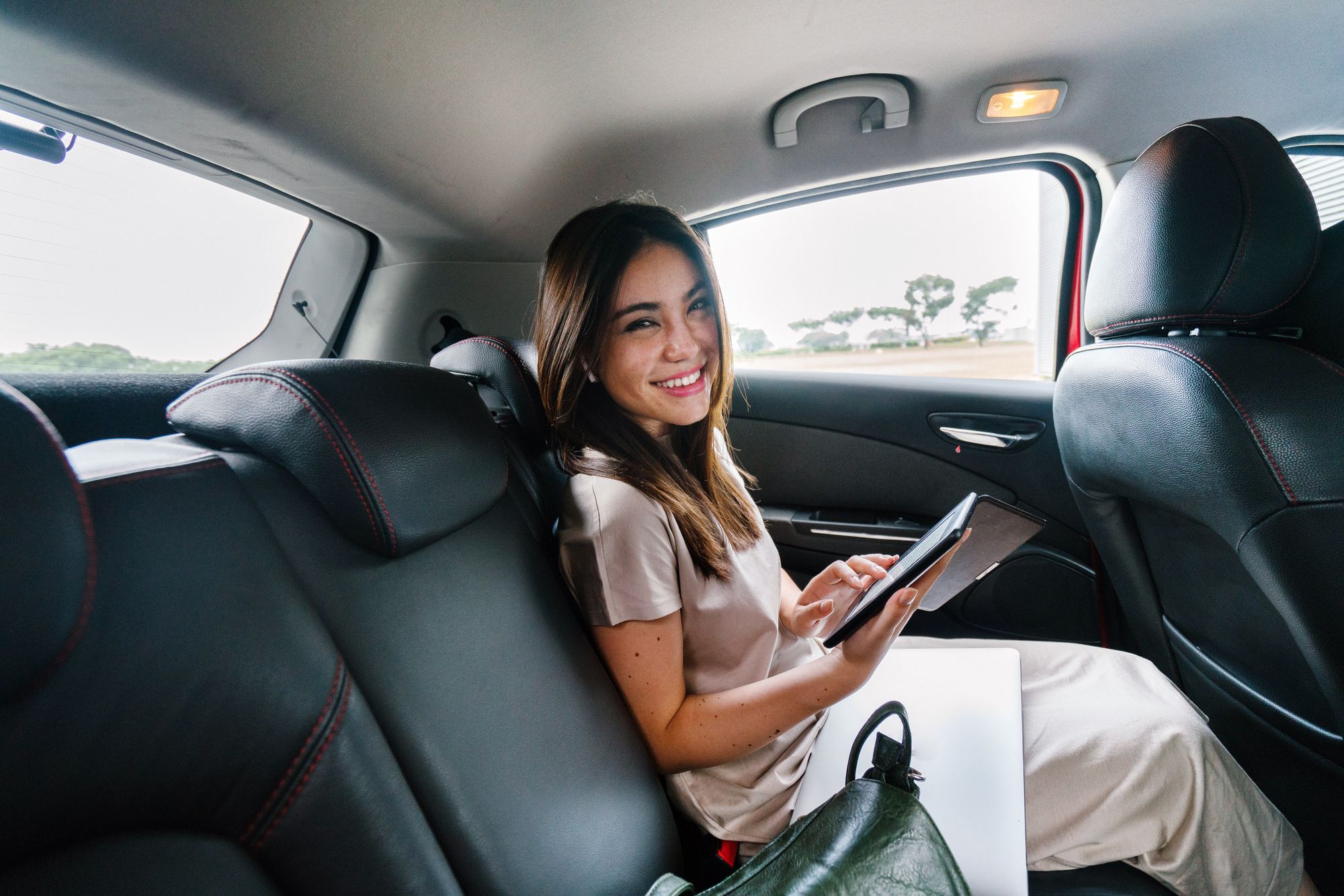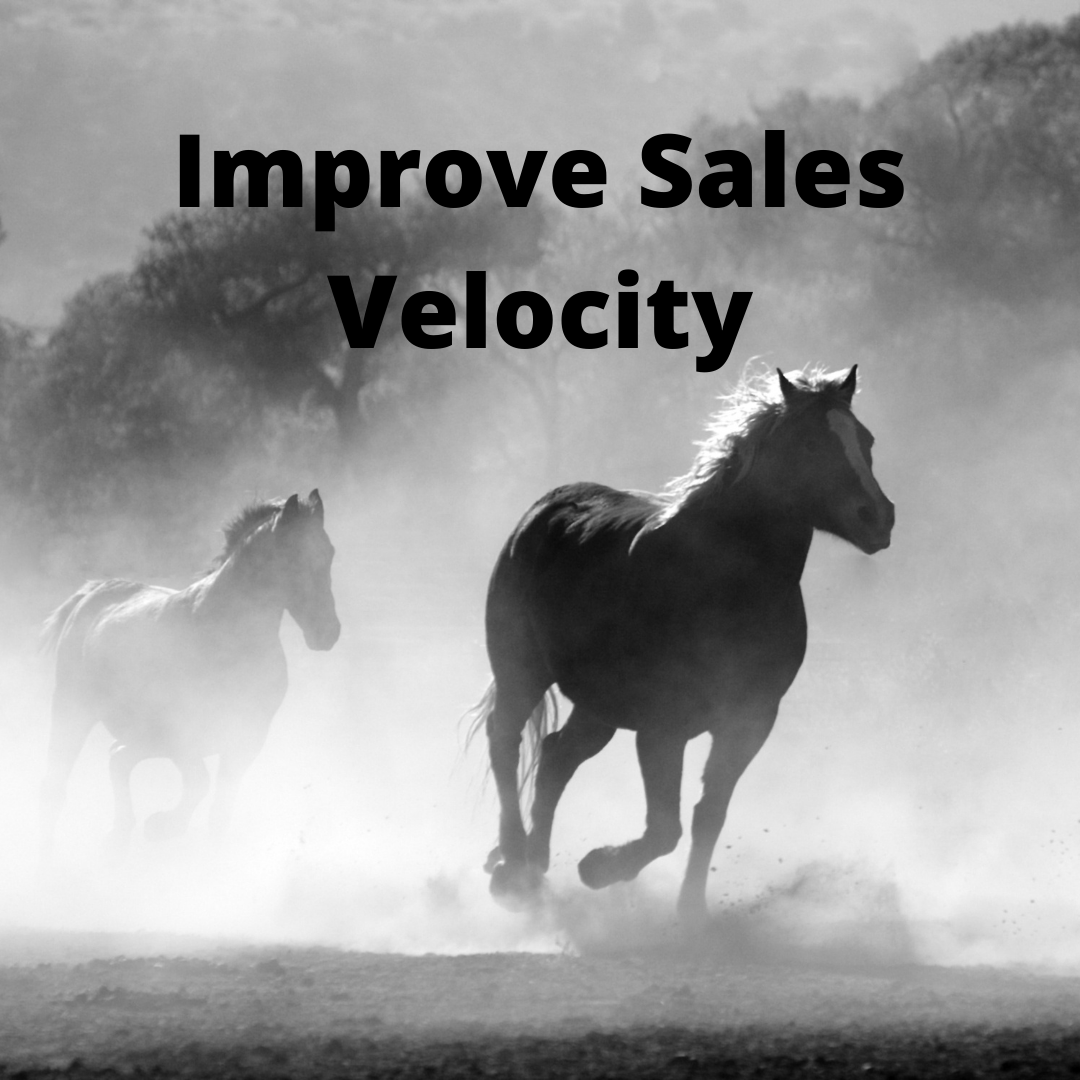 ---
---