Around a year back, we launched the mobile version of our business management & accounting SaaS.
And within 5 months, we got around 300,000 users on the app with zero marketing.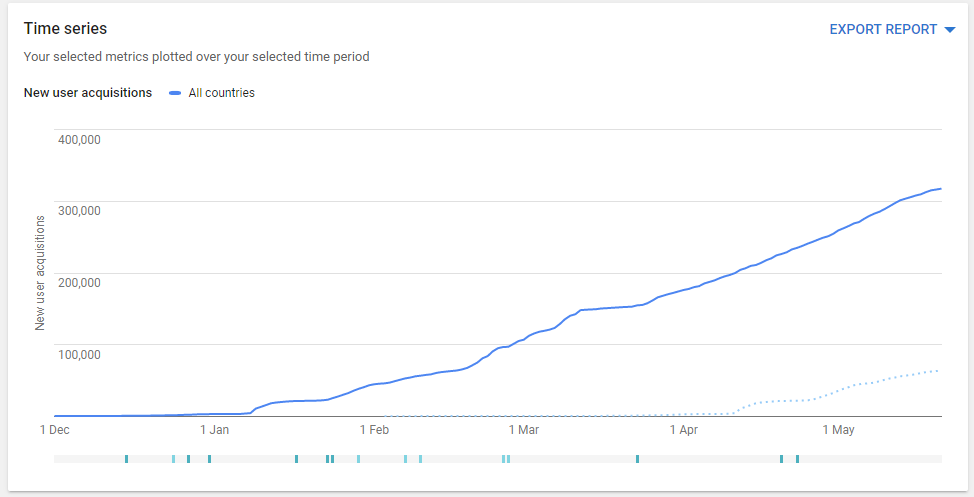 While "build it and they will come" does not apply to most software, it was very much the case.
Why?
Because we built something the market desperately needed.
I'm going to explain what we did to create such an app, what decisions we made along the way, and the lessons learned.
Intro to Deskera
Before I get started, let's do a brief intro to our company.
Deskera is a business-management software suite. The platform is a mixture of:
And recently, we created a mobile version of our SaaS. Most of our users come for accounting, but end up upgrading to get the rest of the features (HR and CRM).
While this article is mainly about how we got 300k users for the mobile app, the experiences and lessons we'll cover are also about our web platform.
And for context - we did nearly zero marketing. The only really effective thing we did was to upload the app on Apple Store and Google Play.
From then on, we got insane traffic. We ended up ranking #1 on the Google Play and App Store for accounting terms like "tax accounting:'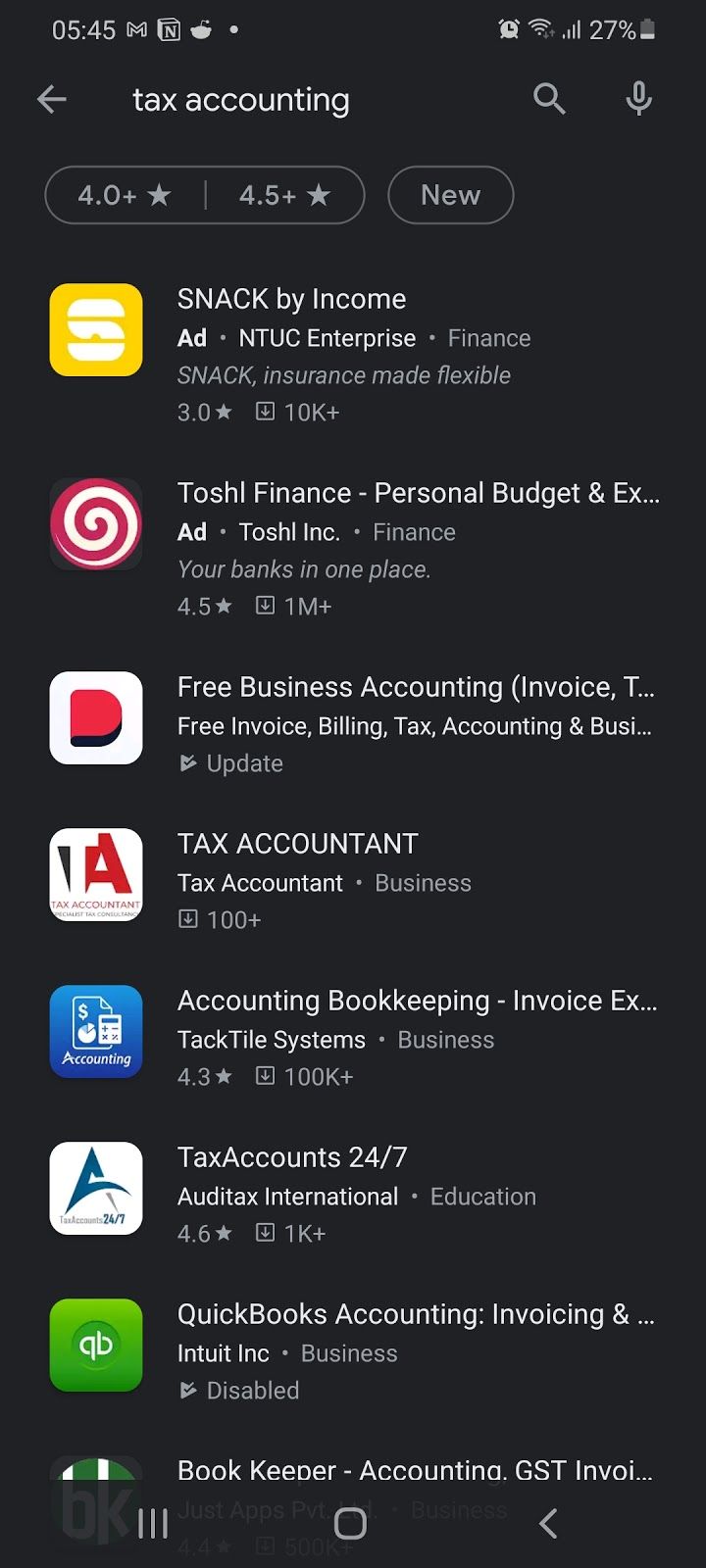 And we got rave reviews from our users: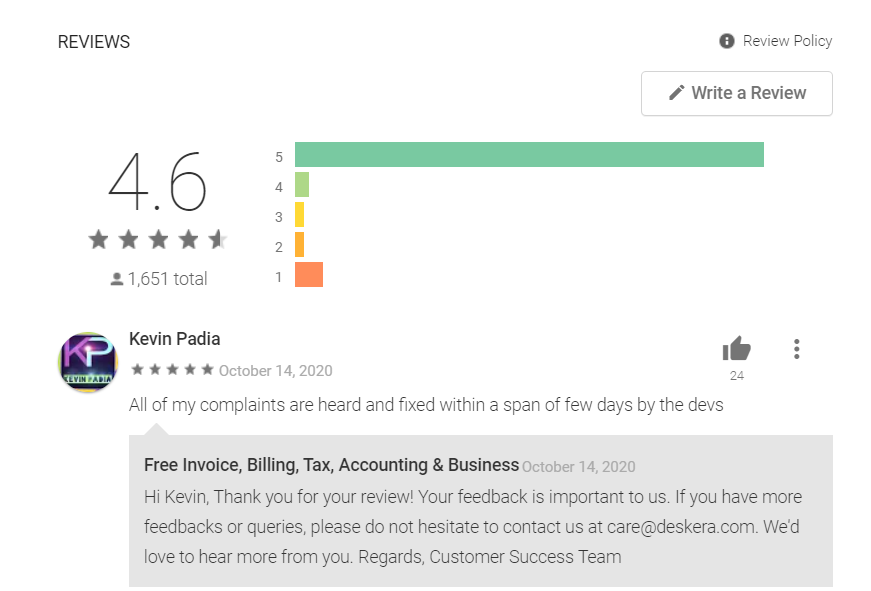 And no, we didn't do any growth hacking, app store optimization, or anything else. All of this happened organically.
#1. All-in-One VS Best-of-Breed
One of the most important product dev decisions we made was between building an all-in-one or best-of-breed software.
We went with all-in-one and don't regret it. Here's why:
We believe that all-in-one is a very basic need for any business, whether it's an SMB or an enterprise.
At the end of the day, they will get an all-in-one suite of software. The difference is whether they get it as part of a single package or through several "best-of-breed" software solutions.
After all, you don't need an app for a single business function - in 2021, you basically need one software for every single function.
If you decide to get, say, Salesforce CRM, there's a good chance you'll also buy other Salesforce apps, as they work best together, and you won't have to spend time and money on integrating software from different providers.
So, while you are getting a best-of-breed app, you're still looking for an all-in-one solution.
The only difference is that you're spending a lot more money.
So, we decided to create an all-in-one app, that's appealing both to SMBs and enterprises.
...And it worked! Over the past few years, we've worked with small, private businesses, as well as corporations like Starbucks.
#2. Finding the Right Positioning
With the accounting aspect of our software, we found a blue ocean.
Currently, on the market, you have 2 ends of the spectrum:
If you have a large budget, you go for a heavy-weight accounting app like SAP Accounting. SAP comes with all the features you need, but as we just mentioned, it's expensive.
You don't just buy the software - you also need people to run it, support it, customize it, and so on.
On the other hand, if you're an SMB, you're probably using QuickBooks, which is significantly cheaper. However, it doesn't come with all the features a business needs.
And since most SMBs don't have the budget for a more complex tool, they just stick with it.
There was no sweet spot between the two tools…
And that's where we decided to position ourselves:
Deskera Books is around the same price range as QuickBooks
It is, however, a lot more in-depth with a lot more native features
The features, however, are optional and tailored to one's business. I.e. If you need something super simple, you can use the barebones of the platform. Need something super complex? We've got your back, too.
#3. Creating a Unique Mobile Experience
When companies think of creating a mobile version of their SaaS, they usually water it down completely.
At Deskera, we had a completely different strategy in mind.
As a start, we wanted to reach developing countries better. Fact is - countries like India, Indonesia, and others have significantly more smartphones than computers.
And as such, they use their phones for basically everything.
We weren't just targeting such countries, though.
At the same time, we also knew that most accounting apps on the web were really, really, bad.

And we were confident that we could do something much better.
We basically created a full-fledged SaaS for mobile, taking all the features from our online platform, and putting it in the app.
#4. Deep Integrations
By creating an integrated software suite, our platform allows for the type of native integrations that most of our competitors can't.
Our CRM, Accounting, and HR tools all work together, making it significantly easier to get data that would be otherwise very hard to get with any other app.
Let's say, for example, you want to see how much profit a given salesperson generates.
With just a CRM, you wouldn't be able to do this - you'd only be able to see data like "Leads Closed," or "Leads Contacted," or "Sales/Revenue generated."
Since our CRM works natively with our accounting app, though, you can pull all sorts of costing data with a single mouse click to generate:
Profitability of a given salesperson
Profitability by department
Profitability by location
#5. Tailored Software
Most companies tend to avoid packing too many features into their software so as not to cause a feature bloat.
And this is understandable.
Pack too many features in your software too fast, and you end up overwhelming your users.
The thing is, though, that a large chunk of your users DO want these features, they just need to be packaged correctly.
At Deskera, we try to capture users at both end of the scale:
People who need the very bare-bones of the software
Power-users who need a LOT of features
As well as anything in-between.
If you present all your features to the first category of users, they're going to get overwhelmed and leave.
On the other hand, if your platform looks super simple, you're scaring off the second category.
So, how do you create software that works for both types of users? To solve this problem, we made it so that the software:
Has all the features for all use-cases
The software tailors to the user
What this means is, depending on what your business looks like, the software shows you different features.
For example, if your company is based in India, you'll see a different screen when creating a product, than if it's based in, say US or Indonesia.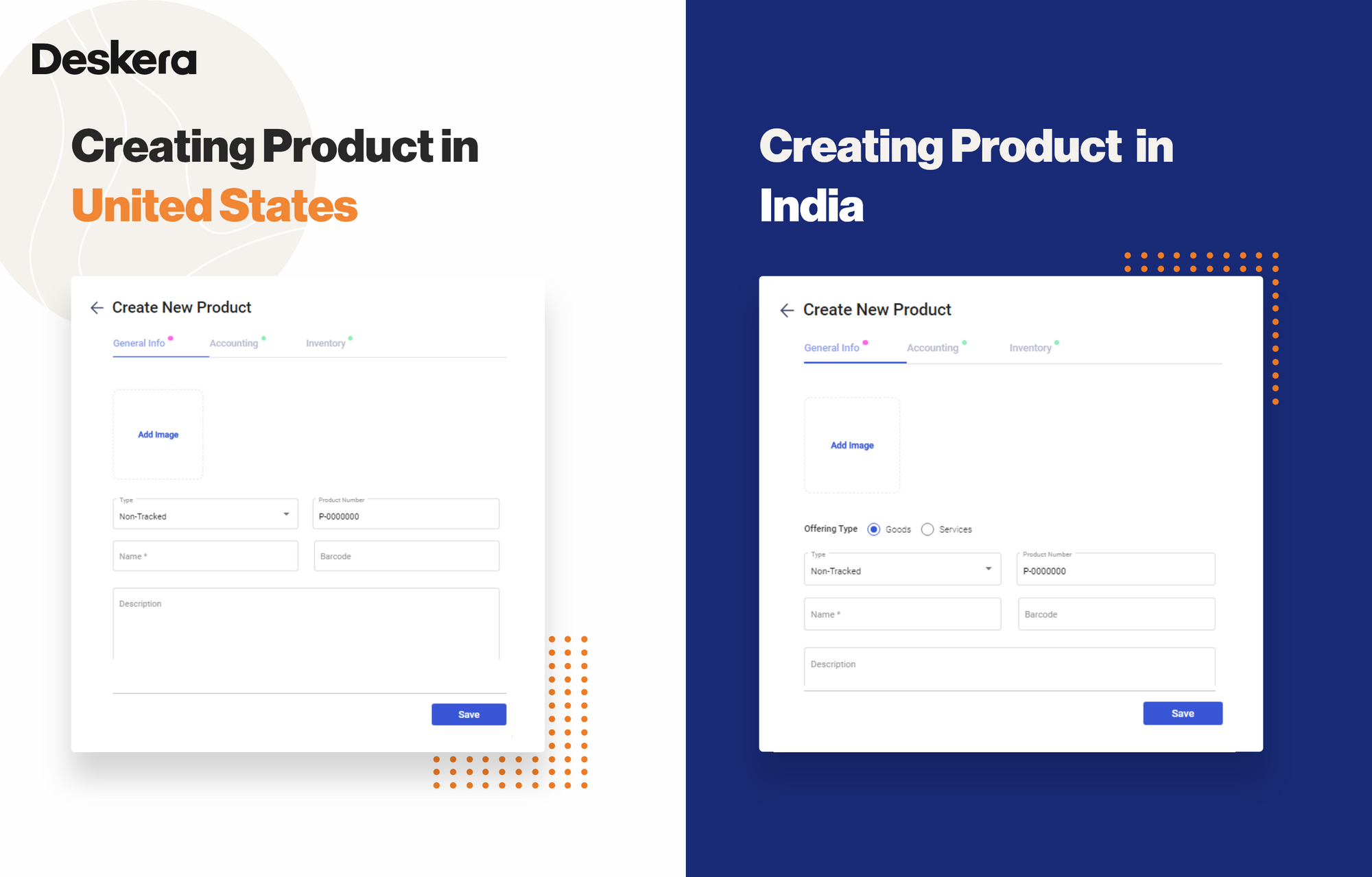 The same goes for creating a new contact. If your company is based in India, you will see specific tax compliance options which are not shown to US businesses.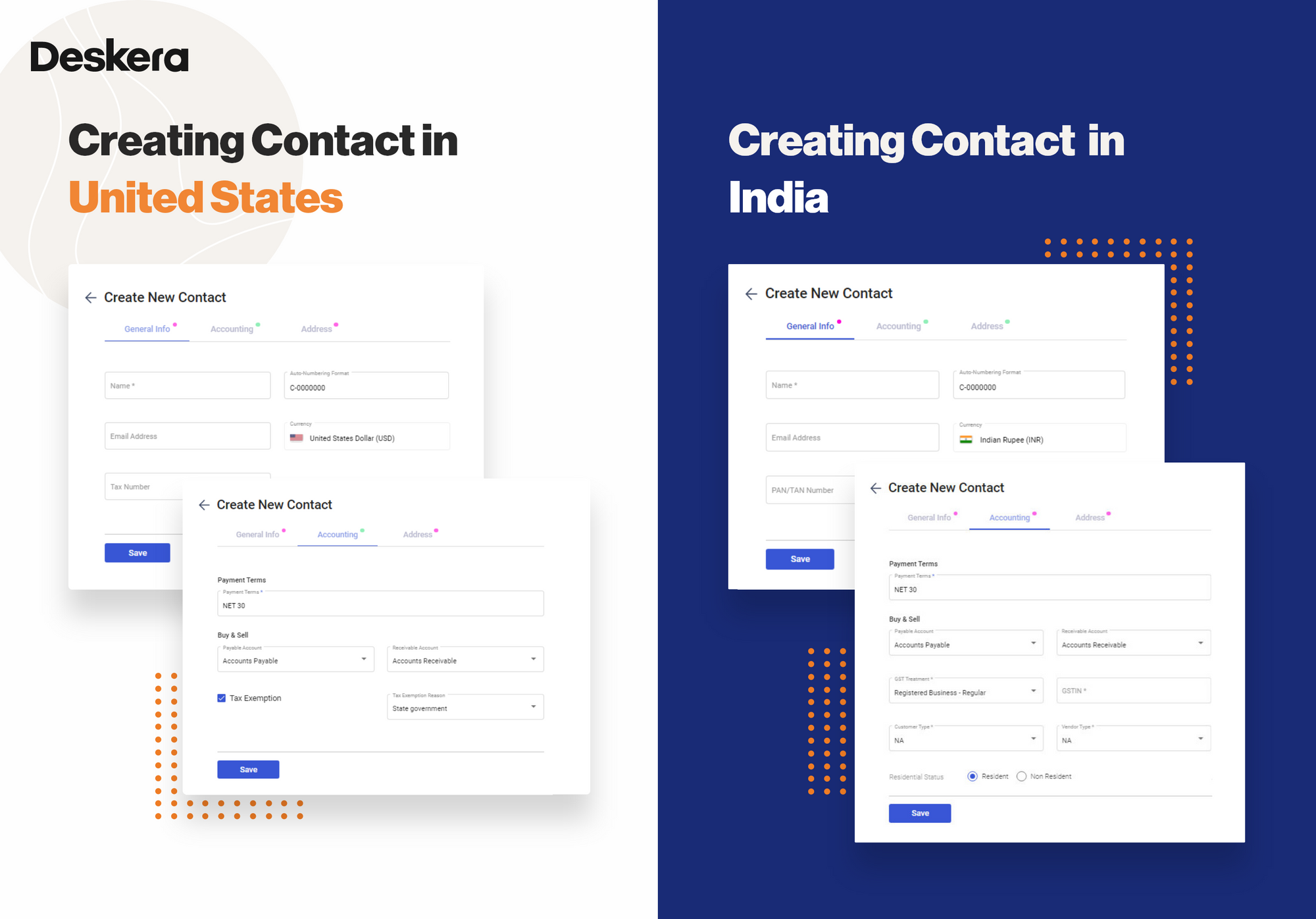 Lessons Learned
To wrap up the article, here are some other lessons we learned while building Deskera:
SMBs require end-to-end help. They're not looking to buy a set of features - they're looking for a solution to their problem. Focus more on how you solve this problem, rather than what features you have.
SMBs and enterprises actually aren't all that different. However, software companies tend to think that the problems of SMBs are "simpler" and require simpler solutions.
A business app has to work around your business, not the other way around. No one wants a piece of software to force them to adjust their processes.
Most companies look at a business app as a watered-down version of their main SaaS. Want to stand out? Rise above that.
...And most importantly - "build it and they will come" is not factual for most SaaS companies.
However, if there's a problem in the market that people are desperate to solve, you CAN succeed by building the right product, even with no marketing behind it.
Related Articles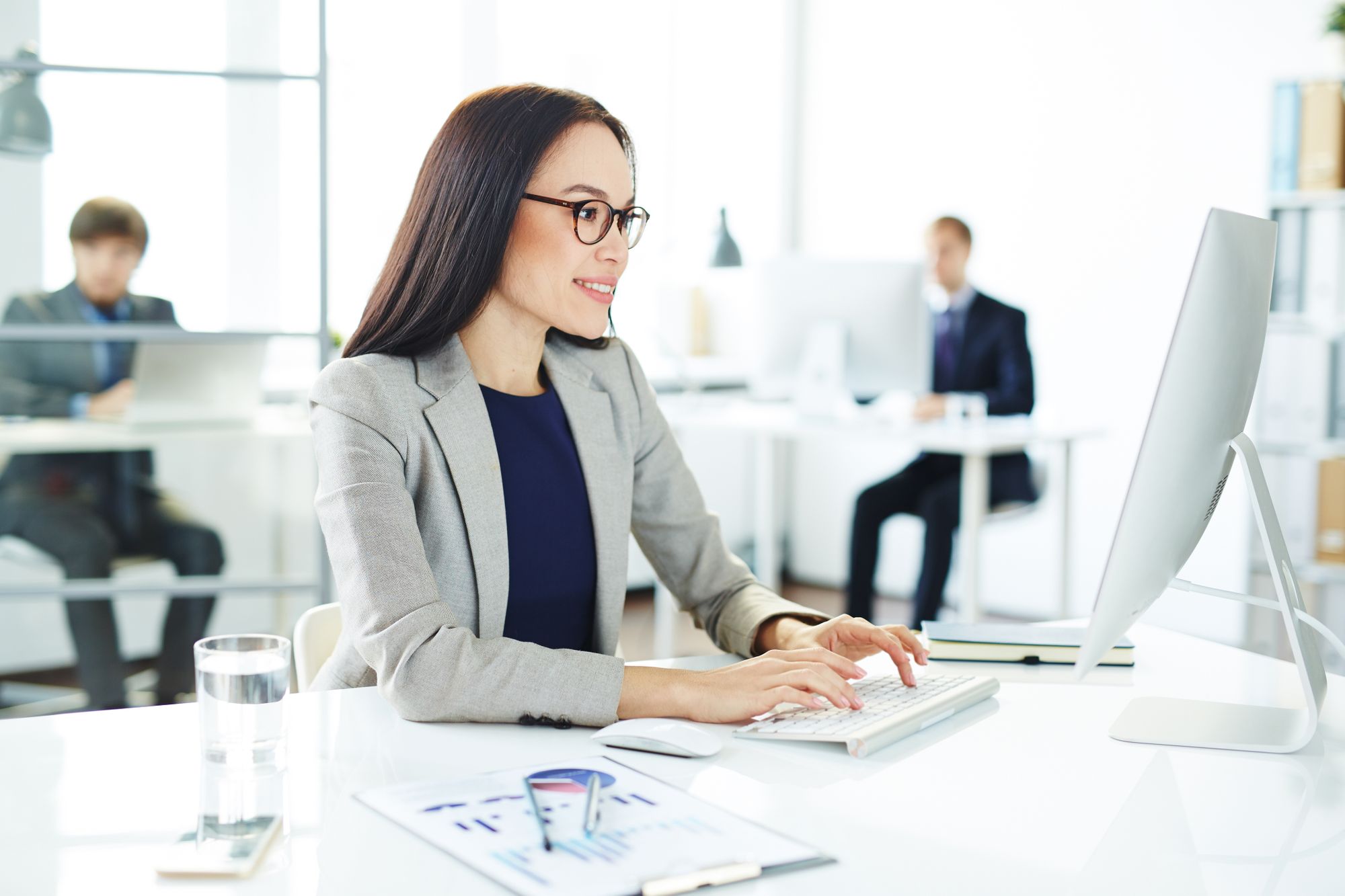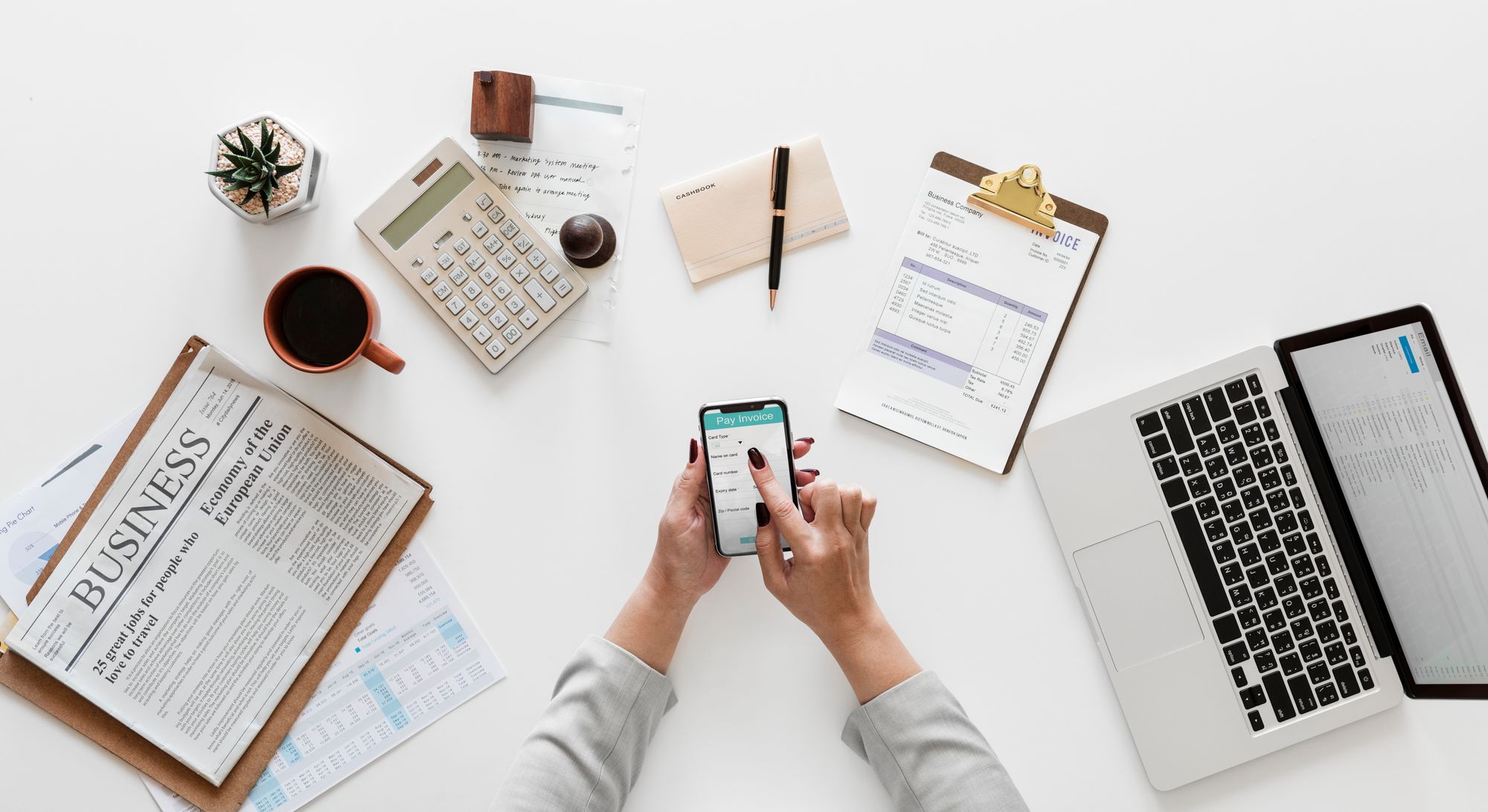 ---
---