USPS vs FedEx vs UPS vs DHL -The best shipping option for your business
If you are a business with a product or commodity that requires regular shipping, then it is obvious that your company has been associated with at least one of the following top shipping companies in the world.You will associate with the big 4 of the shipping industry at some point or another.
If you are looking for an in depth comparison of pricing, speed, reliability, discounts offered, then head over to The Ultimate Comparison of FedEx vs USPS vs UPS vs DHL
1) United States Postal Service (USPS)
2) FedEx
3) DHL
4) UPS
Package delivery in the United States of America usually falls to one of these 4 giants of the industry.But is one actually better than the other? Are there any particular advantages to opting for UPS couriers or DHL couriers over FedEx couriers and USPS?
The answers to the above questions are surprisingly complex and change based on several different factors.

Factor #1 - Shipping cost
We are all trying to save costs at the end of the day, and cost-saving becomes an important factor to consider when picking the shipping label.No one can beat the government when it comes to giving you things at a reduced price.
On average USPS takes the cake on giving the lowest shipping cost. With shipping costs ranging between $15 - $60, USPS leaves the 3 big private giants far behind, when it comes to affordability.While DHL courier charges come somewhat close in terms of cost, the company suffers because of one big caveat.DHL is a non-American organization and is not legally allowed to own domestic carriers within the USA. DHL needs to rely on ground delivery, and on other air travelers to make its deliveries, which cuts into its delivery time.To sum it up, if you are looking to save cost above all else, the USPS should be your first pick.
Factor #2 - Delivery reach
If your product has a lot of foreign demand, with a lot of sales coming in from different countries than the choices would be slightly different.
DHL is a company that specializes in international shipping and is known as the world's largest logistics company. DHL carries packages all over the world, including to North Korea, which is a sanctioned country.
UPS and FedEx also have a good presence in most countries and union territories, but they are a better delivery option when it comes to delivering things locally, within the USA.
Globally DHL beats its competition by a large margin, in terms of overall reach. However, it falls behind when it comes to the delivery speed of the parcel.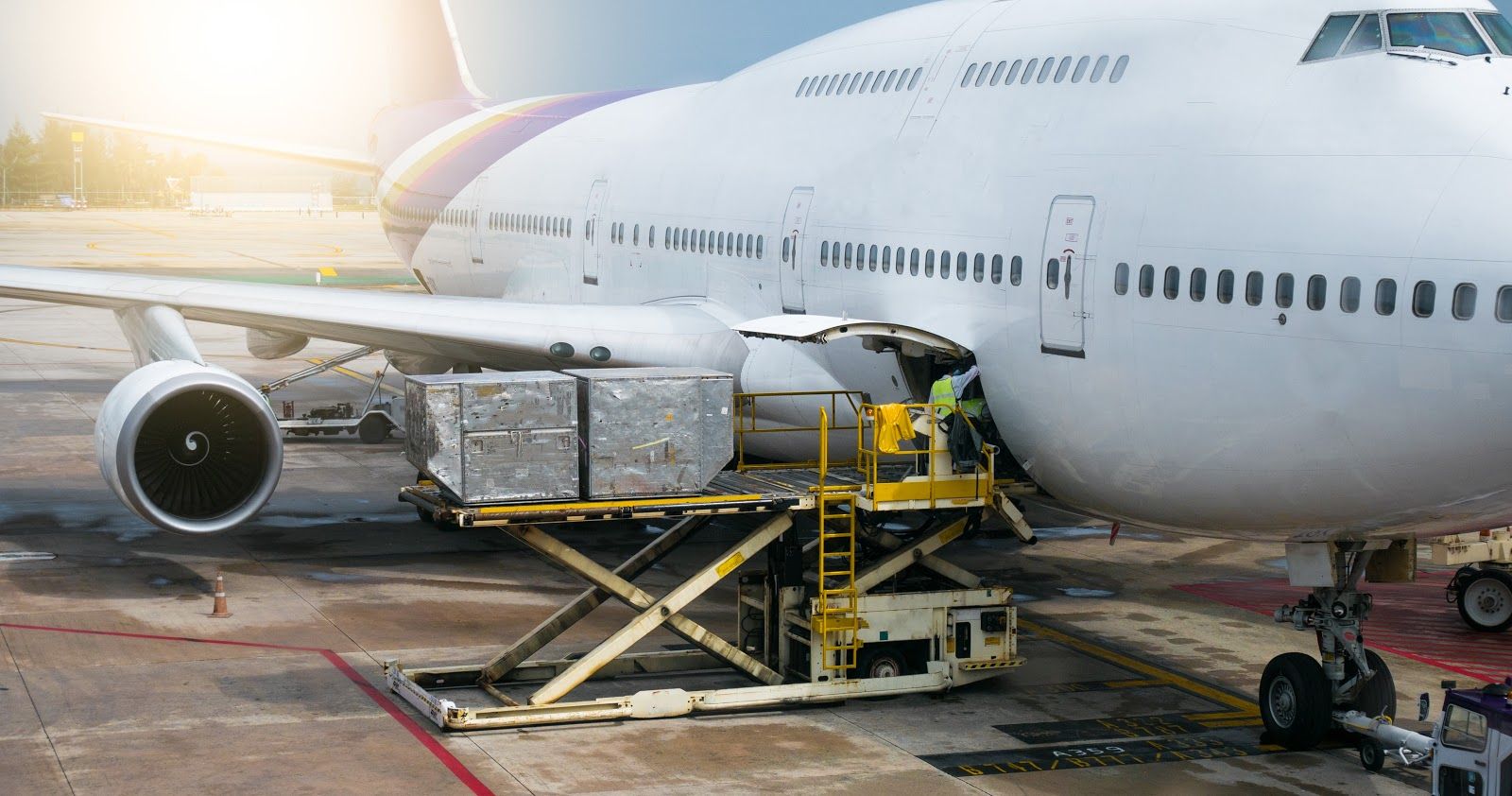 Factor #3 - Delivery speed
Out of the top 4 courier companies in the world, when it comes to fast delivery, FedEx and UPS have both made a name for themselves.
FedEx pioneered the now widely used 'next-day delivery' system.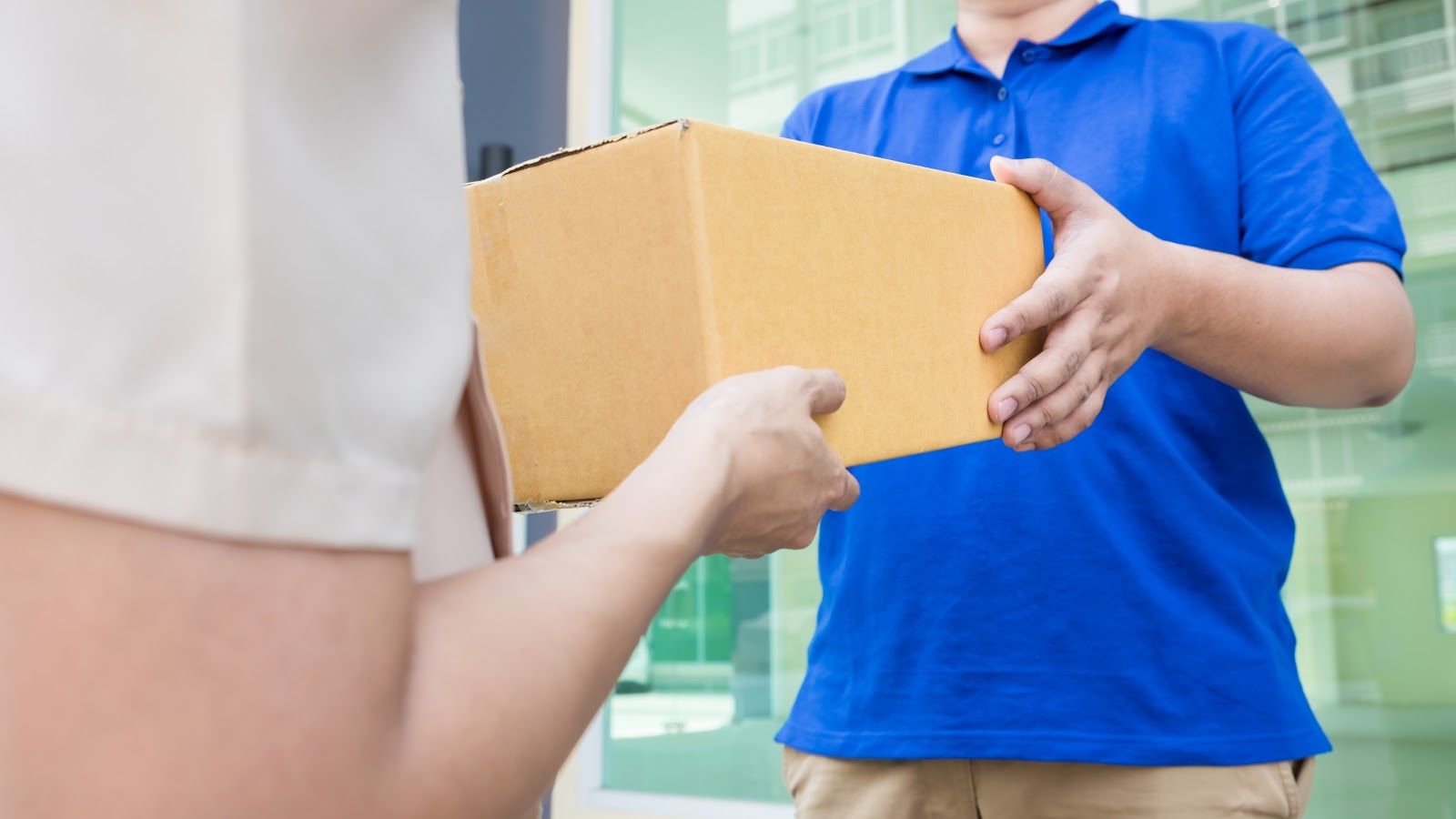 It owns the largest fleet of domestic air carriers, which still enables it to deliver things at rapid speed across states, and across many countries as well.
On the ground, it faces some serious competition from UPS. UPS owns the largest fleet of ground delivery vehicles. FedEx and UPS are both known for the quick and error-free delivery of the product that they are transporting.
These are particularly good options to have if the products or commodities that are being transported are of high value and in matters of urgent delivery for the same.
Industry preferences and inclinations
Different companies prefer to associate with different shipping organizations, based on their particular expertise.DHL is the de facto choice of companies for products that are produced and stored in one country but need to be delivered to another.
Since DHL is a division of the Deutsche Post, people also prefer to opt for DHL when it comes to delivering company documents. DHL is also very well known for its careful handling of products, which makes them the choice of various companies looking to transport any type of fragile products.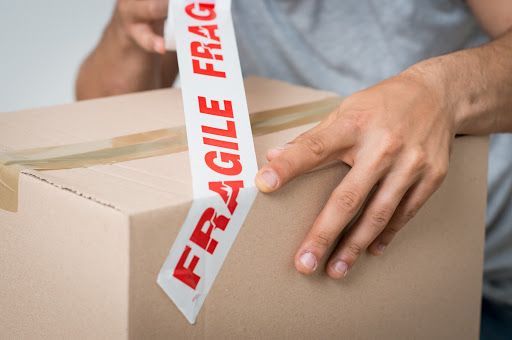 UPS primarily delivers objects that fill a daily requirement in the life of the user. Companies transporting apparel, furniture, industrial goods among other daily requirements gravitate towards UPS more often than they do towards the others. Companies that need their wares transported over shorter distances, and at good speeds prefer UPS over its competitors, owing to UPS's substantial ground fleet, and 28,000+ on-ground access points.
FedEx has made a name for itself with its quick, accurate delivery, and good handling of the products. Mid-range product companies that also fall under the fragile category tend to pick FedEx as their shipping partner.
Sporting goods, perishables, and electronics are particularly good examples of the types of products for which companies prefer FedEx over its competitors.FedEx also becomes the preferred shipping company of choice for organizations that require products to be shipped to long distances, which otherwise require more time to be sent via road.
This preference is owing to the massive fleet of air carriers that FedEx has at its disposal. FedEx is a great option for long-distance domestic shipping. It has over 50,000 access points on-ground in the USA.
FedEx and UPS, both serve more than 220 countries and union territories all over the world as well.While both are excellent choices for delivering goods, FedEx rates and UPS rates are known to be on the steeper side of the price scale.
If you are a fledgling organization that cannot afford to invest huge sums of money for shipping and delivery, you should opt for any of the low-cost options like USPS and DHL.
If you are a USA based company that requires delivery mostly within the 50 states, then it would be wise to opt for USPS shipping over DHL shipping, because DHL is not a great option for domestic transport within the United States of America.
However, if your shipping needs are primarily international, then DHL shipping is indeed your best bet.
Making an informed choice
Ultimately it is up to the business itself to decide, which mail delivery service would suit it best, and make an informed choice after weighing the costs and returns of investing in it.
Refer to the following table to get an idea of which one should you pick for your business.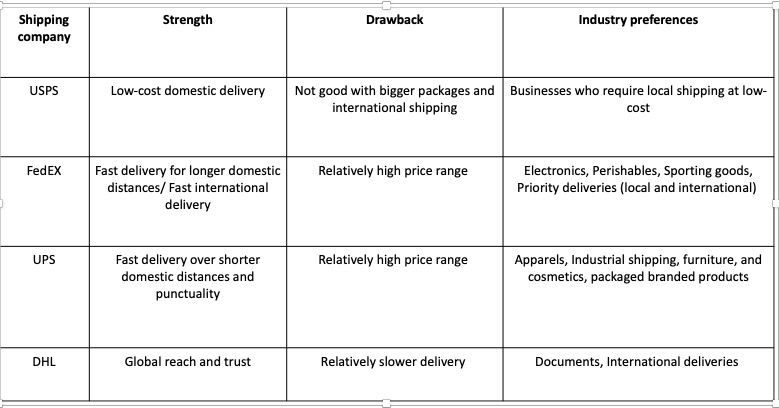 Shipping and transport is an important cost in any business. Chances are that you will keep changing your shipping preference based on situations at hand which is a good call.
If your business has large shipping requirements then it is a good advise to invest in an Inventory Softwares like Deskera which also has additional functionalities such as pick pack ship which helps you manage and monitor the shipping requirements and process much better.