Leave is permission that lets an employee be away from work or duty. Similarly, leaves permit a government employee to be away from duty for the time duration and which is granted to a government servant.
Annexure - III of Fundamental Rules & Subsidiary Rules contains the Andhra Pradesh Leave Rules 1933, which have been implemented by Telangana State. The rules apply to people who joined the military on or after September 4, 1933. These rules also apply to all State government employees, but not to the people hired on a daily basis.
The provisions of Leave Rules in FR or Fundamental Rules and Subsidiary Rules must be observed for the issues that are not addressed in Leave Rules 1933. Certain aspects of leaves, such as the authorization of special types of leave, such as Maternity Leave, Hospital Leave, Special Disability Leave, Sick Leaves, Study Leave, and the criteria for the award of leave, are not addressed in the Leave Rules 1933.
We shall be looking at all the leave rules pertaining to Telangana state and the various important definitions that apply.
Definitions
Understanding the definitions of the following terms is essential to get a clear insight into the Telangana leave rules.
Duty
The definition of duty is referenced in Andhra Pradesh Leave Rules 4(a). It can be termed as follows:
i) Any duration of absence on casual leave during a continuous term of service
ii) Any duration of absence on gazetted holidays or other days deemed to be holidays by a competent authority during a continuous period of service
iii) Any duration of absence on gazetted holidays when allowed to be prefixed or affixed to leave
iv) Any duration of absence during the vacation, whether during a continuous period spent on duty or when allowed to be prefixed or affixed to leave
v) Any duration spent on foreign service if the contribution to leave salary is paid due to such period
vi) All periods claimed to be on duty under Fundamental Rule 9(6) and (vii) Joining time (b)
Permanent government Servant
A government employee who holds a substantial permanent position in superior or final grade service or as defined in the APLR (Andhra Pradesh Leave Rules) 4(b)(i) is called a permanent government servant.
Non-permanent government Servant
A government servant without a permanent charge or service in the government is called a non-permanent government servant.
What are prefixed and suffixed holidays?
We know that all employees are entitled to several types of leave, such as casual leave, earned leave, and so on. There are various kinds of holidays in a firm that include national holidays, festival holidays, as well as weekly holidays. During this span, the business is closed and the entire firm is closed.
These holidays may occur just before or after a period of absence requested by an employee. The employee may take such vacations in addition to the requested leave, after considering the maximum amount of time away from work at one time as set forth in the organization's Leave Rules.
It is referred to as a 'prefix' if the holiday falls immediately before the first day of the Leave and the employee requests permission to be away from work to take the vacation. Likewise, it is referred to as a 'suffix' if the holiday occurs after the last day of the Leave requested. Any holidays added to the leave spell must be prefixed or suffixed with the agreement of the Leave sanctioning authority. Otherwise, such days would be considered unlawful absences, and a commensurate salary deduction could be imposed.
Provisions of Telangana Leave Rules
FR 60: Leave is obtained solely via service. If a contribution towards leave salary is paid on account of a period spent in the Foreign Service, that period counts as a duty.
FR 65: Carry Forward Leave
The leaves for the former employees of the local bodies shall be carried forward, who are employed by the APPSC/DSC into the government job. The applicable duration is 31st December 2013 as prescribed by G.O.Ms.No.46, Fin (FR. I) Dept., Dt.19.02.14
FR 66: The authorities in charge of granting exceptional disability leave to government employees in each department.
FR 67: The sanctioning authority reserves the right to decline or delay the leave of an employee as and when required. However, a competent authority cannot compel or force a government servant to take a leave for which they will be paid half the pay when they are eligible to receive full pay.
FR 68: Normally, leave begins on the day that the charge is transferred and ends on the day that the charge is restarted. In the cases when the leave is subject to the circumstances, holidays might be prefixed or suffixed.
If public holidays are allowed to be prefixed to HPL or EOL, and the competent authority is convinced with the justification, he may grant salary on public holidays at the rates in effect the day before. When public holidays are permitted to be suffixed, full salary as on duty may be allowed during public holidays, as the leave would end before the suffixed public holidays.
When the government servant has been found medically fit to join duty, the holidays after certification will be automatically suffixed to the leave. If they are certified on the proceeding day, the day will be considered as a part of the leave. If the certificate is granted amidst the holidays, the time period of these holidays will be considered as a part of the leaves. (G.O.Ms.No.319, Fin. & Plg., Dt.18.12.81)
The local holidays as prescribed by the district gazettes cannot be allowed to be prefixed to leave. (AG orders, Dt.13.09.40)
Public holidays that are permitted to be prefixed or suffixed can postpone the duration of probation if they are availed during the probation. In the same way, employees can avail of the vacation in combination with any other type of leave.
FR 69: Any government servant is not allowed to carry out any personal or private service without the permission of a competent authority.
FR 70: Whenever a government servant is called back on the duty by government orders, they must be informed if the return on duty is optional or compulsory. In the case that the return is optional, the government servant is entitled to No Concession.
In the case that the return is compulsory, the duration from the date they start from their boarding station to the date they are ordered to join shall be considered a duty. However, they shall be entitled to receive leave salary till the time they join the post; provided, however, their leave curtailed is one month and above in the case of a compulsory recall. An important point is that such a government servant is also entitled to receive a traveling allowance.  (Rule 87 TA Rules).
FR 71: government servants who have been granted leaves on medical grounds will have to produce a medical certificate of fitness before joining duty.
FR 72: A government servant who returns to duty before their leaves expire must apply for cancellation of the unexpired or unused leaves.
FR 73: Explains Over-stayed of Leave. This rule states that a government servant who does not return to work despite the expiry of their leaves will not receive the salary for the duration they have remained absent.
FR 74: When a government servant applies for leave, they must mention the duration for which the leave is applied and the nature of the leave. Also, if they are taking leave based on medical grounds, a medical certificate must be included.
However, if a competent authority dismisses the leaves, the government employee will not be granted the leaves.
FR 76: Each government servant has a leave record maintained against their profile.
FR 77: The part of the day that is below half day should not be considered as leave. A part of the day beyond half-day must be considered as one full day.
FR 80: The quantity of leave owed to a government employee is the balance of leave on his leave account.
FR 81: A government employee may be granted leave at the discretion of the authority that has the ability to grant leave.
A maximum of 28 months of continuous absence from duty is allowed on leave other than MC. A government employee on leave before retirement may not exceed this period under any circumstances.
FR 82: For all reasons, vacation is recognized as duty (FR 82(b)).
Any period of retreat that lasts more than 15 days is considered a vacation (SR2 FR 82)
If an employee takes less than 15 days of vacation, he is considered to have taken none of it (SR6 FR 82). If a vacation department employee performs work during vacation and is paid separately, he is not considered to have been deprived of vacation (SR 15 FR 82).
Employees moving from vacation to non-vacation departments are treated as non-vacation employees from the end of their most recent vacation, while employees transferred from non-vacation to vacation departments are treated as vacation employees from the end of their most recent vacation (SR 7 and 18 of FR 82).
If earned leave is combined with vacation, the total leave and vacation time should not exceed 180 days (Ruling 11 under FR 82).
FR 18: Unless the government servant determines otherwise in light of the unique circumstances of the case, no government servant shall be granted leave of any sort for a continuous period of more than five years (LR 5A).
A temporary government employee working under emergency provisions who is absent after applying for leave or a continuation of leave to which he is not entitled unless the leave requested is granted by the government in relaxation of relevant rules should be considered discharged from service (G.O.Ms.No.436, Finance)
For all purposes, including increment, leave, and pension, wilful absence from duty that is not covered by any leave shall be classified as Dies-Non (Note1 under LR 5).
Any kind of leave permissible under these rules may be granted in conjunction with any other kind of leave permissible under these rules, or in continuation of any other kind of leave permissible, or in continuation of leave already taken, whether the same or of a different kind (LR 6)
FR 18A: A government employee is considered to have resigned from the service if he:
a) Is absent from duty for more than 'one year' without authorization; or
b) Remains absent from duty for more than five years, with or without leave, or
c) Proceeds on Foreign Service beyond the timeframe set by the State government.
Before the requirements of this sub-rule are applied, the government servant must be given a decent chance to explain the grounds for his or her absence or continuing on Foreign Service.
(G.O.Ms.No.129, Fin. (FR.I), Dt.01.06.2007).
FR 55: Leave will not be granted to a government employee who is on suspension.
1. Earned Leave: based on Annexure-III, FR SR, LR 8-12,17-18 & 20-22
Ways to Credit the EL (Earned Leave) in the EL account
If a government employee is employed on a regular basis, the month in which he is hired should be omitted if it is after January 1st. Furthermore, an advance credit should be granted for the number of completed months in that half-year at the rate of 2 and 1/2 days for each month in that half-year. The credit should be rounded to the nearest day, 0.5 should be considered one day, and anything less than 0.5 should be discarded.
If a government employee is scheduled to retire in the middle of the year, and the fact is known on January 1st or July 1st, advance credit must be assigned to them for the number of months they are likely to serve in that half-year, but not for the entire half year.
If a government employee leaves the service in the middle of a half year, due to resignation, voluntary retirement, death, medical invalidation, or compulsory retirement, the last credit entry recorded on 1st January or 1st July should be revised to reflect the number of completed months of his service in that half-year. If the leave account runs into a minus balance as a result of such revisions, the leave salary already paid equivalent to the minus balance should be recovered if he has left the service on his own volition, such as resignation or retirement.
Effect of Extraordinary Leave (EoL) on Earned Leave EL)
If a government employee has taken EOL or a period of unauthorized absence treated as Dies Non or a suspension treated as not on duty during a half year for which advance credit was given on the 1st January or 1st July, in the following half-year, 1/10th of the EOL taken in the previous half-year, not exceeding the earning capacity, should be deducted from the advance credit, and the balance only should be given as an advance credit.
The leave account should be paid for each half-year if the EOL or period regarded as Dies-Non, or suspension term treated as not on duty, is spread over two and a half years.
Although the employee is on leave on the 1st of January / 1st of July, advance credit of EL in the account can be issued, and if the employee wishes to use the credited leave, it can be granted if the authority agrees.
Temporary
government servants in superior and inferior service appointed temporarily have an earning capacity of eight days on January 1st and eight days on July 1st, with a maximum accumulation of 30 days.
If a person is hired in the middle of the half-year or leaves in the middle of the half-year, the leave to be credited should be in the 1,1,2... series for each month completed.
After regularization, the leave account should be reset. It's simply for the purpose of bringing the extra credit offered forward. The previously sanctioned periods of leave, including EOL, should not be reopened.
Additional Credit to Police Personnel: Apart from the Earned Leave credit in the EL account, 30 days of additional credit must be awarded by splitting it in two installments to Police Personnel of the rank of Inspectors and below at the rate of 15 days on 1st July. This includes those working in intelligence, crime branch, Armed Reserve, AP Special Police, Police Communications, Police Transport Organization, Tester, Sub Inspector of Fingerprint Bureau, shorthand bureau, and so on. (As prescribed in G.O.Ms.No.323, Fin. & Plg. Dept., 11/11/80, G.O.Ms.No.187, Fin. & Plg. Dept., 29/06/ 79, and G.O.Ms.No.355, Fin. & Plg. Dt.17/12/80)
Vacation Department (Leave Register 9 and 10)
Crediting ELs for School Personnel
All regular teaching and non-teaching staff in educational institutions that take summer vacations were given three days of EL up until October 31, 1989, and 5 days of EL up until September 15, 1994.
They will now be eligible for six days of paid time off per year, based on the terms of FR 82. Earned Leave will be credited in two installments of three days each on January 1st and July 1st of each year.
Preservation of Earned Leaves for Teachers
The government entrusted powers to the Heads of Departments involved to earmark proportionate leave to the extent that teachers under their control are unable to use summer vacations due to attending various tasks including Census, Enumeration, Revision of Electoral Rolls, and so on. This occurs based on a certificate issued by the appropriate appointing authority, and EL is not required if they are asked to be present at the Headquarters.
The number of ELs to be preserved can be estimated through the following calculation:
It must be noted that Earned leave at credit will fail or lapse if the non-permanent government employee takes a break other than the leaves. (mentioned by APLR 24).
The order approving Earned Leave, Half pay leave to a government servant will signify the remaining balance of leave at their credit, starting January 1, 1978. (As mentioned in (G.O.Ms.No.384, Fin. & Plg. (FW.FR.I) Dept., Date. 05/11/77).
Earned Leave Encashment
The leaves at credit automatically lapse once the employee retires, dies, or resigns. They can, however, encash the earned leave at credit not more than 300 days in the case of death or retirement.
Surrender Leave
The government introduced the Encashment of Earned Leave Scheme for all government servants, including both Gazetted and Non-Gazetted officers.
government employees are allowed to surrender earned leaves up to 15 days once a year and receive salary against the surrendered leaves.
Temporary government employees appointed through Rule 10(a)(i) of the State and Subordinate Service Rules shall be able to surrender 15 days of EL once every 24 months if their earned leave balance is 30 days on the date of surrender. (Prescribed by G.O.Ms.No.221, Fin. & Plg. (FW.FR.I) Dept., 23/08/1974)
With effect from January 1, 1977, government personnel may relinquish or surrender leave at any time for a maximum of 15/30 days during a block term of one/two calendar years respectively.
Employees were only allowed to use their leave once every financial year beginning on April 1, 1989, rather than once per calendar year, because the budget is based on the financial year.
(Prescribed by G.O.Ms.No.294, Fin. (FR.I) Dept., 16/11/1988)
Up until the financial year 2008-09, a calendar for surrender category wise, i.e. Class IV, Non-Gazetted, and Gazetted Officers, was established and updated every year (Memo No.8672-A/305/FR.I/89-1, 13/04/1989).
The annual issue of calendars has been discontinued as of April 1, 2009, and the following instructions have been provided by Cir. Memo No.10472/C/199/FR.I/2009, dated April 29, 2009.
i) Employees can relinquish earned leave at any time after April 1, 2009, for a maximum of 15/30 days within a block period of one/two financial years. All conditions in effect prior to April 1, 1989, as well as any subsequent revisions, will remain in effect.
ii) The government allows employees with a balance of more than 285 days of EL as of June 30, 2009, to relinquish their EL without having to wait a year.
iii) Employees who surrender earned leave as of January 1st or July 1st of any year should have the number of days of EL surrendered subtracted from their EL account first. Afterward, the advance credit of EL based on their eligibility for that half-year is added as of January 1 or July 1. (Fin. (FR.I) Dept., 22/11/1979) (Memo No.50798/1063/FR.I/79-1, Fin. (FR.I) Dept., 22/11/1979).
Cir. Memo No.14781-C/278/FR.I/2011, Fin. (FR.I) Dept. , 22/06/2011 asserts and provides the instructions to follow the mentioned policy starting in the financial year 2011-2012 till the time it is changed.
Cir. Memo No.34005- A/870/FR.I/12, Fin. (FR.I), dated 14/12/12 contains the following clarifications on Surrender Leave:
a) Employees may surrender Earned Leave at any time throughout the fiscal year if there is a 12-month gap between one surrender and the next, or 30 days if there is a 24-month gap between one surrender and the next.
b) Employees with 28six days or more of Earned Leave on their credit at the time of application may relinquish 15 days of Earned Leave without having to wait a year. Employees with 28six days or more Earned Leave on their credit on the date of application who have not surrendered Earned Leave in the previous financial year will be allowed to surrender 30 days Earned Leave without waiting a period of 24 months.
c) Employees are only entitled to forfeit Earned Leave under item (a) or clause (b) once each financial year. The other criteria are set forth in Finance (FR-I) Department Circular Memo. No.14781-C/278/FR-I/2011, dated 22/6/2011, remains in effect.
In addition, the following: The government has offered clarifications, as evidenced by Cir. Memo No.4338- A/95/FR.I/12, Finance (FR.I) Department, dated 18/02/2013.
Encashment of Earned Leave is permitted only once per financial year, either under clause (a) or clause (b) of Cir. Memo No.34005- A/870/FR.I/12, Fin.(FR.I), Dated.14/12/12. This is for employees with 28six days or more of Earned Leave on their credit as of June 30, a year, 15 days/30 days (this is applicable if they surrendered in the previous year) of Earned Leave can be Surrendering Earned Leave more than once in a fiscal year, and under both provisions, is not permitted at all.
To ensure that the surrendering of leaves is not allowed more than once throughout a block period, a competent authority receives instructions to grant leave and adjoin the certificate every time: The order states that the authority certifies and permits the surrender of leave of one or two-calendar year(s) which has not been sanctioned and availed earlier by the government employee. This is included in Memo No.106288/1893/FR.I/77-1, Fin. & Plg. (FW.FR.I) Dept., Dated 30/05/1978.
Claims (Bills) relating to the leave salary in exchange for Earned Leave surrendered by government employees while on the job must be filed within 90 days of the date of the decision allowing employees to surrender Earned Leave.
The penalty orders granted will be automatically lapsed if the claims (bills) are not preferred within 90 days. (Fin. & Plg. (FW.FR.I) Dept., Memo No.27/423/A2/FR.I/97-1, Dated 18/08/97)
Regardless of the month in which the leave is surrendered, the surrender leaves salary must be claimed on the basis of a month consisting of 30 days. (Fin. & Plg. (FR.I) Dept., G.O.Ms.No.306, Dt.08.11.1974).
State government employees residing in government Quarters earmarked quarters, and quarters provided under rent-free accommodation can avail of House Rent Allowance at the rates applicable to their places of duty. They may surrender Earned Leave while in service, as well as during encashment of leave during retirement or death while in service. (Fin. & Plg. (FW.PC.II) Dept., G.O.Ms.No.337, Dated 29/09/94)
With effect from 01/09/94, State Govt. employees who are residing in Govt. quarters provided under rent-free accommodation will be entitled to additional House Rent Allowance in addition to HRA when they can surrender Earned Leave while in service and also during encashment of leave during retirement or death when they are in service. (G.O.Ms.No.25, Fin. & Plg. (FW.PC.IV) Dept., Dated 05/02/96).
Pay, wage or allowance cannot be used to describe Interim Relief. Additionally, it does not count for leave encashment, including earned leave encashment. (Memo No.31948/398/PC.I/98-1, Fin.&Plg. Dept., Dated 12/08/98).
HALF PAY LEAVE (both non-vacation and vacation – Regular and temporary rules 13,18 and 23)
All regularly appointed superior or inferior government employee receives or earns 20 days of half pay leave for each successfully completed year of service which also includes Extraordinary Leave or EOL.
The temporary employees hired under Rule 10(a)(i) State and Subordinate Service Rules who do not have regularized services are ineligible for half pay leave. (Govt. Memo No.20584/302/FR-I/74-1/Fin. & Plg., Dt.12.09.74)
The duration considered as Dies-Non & Suspension treated as not on duty will have to be subtracted from the one-year term in order to award credit for 20 days of HPL. (18 FR).
There is no limit to time accumulation and leave can be granted at any moment.
Half Pay Leave may be provided to a government employee in superior or inferior service whose probation has not yet been proclaimed, subject to the following conditions:
i) To be awarded solely on the basis of a medical certificate
ii) The Superior government Servant must have served for at least two years on a regular basis.
iii)An inferior government employee must have served for one year on a regular basis.
(See LR 23(a)(i) for complete information.)
Encashment of Half Pay Leave:
In the case of State Employees, half-pay leaves may be encashed at the time of retirement or death, provided that the total number of days of earned leave plus half pay leave combined does not exceed 300 days for encashment. (G.O.Ms.No.154, Fin. (FR.I) Dept, Dated 04.05.2010)
The half-pay leave encashment orders were applied to all teaching and non-teaching employees, of aided institutions and local bodies. This applies to all Aided Junior Colleges/Degree Colleges/Oriental Colleges, as well as non-teaching staff of Aided Schools and employees of Panchayat Raj and Municipal Institutions, w.e.f. the date of issue of G.O.Ms.No.154, Fin. (FR.I) Dept, Dt.04.05.2010 (G.O.Ms.No.109, Fin. (HRM.III) Dept., Dt.29.07.2015).
Commuted from half-pay to full pay: (Rules 15-B,18-B,19-B,23(a)).
This is permitted to MC only. To the extent of 240 days in total service, half-pay leave at credit can be converted to full-pay leave. The half-pay leave account will be debited for twice the amount of commuted leave taken. Even though he has EL on his credit, this can be given.
Temporary government employees are not eligible because they do not earn HPL. It is not to be granted to an employee who does not intend to return to work when their leave expires. Commuted leave shall not be provided up to and including 31.12.16 AN if an employee is set to retire on superannuation on that date.
If a government employee leaves while on commuted leave for reasons such as voluntary retirement, resignation, invalidation, death, invalidation, or compulsory retirement, the entire commuted leave should be reclassified as HPL, and any excess leave salary should be recovered in the case of resignation or voluntary retirement. Because death, invalidation, or compulsory retirement are events beyond the control of government employees, no such recovery is required.
As a result, in his leave application for commuted leave, the employee should state that if he leaves service while on commuted leave, he agrees to be reimbursed for the leave salary he has been paid.
Leave Not Due
If the employee does not have half-pay leave on his credit, they can take leave not due for up to 180 days during his whole service on MC only, with the debit going into the half-pay leave account to be set against future credit. Even though there is EL at credit, this can be sanctioned. The granted Leave Not Due should be deducted from the HPL account as a minus balance. The negative balance should be offset by future earnings.
Temporary government employees are not eligible because they do not earn HPL.
The service still remaining up to the due date of retirement should be taken into account when granting leave.
For understanding, if an employee wishes to retire in three years, his request for Leave Not Due should be limited to 60 days because his HPL earning capability in the following three years is only 60 days, or 20 days each year.
If an employee voluntarily resigns or retires after taking this leave and before the minus balance is cleared, the leave salary paid for the minus balance should be refunded.
There would be no need of a refund if it is due to medical invalidation or death (Rules 15-C and 18-C).
5. Extra Ordinary Leave (Rules 5-A, 16,19, and 23)
Extraordinary Leave is a type of leave that is taken in addition to regular leave (Rules 5-A, 16,19, and 23)
When no alternative leave is available, Extra Ordinary Leave may be awarded.
If the government Servant applied in writing for the provision of EOL (LR 16(ii)), it can also be given when other leaves are available. The competent authority can commute a period of absence into an EOL. (See LR 16(iii))
(i) Permanent and approved probationers: Not more than five years including other kinds of leave. (ii) Probationers 23(a)(ii): The EOL duration in no way shall be more than the following limits:
a) Normally, 3 months
b) 6 months if accompanied by a medical certificate and the employee has served for three years.
c) 18 months as an inpatient or outpatient for tuberculosis or leprosy on a medical officer's certificate, and the employee has completed a year of service.
d) 12 months for cancer or mental illness treatment on the basis of a certificate from a recognized institute or doctor, and e) 24 months for studies certified to be in the public interest, and for employees of SC and ST to participate in examinations and training courses at the Govt.-notified center to the extent necessary, provided the government servant has completed not less than 1 year of service.
EOL is not available to a temporary government servant in Superior or Inferior service who was hired under emergency circumstances.
Leave Salary (LR 27)
1. Earned Leave: Earned leave is equal to the entire compensation earned prior to going on leave.
2. Leave on Half Pay: If it is an MC-based leave for treatment of diseases (G.O.Ms.No.268, F&P (FWFR.I), Dt.28.10.91), the pay will be half of the salary drawn before proceeding on leave and full pay for 6 months in entire service.
3. Unpaid leave: equal to half pay
4. Commuted Leave: Double the amount allowed under (2).
5. EOL: No pay for time off.
Ex-gratia Allowance for government Employees with EOL for Tuberculosis, Leprosy, Cancer, Mental Illness, Heart Diseases, and Renal (Kidney) Failure:
A non-gazetted government servant with a monthly pay of not more than Rs.26600/- in the Revised Wage Scale 2015 is entitled to an ex-gratia allowance equivalent to half of his pay, with a minimum of Rs.9460/- and a maximum of Rs. 13000/- each month.
A government Servant in the Last Grade Service receiving pay under the Revised Income Scales 2015 is eligible to an ex-gratia stipend equivalent to half of his salary, with a minimum of Rs. 6500/- per month and a maximum of Rs. 10500/- per month, beginning August 17, 2015.  (Finance (HRM.III) Dept., G.O.Ms.No.111, Dated 17/08/2015)
Payment of HRA & CCA during Leave:
Employees of the State government will be paid HRA and CCA for up to 180 days during any type of absence. (G.O.Ms.No.28, Fin. (FR.I) Dept., Dated 09/03/11)
Other Leaves allowed to employees under F.R. that are covered by APLR 1933 vide ruling 1(ii) thereunder:
1. Special Disability Leave – Rule 83, 83-A:
Only the government may grant this kind of leave. Permanent and temporary government employees who are incapacitated as a result of harm willfully inflicted, as a result of the performance of official responsibilities, or as a result of their official position, are eligible for this leave.
It will not be awarded unless the handicap is brought to the attention of the authorities within three months of its occurrence. The grant of such leave is contingent on the Medical Board issuing a medical certificate in the case of Gazetted Officers and Civil Surgeons in the case of others. This leave cannot be longer than 24 months; however, it can be blended with any other type of leaf.
For the first 120 days in the case of permanent employees and 30 days in the case of temporary employees, a leave salary equivalent to full payment is payable, with half pay for the remainder of the period and no debit to any leave account.
The disability does not cover the disability caused by road accidents while traveling from home to work and vice versa, but it does include road accidents while on official duties from office to office. (F&P, Dt.10.06.81, G.O.Ms.No.133).
The Director-General and Inspector General of Police have been conferred the authority to provide exceptional disability leave to Police Personnel for a period not exceeding 12 months, subject to the restrictions set down in FR 83(1)(2)(3). (Home (Police. C) Dept., G.O.Ms.No.232, 22/08/1998)
The competence to grant Police Personnel special disability leave for a term not exceeding 12 months has been re-delegated to the Additional Director General (Personnel). (Home (Ser.I) Dept., G.O.Ms.No.179, Dated 11/07/2011).
2. Study Leave: F.R.84 (not debitable to leave account)
This leave is granted by the government exclusively for the purpose of studying scientific, technological, or other similar concerns for a duration of not more than two years in total service after five years of service. This time should not exceed 28 months if paired with leave with allowances (Rule 2 of Study Leave Rules).
EOL may be used in combination with this leave with no restrictions (Note under Rule 13 of study leave rules). During his leave, he will draw, and his salary will be reduced by half (Rule 12). NGOs are not permitted to take study leave unless there are extraordinary conditions.
SC/ST employees: (G.O.Ms.No.342, Social Welfare (B3) Dept., Dated 30/08/1977)
The government servants belonging to the scheduled caste and scheduled tribe should be deputed for higher studies inside the country with full pay and allowances if obtaining higher educational qualifications is a requirement for further promotion under the rules. The following conditions, however, will apply to this facility:
a. Only first-generation scheduled caste and scheduled tribal candidates in employment and non-gazetted categories would be eligible for this facility.
b. The study term must be two years or fewer in order to get full pay and no loss of leave.
c. If the causes include any qualifying examinations, tests, or other requirements, the candidates will be given only two chances.
d. The candidates sign a bond that they will return and that the department that provided them with this facility would impose a penalty of Rs. 10,000/- (Rupees Ten Thousand Only) if they do  not:
e. The facility will be granted only to individuals with a proven track record of discipline and work responsibility.
f. The candidate must have served in the category from which he is being subtracted for at least five years.
g. This facility will be offered only for one such training session per employee in their entire career.
3. Maternity Leave (Rule 101 (a)):
A regular female government employee, both superior and inferior, is eligible for 90 days of paid maternity leave.
This may be issued outside of the earned leave account and will not be credited to the account.
In all situations, this shall be for a period of 90 days from the date of its initiation.
(SR 1 under FR 101, G.O.Ms.No.384, Fin. & Plg. (FW.FR.I) Dept., Dt.05.11.1977)
Maternity leave can be coupled with any other type of leave, although any leave requested in continuation of the former can only be granted if accompanied by a medical certificate.
Regular leave while on maternity leave may be granted in the event of a newly born baby's illness, subject to the female government employee producing a medical certificate stating that the ailing baby's condition necessitates the mother's personal attention and that her presence is utmost important for the baby. (G.O.Ms.No.2391, Fin., Dt.03.10.1960)
Subject to the conditions set forth in SR under FR 66, all HODs and other competent authorities may offer maternity leave to women government employees under their supervision. Maternity leave may be provided in addition to other types of leave (FR 101, Rule 2).
Female teachers employed by local bodies, such as Zilla Parishads, Panchayat Samithis, Municipal Councils, and Aided Managements, are entitled to maternity leave for a duration of 90 days from the date of commencement, with the following specifications:
i. If it falls during the school year's working period, 90 days of maternity leave may be granted.
ii. If it falls within the vacation time, 90 days of leave may be granted on the condition that the residuary period, if any, is recognized as maternity leave for a maximum of 3 months following the vacation. (G.O.Ms.No.463, P&SE (H) Dept., Dt. 04.05.1979).
The same privilege was extended to female teachers at government-run schools. (G.O.Ms.No.562, Edn. (H) Dept., Dt.23.06.1981).
A temporary female government employee in superior or inferior service may be granted earned leave with a balance to make up 90 days as Maternity Leave for maternity purposes. This role lasted till June 24, 1984.
Temporary female government employees have been entitled to 90 days of maternity leave on par with permanent government employees since June 25, 1984, without having to use up their Earned Leave. G.O.Ms.No.219, Fin.& Plg. (FW.FR.I) Dept., Dt.25.06.1984).
With effect from 18.03.92, female government employees with up to two surviving children will be entitled to maternity leave in cases of confinement (G.O.Ms.No.38, Fin. & Plg. (FW.FR.I) Dept., Dt.18.03.1992). This indicates that if a government employee has two living children, maternity leave should not be awarded.
If a married female government employee has fewer than two surviving children, the competent authority may grant her full pay maternity leave for a period of 120 days. (G.O.Ms.No.254, Fin.& Plg. (FW.FR.I) Dept., Dt.10.11.95)
The extension of 120 days applies to those who are already on maternity leave at the time the aforesaid orders are issued. (G.O.Ms.No.283, Fin. & Plg. (FW.FR.I) Dept., Dt.27.12.92)
A female employee is eligible for  Maternity leave if only one child born before is alive, irrespective of whether a single child or twins were born on the second or subsequent confinements.
The advantages of increasing Maternity Leave from 90 to 120 days were extended to female teachers working in Aided Institutions on the same basis as female government employees, with the caveat that it must be offered to those with fewer than two surviving children.  (G.O.Ms.No.69, SE (PS.1) Dept., Dt.06.06.2003).
AP Women's Cooperative Finance's Managing Director was given permission to establish a unique provision for women employees. The provision would include regulations to provide maternity leave of 45 days and payment of a combined amount equal to a salary of 45 days during the maternity leave. (G.O.Rt.No.197, WDCW &DW (Est.) Dept., dt.14.05.03).
The competent authorities may grant married female Panchayat Secretaries appointed on a contract basis 120 days of maternity leave without pay.
Maternity Leave on full pay for married women employees of the State government has been increased from 120 to 180 days, on par with the government of India, subject to the proviso that it be awarded exclusively to those with less than two surviving children. (G.O.Ms.No.152, Fin. (FR.I) Dept., Dt.04.05.2010).
4. Miscarriage / Abortion Leave:
In the event of a miscarriage, including abortion, maternity leave may be given if the following conditions are met: a. The leave must not exceed 6 weeks; and b. The application for the leave must be accompanied by a certificate from a certified medical practitioner. (SR 1 under FR 101)
Based on the Medical Termination of Pregnancy Act of 1971, abortion is defined as a case of abortion for the purpose of providing a leave of up to 6 weeks when accompanied by a medical certificate.
Abortion leave must be given by the competent authorities to married female government employees who have fewer than two children. (Cir. Memo No.2415/401/PR.I/2006, Fin. (FR.I) Dept., Dt.01.07.2006).
5. Hospital Leave (FR 101 B) (Not debitable to leave account):
Applicable to specific employees listed in SR (2) of FR 101. (B). When held in hospital and receiving medical aid as an outpatient, this leave is on half-pay up to 6 months every three years of service. When the treatment is required due to intemperance or an irregular habit, it is not permissible.
Three months of the above six months can be paid in full if the hospitalization is because of an injury or disease contracted while on duty (Ruling 4).
6. Leave for Hysterectomy Surgery:
Special leave of up to 45 days may be granted to female employees who have hysterectomy surgery as advised by a Civil Surgeon, without debiting the individual's regular leave account and on payment of full salary. (G.O.Ms.No.52, Fin. (FR.I) Dept., Dt.01.04.2011)
7. Leave for Employment Abroad:
i. Employees of the government who want to work in another country, regardless of whether they are technical, non-technical, or clerical, should be allowed to apply for and secure jobs in another country. They can do so without having to file for voluntary retirement or leaving from their current position.
However, a few types of staff/officers whose services are regarded vital to this government would not be allowed to work abroad.
ii. A time of absence while working abroad will be treated as EOL without pay, but will not be considered a gap in service. It will not be factored into service perks such as raises, compensation, or time off. However, if the overseas company or employee pays a pension contribution, such periods will be counted toward the pension.
iii. Other Requirements:
a) No government dues are owed to the government servant.
b) No criminal charges have been filed or are being considered against the government employee in a court of law.
d) Only government employees with five years of continuous service are eligible to participate in the scheme.
d) Before taking any job abroad, a government employee shall acquire particular approval from the government.
e) A No Objection Certificate (to obtain a passport and work in another country) must be received from the government.
iv. This leave should not be used to find a job overseas; rather, it should be used to find work abroad. (U.O.Note No.13127-A/113/FR.I/98, Fin. & Plg. (FW.FR.I) Dept., Dt.13.05.98).
v. The scheme's benefit shall be paid to government employees in one lump sum or in installments during the course of their employment, but not for more than five years in total. (G.O.Ms.No.756, Fin. (FR.I) Dept., Dt.07.08.02).
8. Parental Leave:
Paternity leave on full pay may be granted by the appropriate authority to married male government employees. Whether temporary or permanent, they receive leave for a period of 15 days if the conditions are met.
With effect from 16.09.2005, it will be provided to those who have less than two surviving children.  (G.O.Ms.No.231, Finance (FR.I) Dept., Dt.16.09.2005). This can be obtained either before 15 days or within 6 months after the date of purchase of the delivery. (Memo No.20129-C/454/FR.I/2010, Fin. (FR.I) Dept., Dt.21.07.2010)
9. Casual Leave
Authority: Instructions 1 – 6, Annexure-VII of FR & SR and District Office Manual.
Casual leave is a concession that allows a government employee to be absent from duty for a brief amount of time without being considered on leave. In a calendar year, the maximum amount of casual leave that can be taken is 15 days. The portion of leave that has not been used expires at the conclusion of the calendar year.
Casual leave can be coupled with optional holidays, Sundays, or other authorized public holidays as long as the total time off does not exceed ten days. Casual leave granted to temporary and emergency government employees will be granted at the discretion of the sanctioning authority, taking into account the length of service provided by the government employee.
A government employee may be awarded half-day casual leave from 10.30 a.m. to 1.30 p.m. or 2.00 p.m. to 5.00 p.m. Every government employee is required to be on time by 10.30 a.m. Late attendance should be marked and entered in the late attendance register if it is more than 10 minutes late. One day CL should be deducted for every three late arrivals.
If the CL is unavailable in the foregoing year, the balance of late attendance in that year might be carried forward to the following calendar year for forfeiting CL. The Head of Office has the authority to grant leave. HODs should notify the government in the respective Administrative Department of their plan to use CL or OH. Every government employee shall keep a record of CLs used, including the number of CLs used, the reason for the use, and the balance. CL cannot be used in conjunction with ordinary leave, joining time, or vacation.
Contract Junior Lecturers or Lecturers working in Govt. Junior / Degree Colleges in the State could allow 1 day CL per month of actual contractual service on full pay, with the option of accumulating and using up to three days CL at a time. They could allow these leaves to the Contract Junior Lecturers or Lecturers working in the Govt. (Memo No. 12754/I.E.I/A1/2007-2, Higher Education (I.E.I/A1) Dept, Dt.27.02.2008).
Female teachers could take 5 extra CL days apart from the CLs and OHs they already had availed.  (G.O.Rt.No.374, Edn. (Ser.V) Dept., Dt.16.03.96)
10. Special Casual Leave:
(Instructions 7 – 10, Annexure-VII, FR & SR)
The reasons for granting special casual leaves to the government servants are as follows:
A Special CL for the same period beyond the above limits may be granted due to post-op problems, depending on MC production.
Regular leave or CL can be preceded or suffixed with the special CL for FP operation.
Other Cases
Special Casual Leave for Infectious Diseases (Rescinded or Cancelled):
Special leave for a period of up to 21 days, but in some cases, up to 30 days, may be sanctioned to a government servant when he is ordered by the Head of his office to be absent from duty on the certificate of a Medical Officer. This may be due to the presence of the following infectious diseases in his house, as per instruction 7(a)(i) (ii) of Annexure-VII, FR&SR.
Small Pox
Diptheria
Cholera
Cerebra spinal meningitis
Acute Influenza Pneumonia
Measles
Typhoid
Because medical treatment for the following infectious diseases has improved, the government has decided that no special casual leave shall be granted to government employees if they or any of their family members suffer from the diseases indicated above. (G.O.Ms.No.10, Fin. & Plg. (F.W.F.R.I) Dept., Dt. 24.01.92).
Compensatory Holidays (CCLs)
Annexure XII, FR&SR
A government employee who is required to report to work on a public holiday for any reason should be given another holiday on any working day in its place. A record of Compensatory Holidays earned and used should be kept for this purpose. Compensatory vacation is not permitted if they have gone to work on their own accord to clear the backlog of work.
It is likewise not acceptable to Gazetted Officers in State government Offices, whether in independent charge or in subordinate offices when they have reported to work on their own or under the guidance of a senior officer. (G.O.Ms.No.605, GA (Pol. B) Dept., dated 20.05.1972).
The ministerial staff below the rank of Superintendents, as well as all government personnel in the inferior service, including peons, will be eligible for a compensatory holiday in lieu of a holiday's turn duty. government employees such as Watchmen, Chowkidars, and others are exempt from this concession due to the nature of their jobs. (Govt. Memo No.6176/52-2, Govt. of Madras, Dt.15.10.52).
Compensatory vacations must be used within 6 months of the date they were earned, or they will expire. In any given year, no more than 10 compensatory holidays may be taken, but no more than 7 days may be accumulated. Compensatory Holidays earned in excess of this amount will be forfeited. (G.O.Ms.No.942, Public, Dt.17.10.1903).
Compensatory vacations can be coupled with unpaid time off, other authorized vacations, or voluntary vacations, as long as the total absence does not exceed 10 days. Compensatory Holidays may be added to normal leave as a prefix or suffix if the total absence exceeds ten days. (Govt. Memo No.2690/Pol.B/64-2, G.A.(P.O.B.) Dept., Dt.03.10.1964).
If a government employee is summoned to work on an optional vacation that he wishes to take but is denied due to the necessities of government business, the employee is entitled to a compensation holiday in lieu of the optional holiday so refused. However, an individual's total number of vacations, whether taken as an optional holiday or as a compensatory holiday, cannot exceed the annual maximum of five days. (G.O.Ms.No.528, GA (Pol. B) Dept., Dt.26.04.1961).
This concession does not apply to government employees who travel on public holidays in the course of their work. (Memo No.13112, Accts / 67-2, Dt.01.03.1958).
12. Child Care Leave
government has issued orders, G.O.Ms.No.209, Fin. (HRM.III) Dept., Dt. 21.11.2016, for women employees to take Child Care Leave for a period of three months, not to be more than 15 days in any one period of service, to look after two eldest children younger than 18 years (it is 22 years in the case of disabled children). The leaves could be for any of their needs such as examinations, sickness, and so on, in accordance with the following conditions:
i) It will only be permissible if the youngster is dependent on and lives with a government employee.
ii) During this leave, LTC is not available.
iii) The employee's leave account for child care must be stored in the appropriate proforma, along with the employee's SB.
iv) The Head of Office must guarantee that an employee's use of child care leave does not disrupt the office's operations.
v) It necessitates previous approval from a competent authority.
vi) It may be coupled with any type of qualifying leave, including Maternity Leave, with the exception of CL or SCL.
vii) It is also permissible throughout the probationary term.
The probationary period will be prolonged to that extent.
viii) The Leave Salary is paid on the pay drawn on the day before going on leave.
How can Deskera Help You?
Deskera People offers tools to help you manage your payroll, leaves, employee onboarding process, and managing employee expenses, all in a single system. With features like a flexible payment schedule, custom payroll components, detailed reports, customizable pay slips, scanning, and uploading expense, creating new leave types, and more, it makes your work simple.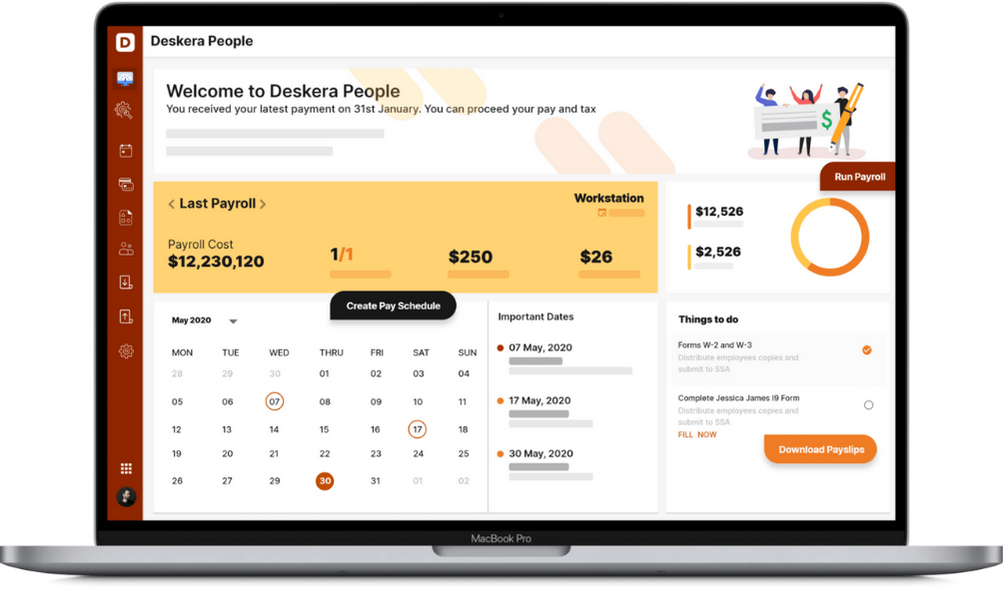 Try Deskera for Your Business Today
Sign Up for a Free Trial Now!
Key Takeaways
All firms and organizations have a fixed set of leaves that are awarded to their employees. The employees are entitled to a variety of leaves including casual leaves, medical leaves, and so on. Likewise, the government ensures that its employees enjoy the leaves awarded to them.
However, just like any other organization, the government, too, has predefined rules and regulations that need to be complied with before applying for any leave, or absence from duty.
Telangana Leave Rules is a document that encompasses these rules for the government employees deployed in the state of Telangana. The article represents the rules and hopes to have presented them in a simpler manner.
Related Articles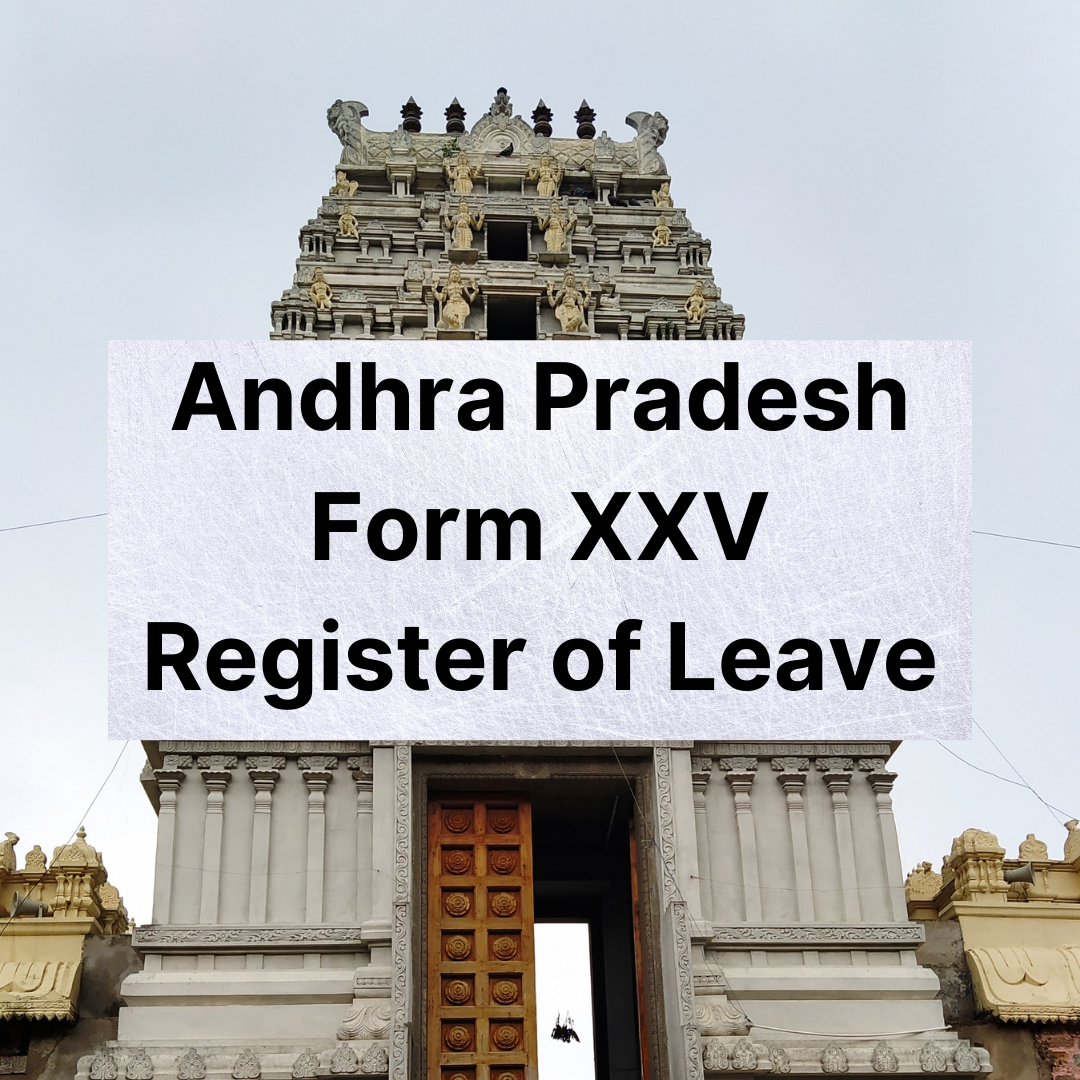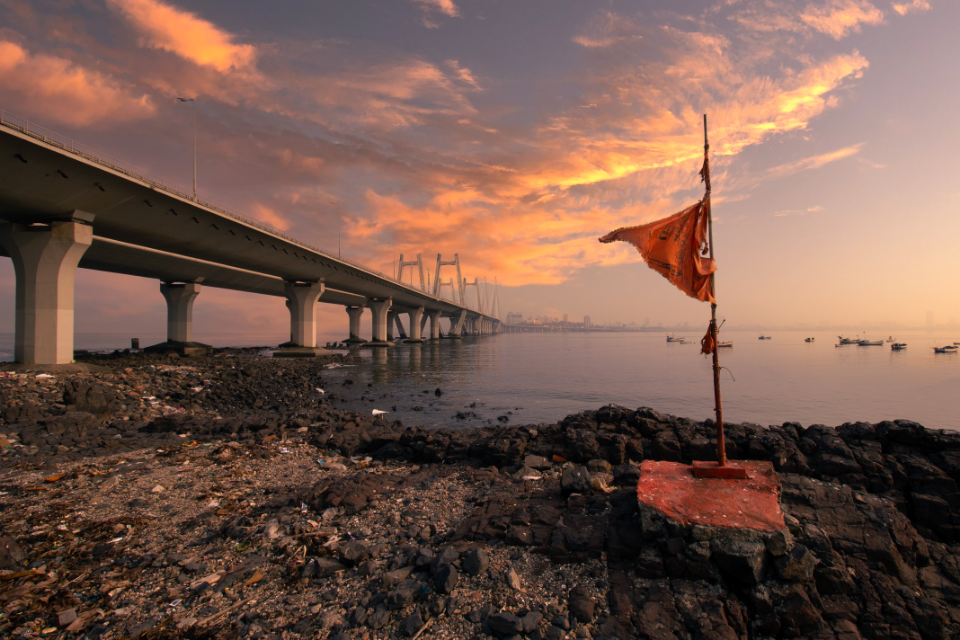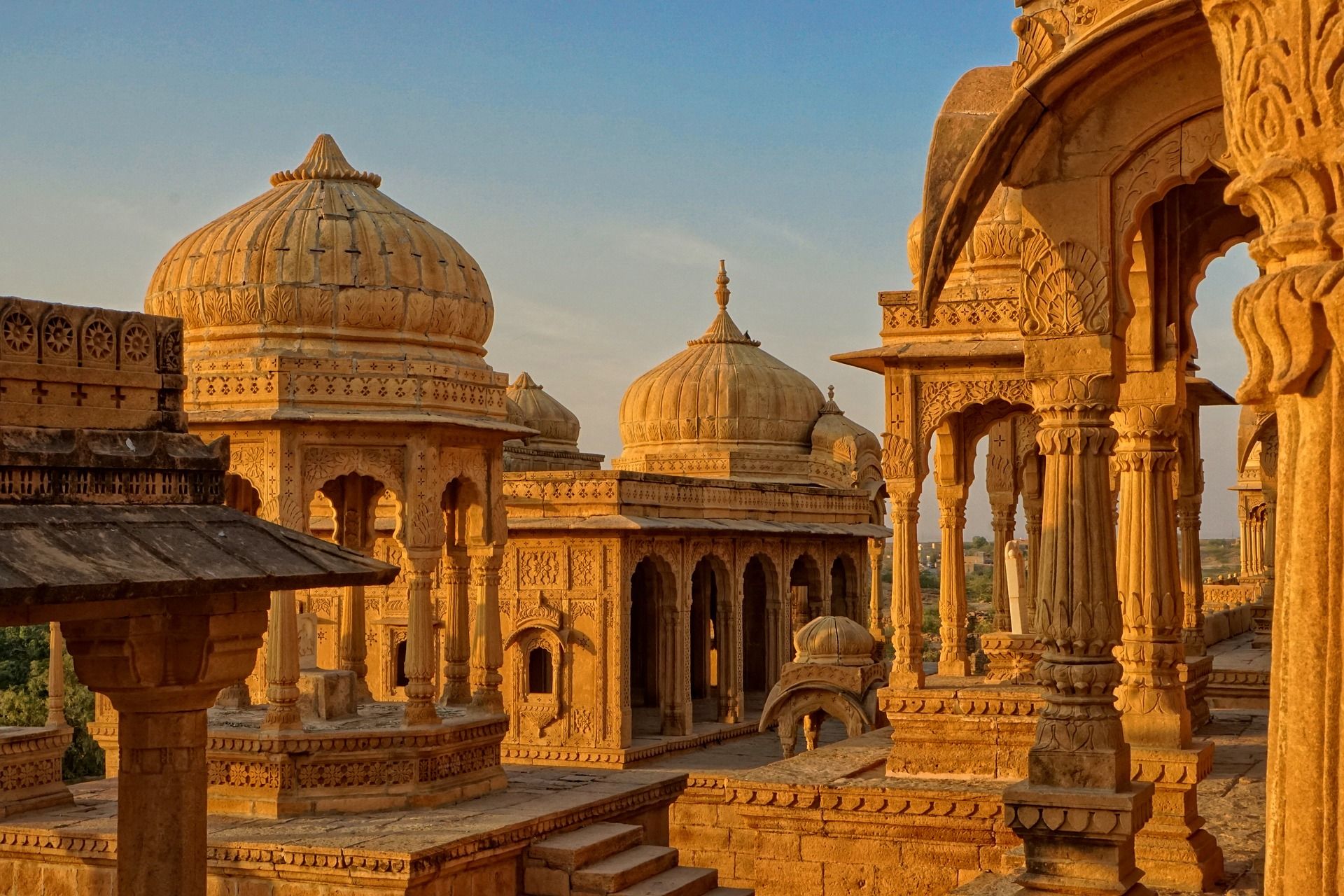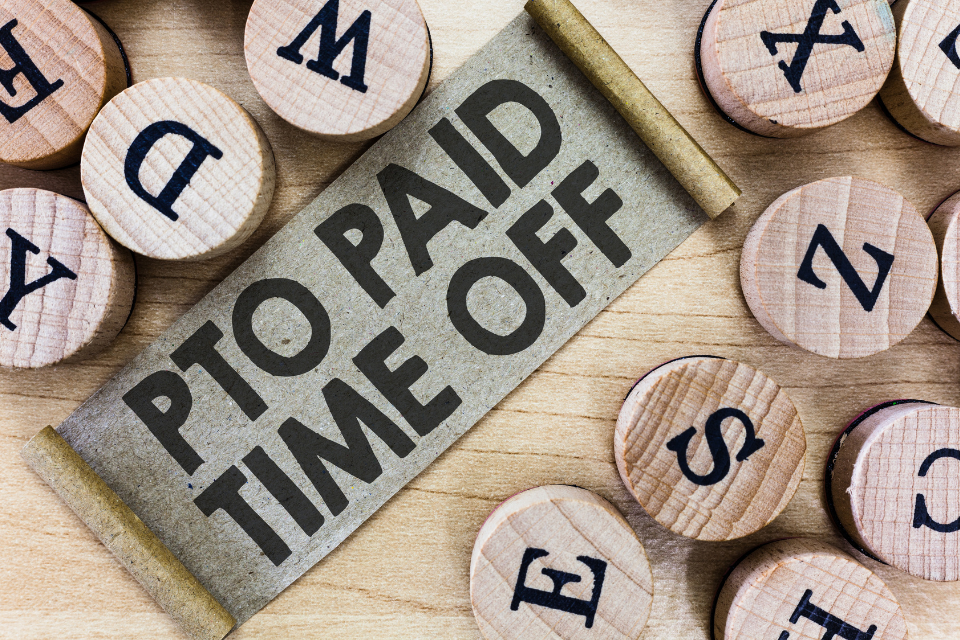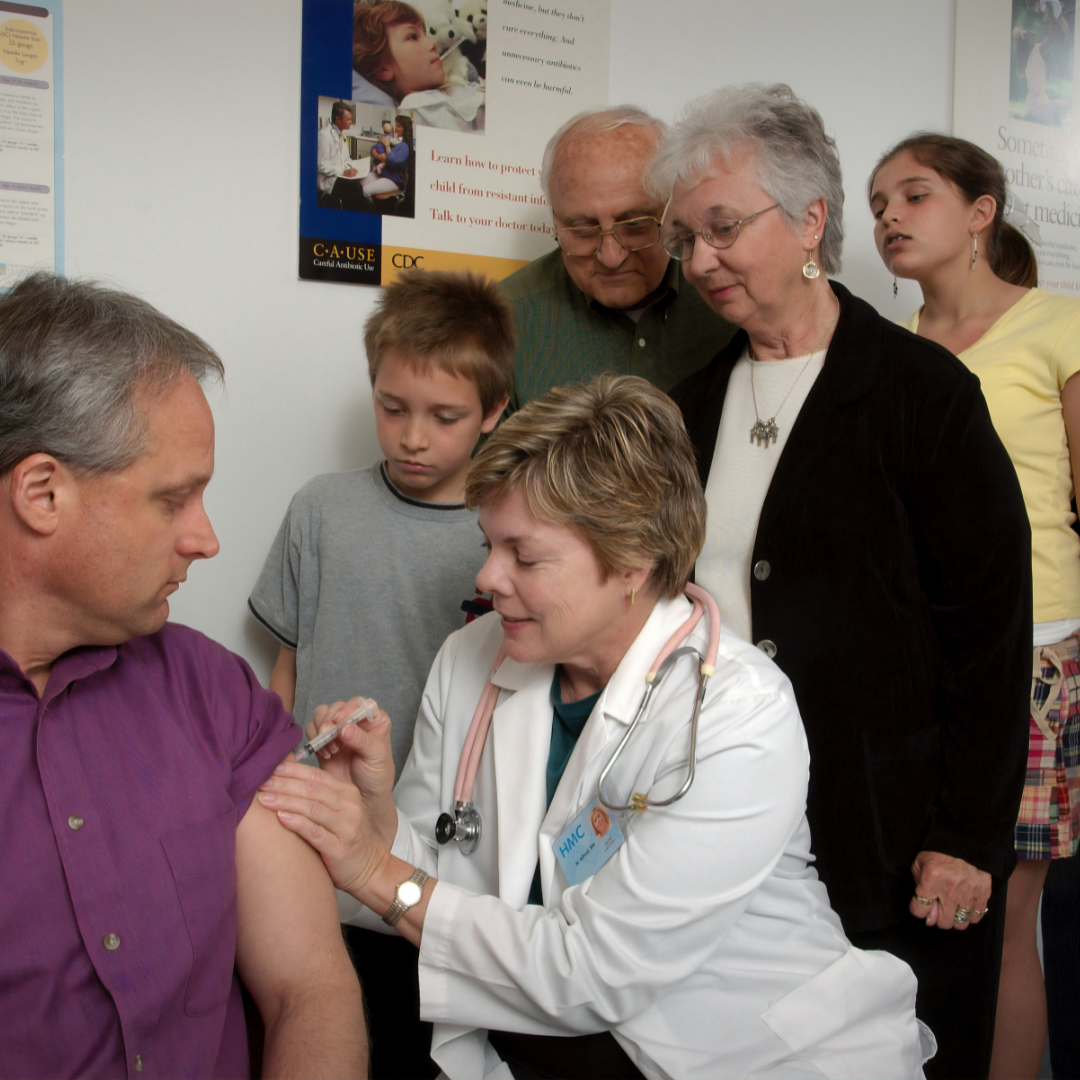 ---
---