The union territory of Puducherry on the southeast coast of India has several beaches, cultural sites, and parks. The union territory of Puducherry is a combination of three distinct regions: Puducherry, Karaikal, and Yanam. Numerous temples and monuments in Puducherry have been declared heritage sites by the Archaeological Survey of India (ASI).
This union territory is charming with its fascinating beaches, hill stations, and some awe-inspiring structures. So if you think of visiting this place sometime during the year, then it is better if you know your union territory holidays list 2022 in advance. There are 16 official holidays in Puducherry union territories, spread over more than four months.
Puducherry union territory's list of holidays in 2022 includes state holidays, Puducherry govt holidays, and other municipal holidays. These are the public holidays for Puducherry union territory.
Table of Contents
We have prepared this article to provide information about all the public holidays in Puducherry in 2022.
Which Are the Main Categories of Holidays in 2022 in Puducherry?
India has a rich cultural heritage and is home to some of the most beautiful places on earth. It is also a country steeped in tradition and has a remarkable history. Every year, many holidays are celebrated in India, which can be attributed to various reasons like national, religious, cultural, and so on.
Holidays in Puducherry are an integral part of the culture and tradition of this union territory. These days are celebrated with great pomp and show. Some of them are on a national level, while some are observed only in the union territory. A holiday is a day, usually provided by companies and organizations, allowing employees time off work.
The main categories of holidays in 2022 in Puducherry are:
National Holidays
The National Holidays in India are the days on which the Government of India proclaims a public holiday on respect or remembrance. It's observed in all of the states in India, with most offices and businesses closed.
State Holidays
India has several state holidays and festivals celebrated in the country by people belonging to all religions and communities. The major festivals celebrated with great zeal and enthusiasm in India are distinguished by the respective states and their traditions.
Many of these holidays are religious or cultural, while the government has introduced others to promote social harmony.
List of Puducherry Holidays in 2022- An Overview
Puducherry union territory is a small state in India known as Pondicherry. It is considered to be one of the union territories in India. The state has its government, which has its legislature and chief minister.
The residents of Puducherry are French, Tamil, and Malayalee people. The culture of this place is vibrant and diverse. The main languages spoken here are Tamil and French.
The region has a rich cultural heritage and is home to various religious sites and pilgrimage destinations. The French established this territory during their occupation of India.
Holidays in India are a mix of religious, social, and cultural festivals. There are many festivals in India that are celebrated by people belonging to different religions and communities.
The official holidays are declared by the government of each state or union territory, while local or national celebrations observe other holidays.
The following is the list of the significant holidays in 2022 in Puducherry:
| | |
| --- | --- |
| Date and Day | Name of the Holiday |
| 1st January, Saturday | New Year's Day |
| 14th January, Friday | Pongal and Makar Sankranti |
| 15th January, Saturday | Mattu Pongal and Thiruvalluvar Day |
| 26th January, Wednesday | Republic Day |
| 14th April, Thursday | Dr Babasaheb Ambedkar's birthday and Tamil New Year |
| 15th April, Friday | Good Friday |
| 3rd May, Tuesday | Eid-Ul-Fitr |
| 10th July, Sunday | Eid-Ul-Alha |
| 15th August, Monday | Independence Day |
| 16th August, Tuesday | Transfer Day |
| 31st August, Wednesday | Ganesh Chaturthi |
| 4th October, Tuesday | Saraswati Pooja/ Ayudha Pooja |
| 8th October, Saturday | Prophet Muhammed's birthday |
| 24th October, Monday | Diwali |
| 1st November, Tuesday | Liberation day |
| 25th December, Sunday | Christmas |
Depiction of the Significance of the List in Puducherry Holidays 2022
The Puducherry holidays 2022 list is the list of all the days that are going to be observed as government holidays in Puducherry. The list is handy for people who live in this region and are looking forward to traveling. It is also helpful for tourists who plan their trip well in advance to schedule their vacations accordingly.
The Puducherry holidays 2022 list includes many holidays, including religious ones, national days, and cultural celebrations. These days are important because they allow people to celebrate their culture and traditions with others worldwide.
The list of holidays 2022 in India is the official calendar by the Government of India, which contains all the festivals and important days of the year. The celebrations have a lot of significance attached to them because it is an occasion when people come together to celebrate freedom and the unity in diversity motto for the country.
In this regard, the employees will get time with their family and friends on many occasions where they can celebrate the days with great enthusiasm and zeal. Festivals like Pongal, Makar Sankranti, Eid, Ganesh Chaturthi, Diwali, and Christmas are critical to the people of Puducherry.
The list's significance is that it has been prepared to remember the religious festivals, cultural events, and other essential occasions celebrated in Puducherry. The list includes all public holidays in 2022 in India and some major festivals celebrated in India.
Why do we need a List of Holidays 2022 in Puducherry?
The union territory has its legislature and a judicial system separate from mainland India. It is also considered an ideal tourist destination for its rich culture, history, and heritage. The government has announced the holiday schedule to avoid inconvenience to the city's tourists and residents.
However, it is to be noted that some festivals fall on different dates in different states.
The Puducherry state in India is an exciting place to visit. It has many tourist attractions, such as beaches, waterfalls, hills, and temples. If you are planning a holiday to this destination or are already there, here is a list of the holidays celebrated in Puducherry during 2022.
The list that the government of India prepares is one of the best and most authentic sources for holidays in India. The list gives us a clear idea of the number of public holidays a year. There are 16 public holidays in Puducherry during this year 2022.
The Indian holiday calendar is filled with festivals and religious celebrations. Many popular holidays fall on a fixed date each year, such as Independence Day, Republic Day, and Gandhi Jayanti. However, many important religious festivals are celebrated according to the lunar calendar.
The most important festivals in India include Diwali (the festival of lights), Holi (the festival of colors), Dussehra and Eid al-Fitr, or Eid ul Adha (the festival of sacrifice). Some other popular religious holidays include Muharram, Navratri, Shivratri, and Gurpurab.
Every festival has its significance and importance in our life. People from different states celebrate different festivals.
Conclusion
It is necessary for us to be aware of the exact dates and information about the celebration so that we are aware. Many times people have to travel or have important business or have to go abroad and not aware of some festivals, so they are not able to celebrate the festival with their family members.
The list of holidays 2022 is the most definitive and comprehensive guide of national holidays that can be readily accessed online. The list includes the holiday's official name, its celebration date, the state where it is observed, and further relevant information. This list is updated annually by our tedious research.
How can Deskera Help You?
Deskera People has the tools to help you manage your payroll, leaves, employee onboarding process, and managing employee expenses, all in a single system. With features like a flexible payment schedule, custom payroll components, detailed reports, customizable pay slips, scanning, and uploading expenses, and creating new leave types, it makes your work simple.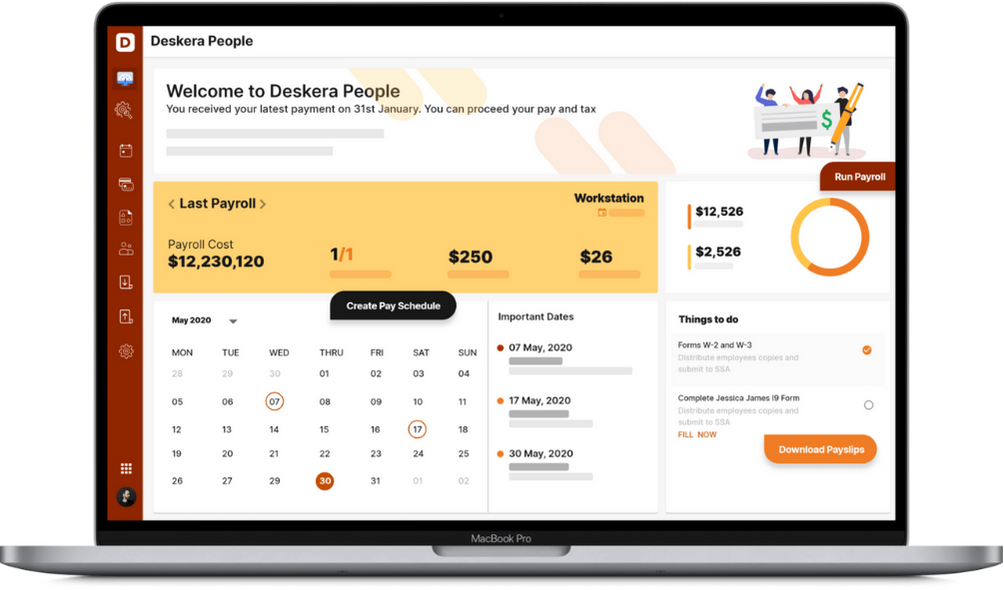 Try Deskera for Your Business Today
Sign Up for a Free Trial Now!
Key Takeaways
There are many religious days in India as well as in union territories like Puducherry, as there are other festivals which have great importance in India every year, thousands of pilgrims from all over the world come together to celebrate
These holidays in 2022 give a break from the daily work routine, and in return, it brings hope for new joys and happiness
The celebration of each festival is different, but their significance remains the same, which is to unite families and strengthen friendship bonds with loved ones
The tourism business relies heavily on people and groups traveling to unique, thriving destinations during certain seasons or holidays in 2022
As a result, travel companies have begun to sell specialized packages or even offer deals and discounts for specific holidays to help drive visitor traffic
To remain in the business with the same enthusiasm, we need to analyze the future and make plans accordingly
This way, our workload will be optimized, and we will have time to spare for the unplanned workload
Deskera helps you with managing your leaves and work so that the workflow and operations remain smooth and unaffected; hence, holiday lists come in handy
Holidays lists help to save time for individuals who are busy in their professional life, as well as helps them to schedule their work or vacations in a better way
This can also be used as a first reference or model by employers or both the public and private sectors to fix the holidays for their employees
Related Articles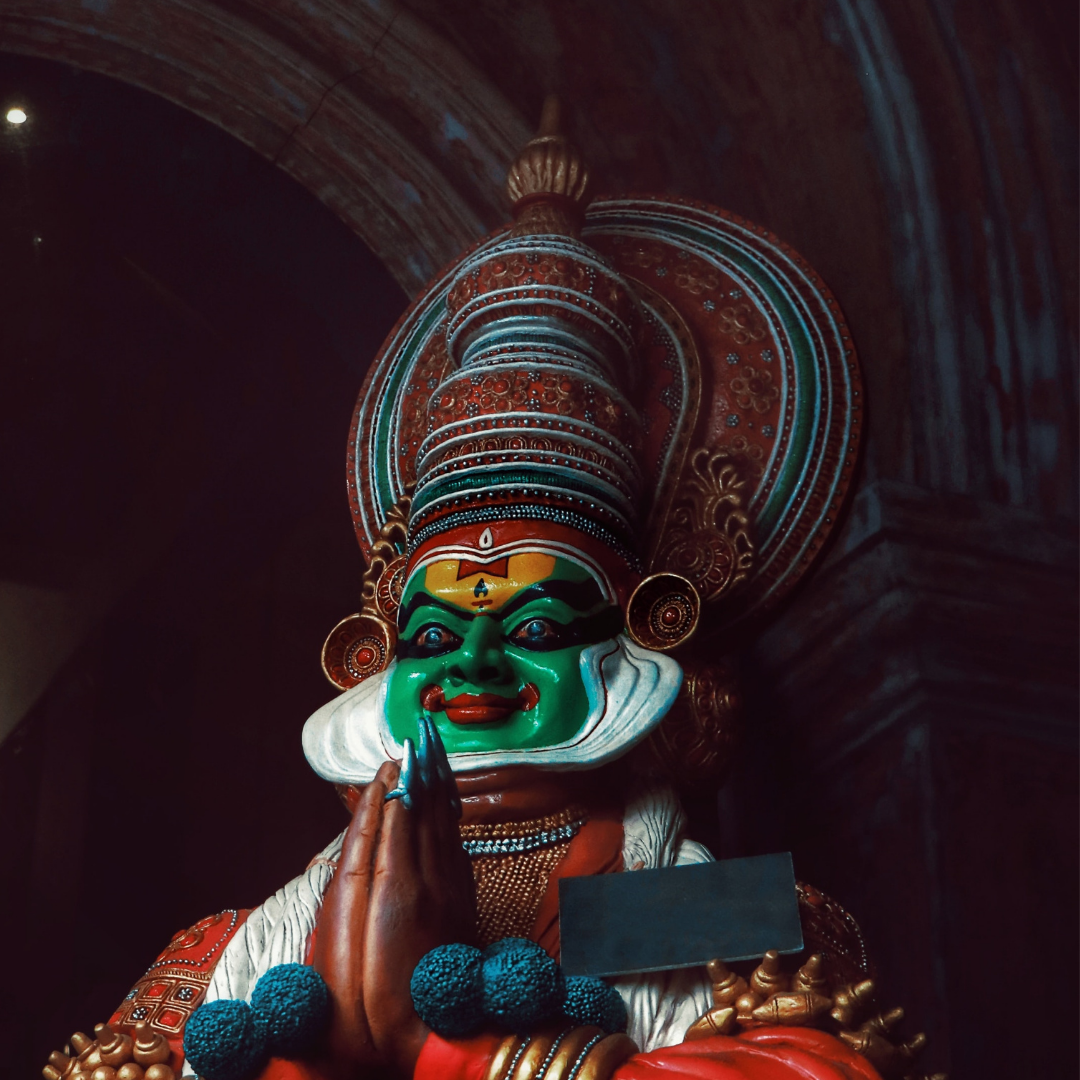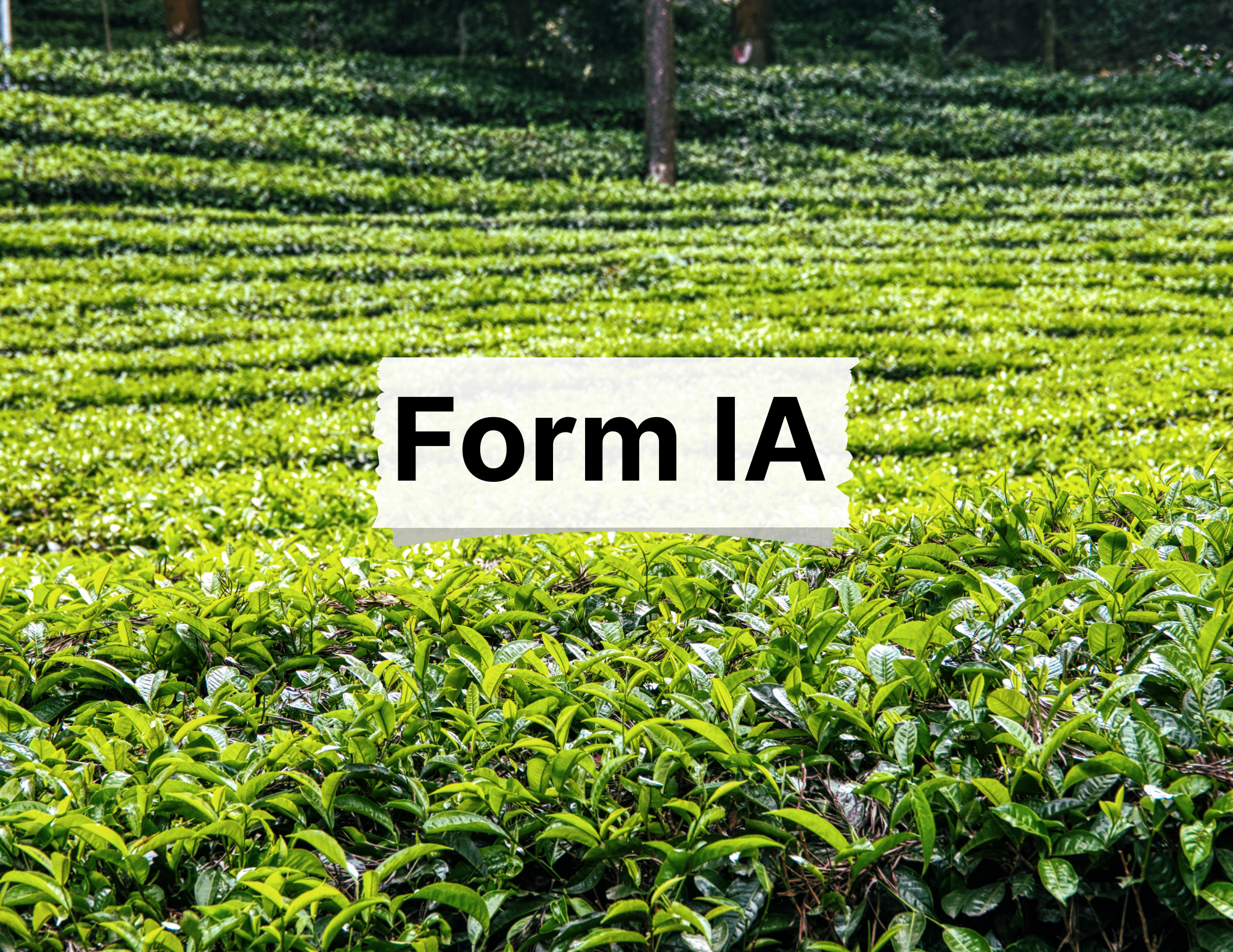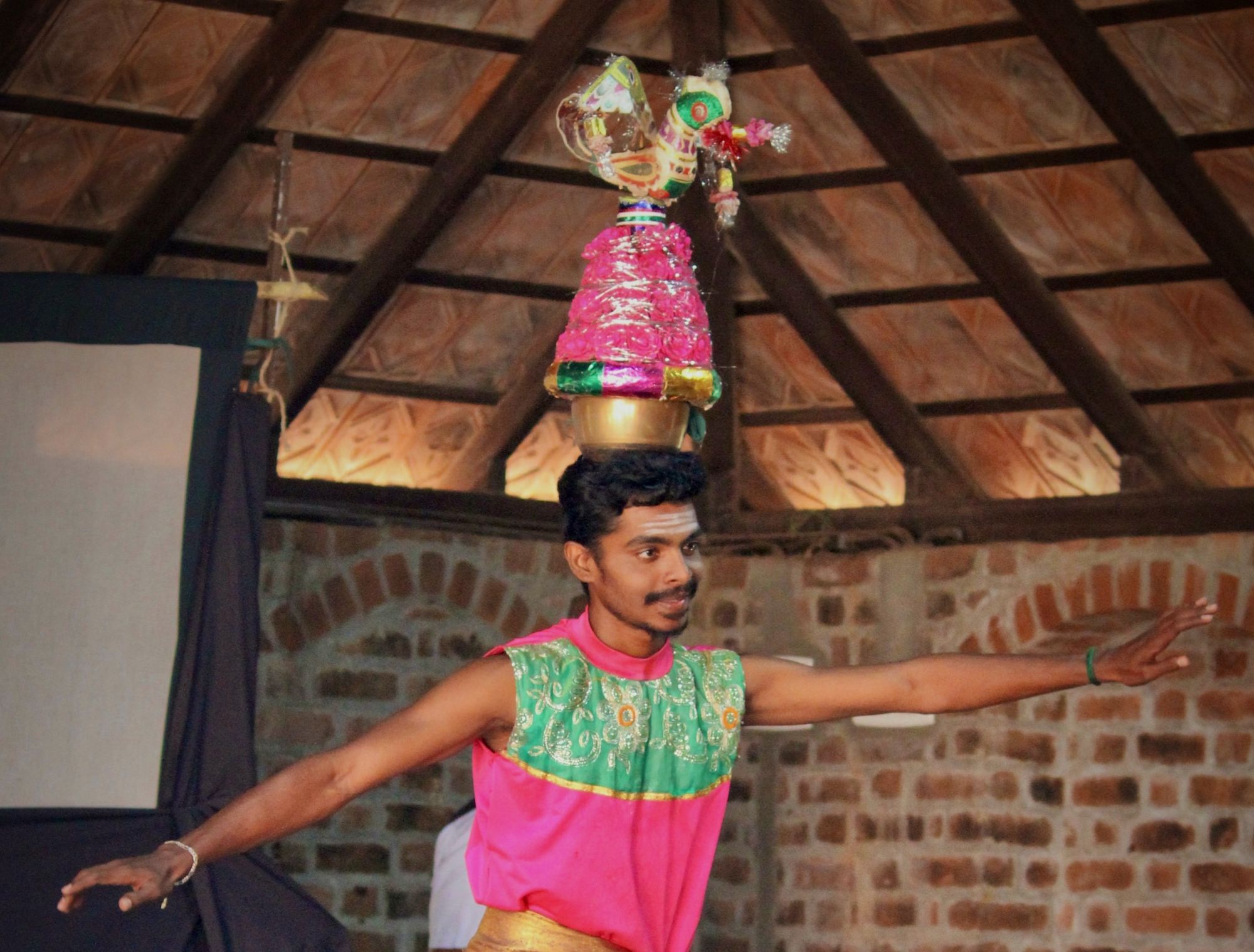 ---
---