Financial technology—FinTech for short—describes the evolving intersection of financial services and technology. The term FinTech is often used around in the media and in casual conversation. While many use the term FinTech, its specific meaning often gets lost somewhere along the way.
Many startups use technology to offer existing manual financial serviccryes at lower costs and usually offer new tech-driven solutions. Incumbent and nascent financial firms look to acquire or work with startups to drive innovation. Many technology companies provide payment tools. These can all be seen as FinTech.
What Does a FinTech Company Look Like? Who's Doing This?
When people think of FinTech, they often think about startups or companies breaking into arenas that banks and other legacy financial institutions have always dominated. However, there are many types of FinTech companies. Let's have a look at some of them below:
• Some large, well-established financial institutions such as Bank of America, Chase, Wells Fargo, and Allstate. We sometimes refer to these as "incumbents."
• The big tech companies that are active in the financial services space but not exclusively focused just on finance, such as Apple, Google, Facebook, and Twitter.
• Companies that provide technology that facilitates financial services transactions or provide infrastructure. This type includes companies like MasterCard, Fiserv, First Data, various financial market utilities, and exchanges such as NASDAQ.
• Disruptor type are fast-moving companies often startups, focused on a particular innovative technology or process. Such companies include Stripe (mobile payments), Betterment (automated investing), Prosper (peer-to-peer lending), Moven (retail banking), and Lemonade (insurance).
• Many accountancy and business advisory firms use ERP softwares like Deskera to automate their day-to-day business processes. By using ERP softwares, companies can increase their productivity in its accounts department.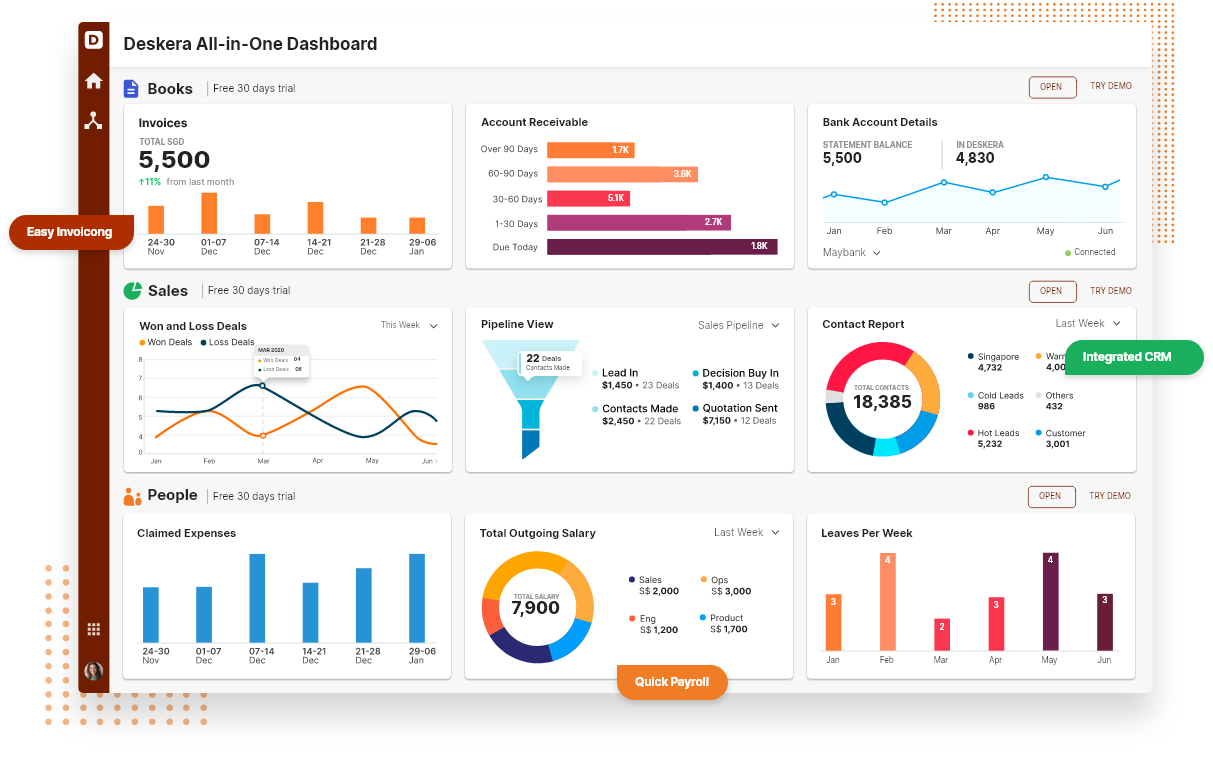 FinTech was considered as a means to an end, a platform that acts as a center that processes data.  However, with the growing digital age and with COVID-19 impacting the economy, there have also been noteworthy demographic shifts in the way people think and their tech needs. The use of online or mobile apps or sites is preferred by all.
Now, FinTech has become the basis for end-to-end processing of communications through cloud services.
Let us take a look at 6 industries that are being disrupted by FinTech in 2020.
6 Industries being Disrupted by FinTech
Let us look at how is FinTech being used in 2020 and what are some of its traditional uses?
1. Crowdfunding Platform
Many companies like Patreon, Kickstarter, GoFundMe, and others are examples of the range of FinTech outside of traditional banking. Basically, crowdfunding platforms allow internet and app users to receive or send money from others on their platform and have allowed individuals or businesses to pool funding from various sources all in the same place.
Instead of traditionally taking a loan from a bank, it is now possible to go straight to investors for support for a company or a project. Their applications can range from family and friends funding to fan and patron funding. The number of crowdfunding platforms has increased over the last few years.
2. Blockchain and Cryptocurrency
Cryptocurrency and blockchain are examples of FinTech. Cryptocurrency exchange platforms like Coinbase and Gemini connect users to buying or selling cryptocurrencies like bitcoin or litecoin. Similarly, blockchain services like BlockVerify help reduce fraud by keeping provenance data on the blockchain. In recent years, cryptocurrency has certainly taken parts of the investment world by storm.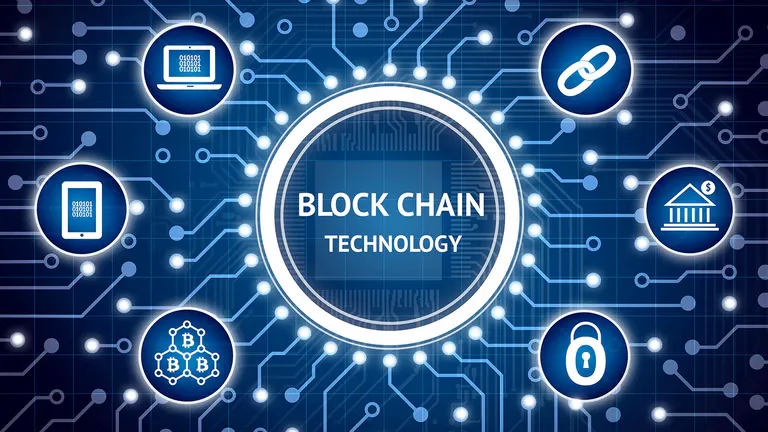 3. Mobile Payments
The mobile payment method has become the norm in today's generation. Almost everyone with a smartphone uses some form of mobile payments. Mobile payment technology allows consumers to exchange money and payments online or on mobile devices - including popular payment app PayPal or Venmo. Apple and Alibaba got into the mobile payment business with Apple Pay or Alipay.
4. Insurance
FinTech has even disrupted the insurance industry. It is also known as Insurtech. In fact, insurtech has come to include everything from life insurance to car insurance and basic data protection.
Insurtech startups are increasingly attracting funding, like insurance startup Oscar Health. Also famous personal finance company Credit Karma has gained value over the years.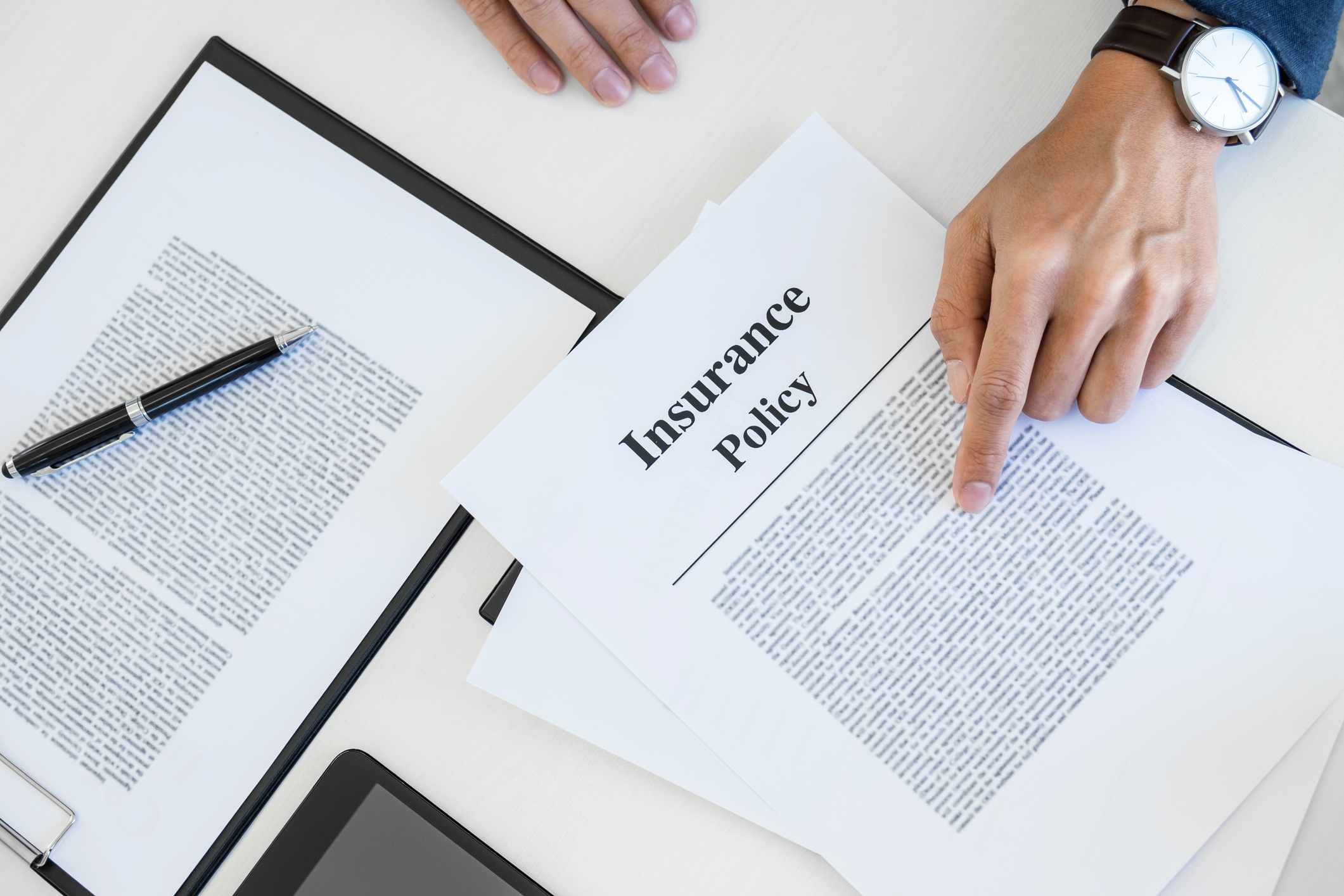 5. Robo-Advising and Stock-Trading Apps
Asset management sector provide algorithm-based asset recommendations and portfolio management that have increased efficiency and lowered costs. Popular robo-advising services include Betterment and Ellevest.
Development of stock-trading apps are one of the more popular and bigger innovations in the FinTech space. While once investors had to go directly to a stock exchange like the NYSE or Nasdaq, now, investors can buy and sell stocks at the tap of a finger on their mobile device using apps like Robinhood or Acorns.
6. Budgeting Apps
One of the common uses of FinTech is budgeting apps for consumers. These apps have grown exponentially in popularity over the years.
Previously, consumers had to create their own budgets, gather checks, or navigate excel spreadsheets to track their finances. Fintech revolution has prompted the development of financial services apps.
Consumers now can easily and efficiently keep track of their income, expenses. Some budgeting apps like Intuit's Mint help consumers track their income, monthly payments, expenditures and more, all on their mobile device.
What Are the Potential Benefits of Fintech?
Simplicity, Speed and Convenience -  Fintech products tend to be delivered online and so are easier and quicker for consumers to access
Provide with Greater and Better Choices - Consumers benefit from a wider choice of products and services as they can be bought remotely, regardless of location.
Better and Cheaper Deals - FinTech companies need not invest money in a physical infrastructure like a branch network saving costs
Personalised Products as per Customer Needs - Technology allows FinTech companies to manage, collect and store information on their customers so they may be able to offer consumers more personalised products or services.
What Are the Potential Risks of Fintech?
Rights of consumers are unclear - Fintech companies may be new to the financial industry and use different business models to traditional providers. This can make it harder to regulate your rights if something goes wrong.
Making a rash decision - Products that are bought online without ever meeting anyone face-to-face, makes it easier for consumers to make quick, uninformed or risky decisions
Technology-based risks - Financial products that are bought online may leave you exposed to technology based risks. For example, your personal data could be misused or you may fall victim to cybercrime.
Financial exclusion - Technology increases choice and access for most internet savvy consumers.However, it can exclude those who don't know how to use the internet or devices like computers, smartphones and tablets.
What Does Fintech Hold for the Future?
Nobody knows what FinTech innovations are on the horizon, and this uncertainty is exacerbated by the pandemic's chaos.
FinTechs, like their customers, have suffered financial setbacks. Some companies have had to downsize or furlough staff. While others are struggling to secure investor funding amid hasty transitions to virtual meetings with venture capitals. However, demand for FinTech has perhaps never been higher. Businesses and banking customers increasingly rely on technology to help them navigate their financial livelihoods.
Its predicted that an economic recovery will go hand in hand with new opportunities for FinTechs. This is particularly true in a business environment that's become instantly more amenable to digital financial services and e-commerce.
Long-term trends for the future of FinTech will remain relatively intact. It seems consolidation, partnerships and continued collaborations between legacy banks and FinTechs seem imminent.
What's the bottom line?
FinTech will continue to be a major player in the global economy, business landscape and fabric of modern society at large. The field is widespread, rapidly growing and is here to stay.
Related Articles