As employees, we all love to get paid. But if you are an SMB owner, time spent on manual payroll calculations. It is a nightmare! Keep reading to wake up from this bad dream.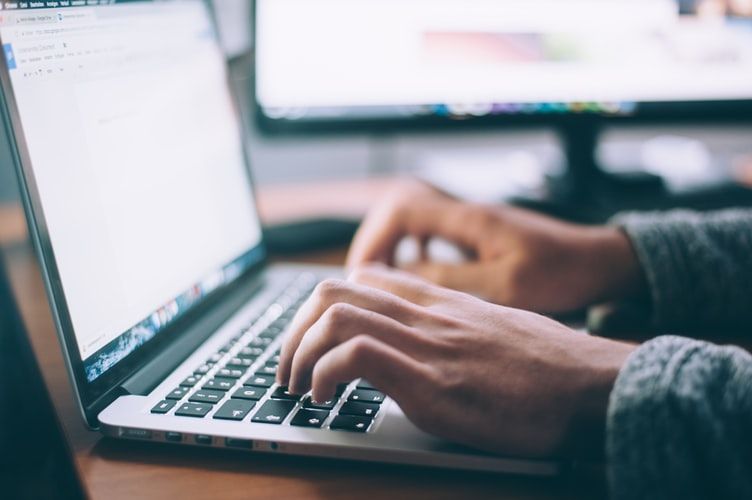 As employees, we all love to get paid. But if you are an SMB owner, time spent on manual payroll calculations. It is a nightmare! Keep reading to wake up from this bad dream.
If your regular business weren't stressful enough, every month-end, you/ your accountant would start the payroll calculation routine. You have to manually enter timesheet data in spreadsheets and do calculations for CPF, levy, and deductions. Then, you have to deposit those payroll payments into different bank accounts and submit CPF timely.  It is also mandatory to provide itemized payslips to all employees. And no one cares even if you have a small headcount. Failure to comply with this payroll rule can subject your company to fines between S$100 to S$200 per employee or occurrence.

To add to your woes, it becomes more troublesome when an employee complains of an error in their payroll, and you deep dive into your calculations again to find out what went wrong. What a harrowing time! Oh, and how can we forget the annual AIS payroll filing and IRAS submissions, when you scramble to collate all the payroll workings of the last year! Things are worse if you are still working out of physical "ledgers" and have not upgraded to excel spreadsheets. Sigh!
Save Money, Save Time & Receive $2,500 Pay-out" – How Singapore F&B and Retail SMEs can benefit from the latest Bonus.
What if………. there's a payroll solution where not only you save a massive amount of time, money, and energy, but also GET PAID, to pay your employees "effectively." "Whoa. That's crazy. I must know more." Did you know that any Singapore registered SMB in Retail or F&B sector is eligible to receive a $2,500 payout, just* by running the payroll for its employees efficiently! The pay-out is part of the "DRB" package (Digital Resilience Bonus) announced by the govt under the Fortitude Budget.  The goal of this bonus package is to make businesses more "high-tech."

But you have always hated technology and do not want to move away from the age-old pen-paper way of working. Becoming more high-tech sounds cumbersome. Do not fret; let us list how automating your HR and payroll services can pave the path to success.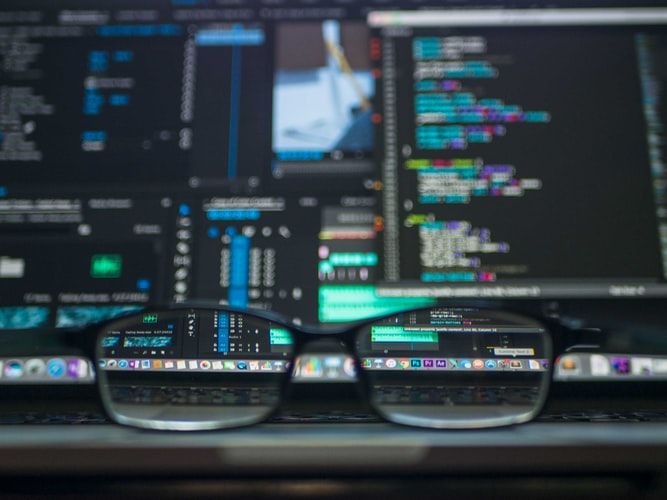 1. Record attendance and absenteeism: One of the most significant advantages of HR and payroll services software is that you are paying your employees precisely. With approved HR and payroll services software, you'll rest assured of being compliant with the rules of paying extra time properly. With online timesheet data integrating directly with HR and payroll services software, there will be no more manual tracking, and you can address problems like absenteeism, etc. For example, employees that clock-in late in the morning. The HR and payroll services system will automatically calculate the hours worked and generate the payroll.

2. Reduce redundant data entry and processes: Routine HR and payroll tasks suck time and energy from management that could be spent on other things. Using a simple HR and payroll services software, an SMBs owner can eliminate the process of info accumulation, since payroll data entered once can be replicated monthly. Data for attendance, leave, expense reimbursement can flow directly into the software for payroll calculation. Reducing repetitive administrative tasks and automating some payroll processes within a company will improve the overall efficiency.

3. Time and Cost-saving: No more making different bank entries for payroll disbursal or CPF. The HR and payroll services system will generate GIRO data files that can be sent directly to the bank for further processing, instead of issuing paper cheques for payroll. SMBs can go paperless, and Signatures on offer letters and contracts can be done online. Printing costs can also be cut down as there'll be no need to distribute pay slip receipts, and employees can log in to the HR and payroll services software and be able to see the details online.

4. Statutory payroll-related filings. All automated: Pay correct payroll tax and statutory dues effectively. SMBs can choose to automate tax filings in the HR and payroll services and deliver them before due dates, thereby avoiding fines for failure to comply. In case there is any payroll tax rate change, the applicable tax will be updated automatically in cloud-based HR and payroll services systems.

5. Manage Employees effectively: A robust HR and payroll services software will make it simpler to make changes to include new workers or when an employee quits. The alterations will be much hassle-free, even if these events occur in the middle of the month. The HR and payroll services system can help the hiring of new employees by maintaining the electronic records of applicants. Scalable HR and payroll services software will help throughout the expansion and evolution of the SMB, making room for data collection of new employees and discarding irrelevant information of past employees beyond a specific date, which might no longer be required by the company.

6. Improved access to information: Since the data will now be stored in one place, reporting can be more efficient. It makes access to compliance data simple. It also means there is a central repository in the HR and payroll services software for information such as employee handbooks, procedures, and safety guidelines.

7. Increased Portability: Advanced HR and payroll services solutions have mobile apps that enable users to access data and information from anywhere in the world via a secure sign-on process. So if you are traveling and have to run the payroll, it can be done only at the touch of a button on the mobile app. Employees can check their payroll-related data on the go using the mobile app.

8. Accurate Report Generation: Generating custom reports will be a boon if you have the right HR and payroll services software. To have an overview of an employee's attendance, simply order an ad-hoc report. The HR and payroll services system can also track and generate reports for monthly payroll comparison, balance leave (Annual/ sick/ childcare, etc.) available for an employee.

9. Reduce Paperwork: HR and payroll services software will help you to keep all employee data in one place and create any document quickly based on this information. You will no longer have to go through the piles of papers to look for employment history, licenses, certifications, education, skills, performance, and compensation information.

10. Automated Reminders: You can set up automatic reminders of any project deadlines, organizational events, or other payroll notifications to all or particular employee in the company and facilitate the employees to respond or acknowledge the message. The manager can thus save time in sending emails to the person and tracking for their response.

11. Secured Access: The HR and payroll services software is completely secure and provides access only to authenticated users. All employees are provided with individual account & login credentials. A cloud-based HR and payroll services software automatically keeps an eye on changing laws, data privacy that might affect your company's compliance. With the stringent PDPA laws, It is the responsibility of an employer to be sure that employee payroll and personal data is not misused and protected. Any security breach or lawsuits can be avoided if the SMB has a robust and secure HR and payroll services software.

12. Helps in Appraisal & Performance Management: We all know that annual performance appraisal is enough to make both the employee and the manager stressed. However, having accurate data to back up job performance, and knowing that you and your employee are on the same wavelength before the meeting even occurs, can alleviate the stress. Using the Appraisal feature of the HR and payroll services software, you can assign tasks and responsibilities to your employees.  Managers can set better goals for employees in terms of their sales and revenue targets. They can lay down the key performance indicators across different employee designations, thus, increasing employee efficiency. It can help the employees channel their talents towards organizational goals and make adjustments and improvements to their work based on this data. Such a framework provides useful feedback, accountability, and efficient documentation for performance outcomes.

13. Improved Employee Self-service: This is one of the most in-demand features of modern HR and payroll services software. Employees often have numerous questions about salaries, leave company policies, etc. But it is challenging for an SMB Owner to answer all these questions individually for even a handful of workers. Now, if an employee wants to check their payroll data, available paid time off, paid sick leave, or whether they the eligible to work remotely, they can do it themselves. Giving employees the ability to access as well as update their data saves a lot of time and money for the company. Also, it benefits them with more accurate, transparent, and timely information. Employees can update crucial personal info, including certifications, addresses, emergency contact, and phone numbers. Getting details directly from the employees increases efficiency and reduces errors.

14. Help employees grow their learning: Many HR and payroll services software allows for an e-learning feature. Employers can upload training and development programs relevant to the organization. Eligible employees can complete these courses at their own pace.  Such solutions enhance employee engagement by providing a way for employees to continue their education.

15. Improve Communication with employees:  Covid-19 has led to the ever-growing trend of working remotely.  In such a scenario, the HR forum/ Intranet portal/ blog is an excellent way of communicating with employees. People can comment on current issues and discuss ongoing topics. Open communication platforms This not only empowers employees to express their opinion but also crucial for employees working remotely to participate and connect with the head office.

16. Know-Your-Colleagues Directory: Employees can upload a short biography, hobbies interests, areas of expertise are a great initiative towards enabling good working relationships.
17. Expense Management: Gone are the days when you have to deal with a massive stack of papers to process employee claims. Employees can use the expense management system to submit their claims requests online and submit receipts electronically. Some HR and payroll services software also allows for the scanning of receipts and automatic filing of claims—features like these help improve employee satisfaction.

18. Hiring & On-boarding: Once your organization grows in size, this feature of an HR and payroll services software can assist you in recruitment. You can organize the pool of applicants for future reference, assign interviewer for a particular job role. A feature like "Internal Job Posting" can also help your current set of employees to apply for suitable positions in different departments/locations of your organization.

Sounds great, right? HR and payroll services software can benefit SMBs by improving their overall growth, increase business productivity, and enhance their position in the global marketplace. So prepare a checklist for what your organization's needs are and research which solution provider offers the features that are most useful and important to you.

Let us now see some additional criteria to be eligible for the DRB payout. Since many SMBes are suffering due to the Covid-19 pandemics, the government wants to support enterprises by uplifting their digital capabilities, adhering simultaneously to the safe-distancing measures.  Being an F&B outlet, you can continue servicing your clients by using Digital Ordering Software (for Dine-in/Takeaway). The retail outlets can seamlessly manage their stock using the latest easy-to-use Inventory Management System. The government has an approved list of vendors who provide these services.

To help you become more high-tech, you can avail services of the "Digital Ambassadors" appointed by the government who will assist you step-by-step to become a more resilient business owner.
Mandatory Baseline for DRB
Check whether your UEN falls under the Food Services or Retail sectors?
Food Services: include restaurants, cafes, snack bars, and food kiosks, bakeries, fast food outlets, food caterers, canteens, food courts, coffee shops, and eating houses. Retail enterprises include SMBs in footwear, bags, clothing, furniture, jewelry, watches, cosmetics, hardware, pet supplies, toys, books, handphones, and computer hardware.
Was your UEN incorporated on or before 26 May 2020?
Does your UEN have an active PayNow Corporate account?
Is your UEN on the Peppol e-invoicing network?

If your answer is 'Yes' to all the above, you can proceed for Category 1 - Business Process Solutions ($2,500 payout).
You can get payroll automation and digitalize your business with Deskera.

---
---