The National Industrial Classification 2008 (NIC-2008) is an update of the NIC-2004. Further, the UN Statistical Commission, at its 38th session, recommended — countries either adopt national versions of the ISIC(International Standard Industrial Classification), Revision 4, or alter their national classifications.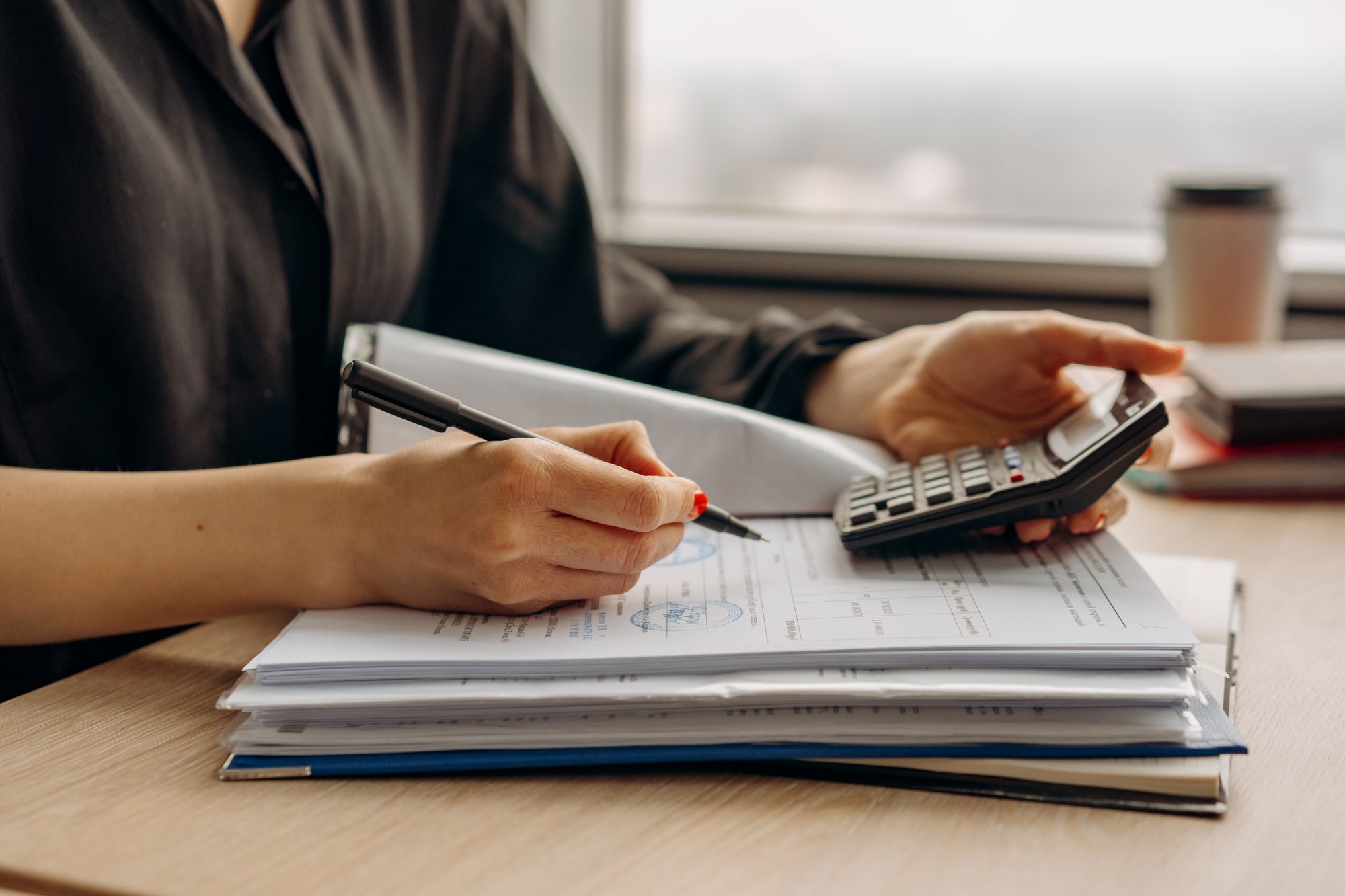 Furthermore, India— as a member of the United Nations Expert Group on Classification, agreed to use ISICrev. 4 as a foundation for revising its own activity classification, NIC-2004.
The National Industrial Classification of 2008 aims to establish a framework for the uniform collection, analysis, and dissemination of industry-specific economic data in India.
In this comprehensive guide, we'll cover all aspects of the National Industrial Classification. It includes:
Background- National Industrial Classification
About NIC
Where is NIC Used?
What is the Importance of the NIC code?
What is the Method to Generate Udyog Aadhaar NIC code?
Benefits of Udyog Aadhaar Registration
What is the Method of NIC Code to apply for MSME Registration?
Important Documents Needed for MSME Application
MSME NIC Code List
List of 2-Digit Codes of National Industrial Classification of 1987 (NIC)
FAQs: National Industrial Classification (NIC)
Background - National Industrial Classification
Industrial classification has a long history in India. It is commonly used in enterprise surveys, population census, national income estimation, labor statistics, and more. Organizations tasked with collecting statistical data in the early years employed a range of industrial classifications.
As a result, an urgent need arose to have a uniform industrial categorization in India that could be used by many organizations. In the early 1960s, the Central Statistical Organization (CSO) took on the mission of developing a national industrial classification.
Furthermore, based on the suggestions it received from various concerned agencies of the Government of India. It includes National Employment Service; Registrar General, Economic advisers to the Ministries of Finance, Food & Agriculture, Commerce, and Industry; Planning Commission; India Bureau of Mines; Labour Bureau, National Sample Survey, and Indian Statistical Institute, etc.
The CSO developed a draft National Industrial Classification called Standard Industrial Classification (SIC) in response to the needs, which was finalized and released in 1962.
About NIC
The NIC code is a classification scheme or a form of business code that is supplied by the government. Further, this code helps to track the business activities of micro, small, and medium-sized businesses.
Moreover, the NIC code is issued in order to meticulously and exactly trace the commercial activities of firms. In the Indian market, the complete form of the NIC code indicates its behavior and preferences.
In addition, NIC is widely utilized by government agencies, industry organizations, and scholars for many administrative, analytical, and research objectives, in addition to being the standard industrial classification that underlies Indian Industrial Statistics.
Simply put, this code was created to examine and measure the relationship between each economic operation and national wealth.
Where is NIC Used?
Following is the list of two segments where NIC (National Industrial Classification) is used. Check out:
Udyam Registration
You need to visit the Udhyam portal to apply for registration as a micro, small, or medium-sized business. It is under the Micro, Small, and Medium Enterprise Development Act (2006). Further, you must provide your NIC  code while registering on the Udhyam portal.
Formation of a Company and LLP
A corporation or a limited liability partnership (LLP) must be registered on the MCA (Ministry of Corporate Affairs) Portal in order to be formed. Moreover, the company's NIC code is required for registration.
What is the Importance of the NIC code?
Here's a list of important points that denotes the significance of the NIC code. Let's check.
It is used by the majority of Indian government departments to guarantee that businesses are classified correctly. Further, it's used to maintain track of a business's commercial activities.
To obtain a Udyog Aadhaar for the purpose of registering a corporation or a Limited Liability Partnership (LLP)
Once your company has NIC registered, you may easily take advantage of all government benefits.
If you've signed up for NIC, make sure to mention it in all of your invoices so the government can keep track of your firm.
What is the Method to Generate Udyog Aadhaar NIC code?
To begin their business, all of these micro, small, and medium businesses require a Udyog Aadhaar.
The Ministry of Micro, Small, and Medium Enterprises of the Government of India issues this twelve-digit unique identification number. Nevertheless, this unique identification number is assigned to various types of businesses. Note that the Udyog Aadhaar registration process is completely free.
So, let's learn about Udyog Aadhaar as well. Follow these mentioned steps:
While filling out the Udyog Aadhaar form, you'll see that it is divided into number sections. For example; Section 10 requires—  the completion of Major Activity and Section 9 bank data, and so on.
Fill in the 11 number portions of the NIC code list. To complete the code, do a fast NIC code check by typing some terms into the search area. For example; cotton textiles, and more.
Another way to enter a NIC code is to first select a business operation. It may include manufacturing or service.
Then enter a two-digit NIC code, four-digit code, and five-digit code.
Even if you input a wrong NIC code earlier, then you can still update or correct it in Udyog Aadhaar and produce the acknowledgement.
You may either search for the National Industrial Classification code in the search bar. Also, you can download the NIC code list in PDF format.
Benefits of Udyog Aadhaar Registration
Here's a list of advantages that you will obtain with Udyog Aadhaar Registration. Let's check:
MSMEs that are registered are also eligible for financial assistance when they exhibit their products at international trade shows.
It enables businesses to apply for micro-loans and other programs.
MSME Registration facilitates the opening of bank accounts in the name of the company.
Udyog Aadhaar Registration provides an entrepreneur with a number of government-sponsored incentives, including lower-interest loans, secured loans, and loans without a guarantee, among others.
The holder of a Udyog Aadhaar card is eligible for government subsidies.
What is the Method of NIC Code to apply for MSME Registration?
The Micro Small and Medium Enterprise Development Act of 2006 provides a definition of MSME that is divided into two categories:
Manufacturing Enterprises:
Companies engaged in manufacturing or production. Further, it is as defined in the first schedule of the Industrial Development and Regulation Act(1951), or in the establishment of plants and machinery to improve product quality.
Service Enterprises:
Service enterprises are businesses, which are engaged in the servicing industry.
Besides, NIC is necessary for registering an MSME under the Udyog Aadhaar scheme. Moreover, you need to submit some important documents. It includes the entrepreneur's Aadhaar card number, company name, the essence of the organization, MSME Unit operations, phone number, postal address, bank data, and NIC code.
Nevertheless, the NIC code in MSME is a classification method that allows MSMEs to be classified based on their business operations.
The steps for filling up the NIC code for MSME are as follows:
You can either perform a rapid NIC code search by entering a keyword, or you can manually fill in the code.
The other option is to choose a business operation, such as manufacturing or service, and then enter two-digit, four-digit, and five-digit NIC codes.
If you make a mistake and enter an erroneous NIC code. Then, you can easily correct or update it in Udyog Aadhaar and create an acknowledgment.
The National Industrial Classification code must be entered from the manual.
To cover all of their company activities, applicants might select more than one National Industrial Classification Code-2008.
Important Documents Needed for MSME Application
The following is a list of papers that an Udyog Aadhaar Registration applicant must submit:
The name of the legal entity that is conducting the company. Moreover, an applicant can have many businesses. However, each of them needs to be registered with a unique Aadhaar number for a distinct Udyog Aadhaar.
The applicant's Aadhaar Number, which is a twelve-digit number.
The applicant's name appears on the Aadhaar Card.
Mention your caste or tribe, for example, Scheduled Tribe (ST), Scheduled Caste (SC), or Other Backward Castes (OBC).
Information about any previous MSME registrations (if any).
The company's bank details, including the IFSC Code and Bank Account Number.
The number of people employed by the company.
Company's investment in plant and machinery/equipment.
Indicate the sort of business or legal entity you have. It may include  Partnership Firm, a Hindu Undivided Family, a Proprietorship, a Co-Operative, a Private Limited Company, a Self-Help Group, an LLP, a Public Limited Company, and so on.
For communication purposes, the business's address or postal address, including phone numbers and email addresses.
The District Industry Center (DIC) is closest to the company.
MSME NIC Code List
Here we have provided a list of NIC codes for retail shops. Check this table for reference:
List of 2-Digit Codes of National Industrial Classification of 1987 (NIC)
Following is the table that provides the list of 2-digit codes and a description of National Industrial Classification. Check out:
FAQs: National Industrial Classification (NIC)
What are the differences between 2 digit and 4 digit NIC codes?
Two-digit codes designate a type of business operation, whereas four-digit codes designate a category of business operations.
Specify NEC in the NIC code
NEC stands for Not Elsewhere Classified in the NIC code. It further indicates that the products are not specifically classified under any other heading.
How many days does it take for Udyam Registration?
Once you submit the application, it may take around four to five days. Also, you will obtain an email notification along with your registration number.
How many days does it take for an MSME certificate?
Once you submit the application, it may take around two days. Also, the MSME certificate will be delivered to your address.
Is NIC code mandatory for MSME registration?
Yes, it is mandatory.
Who is responsible for NIC code preparation?
The National Statistical Office (NSO) is responsible for designing the National Industrial Classification in India.
NIC-62 was the first designation, followed by NIC-70, NIC-87, NIC-98, and NIC-2004. Moreover, the National Standards Organization (NSO) has designed and released the NIC-2008, the new and sixth Industrial Classification.
Key Takeaways
We have covered crucial points from this comprehensive guide for your reference. Read further:
The NIC code is a classification scheme or a form of business code that is supplied by the government.
Two segments where NIC (National Industrial Classification) is used— Udyam registration and formation of a company and LLP.
Once your company has NIC registered, you may easily take advantage of all government benefits
NIC is necessary for registering an MSME under the Udyog Aadhaar scheme.
The government of India issues this twelve-digit unique identification number. Nevertheless, this unique identification number is assigned to various types of businesses
---
---