Journal Entries can be reversed when you wish to cancel out an adjusting Journal entry.
You can only reverse Normal and Fund Transfer Journal Entries.
Other entries, such as Invoices or Bills, cannot be reversed. To amend the amount for Invoices or Bills, you can use a Debit or a Credit Note.
To reverse a Journal Entry,
Click into the Accounting tab on the sidebar.
Select Journal Entry.
Go to the Journal Entry that you want to Reverse.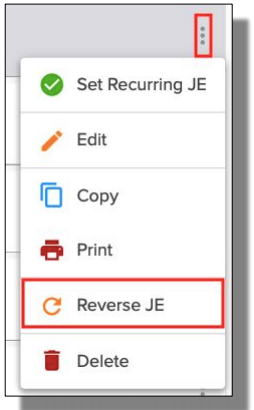 Click the 3 grey dots on the right-hand side and select Reverse JE.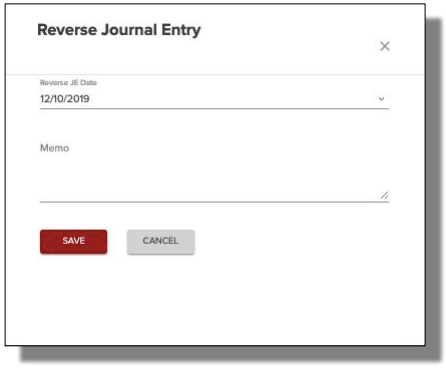 Indicate the date of the Reversal and add in a description under Memo if needed.
Click Save to complete the Reversal.