Some companies require to keep physical copies of their Ledger and need to print out their Journal Entries on the Deskera Books.
To print a Journal Entry,
Click into the Accounting tab on the sidebar.
Select Journal Entry.
Go to the Journal Entry that you want to Print.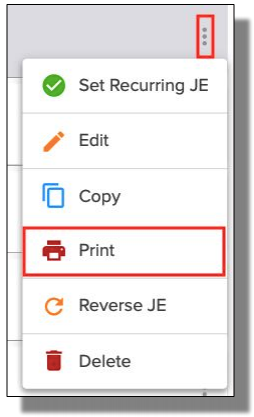 Click the 3 grey dots on the right-hand side and select Print.
The Journal Entry selected will be downloaded as a PDF file.
You can also choose to select multiple Journal Entries via the checkboxes and click Print at the top right-hand side of the page.