Switching from Quickbooks software to Deskera Books accounting software is not as hard as you think it is. With Deskera Books, users from Quickbooks and Xero can migrate their Charts of Accounts, Products, and even Contacts data to Deskera Books conveniently.
Follow the guides as mentioned below to learn more about migrating your data to Deskera Books, your brand new accounting software.
1. Importing the data from QuickBooks and Xero can be done when you first register your company during the onboarding process. Alternatively, you can also import your data via the setting module.
2. If you click on the Migrate Data button during the onboarding process, you can view the image as shown below.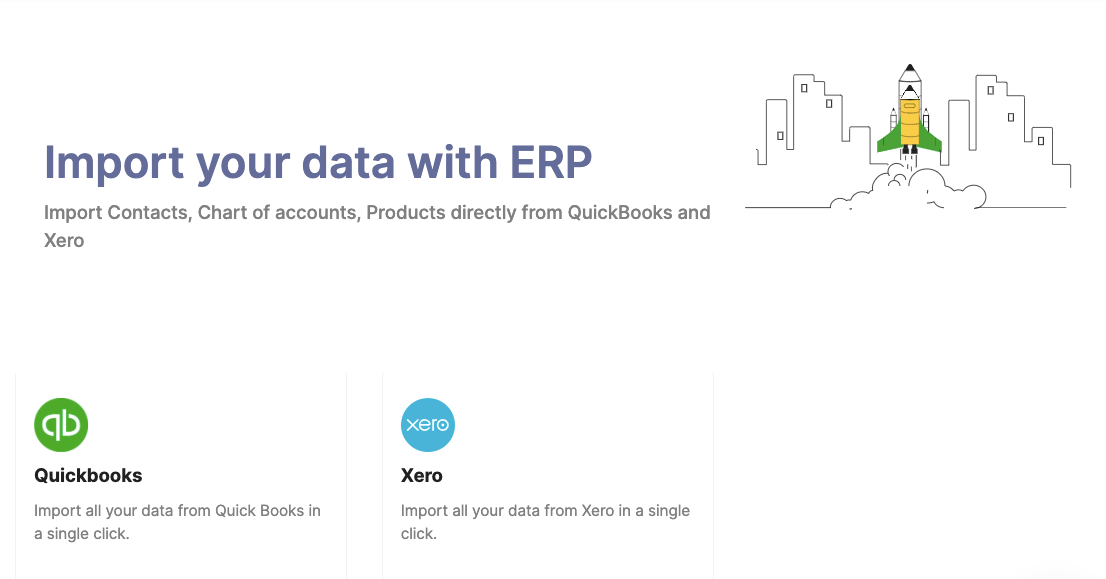 3. Select the respective software; either Quickbooks or Xero, to migrate your data over to Deskera Books.
4. Next, click on the Authenticate button.
5. You'll be directed to QuickBooks/Xero sign-in page and enter your login credentials in QuickBooks.
6. After that, you will be prompted with a message to connect to your QuickBooks/Xero account. Click on the Connect button to allow access.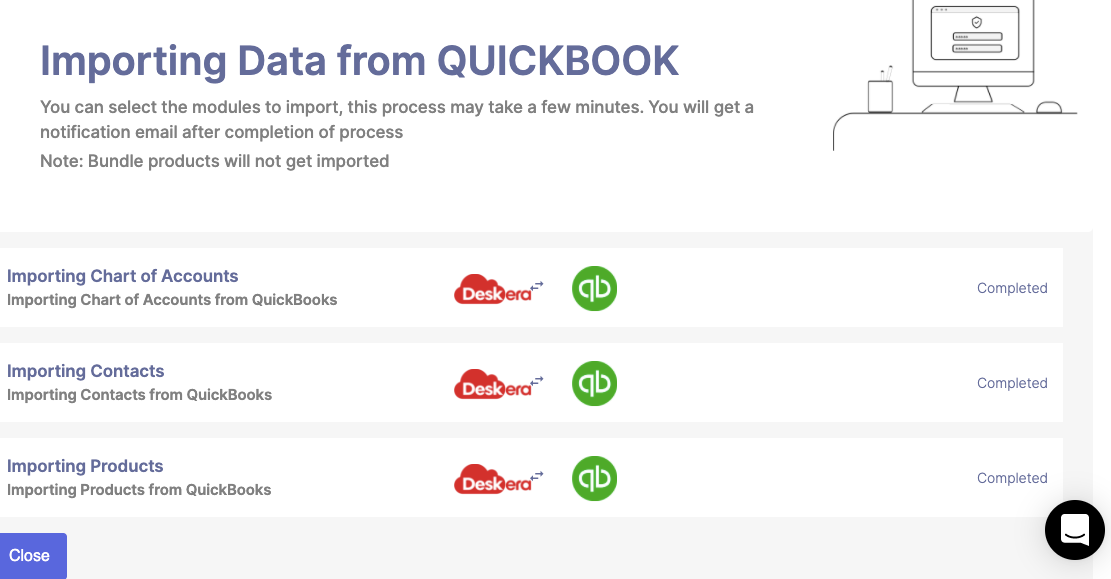 7. Select the Modules you want to import to Deskera Books. Users can choose from Charts of Accounts (default Module and cannot be unchecked), Contacts, and Products Module.
8. Click on the Confirm button.
9. The data from COA, Product, and Contact will be imported. Once the data are fully imported, the status will be shown as completed. Click on the Finish button.
10. Finally, go to the respective Module, and you'll see that your data on Quickbooks/Xero is fully migrated to Deskera Books.