In the previous article, you have learned to bulk import data from QuickBooks and Xero as a new user. If you have an existing organization on Deskera Books and you wish to import your data from QuickBooks/Xero, you will need to create a new organization again to do so.
Follow the steps as mentioned below to import your data from QuickBooks/Xero in the existing company that you've created.
1. Go to the Setting tab on the sidebar menu.
2. Select the Bulk Import button and select the software you want to import data to Deskera Books; choose QuickBooks/Xero.
3. Next, you are required to fill in your organization details, set the financial setting, indicate your company address, and the compliance details.
4. Click on the Save and Next button.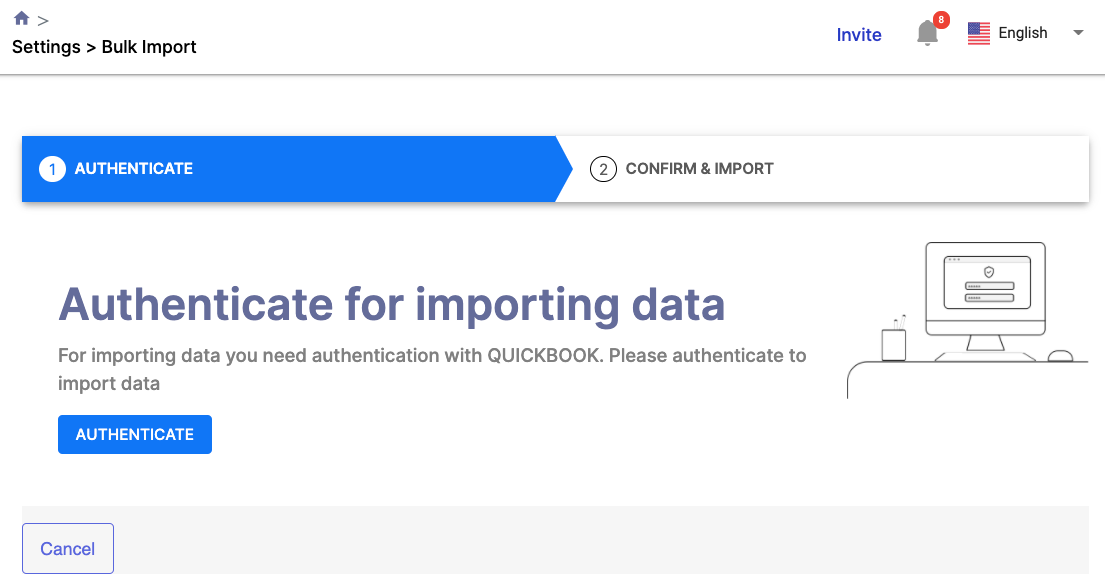 5. Select the Authenticate button, and you'll be directed to the QuickBooks/Xero login screen. Enter your credentials to log in to QuickBooks/Xero.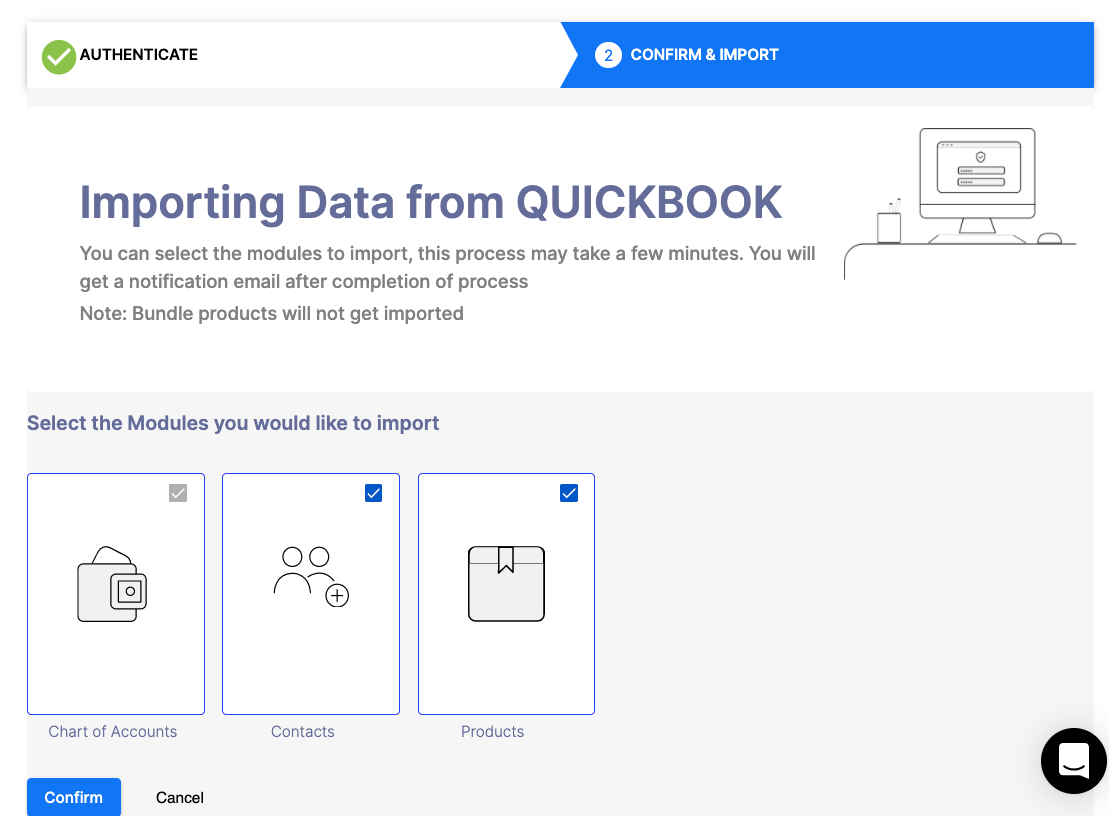 6. Select the Modules you would like to import to Deskera Books; Charts of Accounts (default), Contacts, and Products Modules.
7. Click on Confirm, and all data from the selected Modules will be imported into Deskera Books.
8. Click on Cancel to stop the data from importing to Deskera Books.
9. The data from COA, Product, and Contact will be imported to Deskera Books, and the status will be shown as completed once it's imported successfully.
10. Go to the respective Module, and you'll see your data in the Quickbooks/Xero account are reflected on Deskera Books.