Non-Tracked Products are intangible items such as alteration, cleaning or set-up services, etc. which involve an individual or a team providing a paid service to their customers. These are typically created as non-tracked as it is not quantifiable and there is no inventory to be managed.
On Deskera Books, the feature for products and services management is called Product Master. To learn more about creating Tracked Products, read our article here.

To create a Non-Tracked Product, access Product Master via the Product tab, and click New Product


1. Under General info fill in the required fields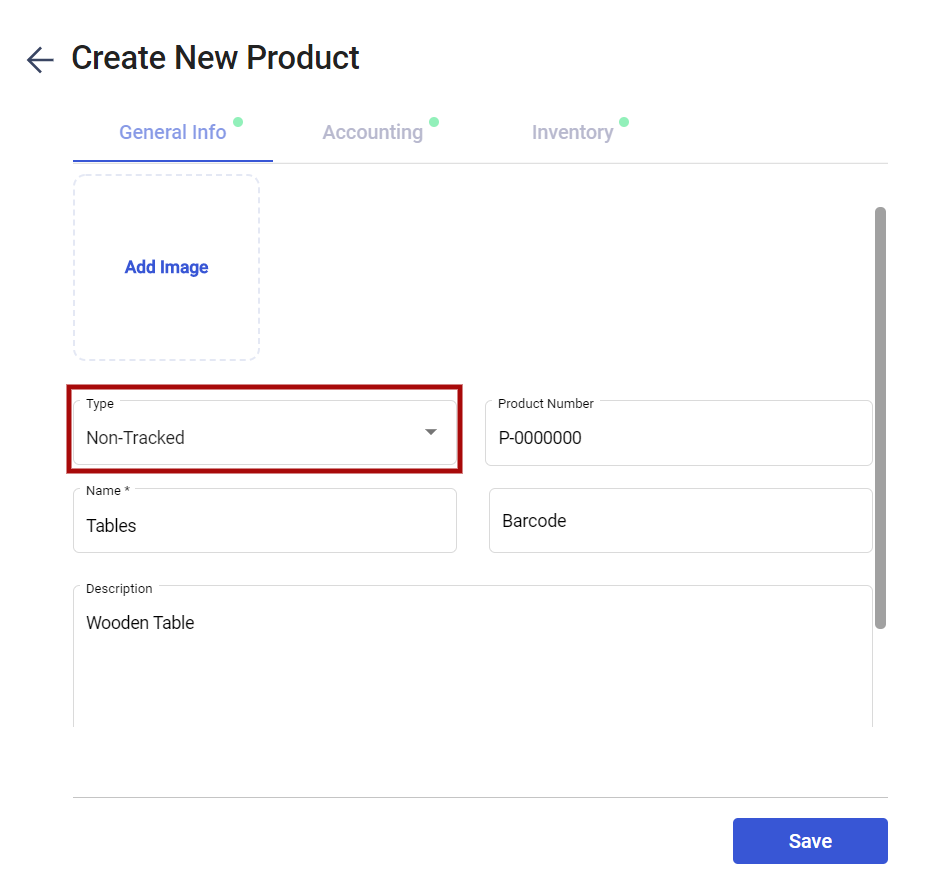 Under General info tab, Select the product type as Non-Tracked.
Fill in the name of the Non-Tracked Product. It is optional to fill in the Product Description and Barcode fields. It is Mandatory to  upload a product image by clicking on the 'Browse File' option.


2. Under Accounting Tab fill in the required details,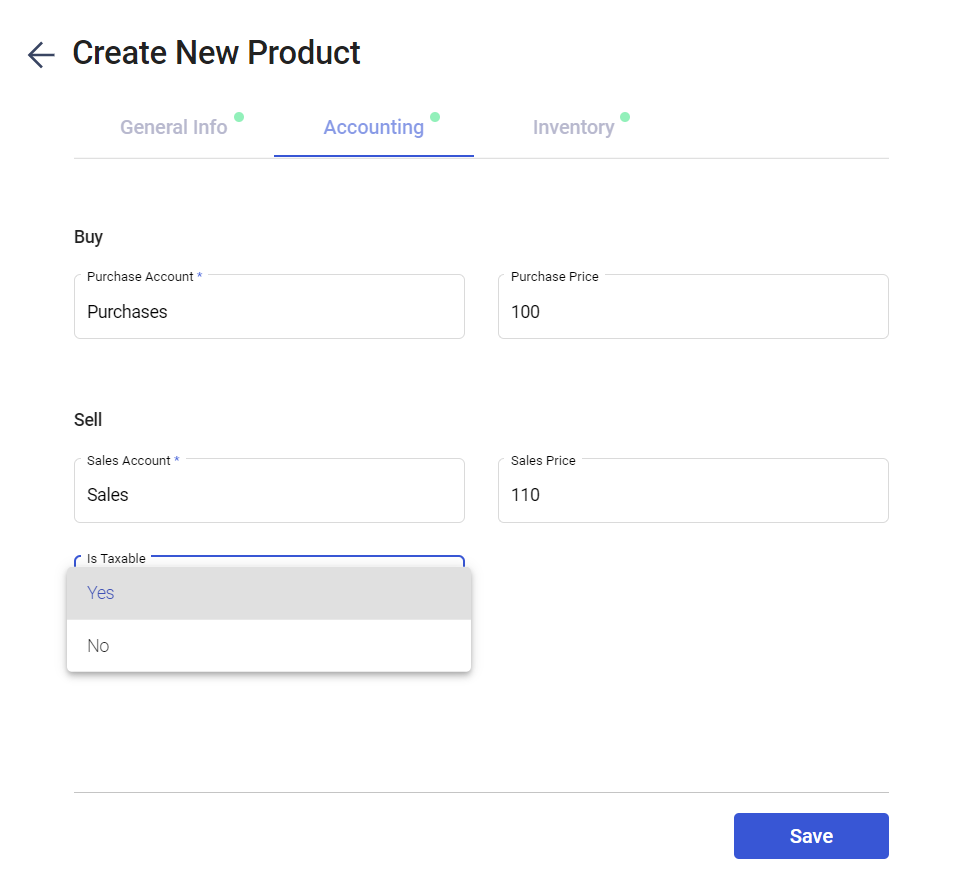 Under the Buy and Sell tab, you may fill in the details of the cost of the Product when you bought it from your supplier and the price of the Product at which it is to be sold to the customer, respectively.


3. Under Inventory tab, fill in the below details,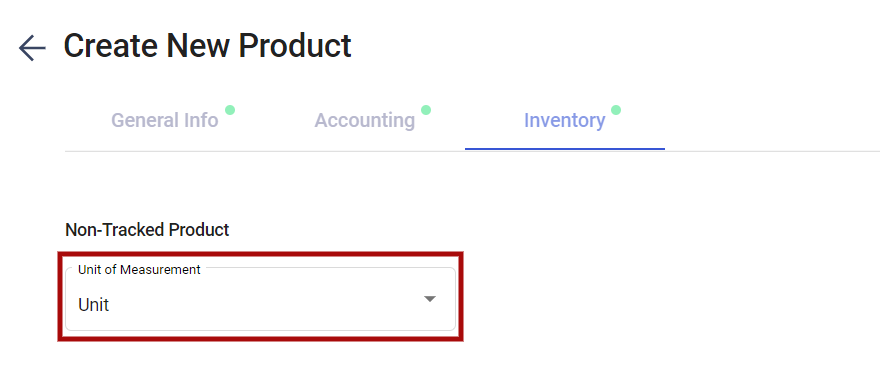 Under Inventory details tab, Indicate the unit of measurement.
Click on save button which will create a new product in the system.
On the right side of the screen click on the custom filed tab where you can add new custom fields for creating your Non-Tracked Product.

Congratulations! You have successfully created a Non-Tracked Product.