It's crucial to make sure that the cash balances on your organization's balance sheet are matched to your bank account statement. This process is known as bank reconciliation.
Bank Reconciliation helps to ensure that there are no payments are left unchecked. This process also helps greatly to identify if there are any fraudulent transactions.
Using Deskera Books, you can opt for auto bank reconciliation if you do not have any time to record the bank reconciliation manually.
Before performing auto bank reconciliation, you need to ensure that your bank is connected to SaltEdge or Plaid. You can refer to the article here to find out more.
How Can I Perform Auto Bank Reconciliation after Connecting to SaltEdge or Plaid?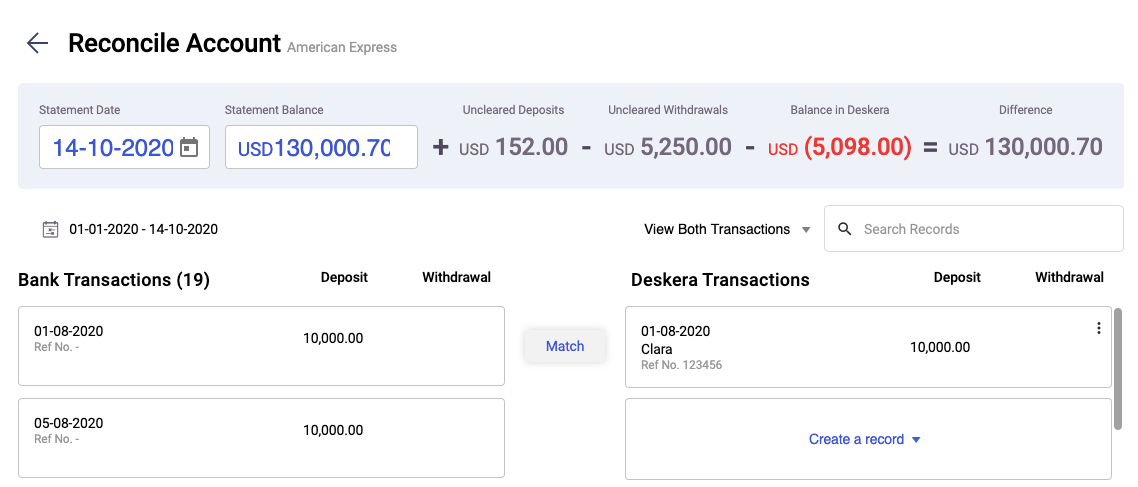 After connecting to SaltEdge or Plaid, your bank transactions will be populated under the Bank Transactions section.
On the right-hand side, you can view Deskera Transactions.
As you can see, there's a similar record found under Deskera Transactions on the same date as the Bank Transactions. Click on the Match button.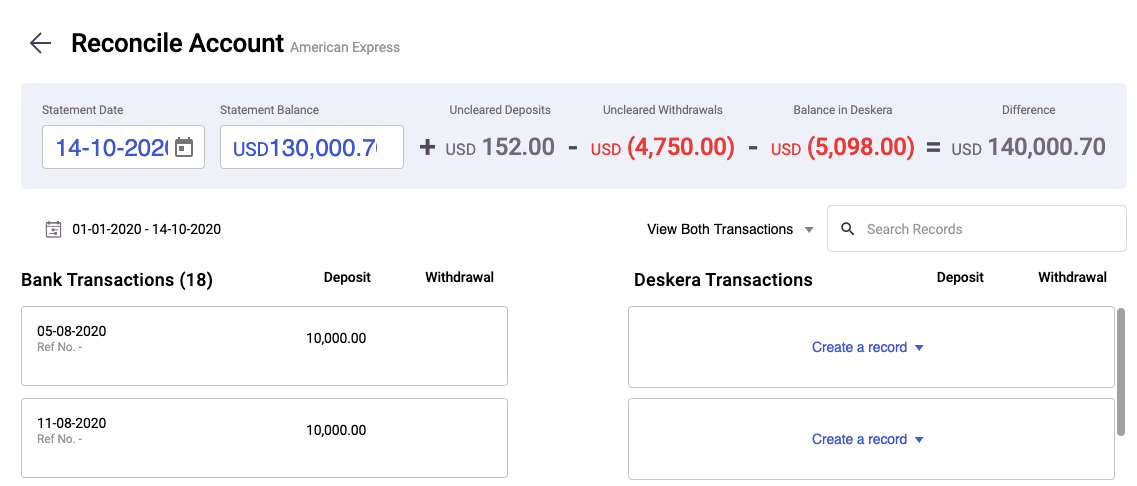 After you have click on the Match button, both the record under Bank Transactions and Deskera Transactions will disappeared. It simply means successful reconciliation.

In case you are not able to reconcile some transactions due to missing entries, you can always create a new deposits, withdrawal, or fund transfer record in Deskera Books.
Congratulations! You have successfully learned on how to reconcile your bank records automatically using Deskera Books.