Track Recent Email Activity in Deskera CRM
Deskera CRM allows you to save time in easily locating previous communication (email/phone) and recent activities, with your leads, contacts or accounts, each time you contact them. It simplifies your job by giving you all the required information – complete profile details including phone call details, email communication, contact information, assigned owners, recent activities, comments and more – on a single page. It automatically sorts out all your email communication with your leads, contacts and accounts and includes this information in the profile page of the respective lead, contact or account.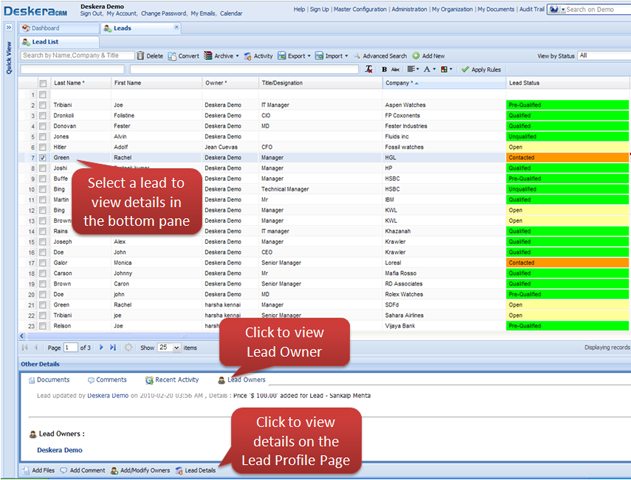 The profile page for leads, contacts and accounts have the following details:
Basic details including contact information and assigned owners
Documents associated with a lead, contact or account.
Comments for allowing you to add specific details for a lead, contact or account.
Recent Activity to include details of scheduled phone calls, events and more.
Recent Emails

to provide you with a

single view of all recent email communication.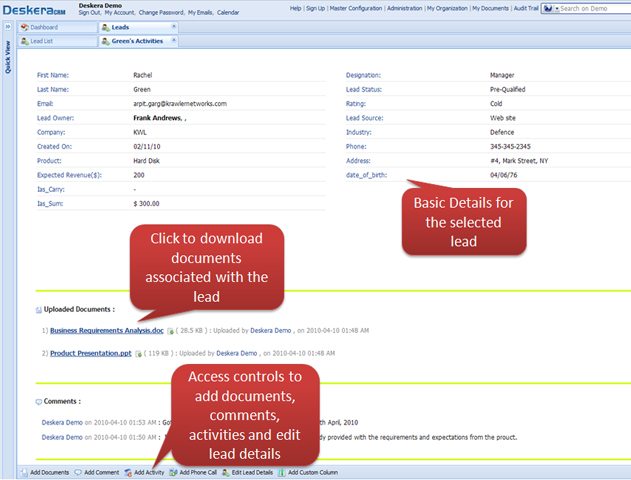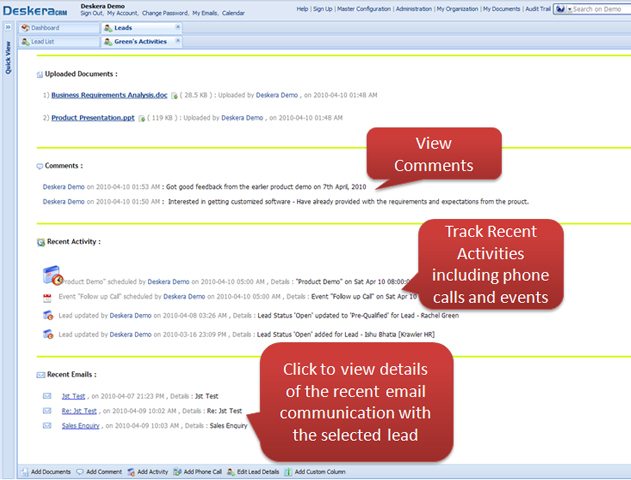 Try Deskera CRM for effectively tracking your leads, contacts, accounts and more now!