Sync your Outlook Contacts with Deskera
Deskera CRM allows you to easily integrate your contacts in Deskera CRM with your email client – Microsoft Outlook in a single click. Deskera makes it convenient for you to easily sync contacts between your desktop application and web-based application with amazing simplicity.
Just follow the following steps to get started:
Step 1: Click here to download the Deskera Sync plugin.
Step 2: Run Deskera Sync setup file on the desktop where you have configured Microsoft Outlook.
Step 3: Click 'Next' and continue following the instructions to install the Deskera Sync plugin.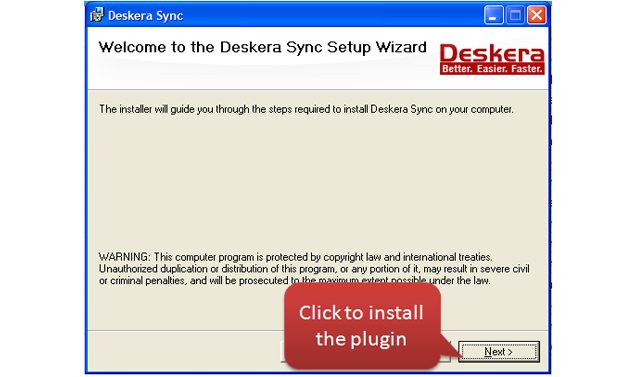 Step 4: Open Microsoft Outlook after successfully installing the plugin. Enter Deskera Account Settings through 'Deskera Account Set up'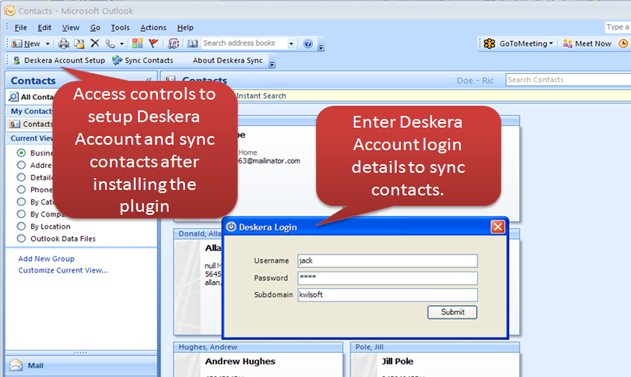 Step 5: Click 'Sync Contacts' to sync contacts between Microsoft Outlook and Deskera CRM.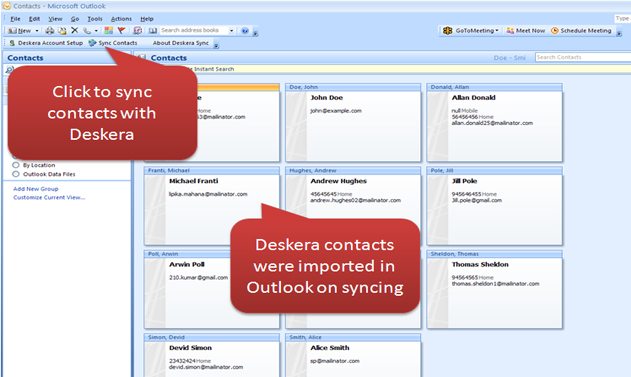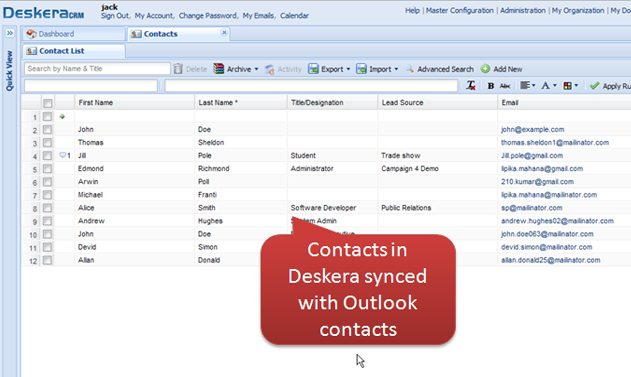 Contact us at support@deskera.com, if you require further assistance. We are happy to help!