Streamline Tax Calculations with Deskera Accounting
Are you slowed down by cumbersome tax computation while generating sales or purchase transaction receipts for your customers or vendors? Gain a fresh perspective in streamlining tax calculations and incorporating them with effortless ease using Deskera Accounting.
Adding tax information in Deskera Accounting is easy. Just select the applicable tax from the drop down while creating sales or purchase transaction receipts such as invoices, cash sales receipts, cash purchase receipts and more. The system automatically applies your pre-defined tax settings to the current transaction.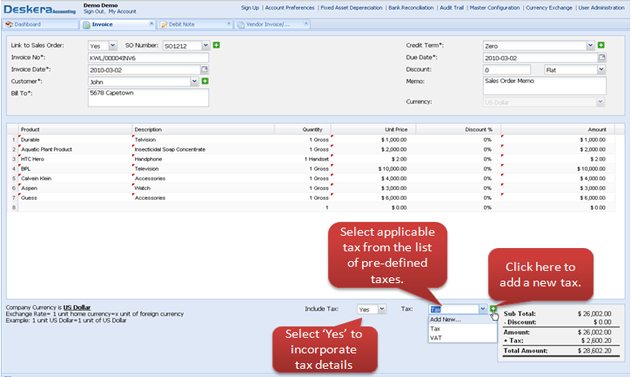 The best part is that you can add new tax information on the fly. So, while creating an invoice, if you feel the need to incorporate a new type of tax – just click on the '+' icon alongside the tax drop-down and add new tax details in an intuitive spreadsheet interface. You need not navigate away from the invoice screen, go through a bunch of menus and fill forms to define a new tax. It's quick and simple with Deskera Accounting.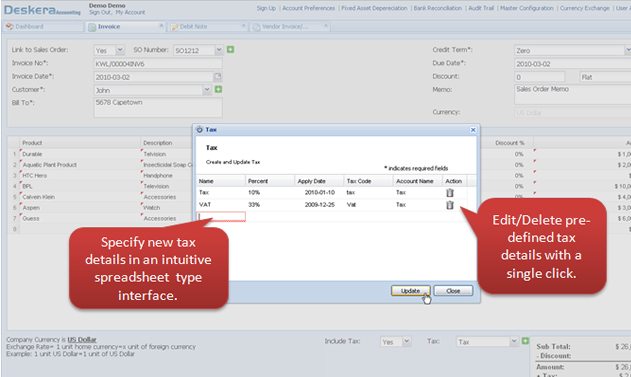 Check out our video on Deskera Accounting and tax calculations, here!