"Social-Selling is the new face of sales dynamics."
Yes! You read that right.
Social selling is a unique approach to modern-day lead generation.  It is a crucial part of building relationships, developing trust, and engaging with the target audience to boost sales.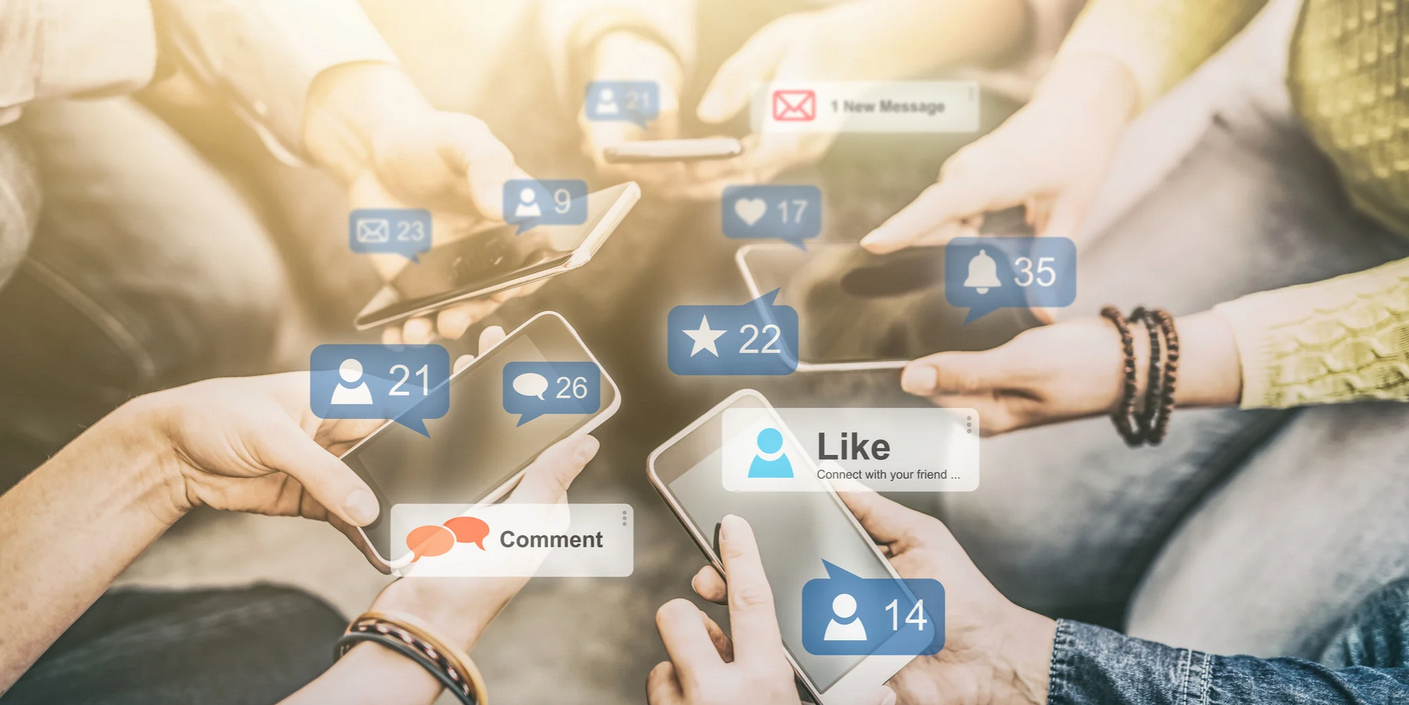 You surely might be wondering how social selling can impact your business, its scope, and so on. But no worries, we have your back!
In this article, we have covered every topic related to social selling in detail. You will learn about social selling strategies, metrics, benefits, stages, working & tools, and the future of social selling. Let's begin.
What is Social Selling?
Social Selling is a practice of leveraging the social network to connect with potential customers and prospects efficiently. It acts as a bridge between companies and potential leads. Also, it is one-to-one relationships (either with a single individual or a small group of prospects) with sales being the long-term goal. It further helps to influence connections by creating awareness and maximizes interaction.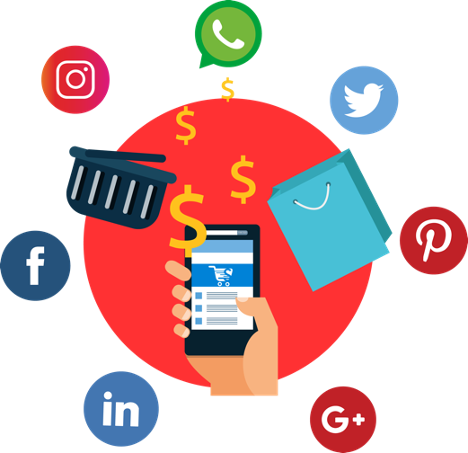 In simple words, the social selling tactic replaces outdated sales techniques such as cold calling or cold emailing. Nevertheless, it is an additive process that helps to build trusted relationships, meet the right prospects, and achieve sales targets. Technically, you can find your prospects on any platform such as Twitter and Linkedin.
What is a Social Selling Strategy?
It is crucial to plan or strategize social selling to run a successful business. The social selling tactic helps you to get connected with your potential prospects and convert them into customers. Furthermore, you can implement sales strategies with automation technology.
Social Selling Index
Social Selling Index (SSI) is a metric tool that measures our aptitude to sell a product or brand through social media channels. Moreover, it helps to find and connect with potential customers through social media.
The concept of the SSI was introduced by Linkedin in 2014. It considers 4 factors and offers a score. Further, the score is based on the effectiveness of social selling activity. Moreover, there are four main aspects of Social Selling. It includes:
Setting up a professional brand with a social profile.
Connecting with the right people on social channels.
Sharing relevant and informative content.
Building genuine relationships.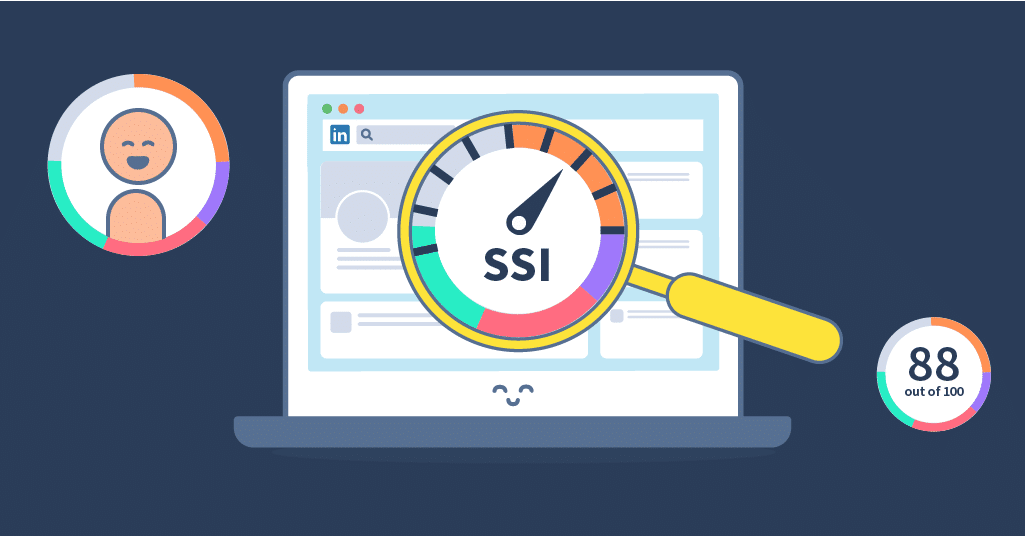 The Social Selling Index is specific to user's Linkedin activities for eg; a part of social selling is to find the right people on Linkedin. It generally means how one uses Linkedin's search tools to find the relevant connections. It may be a particular job title or brand, or company that may need for your service or product. Then you can connect with your prospects and follow them.
Login to your account to check your LinkedIn SSI score. Navigate to Social Selling Index dashboard.
How do I Start Social Selling?
Follow this list to start social selling, and you can see how effective social selling would work for your business.
Select Relevant Social Networks
It is essential to find the relevant social media platform to find the right leads. Though, YouTube and Facebook consist of users of all age groups. If your target users include teenagers then you can go for Facebook and Instagram. However, if your target includes decision-makers and serious business then prefer LinkedIn and Twitter. In addition, Forrester Research has found that decision-makers primarily use Twitter and LinkedIn.
Follow Relevant Twitter users
Include specific users to your base that could add value to your business. It may vary according to specific jobs, positions, companies, and more. A pro-tip is to use an interesting tool called Followerwonk. It helps you to list those Twitter user's profiles based on a specific keyword or topic that would be relevant for your business. Moreover, you can save time and energy by following multiple accounts at once.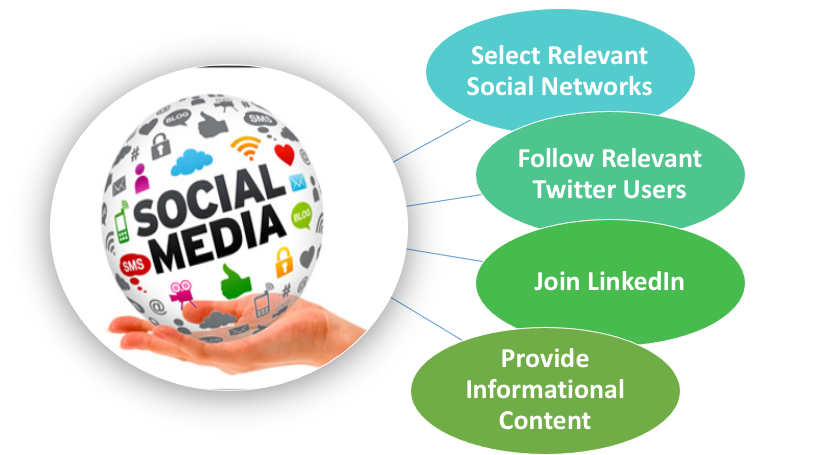 Join LinkedIn
Over more than 750 million users are connected to LinkedIn. Therefore, joining LinkedIn is worth your time. It offers you opportunities to connect with those networks that will be beneficial for your business. You can ask for referrals, find potential customers, generate leads, and more. In addition, you can join Linkedin groups and contribute your skills, knowledge, and expertise to your network.
Provide Informational Content
Contributing your ideas, knowledge, and inspiring-relevant content will increase your visibility on social media networks. It helps users to know more about your company or brand. Once you come under the radar of your potential customers, you will automatically set your way towards generating leads and profits.
Does Social Selling Work?
Of course, Social Selling works wonders for your business. According to the LinkedIn Sales Solutions' Internal data:
Compared to brands with low social selling sales, businesses that are leaders in social selling create 45% more sales opportunities
Those businesses who prioritize social selling are 51% more likely to reach their sales quotas.
78% of businesses that use social selling are ahead of businesses than others.
Why is Social Selling Important?
Suppose, you decide not to participate in an event where all the potential buyers and sellers are invited. What do you think would happen? Of course, you will miss tons of opportunities such as building relationships, engagement, and sales. The same scenario goes for social selling on social media. It is a huge platform where everyday buyers participate to invest in the right product and solutions. And, your competitors are offering them their services, products, and knowledge.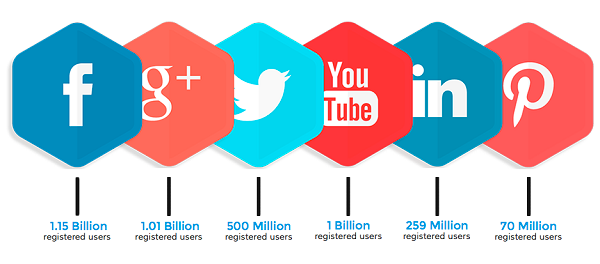 Not being a part of social selling will only take your business downhill. In business, you have to network and make strong relationships to grow as a company. Therefore, social selling is the hottest topic that is worth your time, energy, and investment.
What are Examples of Social Selling?
Following is the list of real-life examples of social selling:
1. Funko: This company knows how to use the word 'Free' in their favor. They provide giveaways to those users who share, tag, and retweet. It helps the company to gain maximum visibility with minimum efforts.
2. J. Crew: You will understand the importance of the customer's voice from this company. Every shopping brand or company represents conversations and opinions. J.Crew publishes its customer reviews or feedback in the center and front of each product page. Moreover, around 63% of shoppers are inclined towards purchasing products that have reviews on them.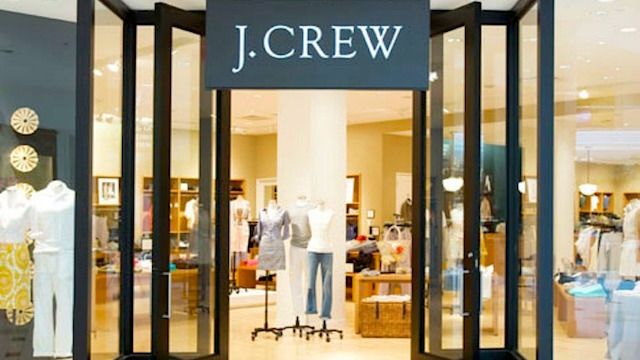 3. Realbuzz: Customers love contests and competitions. When a company puts out contests or competitions for customers, they tend to get more engaged with brands. Realbuzz has implemented competitive edge contests that will help their brand to drive traffic to their website.
What are the Stages of Social Selling?
There are 4 stages of social selling. It includes: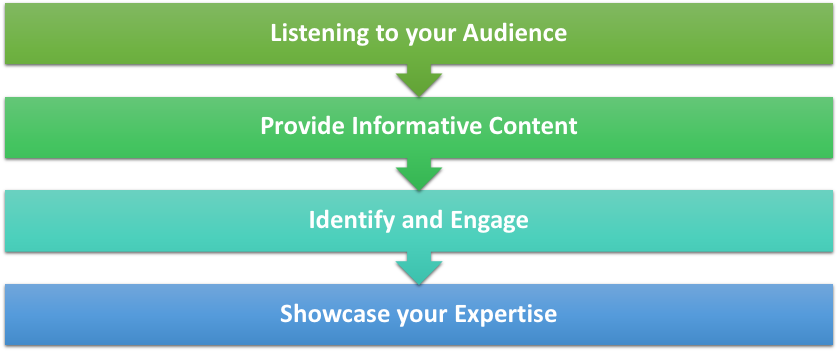 Listening to Your Audience
The foundation of social selling is listening to your target audience. Understanding the audience you are selling to and the customers psychology will help you target your sales correctly.You need to use your social channels to identify and learn your audience's interests. Also, researching their clients, industry, products, and followers will help to understand their requirements. The right tools such as Google Alerts, HootSuite, and Twitter will provide you the access to keep tabs on your prospects' interests.
Provide Informative Content
By providing and educating prospects, you establish a strong base of subject expertise and thought leadership. You can start with a LinkedIn profile where you can provide the informative value and skills to build a strong reputation. Also, blogs, articles, short, and summaries will help your audience to learn and understand your business.
Identify and Engage
When it comes to social selling, prospecting is the main attribute. You have to identify the right people whom you can target and engage for your business. You will obtain many opportunities to the network depending on the platform and audience. It includes Pinterest, Facebook pages, and LinkedIn. Interestingly, Twitter and Google+ provide the best of all social media channels as it overlaps in certain aspects. Social media can help in better customer relationship management.
Showcase Your Expertise
Building an online reputation is highly crucial. It helps to determine your company trends, expertise, and more. Also, make sure to follow decision-makers and potential influencers to avail complete visibility to ongoing events and campaigns. Therefore, you need to be prepared to showcase your expertise to create an impact on your potential buyers.
Reasons your business should care about social selling
Here's a list of 3 reasons why you should give a shot on social selling:
Builds Relationships
Stronger relationship-building and networking will create tons of opportunities for your business to get potential customers on social media. In simple terms, the more time you invest in social selling, the more your business will grow. In addition, you can use social listening tools that will help you identify leads and allow sales reps to know about the audience and competitors.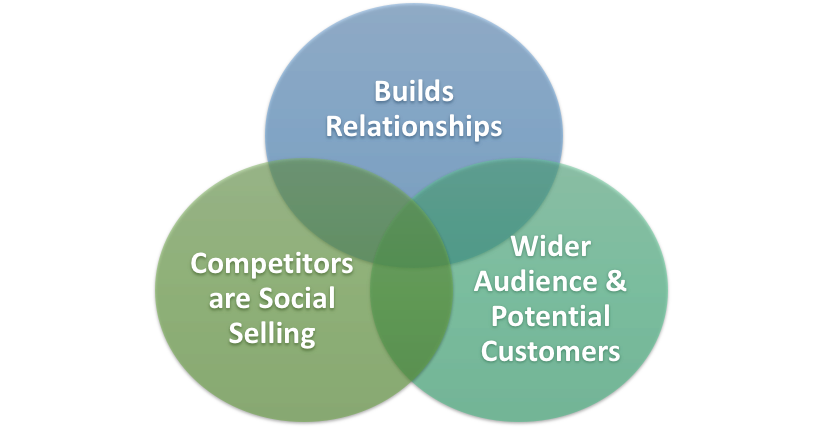 Wider Audience and Potential Customers
Over 4.2 billion people around the world are active on social media. Social media is influencing the future of business and sales. If you are not on social media, then you are missing out on all those potential customers. The sheer volume of users is currently engaging online to discover their business solutions, searching vendors that can meet their requirements.
Competitors are Social Selling
According to Statista data, "In 2020, an estimated 25% of eCommerce enterprises worldwide were planning to sell their goods on social media." Therefore, you need to stay ahead in the online competition and invest in social selling for a successful business.
Implement a Social Selling Strategy with Automation Technology
It can be implemented through 6 steps with automation technology:
Adopt Unique Approach
You must know two important factors to get the social selling results. It includes core principles of your business and measuring results. Strategize insights with your marketing team and adopt a unique approach to social selling with frequent improvements.
Social Prospecting
With the right tools, you can filter the social prospects on social media platforms. It will help you to identify potential customers and engage them to generate leads. And, it will further drive them to your website and contribute to your business. You can use tools such as LinkedIn Navigator.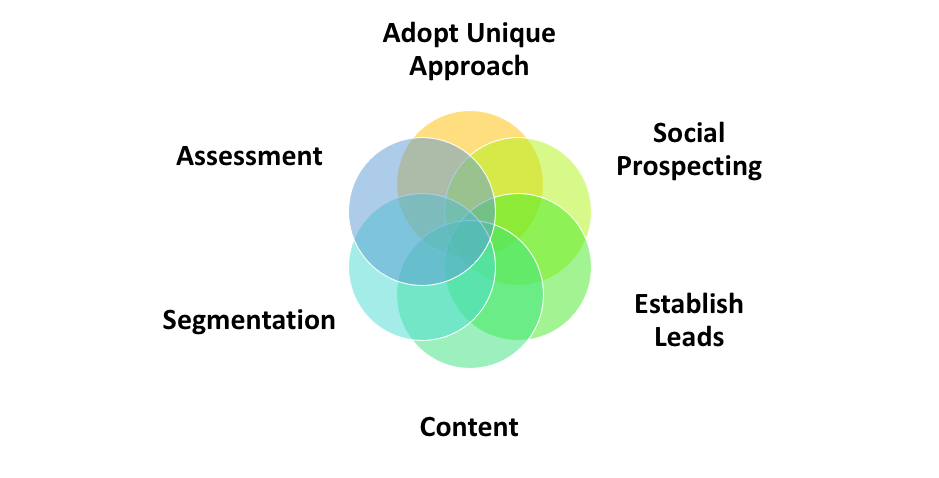 Establish Leads
Follow a certain set of lead stages that will direct you to increase in sales. It includes:
In-profile leads: Leads that users might need for your product from user's profile information.
MQLs: Leads when user's show interest in your product through interaction on social media posts.
SALs: Leads that have been contacted to buy your products.
SQLs: Qualified leads that are ready to buy your products.
Content
Share relevant and informative content. A pro-tip is to use tools like Sprout Social or Hootsuite to schedule and plan your posts.
Segmentation
A CRM system tool such as Deskera CRM will help you to track and filter out those prospects who could be interested in your product. Also, nurturing the potential leads that can further turn into sales qualified leads (SQL).
Assessment
For a successful business, assessment is the most important part. Your business needs to conduct social selling training by experts for your employees. It will help the team to improve sales results on social media.
Methods to Start with Social Selling
You are already a part of social selling if your company or brand has a well-managed page on social media platforms. However, before starting you have to filter out numerous aspects to decide the right platform for your business. It includes target audience, age groups, customers' interests, and more.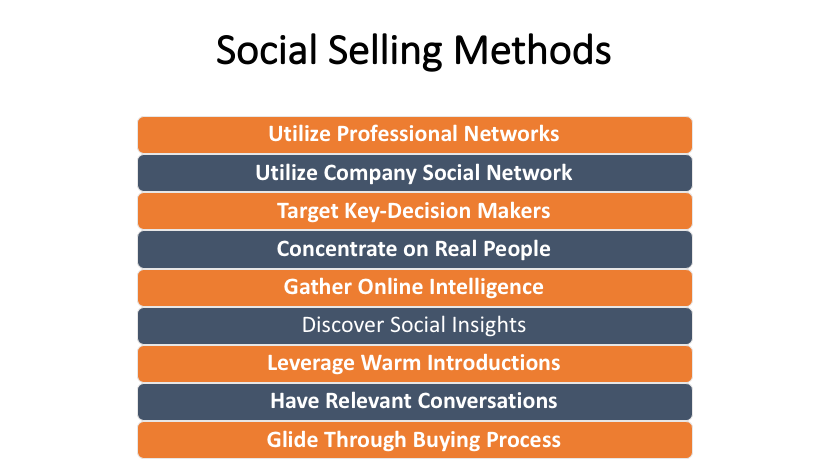 Nevertheless, if your brand is inclined towards building relationships and interacting with customers. Then, Twitter and Instagram rank the top spot. They offer certain tools that will respond to your customers' queries and resolve their concerns.
On the other hand, Linkedin is a platform for formal business. It works best for B2B marketing companies. LinkedIn provides a space for professional relationships and business deals. According to LinkedIn, 89% of B2B marketers move towards LinkedIn to generate leads.
How does Social Selling Work?
Social Selling works basically on networking, connecting, and engaging. It depends on how much time and energy you invest in social selling to make it work wonders for you. With the right sales tactics and tools, you can attract visibility, boost sales, and grow your business.
When it comes to social selling success, one needs to stay consistent in their efforts. Results may take time to show up however blending efforts with strategies will speed up the process.
What are the Tools of Selling?
Here is the list of  3 tools of social selling that will help you get started:
Hootsuite: This tool helps to build and engage with your prospects' network on multiple platforms without being inefficient. Its features help to manage everything in one place. It includes scheduling and posting content, handling high volumes of messages, tracking performance keys, teamwork and collaboration solutions, and more.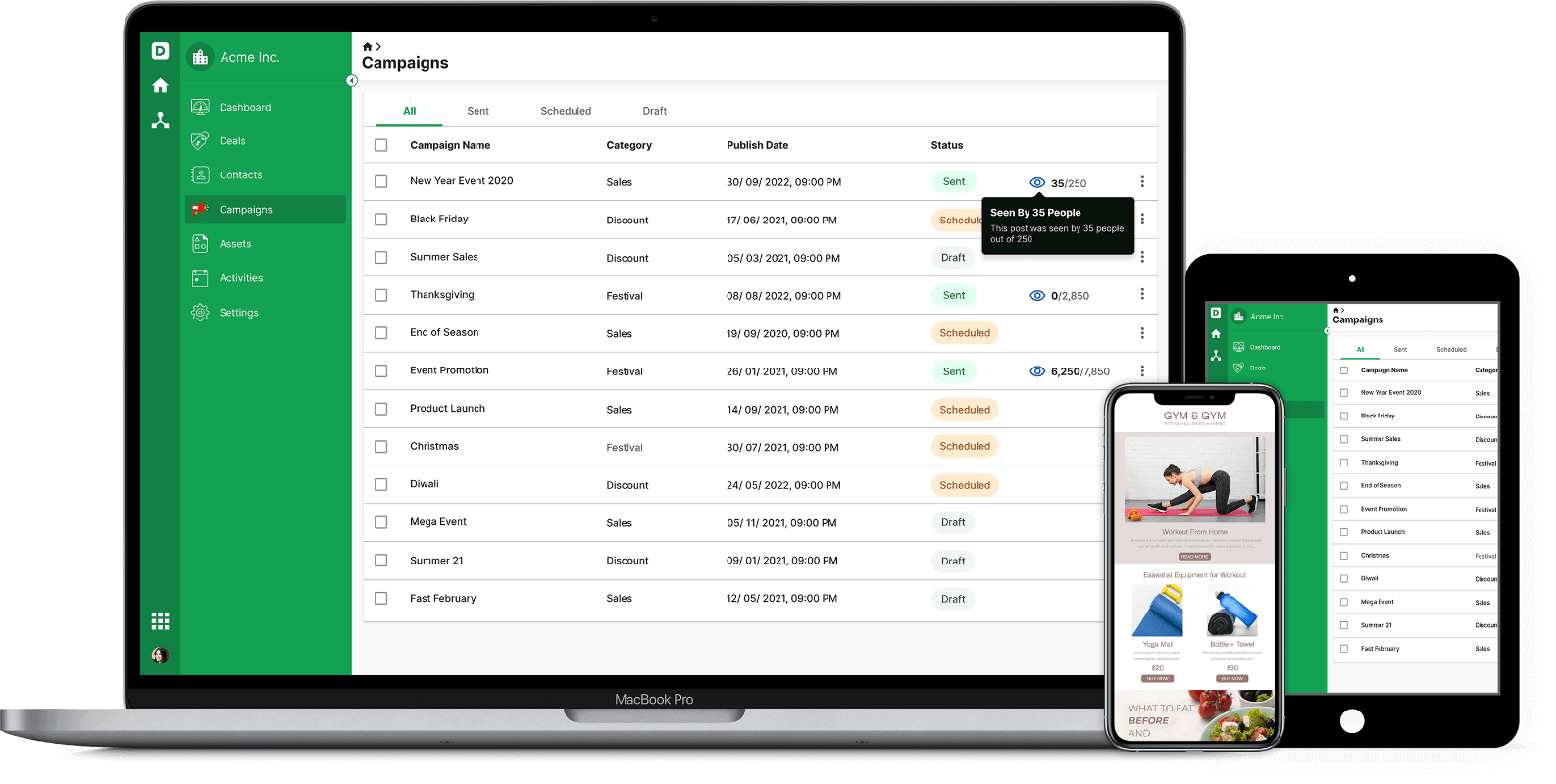 Amplify: This tool ensures brand visibility by notifying updates, announcements, and campaigns. It effectively helps employees to grow the brand's reach.
Deskera: This tool will help you set up your website and take your business online. Deskera has a crm system and email marketing system that helps you send out personalized emails to your existing customers and leads. Deskera can help with your lead management with its all in one platform.
How Big is Social Selling?
With the mentioned data, you can understand how businesses and buyers are active online around the world. And, how widely social selling is being used in businesses.
18.3% of American Facebook users purchased via Facebook in 2020.
96% of B2B content marketers use LinkedIn for organic marketing.
81% of Instagram users are exploring and researching products and services on the platform.
70% of YouTube users have purchased a brand's product after looking at it on the YouTube platform.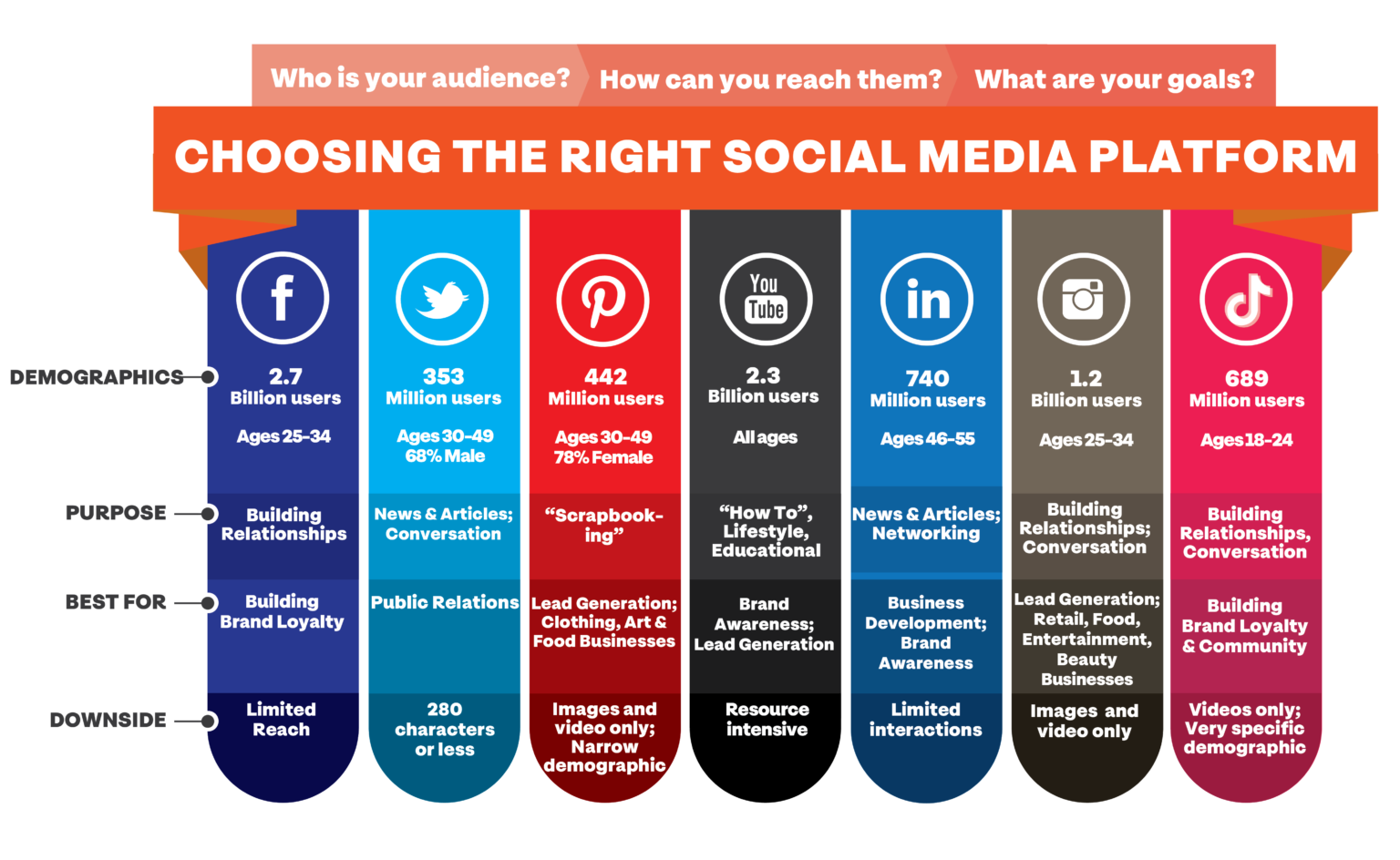 What is the Value of Social Selling?
As already mentioned, social selling has provided a metric tool to determine the ability to measure it. In addition, if you want to quantify the value of social selling then it is scored on a scale of 0-100. It is offered after the culmination of your LinkedIn activities. The higher the SSI score, the higher you will be achieving your sales goals.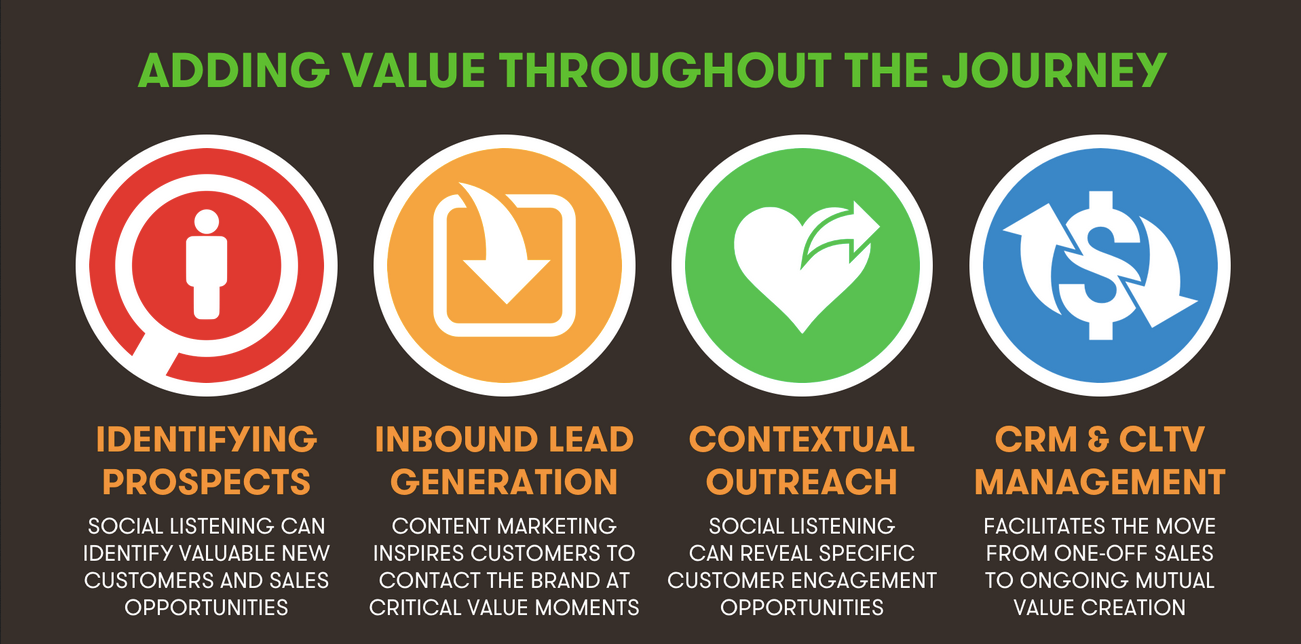 Is Social Selling the Future?
Digital media has changed the dynamic of selling and buying. Those days are far gone where phone and emails were used to reach out to prospective customers. Moreover, social selling is the latest process that bridges the gap between salespeople and potential clients. In addition, over 28% of companies are prioritizing social selling according to HubSpot. As a result, social selling is already the future of the sales business world.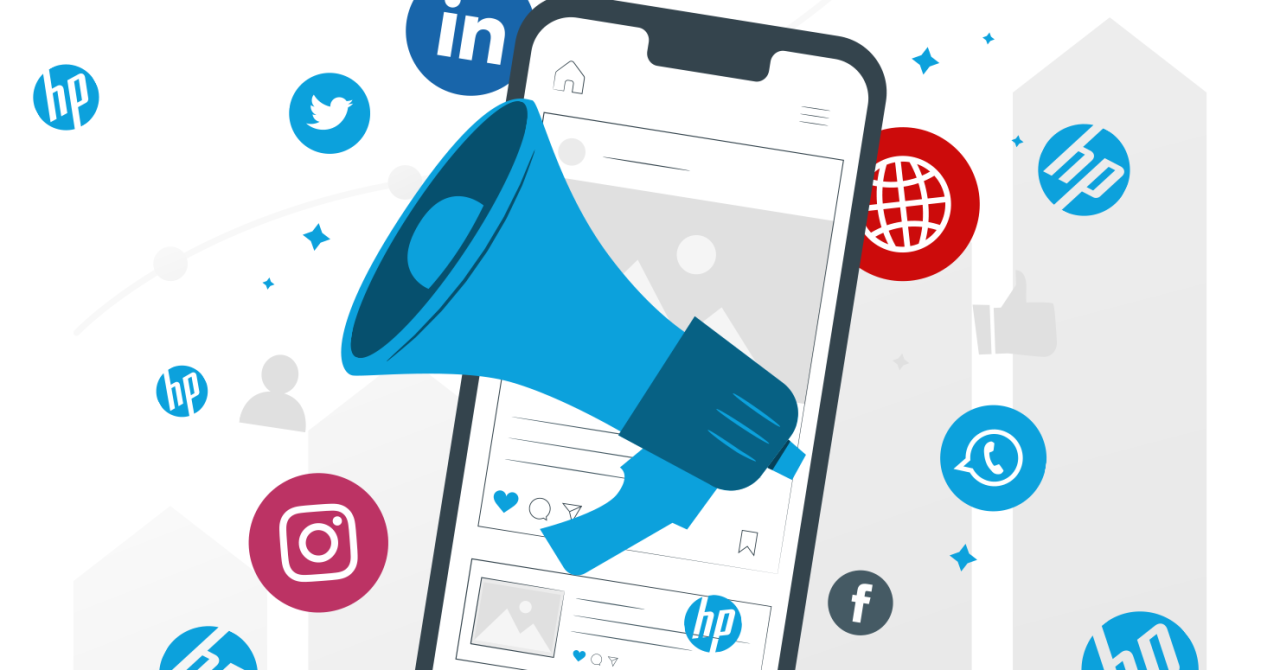 Social Selling Tips and Practices
Check out the listed social selling tips and best practices:
Understand and analyze the business and product that you are selling.
Choose your preferred social media channel to target the right audience.
Engage with specific prospects that will help you in your business.
Share inspiring and informational content that would help you to build genuine relationships.
Participate and engage with an online community to build your social presence base stronger.
Strategize to stay ahead in online competition. Track, observe, and analyze your competitors. Implement unique tactics and improve them frequently.
Align business strategy with tech tools support to gain success in the social selling domain.
How can Deskera Help your Business?
As a business owner, you can invest in social selling that can help you keep track of your progress and business growth. A successful business needs an efficient order fulfillment process that meets its specific needs. You can apply social selling tools to see how you are managing your online presence. Deskera is an all-in-one software that can help you keep track of social selling and can help you by digitalizing your customer service and business with the right tactics and management.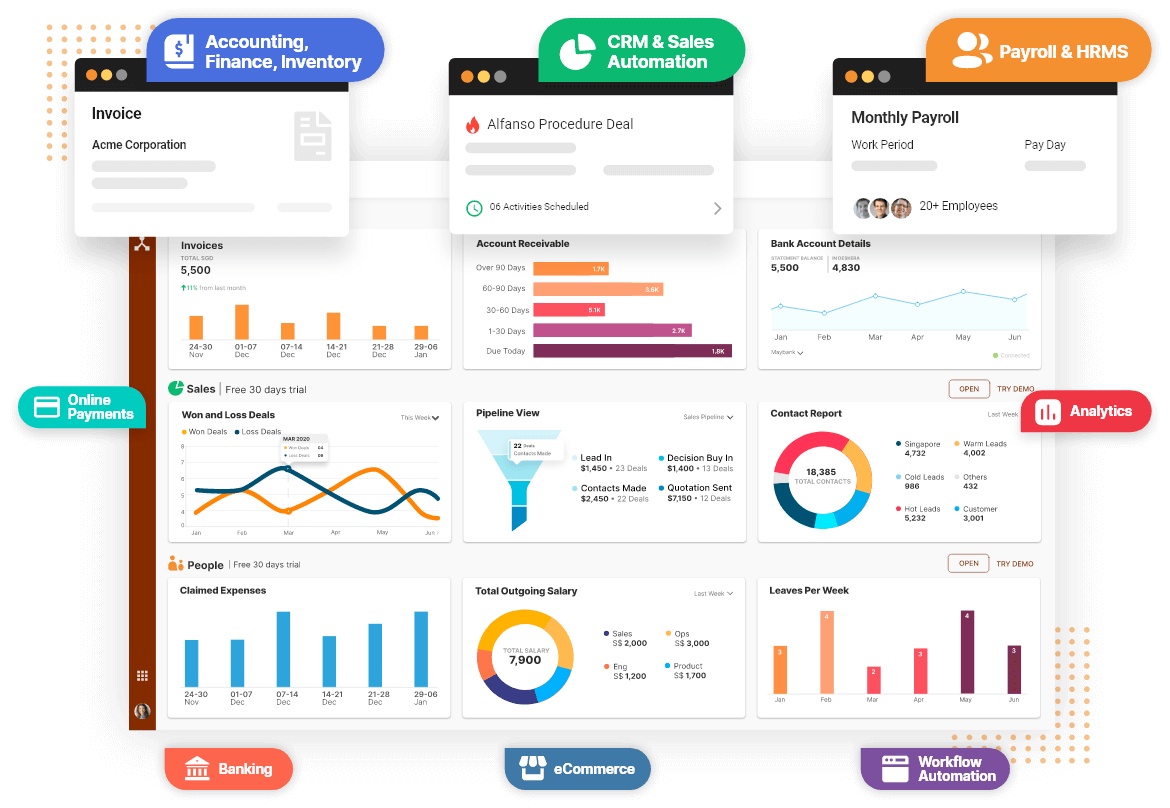 Deskera platform enables you to keep track of your social selling in real-time and optimize your social profile to transform your business tremendously. With Deksera CRM you can manage contact and deal management, sales pipelines, email campaigns, customer support, etc. You can manage both sales and support from one single platform.
It is easy to manage social selling using software such as Deskera. With Deskera Books you can update all the information related to your products in real-time and make sure you are not missing out on anything.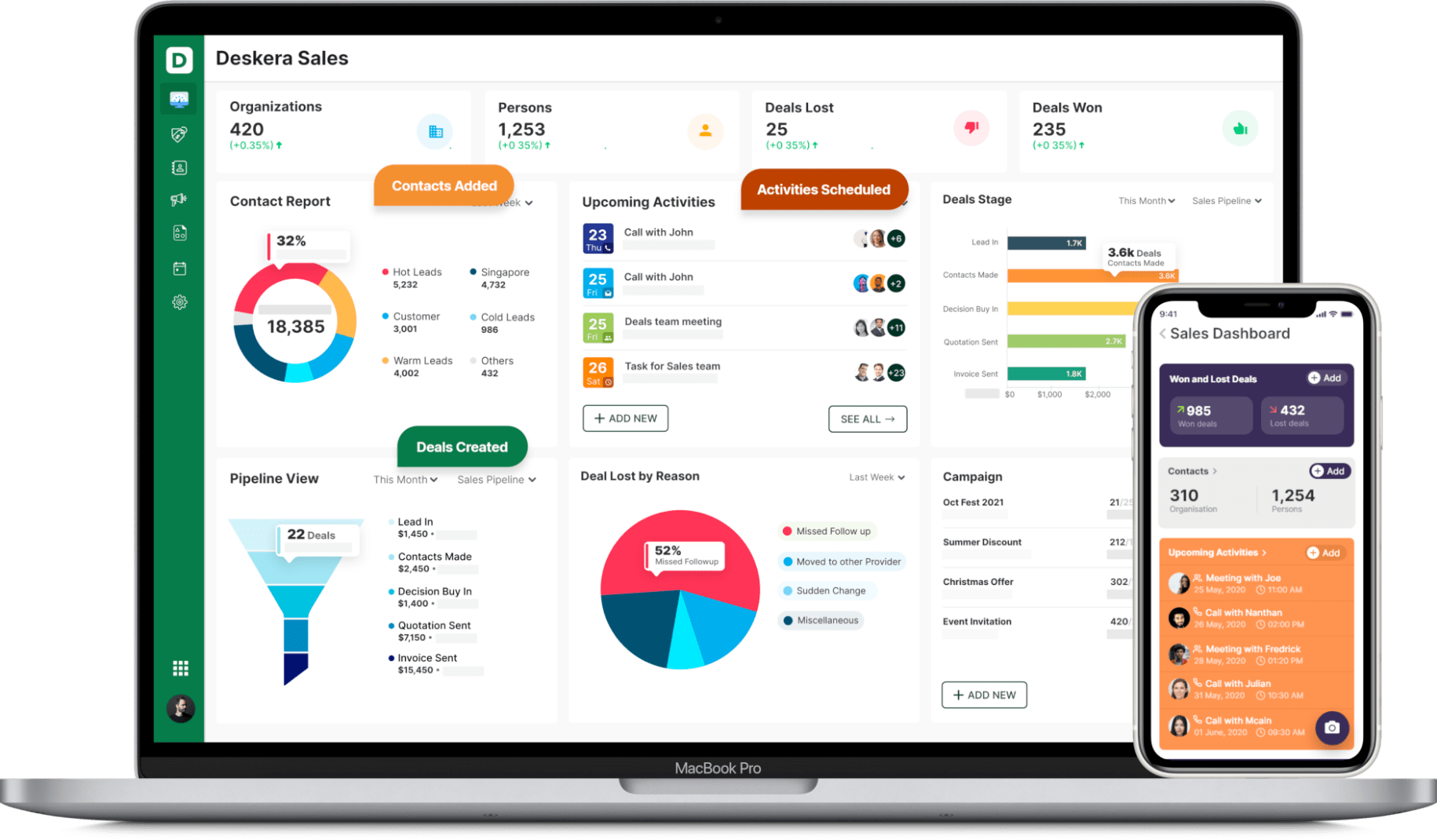 With Deskera CRM you can manage social management, sales pipelines, email campaigns, customer support, etc. You can manage both sales and support from one single platform. Deskera is an all-in-one software that can overall help your business to bring in more leads, manage customers and generate more revenue.
Key Takeaways
It's clear that social selling works and the future of selling. Social selling is a relatively new concept that consists of salespeople leveraging social platforms to engage with prospective clients and share thoughtful content, with the intent to increase sales.
Lastly, here is the quick summary that we have covered above:
• Social Selling is a process of leveraging the social network to connect with potential customers and prospects.
• Social selling strategy is to get connected with potential prospects and convert them into customers.
• Social Selling Index is a metric tool that measures aptitude to sell a product or brand through social media platforms.
• LinkedIn Sales Solution's Internal data provides factual information on how efficiently social selling works.
• Social Selling provides opportunities in terms of building relationships, engagement, and boosting sales.
• Social Selling includes 4 stages: Listening to your audience, Provide Informative Content, Identify and Engage, Showcase your expertise.
• Value to quantify the value of social selling then it scored on the scale of 0-100.
• Social selling is paving its way to change the dynamics of the sales business and part of future
---
---