New Release: iDeskera CRM for your iPhone
Your favorite Customer Relationship Management software – Deskera CRM can now be easily accessed from your iPhone. Deskera launches an easy-to-use yet powerful CRM application for your iPhone to enable you to connect with CRM software even on the move. Get an instant access to your campaigns, leads, accounts, cases and more anywhere, anytime. Click on the badge below to download iDeskera CRM from the App Store.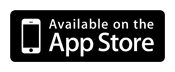 It will help you to drive productivity for your field sales representatives, sales executives, mobile workers and more through the following key benefits:
Instant access to customer information such as campaigns, leads, contacts, cases, accounts.
Ensures centralized administration and effective sales management.
Quickly add a new lead, contact, account or case to your Deskera CRM – so that you never miss out on any sales, marketing and customer support efforts.
Log calls and respond to hot leads with access to vital information such as updates including pending activities scheduled for leads, contacts and more.
Comprehensive reporting functionality with customizable lists to get a quick overview of all your global sales, marketing and customer service processes.
Easy to keep track of all your email communication with your customers, prospects and more.
Let's take a quick screenshot tour:
We would love to hear your feedback. Add your comments to this post or reach us at feedback@deskera.com