Manage Resource Conflicts in Deskera Project Management
Having trouble in maintaining the right work balance among your project members? Deskera Project Management allows you to strike a perfect balance by identifying resource conflicts (i.e. multiple tasks allocated to a single resource at a given point of time) and easily resolving them.
With Deskera Project Management, you can easily manage resource conflicts in two simple steps. Here is how it works.
Step 1:
Monitor the tasks for each resource in the 'Resource Conflict' window displayed on clicking the 'Resource Conflict' icon in your 'Project Plan'. All tasks having conflict with other tasks are highlighted in red color. You can click on the task to view the list of tasks assigned to the resource at the same time.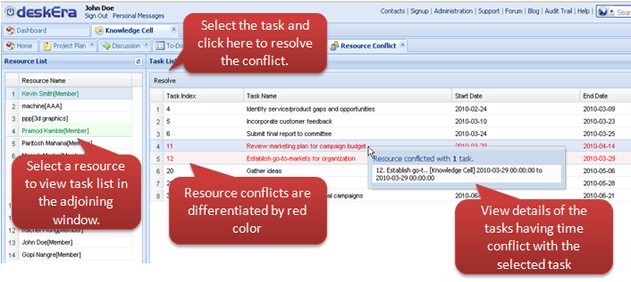 Step 2:
Click on 'Resolve' button to view the 'Resolve Conflict' window. Resolve the resource conflicts by either assigning the task to another resource or by changing the task schedule.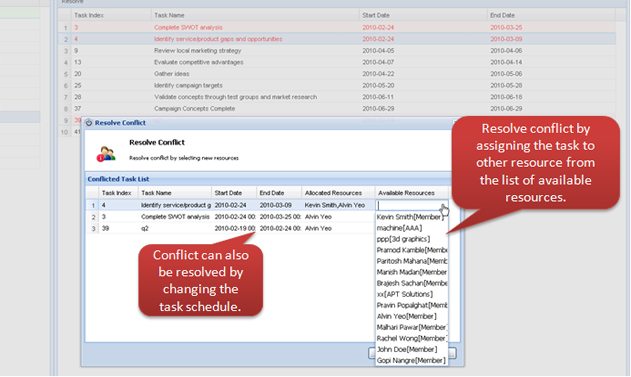 Click here to view Deskera Project Management Demo