Malaysia GST Change from 6% to 0% is Now Live in Deskera ERP
We have earlier announced changes in Deskera ERP to help customers move to new Malaysia GST regime as per official notification from Ministry of Finance, Malaysia. These changes are now live as of May 31, 2018 midnight.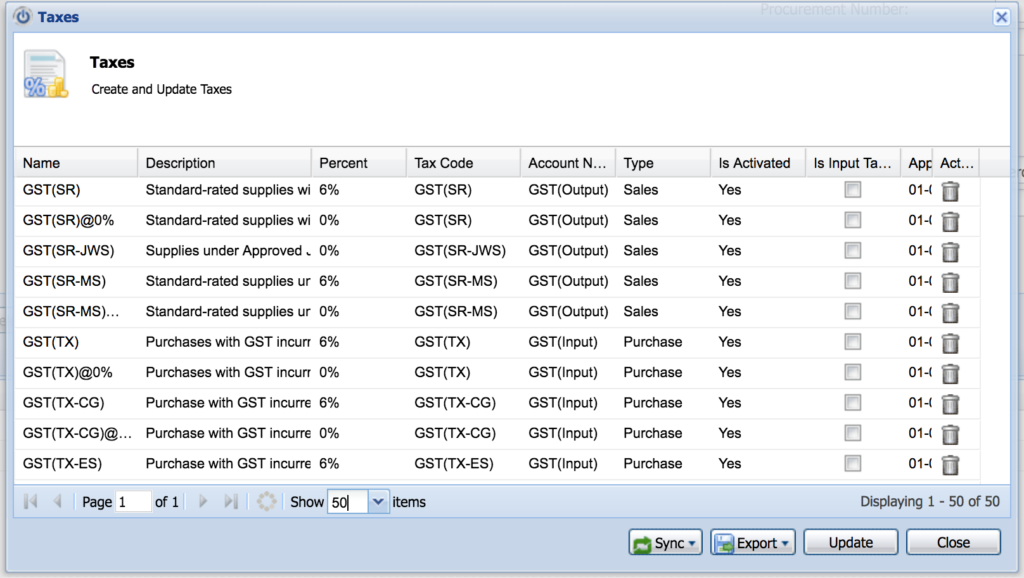 For every 6% GST tax (XX), another corresponding tax with 0% (XX@0%) is available, e.g.

On purchase side, GST(TX) remains at 6%, while GST(TX)@0% is at 0%. Both taxes – GST(TX) and GST(TX)@0% are tagged to "TX" tax code for correct classification box in GST return
Similarly on sales side, GST(SR) remains at 6%, while GST(SR)@0% is at 0%

Invoices dated May 2018 and earlier should continue to be tagged at 6% (XX). June 2018 and onward invoices should be tagged to 0% tax (XX@0%)
All 6% taxes will be deactivated on Aug 1, 2018, as monthly GST submission for May 2018 will be completed by Jun 2018 and quarterly GST submission for this quarter will be completed by Jul 2018.
If you don't plan to raise any invoices dated May 2018 or earlier anymore, you may deactivate the 6% tax codes.
Those customers who also subscribe to other Deskera applications like Deskera eClaims should sync tax codes from Deskera ERP.
Once SST is re-introduced, we will provide suitable module in Deskera.
You may refer to FAQ on GST rate transition at /faq-malaysia-gst-6-to-0-transition/
Please feel free to get in touch with Deskera support if you need further information or assistance.