Calculate Sales Commissions & Manage Employee Performance with ease with Deskera CRM
Deskera CRM lets you create & assign goals for your sales team. These goals can be effectively tracked using performance appraisal easily.
All you need to do is to assign goals to your sales team using the link "Assign Goals" from the CRM Dashboard. The Goal settings page appears where you can assign goals in terms of number of leads generated, total revenue from closed leads and more.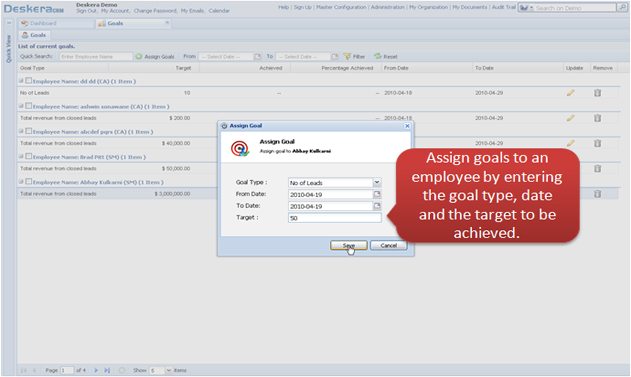 View the goals assigned to the employees with the targets to be achieved, target(s) achieved by the employee and also the percentage completion of the target.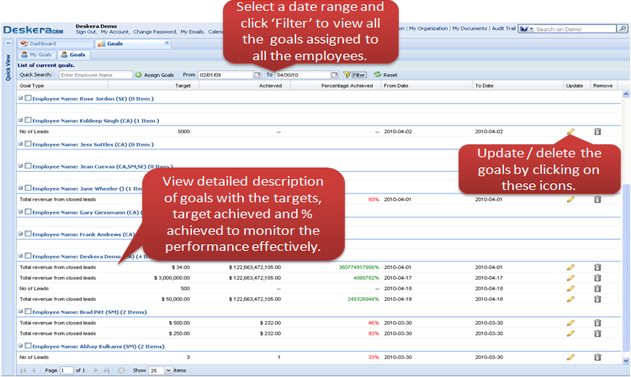 Employees can view the goals assigned to them through the 'My Goals' link.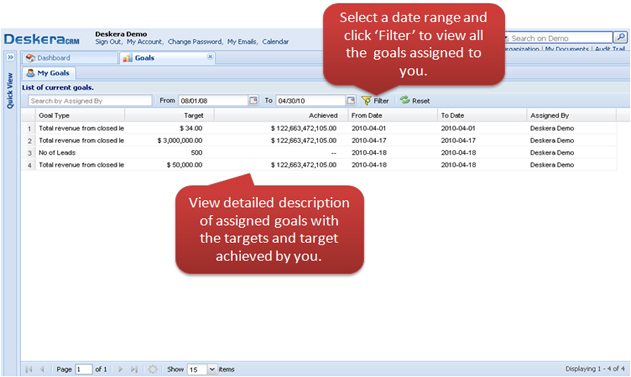 As soon as the goals are assigned to your sales team, the same is reflected in Deskera HRMS Application where you can view a detailed description of the goals assigned like their priority, context, due date and more. You can evaluate the performance of your sales team through goal evaluation and manage performance appraisal easily.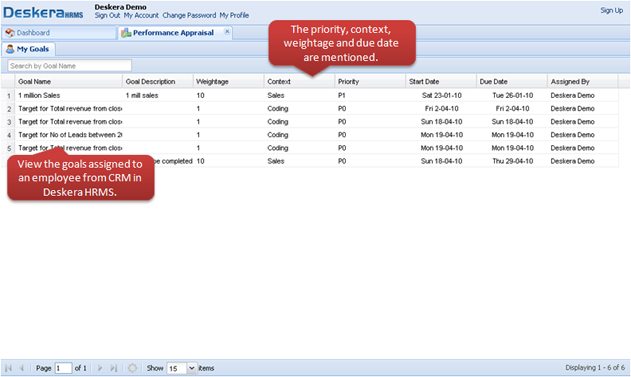 Check out our interactive video on Deskera CRM Goal Settings Now!
Drop us a line at support@deskera.com for any queries and further assistance.
Click here to view Deskera CRM Live Demo.