Import Target List of more than 15,000 records in Deskera CRM
You can easily import huge target lists, with as many as 15,000 records and more, in Deskera CRM. Deskera Team has successfully imported more than 15,000 records at once and is currently working to raise the bar even more.
With Deskera CRM, you can launch e-mail marketing campaigns and reach all your targets at one go. You don't need to waste time in entering voluminous data and sending personalized e-mail marketing campaigns to all your targets and prospects. Deskera CRM allows you to personalize and handle mass marketing with utmost ease.
Quick Tour
Import CSV file for adding any number of targets to your Target List.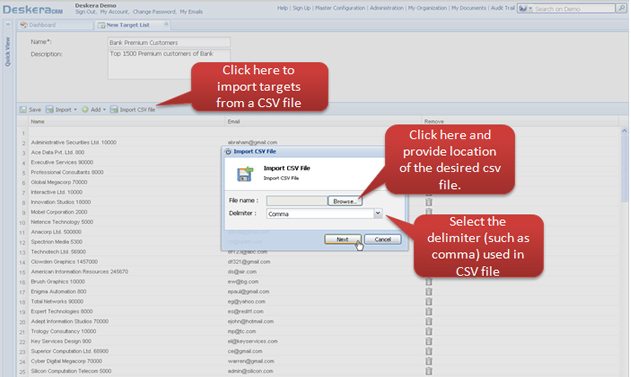 Map headers of your CSV file with headers of the table columns in Deskera CRM by an intuitive drag and drop interface. Click 'Submit' to import.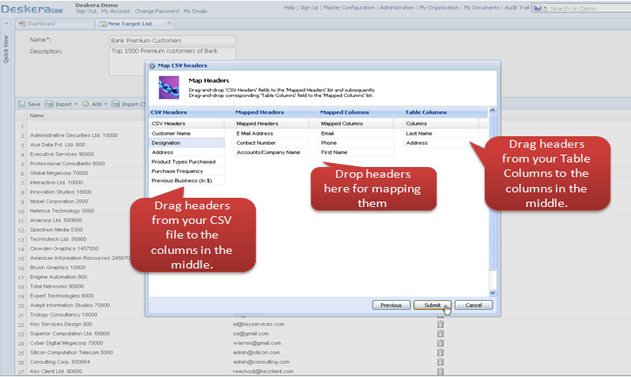 Click here to view CRM Demo.