Import Contacts from your Google Account in Deskera CRM
Deskera CRM makes importing contacts from your Google account an easy task. Now, you don't have to worry about copying and pasting your Google contacts or importing/exporting CSV files in Deskera CRM anymore. Use 'Import contacts from Google Account' to directly import your contacts with just a few clicks. Just provide your login details for Google account in Deskera and either choose selected contacts or import the whole contact list easily.
Quick Tour
Step 1: Provide your Google account details in Deskera CRM. Your account details are not stored in the system and are completely secure.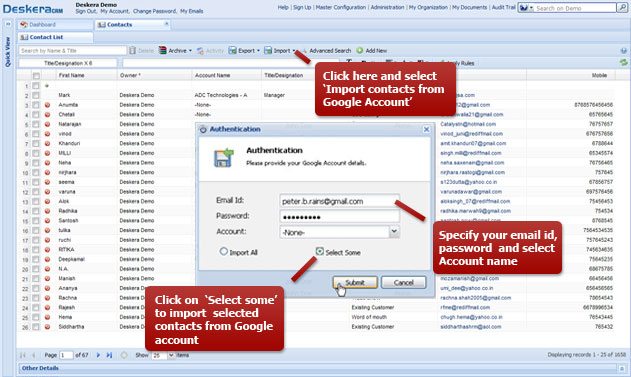 Step 2: Import only the relevant contacts by simply selecting them from your contact list.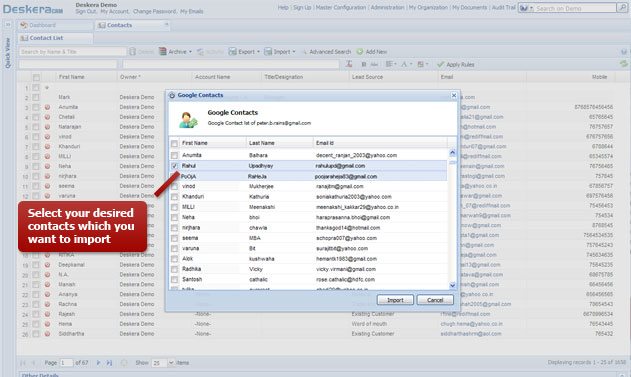 Click here to view CRM Demo.