How to Track Your Shipments and Parcels with DHL Shipment Tracking
What is DHL?
DHL is a courier, package, and shipping service owned by a German company Deutsche Post. The company covers 220 countries across the world, delivering approximately 1.3 billion parcels in a year. To learn more about how DHL fares against other prominent carriers, go to the Ultimate Shipping Guide.
DHL is the worldwide leader in international shipping, air, and land transport.
DHL being a non-American company, U.S. Government does not allow it to operate domestic flights between U.S. airports. Consequently, it handles domestic delivery by contracting it out to local carriers for the last-mile delivery. (For other domestic alternatives USPS is a good bet as it covers the most addresses within the U.S.)
DHL is also well known for taking a serious look and reducing the carbon footprint of the company.
How to track a DHL Parcel?
DHL provides Shipment Tracking, which gives detailed item tracking for most of its services with varying degrees of functionality.
With the Shipment tracking service, you receive a Shipment ID or a tracking number with which you can surveil the state of the shipment, the way-point of your shipment process, the information about the expected delivery date, and any delays or issues.
The best way to track once you have the tracking I.D. is to go to DHL's website and get status updates after filling your tracking I.D.
Which DHL services offer reliable tracking?
DHL offers the following solutions with secure end-to-end tracking
DHL eCommerce:  
For Domestic and international shipping for eCommerce business, which has an online portal for customers who have signed up for this service.
It also provides a feature to send an SMS on the delivery day with a link to track the shipment status on the DHL website.
DHL Express:
For domestic and international envelopes and parcel shipping with overnight options. The DHL ProView tracking service is bundled in for  DHL Express account holders.
It has an automated notifications system that informs the people you specify to be notified via email or text message. Along with the tracking I.D, this service lets you monitor the shipments by the online account number and more.
DHL Freight:
For Domestic and international freight shipping businesses with active tracing service.
How will a DHL tracking number look like?
A tracking I.D. or tracking number is either numbers or letters or a unique combination to distinguish a package. When you make a purchase at an online store or with a shipper, you will receive an email acknowledgment with your tracking number.
DHL Express
There are ten digits (numbers only)
OR starts with 000, JJD01, JJD00, JVGL or similar.
Sample: 1234567890 or JJD0099999999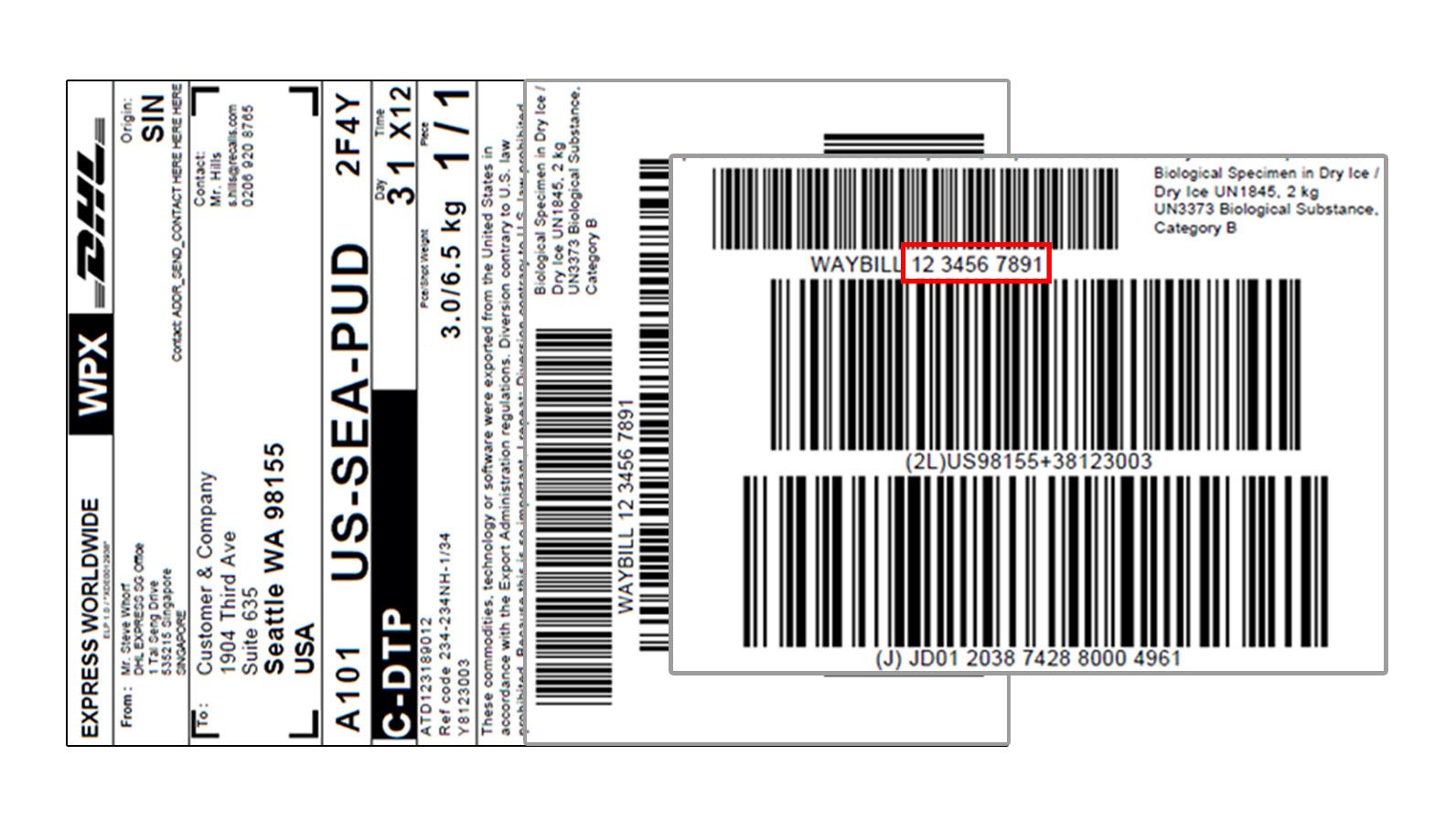 DHL eCommerce
Usually starts with GM., LX, RX., or up to five letters.
The tracking ID length varies from 10 to 39 characters.
Sample: GM99999999999 or 999999999999999999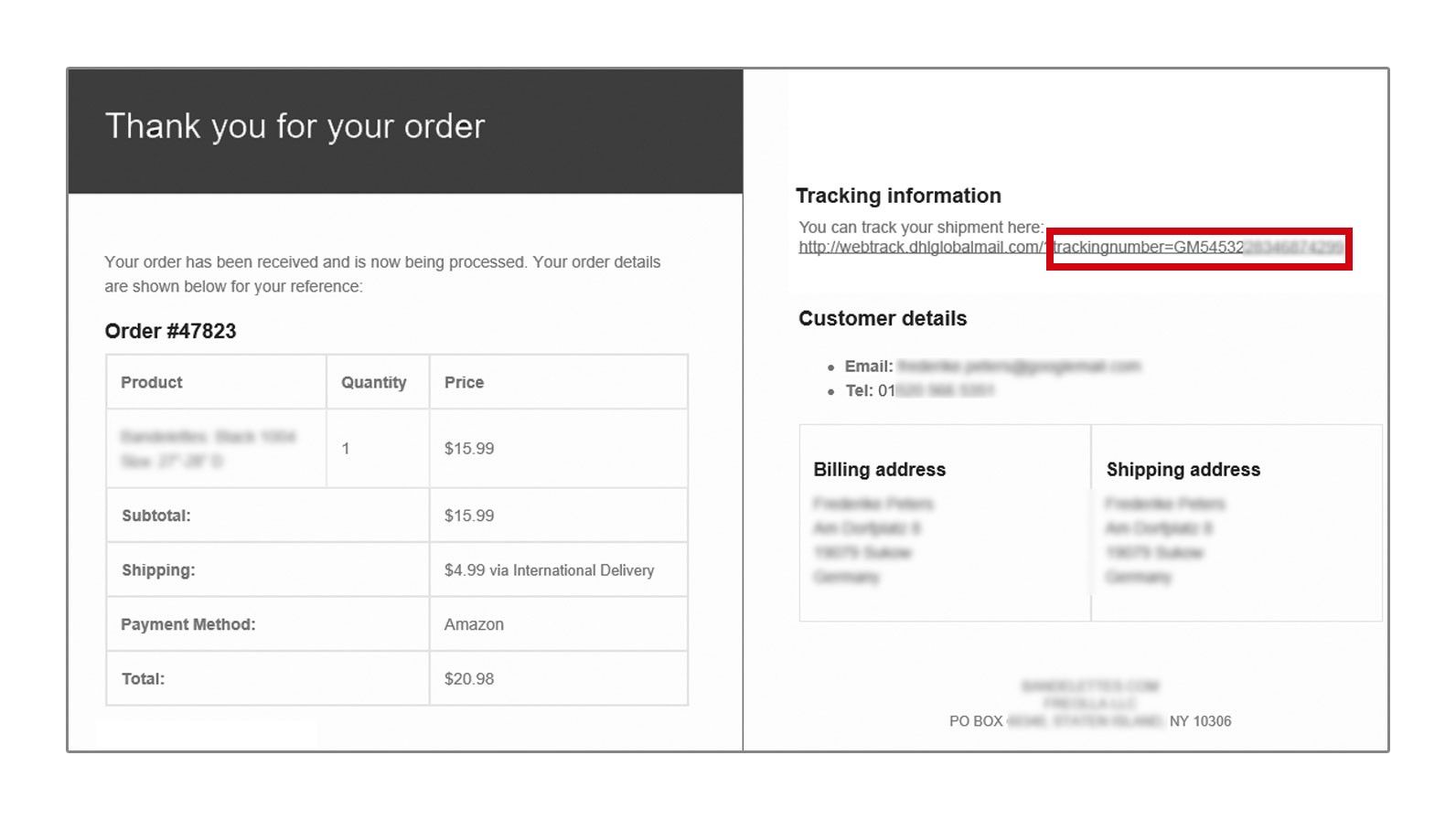 DHL Parcel
Starts with 3S, JVGL or JJD
Sample: 3SBCC000123456 or JVGL9999999999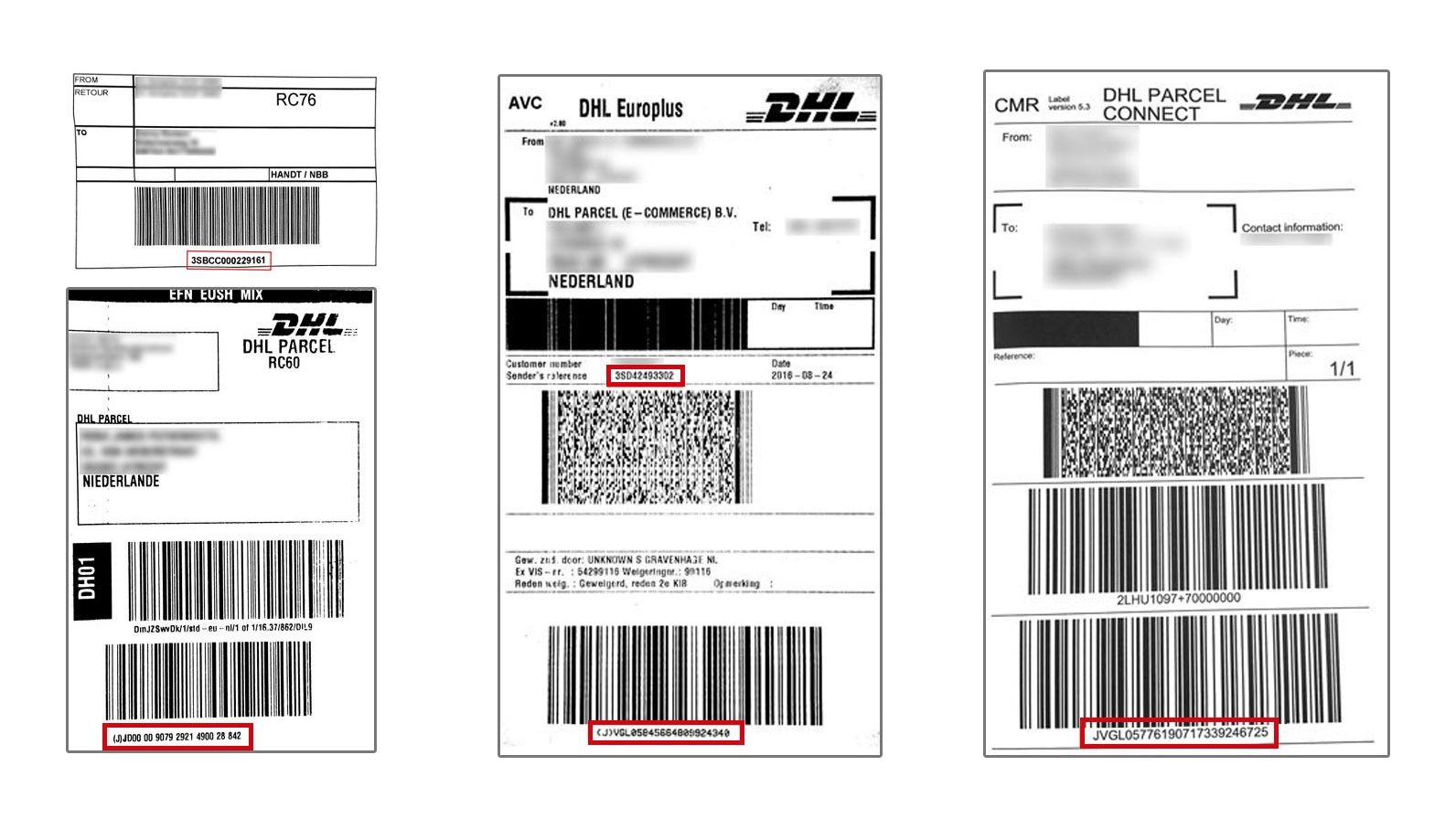 DHL Freight
Order Code: starts with 2 to 3 letters, followed by hyphen (-), 2 to 3 letters, hyphen (-) and 7 numbers
Sample: ABC-DE-1234567
Starts with four digits, followed by hyphen (-) and five numbers
Sample: 1234-12345
Numeric only with the length 9, 10 or 14
Sample: 123456789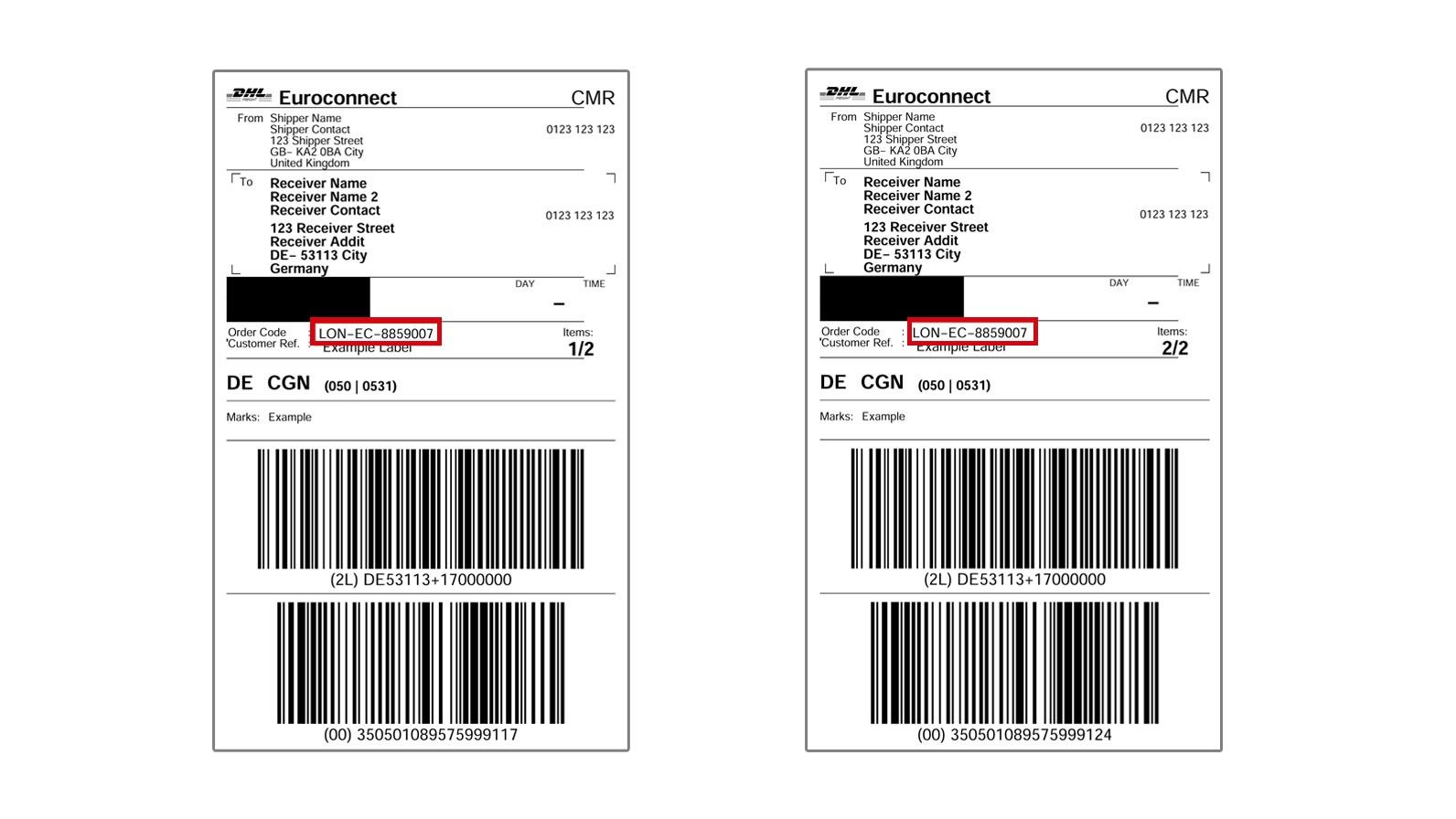 Summary:
DHL is in a unique position to tout it's position as a global leader with impressive international networks and robust tracking technology. DHL is a no-brainer for business relying heavily on international shipments, but if you want more options take look at our guide for small business shipping options.