Deskera Project Management
There are many things a business has to take care of, but at the end of the day, only one of them matters: getting the product out the door and into customers' hands. That is the biggest part of any business process, and that is why Deskera Project Management is our biggest product.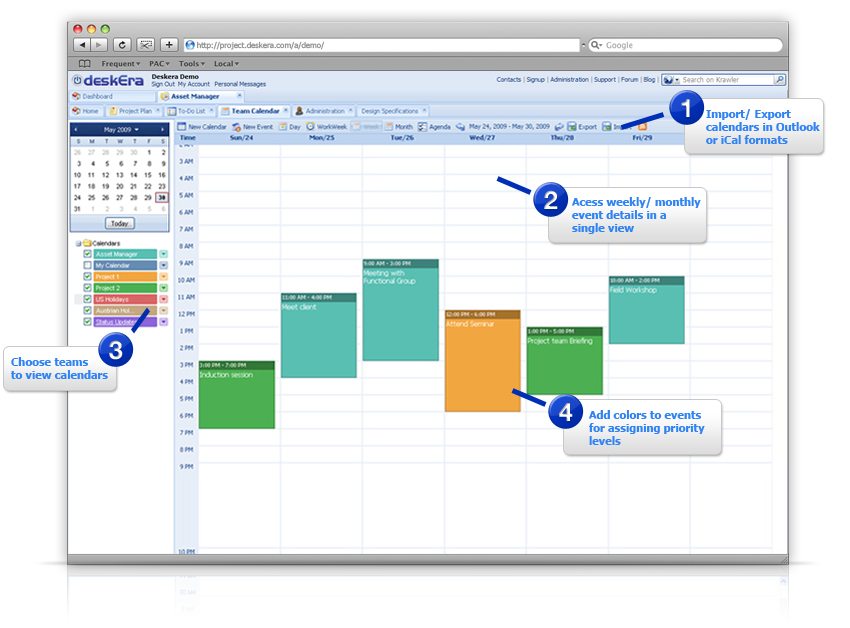 This doesn't mean Deskera PM is a jumble of screens and buttons. Like all of our productivity tools, it follows the three-click philosophy: you can accomplish any task in just three clicks. This is accomplished via a really well-thought-out UI. A series of nested tabs give you instant access to all the various projects, and all the tools for each project. The project plan screen follows the Click & Type principle, so you never have to go rooting around menus, forms or wizards to change something: if you see the data, you can edit it, right then and there, as if you were working in a spreadsheet.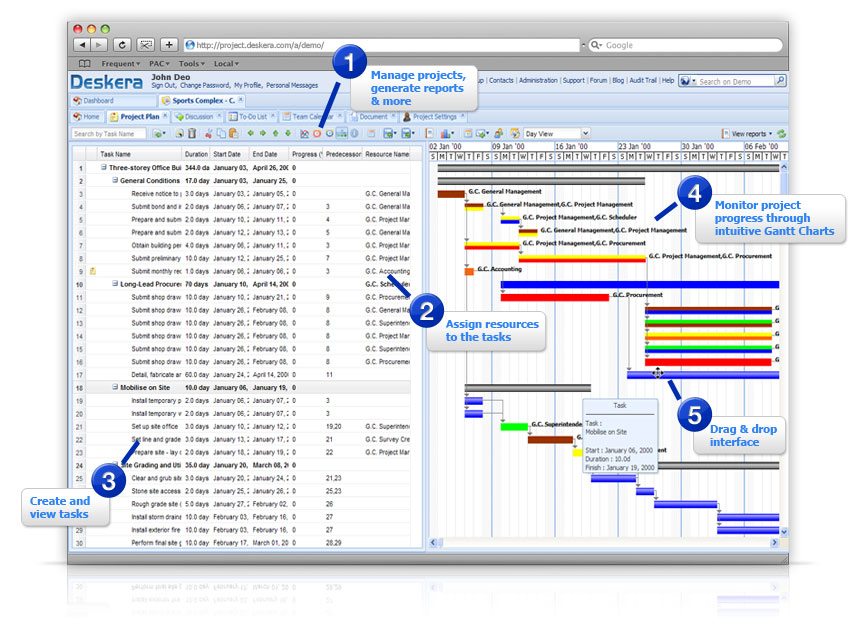 No matter what you're used to, be it a leading competitor such as Basecamp, or an unwieldy corporate behemoth like Sharepoint, you'll be delighted by the convenience and functionality of Deskera PM. In fact, we are so confident in the strength of our product, that not only do we offer you a live demo of the system at work (free for you to play around with, as much as you want) and no-brainer pricing, but we've also developed an easy way to move projects between Deskera PM and other major project management products. We have no intention of locking you in – we know you'll be happy with us.
View our interactive video on Deskera PM and its unique functionalities here.
Manage your projects efficiently and experience the power of Deskera!