How Deskera compares to Microsoft Project | Project Planning
We know how Deskera lets you work seamlessly on Microsoft Project on the web. But that's not all, Deskera offers much more than just Microsoft Project for web.
In this series of posts, we'll take on Microsoft Project by doing an in-depth head-to-head comparison around what we believe are the primary four decisive factors while looking for a Project Management Software.
Project Planning
Collaboration
Resource Management
Deployment and Pricing
PROJECT PLANNING
One of the features we love in Microsoft Project is the ability to quickly create tasks, set dates and define dependencies. This can be attributed to chiefly:
A spreadsheet style data entry interface
An interactive Gantt chart where you can drag and drop tasks and links
Microsoft Project: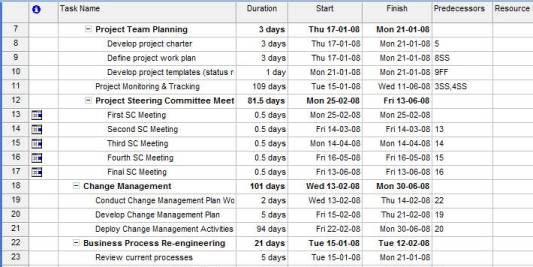 So we went ahead and did exactly the same in Deskera. For existing Microsoft Project users, switching has never been easier. And for the others, this is one of the fastest ways to create plans anyway.
Deskera: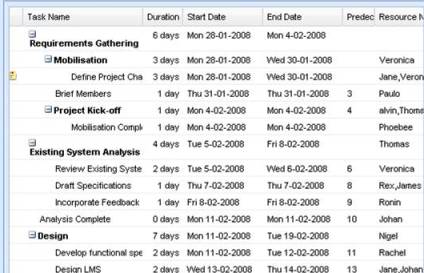 And as Joel Spolsky says: "Good UI designers use consistency intelligently, and, though it may not show off their creativity as well, in the long run it make users happier."
We're sure you would agree.
Check out our latest video on Deskera PM and Gantt Charts on our post – "Feature–rich interactive Gantt Charts in Deskera PM for efficient Project Planning".
Rest of the Series – Simplicity, Collaboration