Deskera Project + Deskera CRM = Win
Here's how the integrated Deskera Application Suite can really help as opposed to using multiple independent applications for managing various business processes.
You managed campaigns, tracked leads and converted interested customers into accounts using a CRM Software. You are providing one of your Accounts with an Accounting Service – a project for your company which would be executed by your project team for several months and managed using a Project Management Software. What if these applications cannot talk? You may have to switch between these applications for accessing complete details to track project progress and updates for each of your customer account. You may also waste time in updating duplicate customer and project data in these applications bringing down your efficiency in managing these business processes. Deskera offers you an easy and effective alternative.
Deskera CRM allows you to integrate Project Management with your Accounts in CRM effortlessly. You can easily view project details for any account with a single click. The access and viewing permissions to project details are easily configurable for various set of users in the organization.
Let's take a Quick Tour
Step 1: Create Project for your Accounts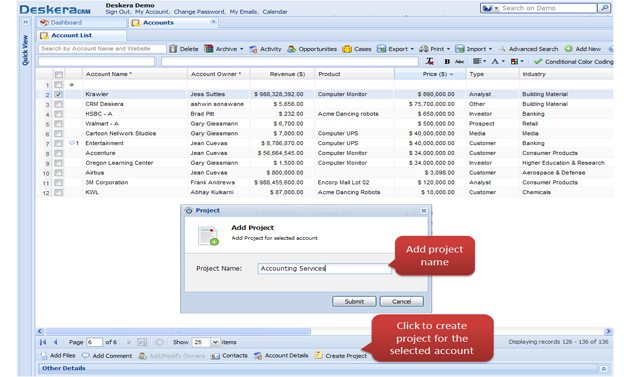 Step 2: Click to access project details with just a single click – no further login required.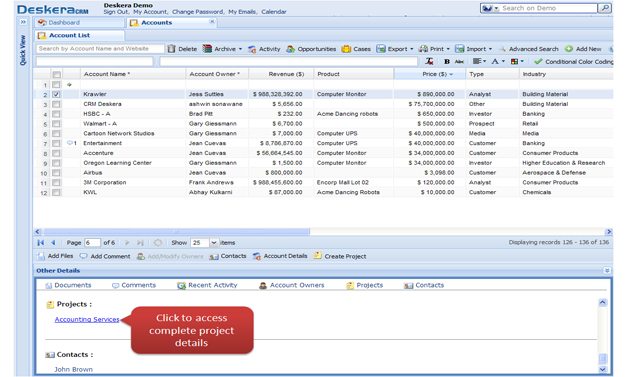 View Project details including project members, project planning, discussions, project calendars and more. The access to these details can be configured by the administrator easily.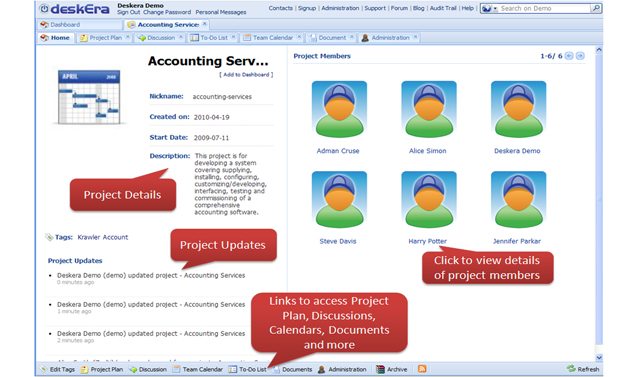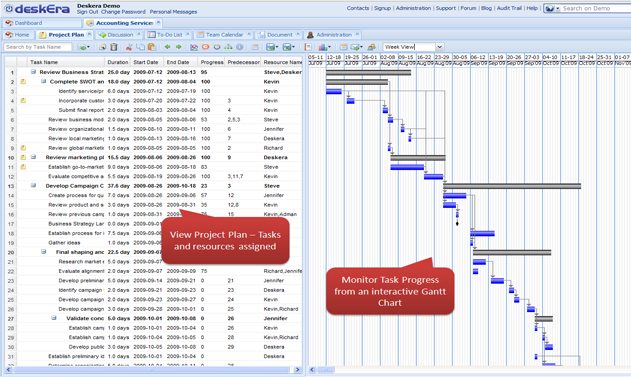 Try Deskera Live Demo Now!