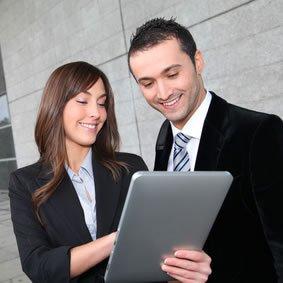 You are traveling and you urgently need to get an update on the current project your team is working on, or you are at a client site and need to view their previous transactions with your firm, or a team-member applies for an emergency leave that needs to be approved. Sounds familiar?
Now you can do all of the above, and more, with Deskera mobile apps. Your favorite applications like Project Management, CRM and Leave & Attendance Manager are now available on Android and iOS. So all you need is your tablet, or smartphone, and you are always on top of everything.
For Android:
Go to Google Play on your mobile device and search for Deskera, or use one of the following links:
Deskera Project Management
For iOS:
Search for the following within iTunes App Store.
iDeskera CRMS
iDeskera PM
iDeskera Portal
You may view the screenshots for Android here & for iOS here.
To know more about us, please visit Deskera.