Dashboard design for Deskera Project Management
Deskera's Dashboard is a simple, intuitive and informative gateway to your project activities and tasks.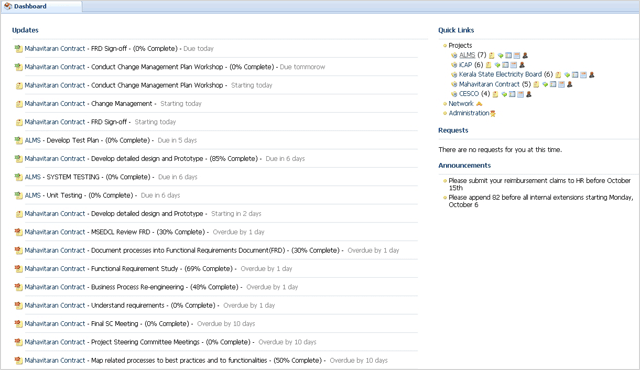 The Dashboard consists of 4 main sections:
Task Updates
Quick Links
Requests
Announcements
Task Updates: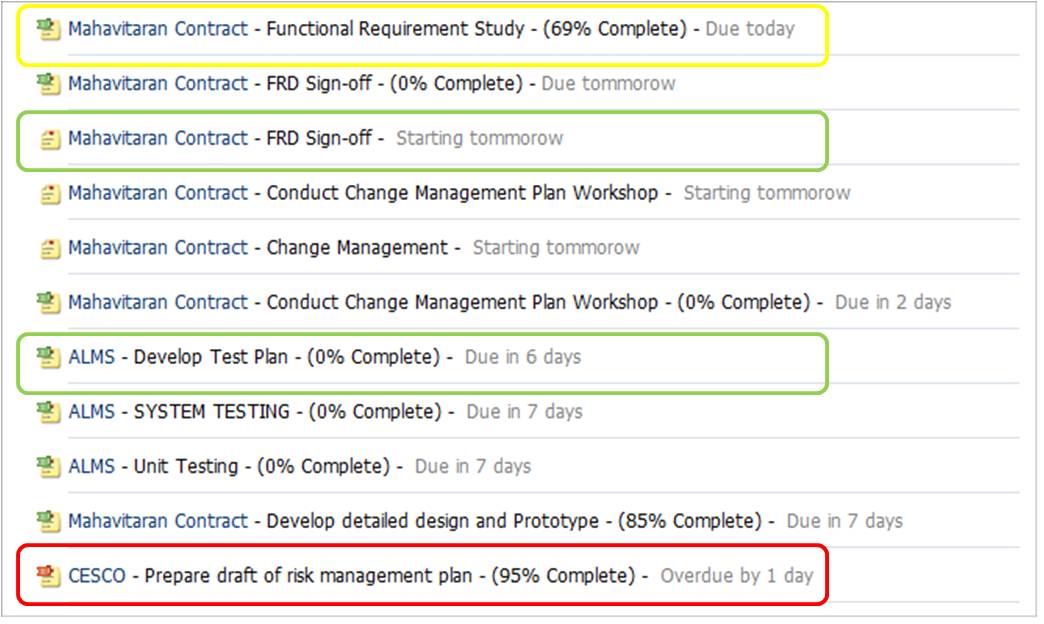 The whole idea behind task updates on the dashboard is to bring to your notice the most important items requiring your attention.
These include:
Tasks due Today and Tomorrow
Tasks starting Today and Tomorrow
Overdue Tasks
Tasks starting in the near future
Each update also displays the concerned Project, the Task Name and the Current Progress (% Complete).
Task Updates help you allocate your time and attention to achieve your short-term goals, which add up to increasing overall project execution efficiency. No more lagging behind just because you couldn't prioritize correctly.
The other sections displayed (depending on User Role) on the Dashboard are:
Quick Links to all your projects and their activities
Requests pending, including connection and administration requests
Announcements which can be directed at specific users, projects or the entire company
To give it a try and start managing your projects in the best way possible, SIGN UP NOW for Free.