Configure Multiple Currencies in Deskera Accounting
Does your business transcend in multiple geographies having different currencies? Keeping track of the latest exchange rates and maintaining corresponding accounting records can be a nightmare. Deskera Accounting makes your job simple through 'Multiple Currencies' functionality with just a few clicks.
With Deskera Accounting, you can configure multiple currencies for all your vendors and customers easily. No need to download any software or check online currency converter. Deskera Accounting does it all for you with a single click.
Let's take a quick tour
Configure currency preferences for each of your vendor and customer. Configure default currency in which your company records needs to be maintained.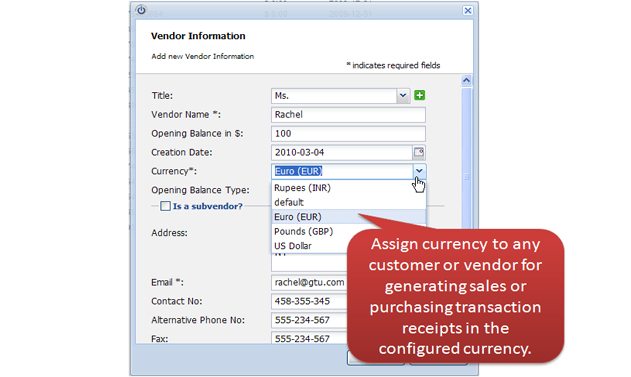 Generate sales or purchasing transaction receipts according to the saved currency preferences for your customers or vendors.
Easily download and apply latest currency exchange rates. New transactions are automatically updated with the latest currency exchange rate.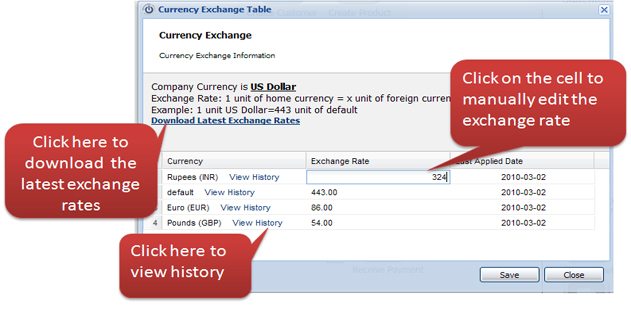 Maintain previous records of exchange rates for each currency.
Check out the video on Multiple Currencies on our post – "Manage your business across countries with Deskera ERP's Currency Exchange".
Have a great time with Deskera!